Jennifer Aniston Reflects on a Rude Friends Guest Star
We Think We Know Who the Rude Friends Guest Star Jennifer Aniston Is Referring to Is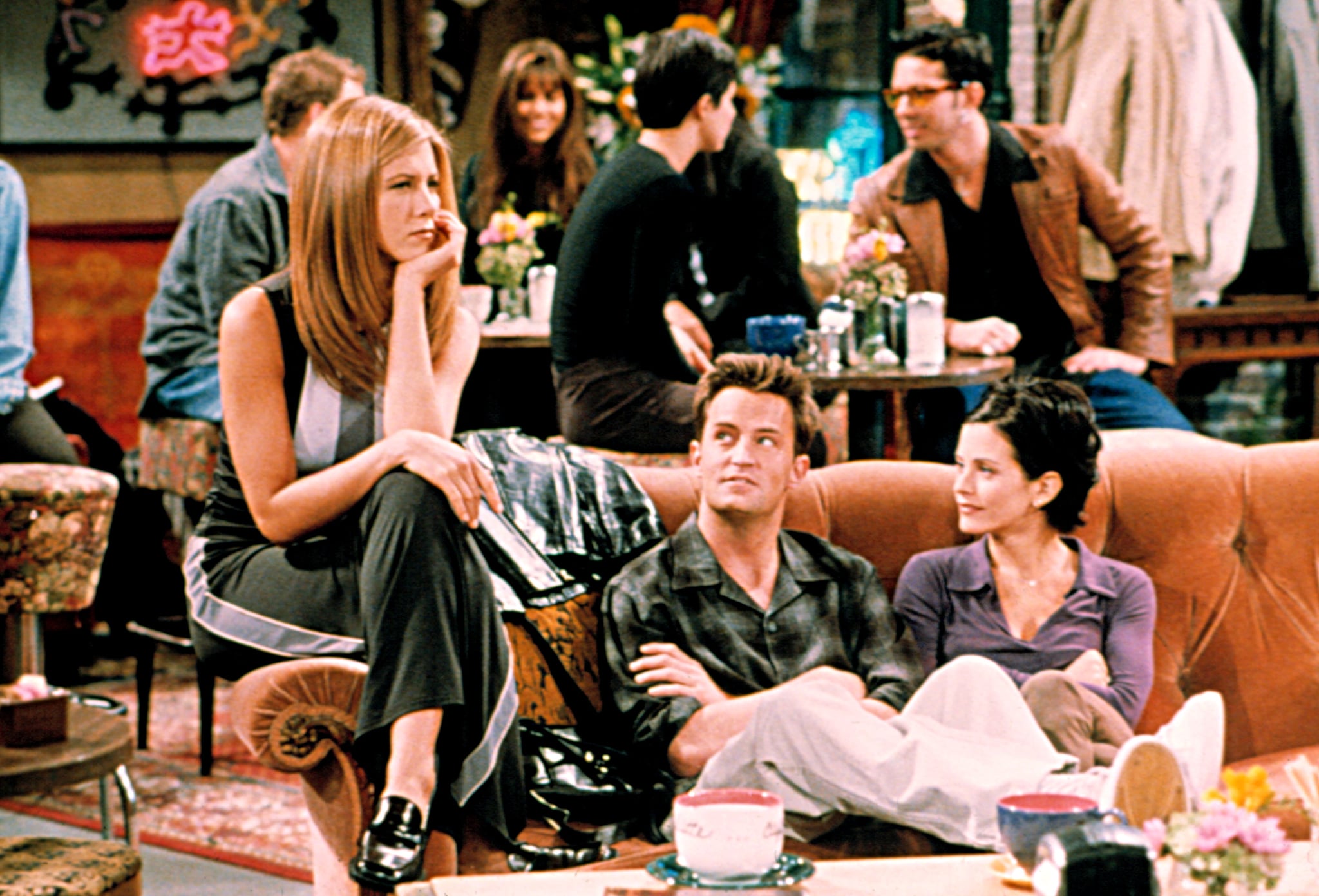 Jennifer Aniston previously opened up about some of her favorite guest stars on Friends, but now she's shedding light on one that wasn't so friendly. During a Wednesday appearance on SiriusXM's The Howard Stern Show, the 52-year-old actress recalled an actor who had an "attitude" on set. Without disclosing a name, Aniston said the person acted "as if they were just too above this, to be on a sitcom."
"The funny thing is, that male did apologize about their behavior years later, and just said, 'I was so nervous, to be honest, that I wasn't on my best behavior,'" Aniston prefaced. "I remember when we were doing a network run-through, the network and the producers would just laugh. And this person would be like, 'Listen to them, just laughing at their own jokes. So stupid, not even funny.'" She continued, "It was just like, 'What are you doing here? Your attitude, this is not what we're all about. This is a wonderful, warm place to be, and you're coming into our home and just sh*tting on it.'"
Howard Stern then asked if the actor was Tom Selleck, who famously played Dr. Richard Burke, to which Aniston jokingly responded, "It was Tom. You just don't know how cruel and unusual he is . . . Tom has an angel's halo over his head, it's just a permanent halo over Tom's head." So, who is the mystery actor Aniston is referring to?
While we don't know for sure, it's worth pointing out that Fisher Stevens, aka Phoebe's psychologist boyfriend Roger, previously apologized for acting like an "assh*ole" on Friends. "At that moment in my career, I had never done a sitcom before," he said in an episode of PeopleTV's Couch Surfing back in February. "I had never heard of Friends because it was just the beginning of the show and I didn't watch TV at the time much."
Apparently, Stevens's script had been rewritten after he had already memorized his lines and flown to Los Angeles to film the episode. "Because that's what sitcoms did. And I didn't know that," he admitted. "I was kind of an assh*le, I have to admit. 'What do you mean? So I have to relearn lines that you've written that are worse than what you'd originally written?' Yeah, I was a d*ck. I've rarely seen any of those people on Friends again, but I'm sure if you asked them about me, they would go, 'What a New York snob.'" He then issued an apology to the cast, saying, "Yeah, I'm sorry, guys. I'm sorry I was a d*ck to you all. I apologize. I was bad, I was wrong." So, could Stevens be the guest star Aniston was referring to? We'll let you decide.