Jin Ha & Anna Sawai Talk Apple TV+'s Pachinko
Jin Ha and Anna Sawai Talk Expanding the World of "Pachinko"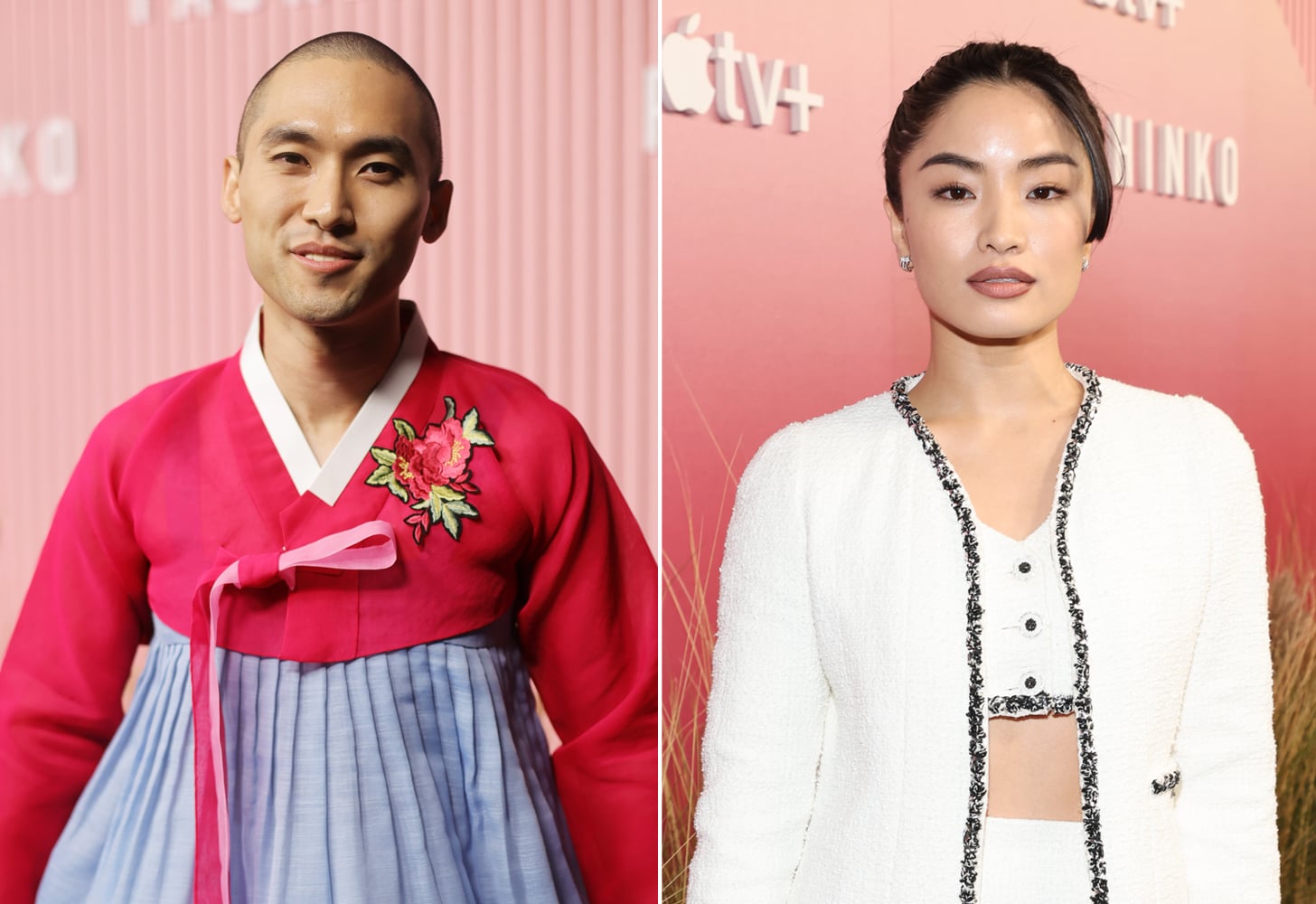 Apple TV+'s "Pachinko" tells a sprawling story over the course of 70 years, ending in 1989. Season one's episodes frequently jump throughout time, but at the latest chronological point in the story, we find Solomon (Jin Ha), a young man in his 20s who finds himself torn between his Korean family, Japanese society, and American-style capitalism. One of his coworkers, Naomi (Anna Sawai) is sometimes his rival and sometimes his friend as they try to navigate the business world. Ha and Sawai spoke to POPSUGAR about the series, their characters, and where they think the story will go when season one ends.
"Presenting this Zainichi story and narrative to an American audience, primarily . . . that to me was one of the most exciting parts."
For Ha, playing Solomon was a unique challenge because the character is fluent in three languages: English, Korean, and Japanese. He describes working on his Japanese and Korean lines as "an incredibly arduous and nonstop process" and credits his dialect coach for making sure it all worked out. He says, "It was an incredibly intricate and complicated process of somehow making the lines — not just the pronunciation, but the intonation, the inflection, the pace, the emotional heat within each of the lines — [work]."
But Ha knew he wanted to be a part of the show as soon as he read the 2017 bestselling book the show is based on. The Baek family at the center of the saga are what Japanese people refer to as Zainichi — Koreans who moved to Japan during the Japanese occupation and never went home. Ha says, "Presenting this Zainichi story and narrative to an American audience, primarily . . . that to me was one of the most exciting parts."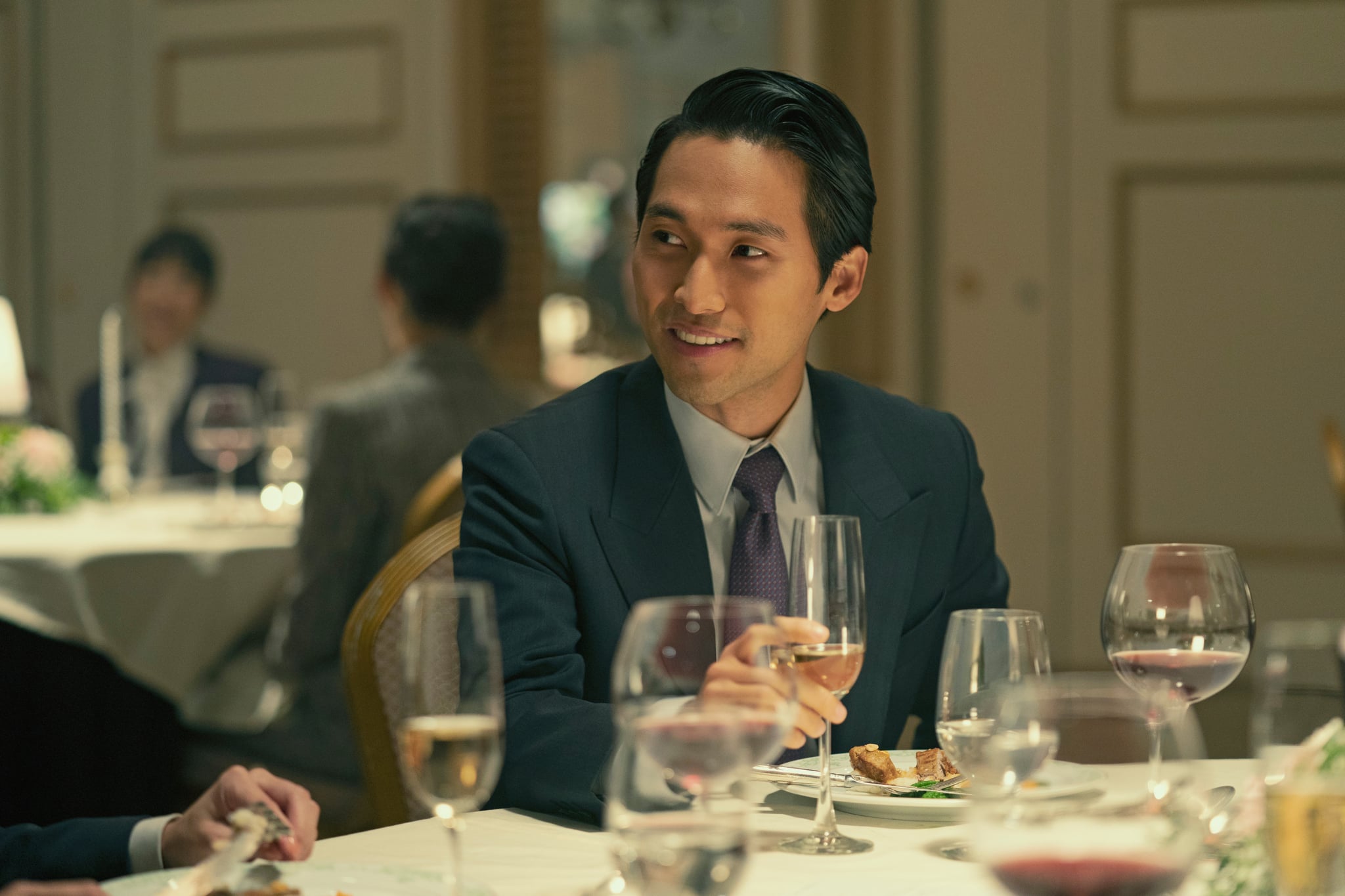 Image Source: Apple TV+
For Sawai, representing history was a big part of why she signed on, too. Naomi — a brand new character that does not appear in the book — is a young Japanese woman who has very little opportunity in the male-dominated world of finance. Sawai, who fans might recognize from 2021's "F9," says Naomi's journey reminded her of what her own mother dealt with in late 20th century Japan. She says, "Realizing what my mother had gone through was very important to me. And I wanted to share that story because I think that a lot of people kind of forget about where we're coming from."
Solomon and Naomi are both oppressed by Japanese society in different ways, but they struggle to find solidarity in the midst of that. "I think both of them understand what it's like to be unheard or unseen," Sawai says. "[But Solomon] gets a little more respect from her male counterparts, and that's so frustrating." But Sawai says what she loves about Naomi is that she doesn't give up. She knows she cannot be outspoken about the discrimination, so she finds her own ways to fight back. "I love that we get to see that fire within her," Sawai says.
Ha said some of his favorite scenes in the series are between Solomon, Naomi, and their white American coworker Tom Andrews (Jimmi Simpson) — and not just because those scenes were mostly in English. In those scenes, he leaned into the New York City, New England identity Solomon adopted when he moved to America as a teen, a world Ha is familiar with himself. Ha said the vibe of the finance scenes are a little bit "American Psycho."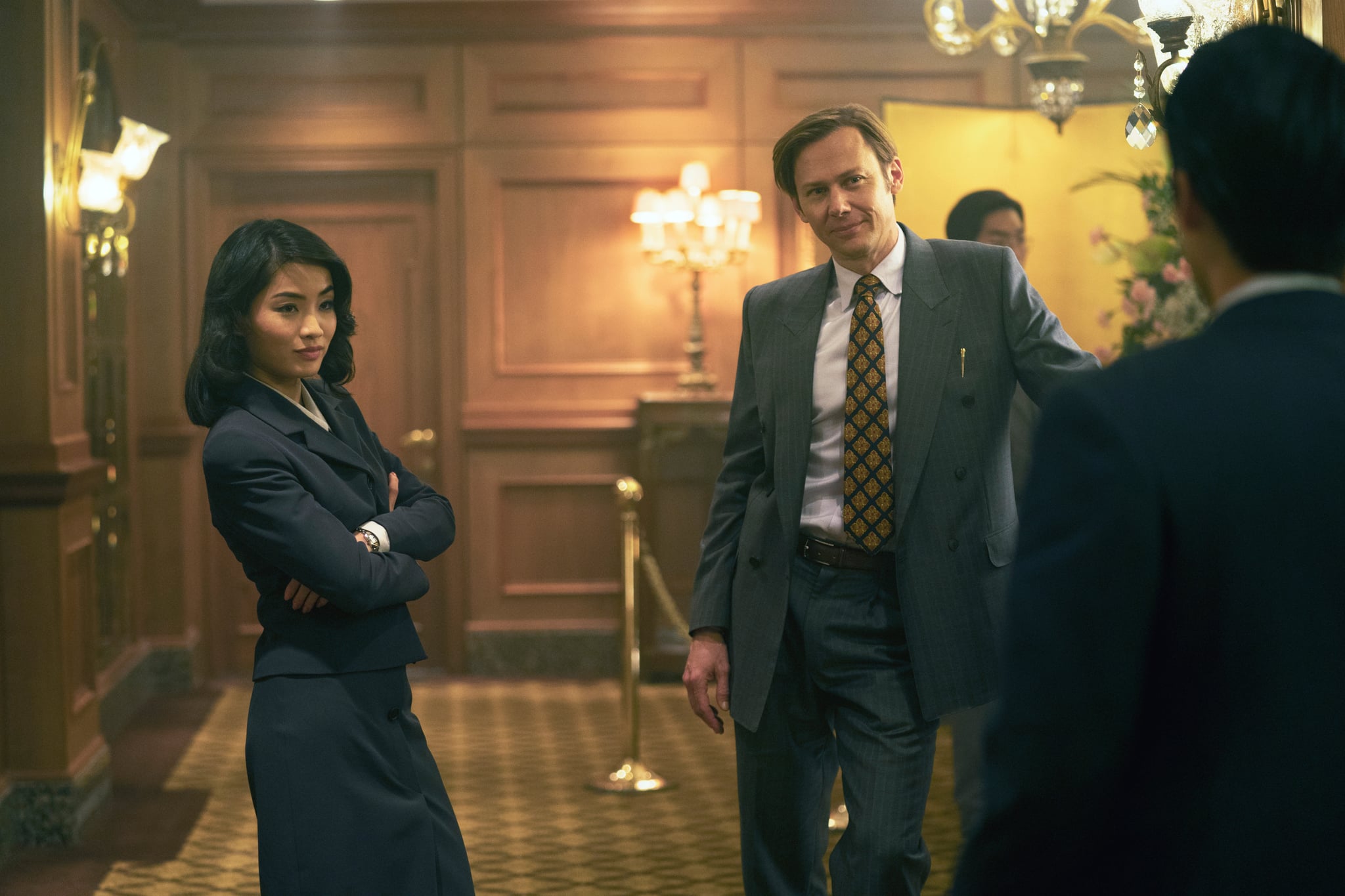 Image Source: Apple TV+
Both Ha and Sawai say they have no idea what will happen to their characters in the second season. Solomon's story in "Pachinko" the novel is covered completely in season one — though the series makes some major changes — and Naomi doesn't exist in the books. But they're both excited to see what showrunner Soo Hugh comes up with. "Soo's been our fearless captain of our ship, and I trust her," Ha says. "I know she has ideas; I just haven't asked her specifically."
Sawai hopes that viewers worldwide can take something away from the show's message of strength in the face of hardship. She says, "I just hope that [viewers] walk away knowing that whatever they're going through in life right now, if they're feeling alone or feeling powerless, that that's not the final result. No matter where you're from, as long as you're able to muster that strength, we will come out of it OK."
"Pachinko" premiered on AppleTV+ on March 25 and drops new episodes weekly.
Image Source: Getty / Amy Sussman