92 Unfiltered Thoughts on Netflix's Magical R&B-Infused Christmas Adventure, Jingle Jangle
Let me preface this with a disclaimer: I am not a holiday person. I like getting presents, of course, who doesn't love that? I'm just not very into the spectacle of the holidays. But what I do love, is a good holiday movie — especially ones that are unconventional and aren't the cheesefest we're used to. Jingle Jangle: A Christmas Story isn't one of those. It's incredibly cheesy and absurd, but it's such a damn delight that I watched it twice in one night. From the amazing cast to the beautiful visuals and music I would happily listen to all season-long, everything about Jingle Jangle makes it an instant classic. Keep reading to follow along with me as I got to know Jeronicus, Journey, and a bunch of other J-named folks in David E. Talbert's Jingle Jangle: A Christmas Story.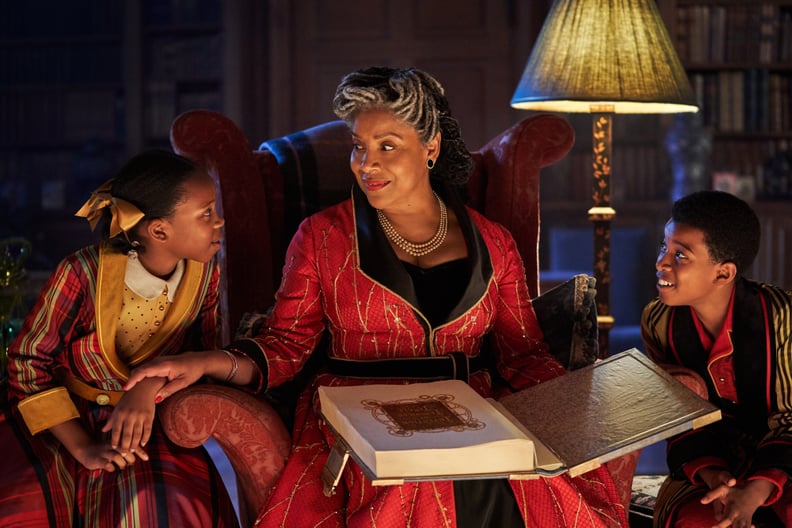 If my sister was seeing things in the flame, I would probably mock her, too, which tells me I'm the annoying sibling in every movie.
Phylicia Rashad's voice is like a warm chocolate chip cookie. I've heard it in person, and that is the only way to describe it.
Jeronicus is really such a Black name, I love it — like Jerrod and Cornelius had a beautiful name baby.
I love the little puppet figures!! They're so cute and Christmas-y!
I know this apprentice is going to be evil because he's wearing that hat and his name is Gustafson.
OK, I'm here for this mustard plaid coat, Jeronicus!!!
Wait a minute, this beat, though. This is the kind of beat that you imagine in your head when you strut into a room
Damn, Justin Cornwell and Sharon Rose are both SO beautiful individually, it's almost cheating to have them as a couple.
I'm obsessed with Joanne's hair. The way the hairstylist crafted the looks for the Black women in this movie is art in itself!!!!
Oh, so Gustafson goes evil because he doesn't feel like he's getting enough attention? Please leave that sad mess to the professionals, aka all middle children, thanks!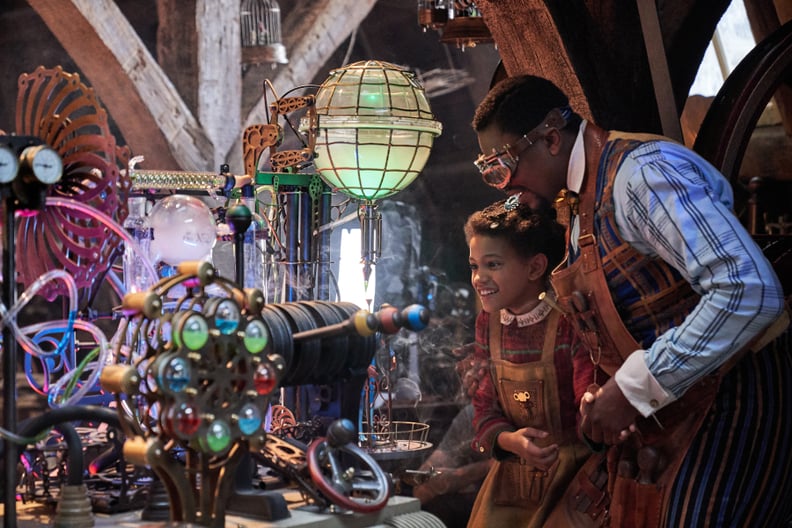 Oh, OK, homeboy just started drawing equations in the air. This is that kind of Christmas movie!
That machine is called the "Jangleator 2000" in case you missed its name.
Maestro Don Juan Diego really said it's an honor for you to finally meet him. I can already tell he and I are not going to get along.
"I like when people stare at me!" It is too close to Christmas for Don Juan Diego to be this much of a Leo?
I KNOW Gustafson isn't jealous of little Jessica — she's a whole child.
See, this is how it starts: the robots gain sentience and the traits of a Scorpio, and then they go rogue.
I did not know Ricky Martin could sound so sinister: I will never listen to "Livin' La Vida Loca" the same way again.
Not borrow indefinitely! This doll's been awake for fewer than five minutes and he already knows how to neg someone into submission and plan a heist!?
Here goes Jeronicus, looking like a brightly colored snack in this blue and yellow pinstriped combo, about to have his heart broken.
More dolls! But now they're depressing.
Of course, Gustafson becomes the light-skin Willy Wonka of toys. For shame, Keegan-Michael Key!
Dammit, why do the moms always have to be the one to die?!
Jessica's doll has cog earrings, and I don't know why that breaks my heart a little.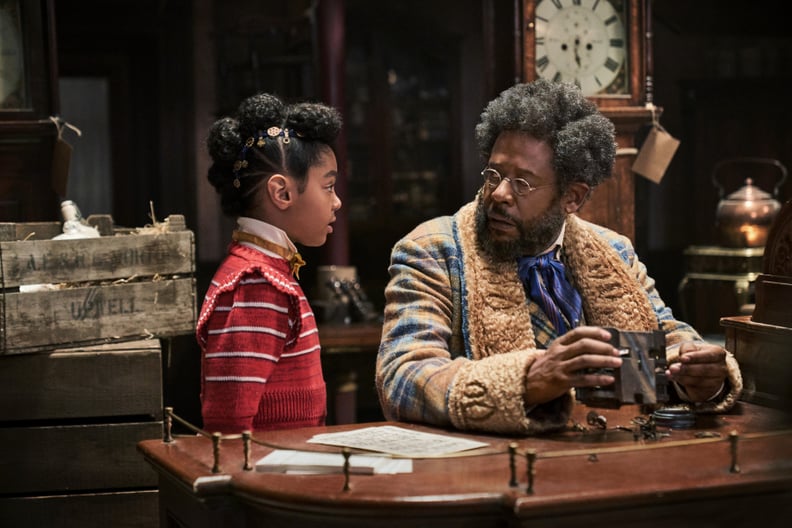 Now that woman is surely old enough to remember damn well that man's family is gone!
Edison is adorable.
Does everyone but Jeronicus have a British accent? Is that a Steampunk thing?
I find it hilarious that Ms. Johnston had no qualms about admitting she reads the mail she delivers. That's a whole federal offense, but it's funny!
Now why would she want to be with this grumpy man? Enough to sing to him? I'm getting Nikki Parker and Professor Oglevee vibes here.
So they know when they're singing!?
I know I'm a writer and haven't retained anything more complex than arithmetic, but I know those equations don't sound right.
OK, so it's just nonsense. No one is finding the derivative of "spectacular."
I know he didn't say Merry Christmas after delivering that blow to the man's whole life!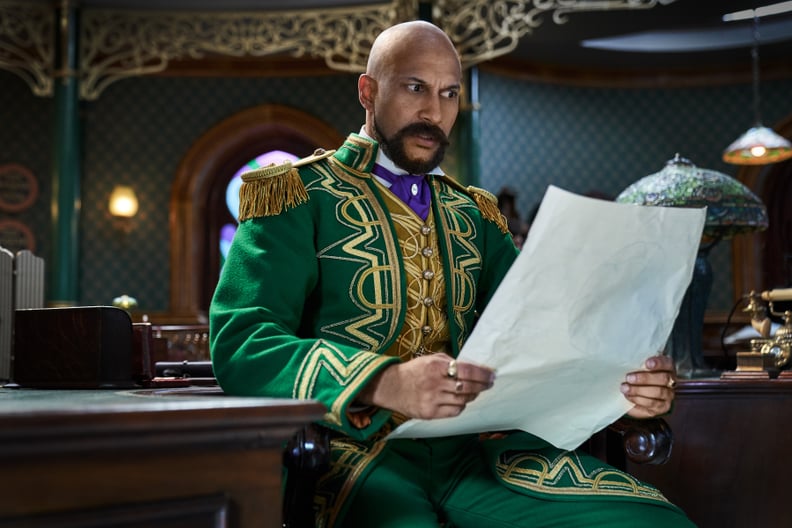 Jessica is an inventor herself! We love a self-made woman.
Aw, Madalen Mills is adorable and her hair!! She has cogs in the puffs like her mama used to. I'm obsessed!
Little Journey is singing that song!!
Come through, Anika Noni Rose!!!
Wait, Journey is traveling to her grandfather's house by herself? How old is this child?!
"Back in five minutes. Or more. Or less. Or more of less." That's a vibe, Jeronicus.
Am I also a jaded old man, because I thought, "J-O-U, that's with a U" at the same time as him.
Not allegedly, Jeronicus!
He really said no and closed the door — someone call this child's mother immediately!!!
He really said Journey could stay, like there was a choice. She's already there!
"Well, you hurry back as slowly as you can." Damn, I think I just started loving these two as a duo. Journey's so cute, and Jeronicus is so grumpy — it's a classic formula!!
Keegan is honestly the best villain for this movie — he's all lanky and suspicious.
Little did I know how accurate "light-skin Willy Wonka of toys" would be.
You're telling me it's been 30 years and this fool STILL hasn't fixed that damn toy? He doesn't deserve the money!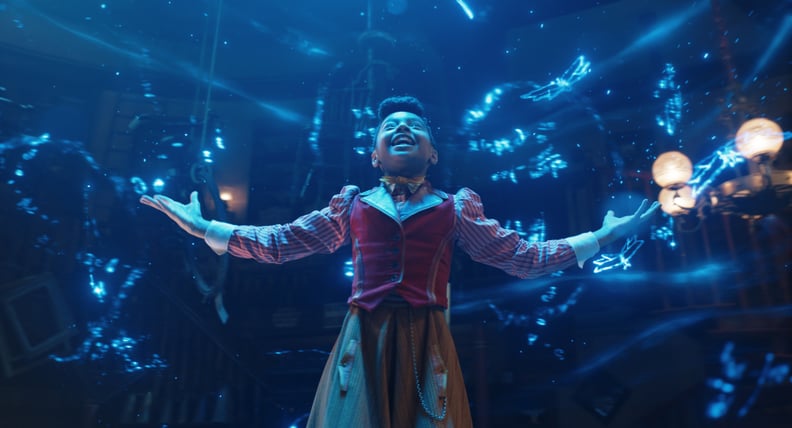 Oh, so Gustafson's still letting Juan Diego use his insecurities against him. My man, he's a toy!
Wow, who knew Forest Whitaker could remind me so much of my mom.
Look, y'all aren't going to get me going with this fake math again. You better at least pretend to care about real statistics!
But also, we really got an adorable Black girl talking about fake STEM with a fro-hawk! I love this absurd movie so much.
Oh, so everyone can casually do math in the air. Cool.
Yes to Little Jessica having made her own invention!
Journey is so adorable — I'm going to ignore the fake math in this song purely because I enjoy listening to her sing, and this musical moment is empowering.
I low-key want to be Journey when I grow up — she's so beautifully confident. Y'all better have all your little ones watch this!!!
"Because there's nothing that says I can't." I KNOW THAT'S RIGHT, JOURNEY!!
Kids really just be touching things, huh?
Buddy 3000 is triggering my Wall-E feels, and I cannot go back there!
OK, I can guarantee no parent is going to want a toy for their child that can make them fly.
Less belief?? Jerry is so jaded that he brought the whole room down that severely?!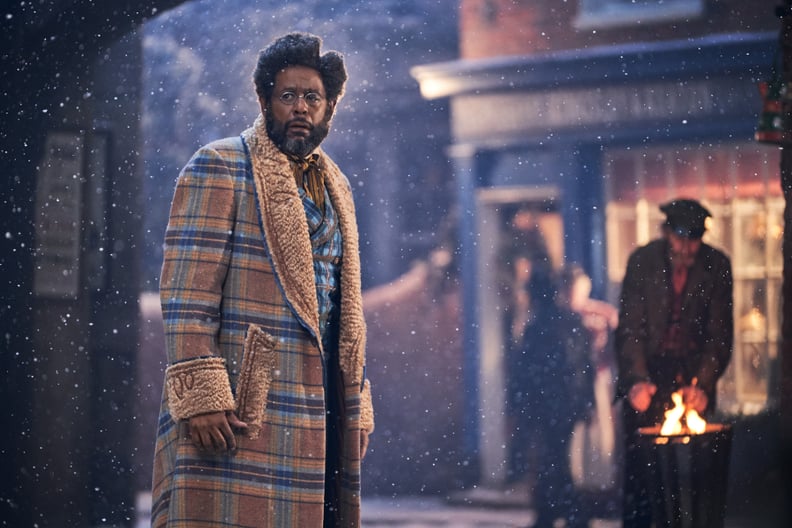 I know Jeronicus is depressed, and I feel for him, but I also can't help but be really impressed with Forest's singing voice. Take this to Broadway — I wanna see it live!
Buddy, that was not the time to turn on again. Read the room, dude.
What we're not going to do is have men in longline green coats creeping up on young women in dark alleys. Not in 2020!
Oop, Journey told Gustafson to stay six feet back at all times!!!
Wow, I would never leave Edison alone in the shop — not even for a bathroom break.
Ms. Johnston, please. I beg you. Stop.
What kind of snowball's nonsense is that?! I keep forgetting this movie has magic in it, then they talk about dividing by impossible and I remember.
Why was that snowball thrown so hard, though?
Not a breakdance mid-snowball fight! Look at Forest go!!! Oh my god, I have never been more delighted by children's chicanery.
See, I KNEW Edison was gonna do something wrong. A whole mess.
You're telling me that Gustafson didn't even test the damn thing before showing it to investors? Rookie mistake.
THEY STARTED A FIRE?! Dear christ. Let me go check out my birth control options one more time, chile.
Not them with a fake theory to get through fan blades!! There's a whole other half of that tunnel behind them — maybe see where that leads instead?!??!
So glad they made it through, but I am suing someone for the distress I went through watching that. Where is my mulled wine?!
Y'all better let that trio hit that falsetto!
Journey's a whole schemer! She conned both her mama and her grandfather into letting her go to Jingle Jangle's. We love a queen who makes things happen instead of waiting for someone else!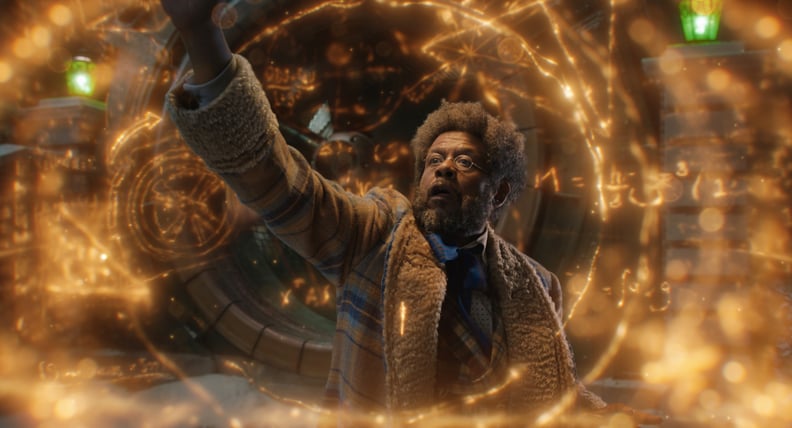 IT'S ANIKA'S TIME!!! I'm probably going to watch Princess and the Frog after this, just because her voice is so addictive.
Aw, this is such a cute and optimistic song!
🎶 Reunited and it feels so good! 🎶
How very Notebook of you, Jeronicus. Message for everyone out there: SEND YOUR DAMN LETTERS! Life is too short not to.
Awwwww, this is supercheesy, but it's so damn sweet! He's finally smiling again!
I'm gonna need to know how Journey sleeps with her hair done up like that because I can barely keep a bonnet on.
Buddy's Wall-E eyes are making me feel emotional — I am not OK.
I didn't even realize that Gustafson was wearing the hat at an angle!! Someone arrest him for the gaudiness of it all.
Not him trying to get Jeronicus arrested and Journey outsmarting him! An ingenious queen!!!
Look at Juan Diego turning coat! A whole snake.
"Why are you here sir?" Keegan is SO funny — I love his indignation.
SEE, LOOK, all he had to do was wait!! 30 years of nonsense because he let his Gemini pettiness get in the way. (Journey is obviously an Aquarius, if you were wondering.)
Here goes Mr. Bank man, acting like Jeronicus wasn't going to come through. You better give him his coin, sir!!!
OK, the floating in the air thing is too much for me — this is where I leave you all.
JK, I had to see how it ends. I KNEW Phylicia was a grown-up Journey! Aquarians rarely age poorly.
So, those kids never realized they lived across from Jeronicus's factory? That place is big and bright as hell!
OK, that was the cutest damn thing I've ever seen in my life. I'm gonna watch it again!