Joe Keery's Acting Résumé Goes Beyond "Stranger Things"
Joe Keery has made a name for himself with his portrayal of Steve Harrington in Netflix's "Stranger Things." And while the role is his biggest to date, it certainly isn't his first acting credit.
Before "Stranger Things," the 30-year-old actor made a handful of guest appearances on shows like "Sirens," "Chicago Fire," and "Empire." He also made his film debut in the 2015 indie "Henry Gamble's Birthday Party," costarring with Cole Doman. Since then, Keery has worked alongside some of Hollywood's biggest names, including Jessica Chastain and Idris Elba in "Molly's Game" and Ryan Reynolds and Taika Waititi in "Free Guy."
Up next, Keery is set to appear with Liam Neeson in the sci-fi action film "Cold Storage." Based on David Koepp's novel of the same name, the movie deals with a group of unlikely heroes trying to contain a virus before it wreaks havoc on the world. According to Deadline, filming is set to begin this fall.
As we wait for more details, catch up on everything else Keery has been in ahead.
01
"Henry Gamble's Birthday Party"
Keery made his film debut in Stephen Cone's indie flick, "Henry Gamble's Birthday Party." The 2015 coming-of-age movie follows Henry Gamble, a 17-year-old preacher's son, who starts to question his sexuality during his birthday party. Keery plays Henry's friend, Gabe.
02
"The Charnel House"
Keery stars alongside Erik LaRay Harvey and Nadine Velazquez in the 2016 thriller about an abandoned slaughterhouse that gets transformed into a modern apartment complex. Following the transformation, the new residents are tormented by a dark secret that has been living in the building for 30 years.
03
"Molly's Game"
The 2017 film is based on the true story of Molly Bloom, an Olympic-class skier who ran the world's most exclusive high-stakes poker game and became an FBI target. The cast includes Keery, Jessica Chastain, Idris Elba, Michael Cera, and Jeremy Strong.
04
"After Everything"
The 2018 film follows Maika Monroe's character Mia, who develops a relationship with Jeremy Allen White's Elliot after he's diagnosed with cancer. However, before going on a date with Elliot, she meets Keery's Chris on Tinder.
05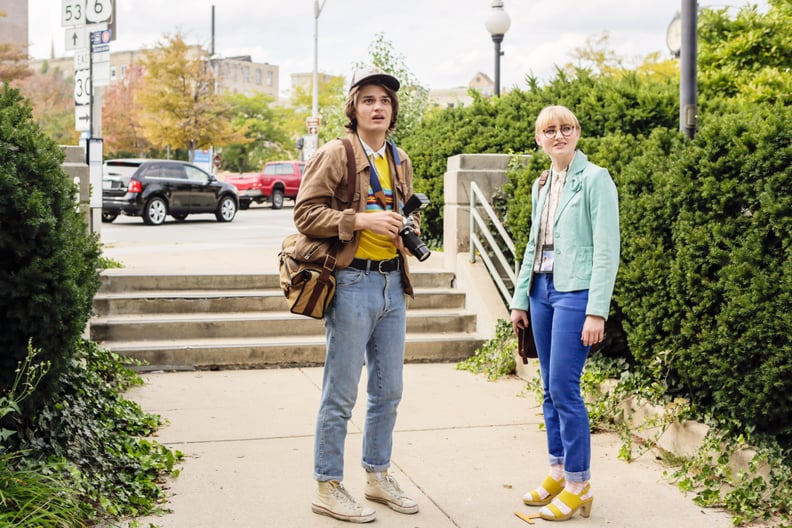 "Slice"
The 2018 A24 horror comedy has a star-studded cast, including Keery, Chance the Rapper, Zazie Beetz, and Austin Vesely. It follows the murders of several pizza delivery boys and the efforts of townspeople to solve the crimes.
06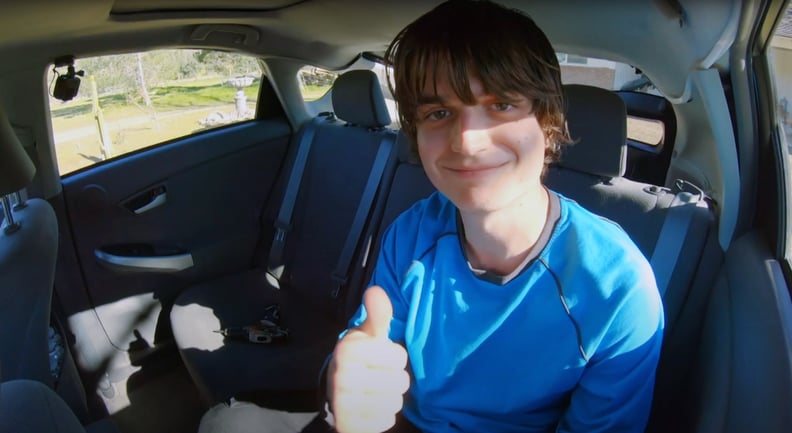 "Spree"
Keery plays rideshare driver and social media influencer Kurt Kunkle who is desperate to go viral in the 2020 movie. After hatching up a deadly plan, Kurt will stop at nothing to get his 15 minutes of fame.
07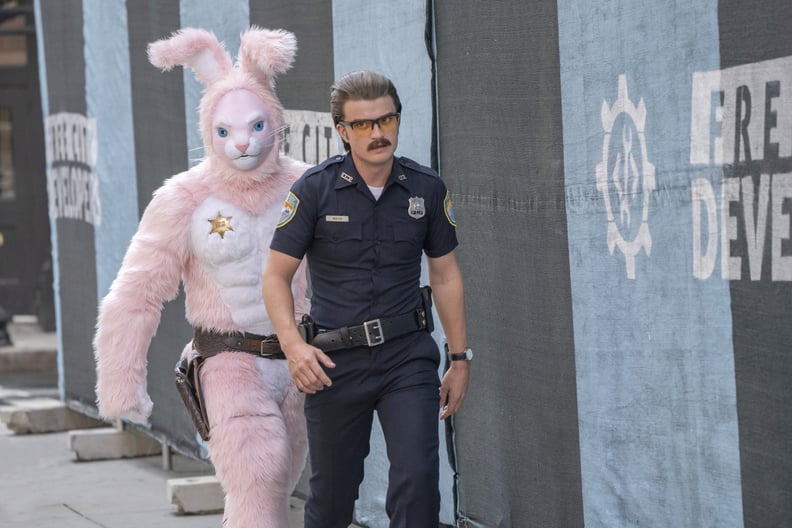 "Free Guy"
Starring Ryan Reynolds, Jodie Comer, Taika Waititi, and Keery, the 2021 action comedy follows a bank teller who discovers that he's actually a background player in an open-world video game.
"Ryan's just got a level of kindness towards every person that he meets, and inclusivity. [As] a leader on set because of the experience that he has in the business, he establishes a great energy," Keery told Variety of working with Reynolds. "[Ryan] just set a tone of collaboration really early on, and comfortability. I assume he's probably aware that people are nervous to meet him. And, right away, he's very disarming and really puts you at ease."
08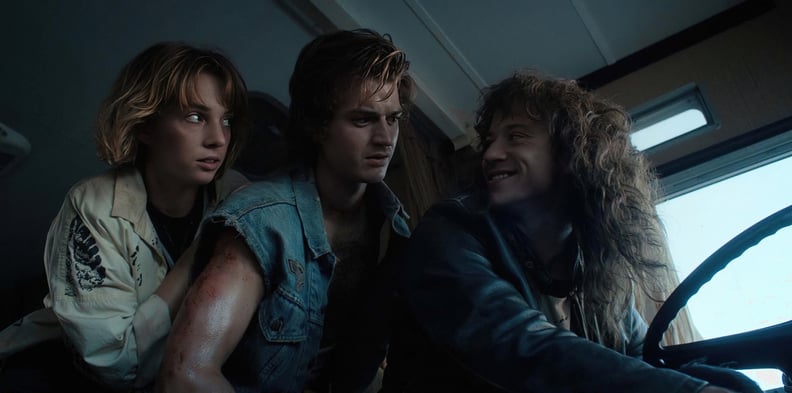 "Stranger Things"
Keery's portrayal of Steve Harrington in "Stranger Things" is his biggest role to date. He's starred in all four seasons from 2016 to 2022. Keery was apparently supposed to die in the show's season one finale, but clearly, that didn't happen. "I figured I was going to get killed, to be honest with you, because I played the douchey sort of boyfriend, which is the first guy to die," Keery told GQ in August 2021.
The Duffers had written Steve to be this flat, stereotypical character, but they ended up finding a new spin through Keery. "Steve was supposed to be this jocky douchebag, and Joe was so much more than that," showrunner Ross Duffer told The Hollywood Reporter back in 2017.