Justin Bieber: Seasons YouTube Documentary Series Details
Justin Bieber Is Releasing a Documentary Series About His Marriage, Struggles, and New Music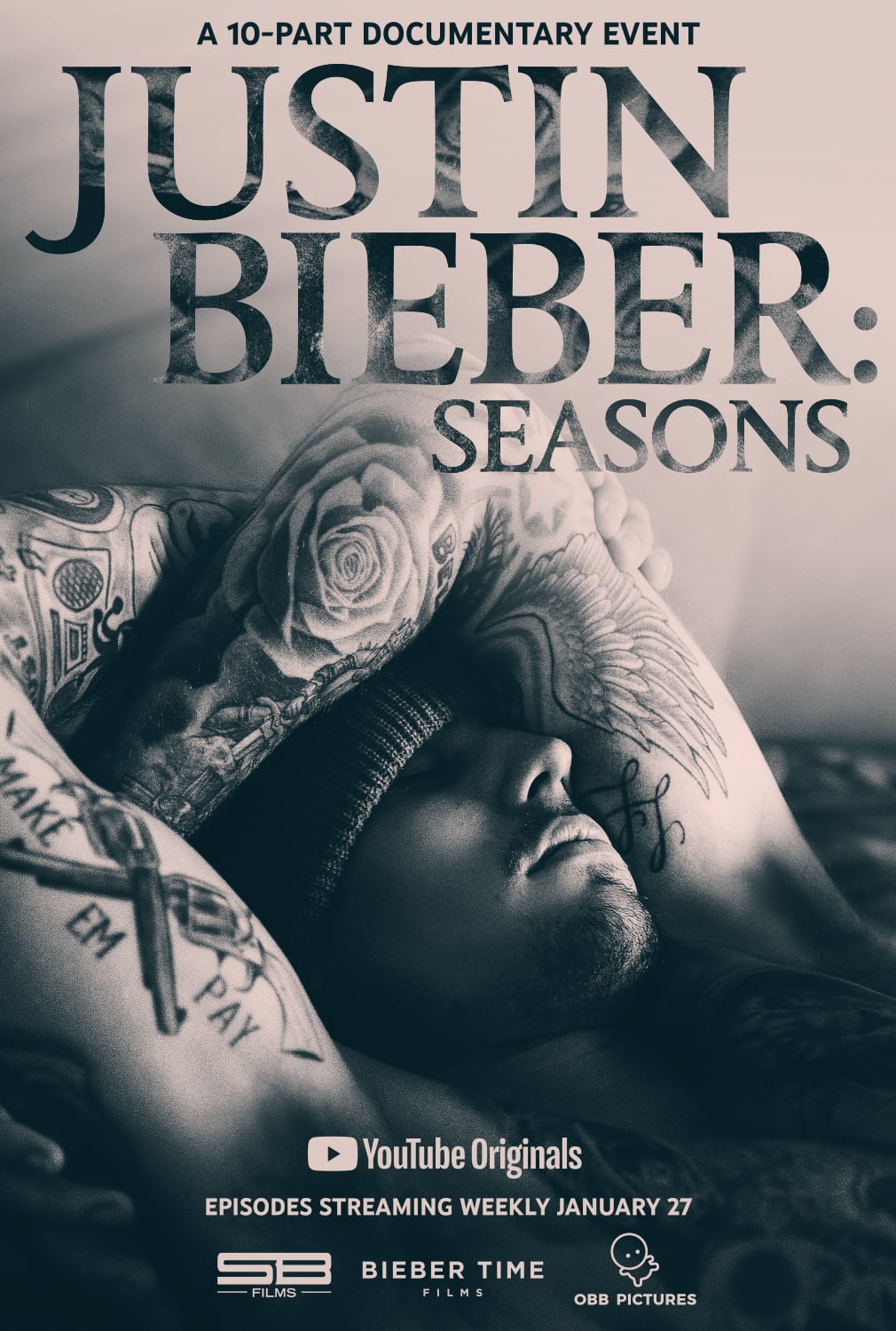 Justin Bieber has a lot of exciting projects in store for 2020. After announcing that he'll be releasing music in the new year, the 25-year-old singer dropped a trailer for his upcoming YouTube documentary series, Justin Bieber: Seasons. The series will premiere on Monday, Jan. 27 at 12:00 p.m. ET, with new episodes launching each Monday and Wednesday at noon ET.
"For the very first time, the world's biggest superstar, Justin Bieber, is pulling back the curtain and giving fans an intimate look into the past few years of his life," the caption for the video reads. "From the joys of marriage to the struggles through difficult seasons, Justin opens up to reveal his biggest challenges as he gets back into the studio to record his first album since 2015."
The project is certainly a full-circle moment for Bieber, who got his start posting performances on YouTube. We can't wait to tune into the series and hear his new music!
Image Source: Courtesy of YouTube Originals