Justin Bieber Drops 17-Track Album Featuring Travis Scott, Kehlani, and Post Malone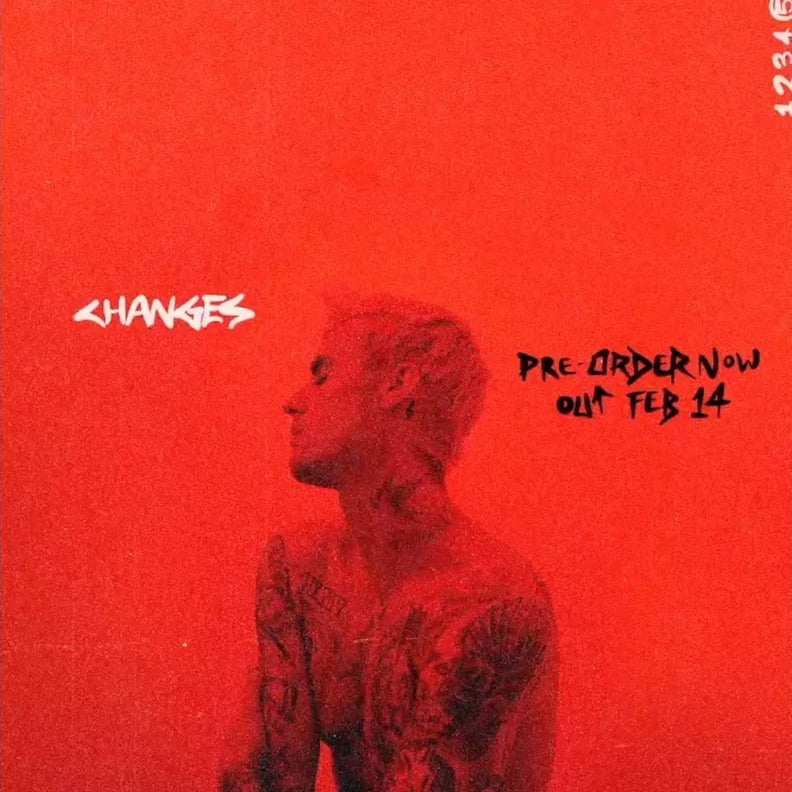 Attention, Beliebers: Justin Bieber's new album is finally here! Back in December — four years after the release of his Purpose album — the 25-year-old singer announced he'd be releasing a new album and docuseries in 2020. His single "Yummy" kicked everything off on Jan. 3, his Seasons YouTube documentary dropped on Jan. 27, and his album, Changes, is scheduled to arrive on Feb. 14. In the introspective trailer, Bieber also confirmed he'd begin a five-month nationwide tour in May. Most recently, he released a new song titled "Get Me" with Kehlani, who will be joining him on tour, along with pal Jaden Smith.
In recent weeks, Bieber has been making the rounds to promote the new album, and he hasn't been holding anything back. Not only has he spoken about how his wife, Hailey Bieber, has inspired many of the songs on his new album, but he's also alluded to intimate details of their relationship, postmarriage. Keep on reading to find out everything we know about Bieber's new album, Changes, and all the clues that got us here.
01
Is Justin Bieber Releasing an R&B Album?
Back in October, Bieber posted the word "R&Bieber" on Instagram with a caption that simply read, "...............🎥👀🎶." Oh, and his team coincidentally filed legal documents to try to trademark "R&Bieber" "for entertainment services in the nature of live musical performances and production of sound recordings," as well as merchandise and film.
"I feel like this is different than the previous albums just because of where I'm at in my life," Bieber said in the Seasons trailer. "We all have different stories. I'm just excited to share mine."
02
What Is the Name of Justin Bieber's Fifth Album?
03
What Songs Are on Changes?
Justin Bieber's new album, Changes, features a whopping 17 tracks. Along with "Yummy" (plus a Summer Walker remix of "Yummy") and "Get Me," Bieber recently revealed the full tracklist for Changes, which includes 15 other songs:
"All Around Me"
"Habitual"
"Come Around Me"
"Intentions" (featuring Quavo)
"Yummy"
"Available"
"Forever" (featuring Post Malone and Clever)
"Running Over" (featuring Lil Dicky)
"Take It Out On Me"
"Second Emotion" (featuring Travis Scott)
"Get Me" (featuring Kehlani)
"E.T.A"
"Changes"
"Confirmation"
"That's What Love Is"
"At Least For Now"
"Yummy — Summer Walker Remix"
04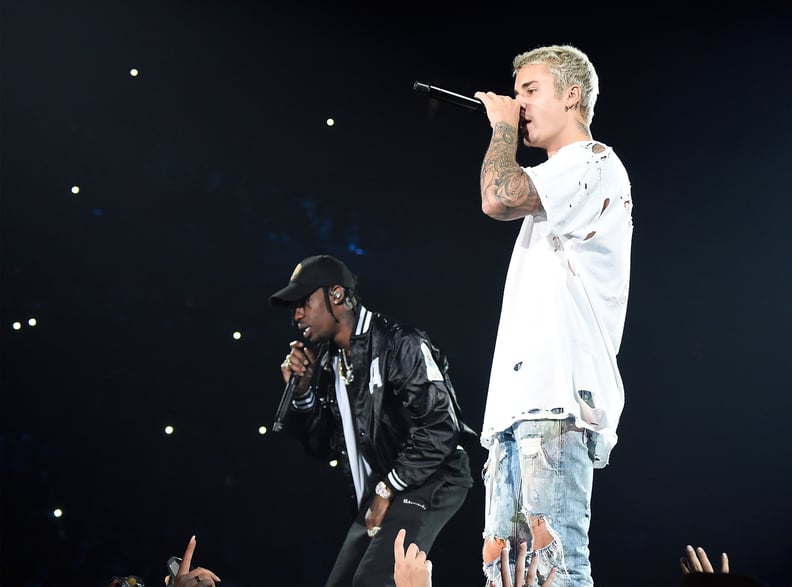 Artists Featured on Justin Bieber's Changes Album
Changes features a bunch of other artists, like Kehlani (on "Get Me"), Post Malone and Clever (on "Forever"), Travis Scott (on "Second Emotion"), and Quavo (on "Intentions"). Honestly, it wouldn't be a Bieber album without some great collaborations like these ones.