Kiana Ledé Opens Up About New Music and MTV Series
R&B Singer Kiana Ledé Enters a New Phase of Her Career: "I'm About to Break the Wall Down"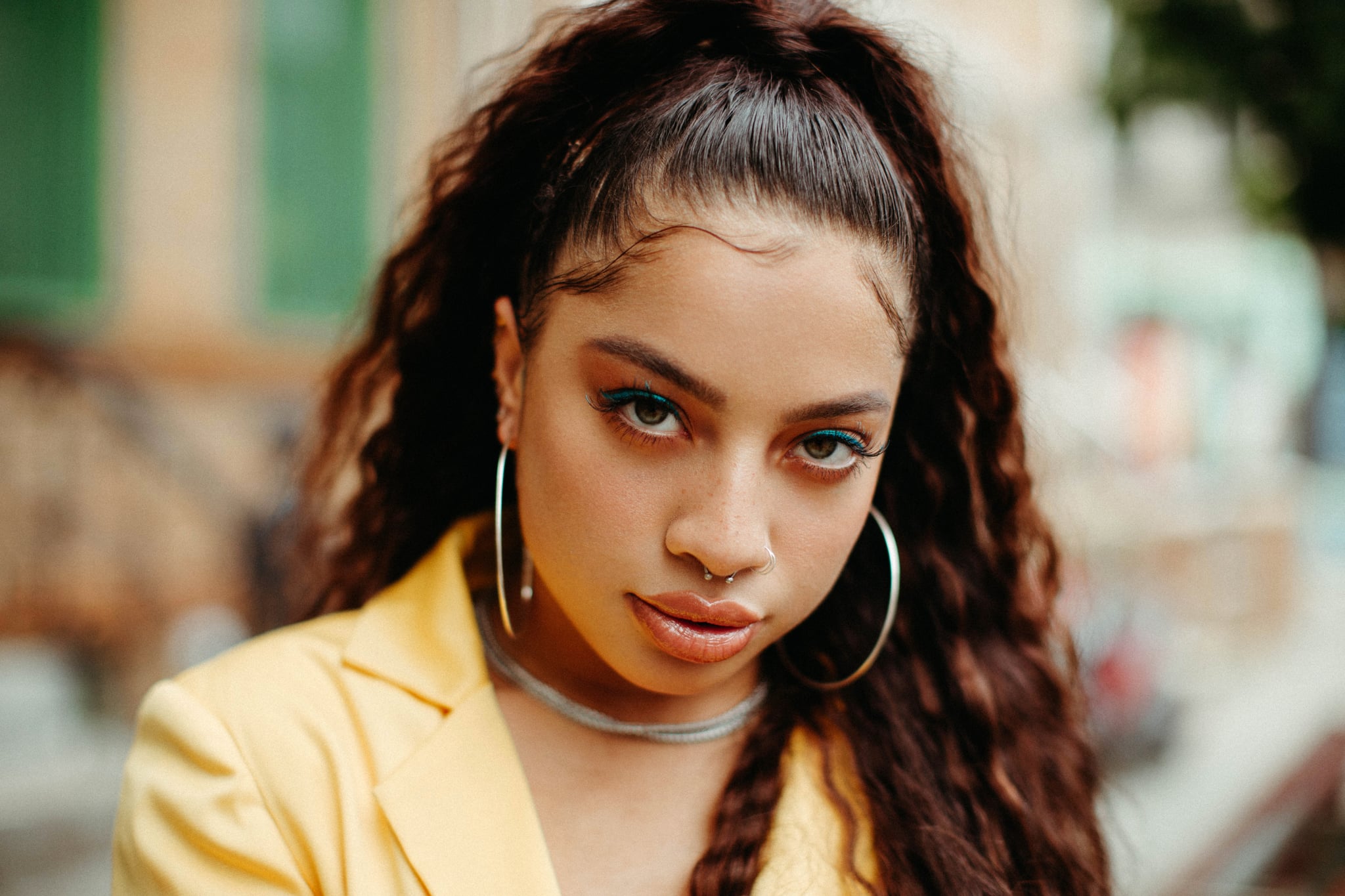 Image Source: Rebecca Lader
Kiana Ledé is setting on a path toward a promising destination. The 22-year-old R&B singer is coming off her first-ever headlining tour, Myself, and her new MTV series, My Time: Kiana Ledé is taking fans along for the ride. The show documents the ins and outs of touring while highlighting Ledé's personal and professional growth, following the release of EPs Selfless, which dropped in 2018, and this year's Myself.
This journey of growth is rooted in Ledé's readiness to be more open and transparent about her experiences — something she's been working toward over the past year. "It's scary because I've built up this wall," she told POPSUGAR over the phone on Nov. 21. "When I was a kid and was getting bullied or going through a hard time, my mom would tell me to put up an imaginary wall and poke holes in it so that I can absorb only the good things. I've been doing that my entire life. I also got really good at revealing only what I wanted people to know while keeping that wall up. But I'm about to break the wall down."
"I realized that there were things I needed to heal from. You need to heal yourself before you can heal other people."
For the "Easy Breezy" songstress, demolishing the fear of vulnerability has involved a conscious mental transformation. It's helped her become more comfortable with her emotions and, therefore, her artistry. "Right now, I'm just in a headspace where I'm making music for me," she explained. "Before, I was making music that was still me, but it was also what I thought people wanted to hear at the time. But I realized that there were things I needed to heal from. You need to heal yourself before you can heal other people."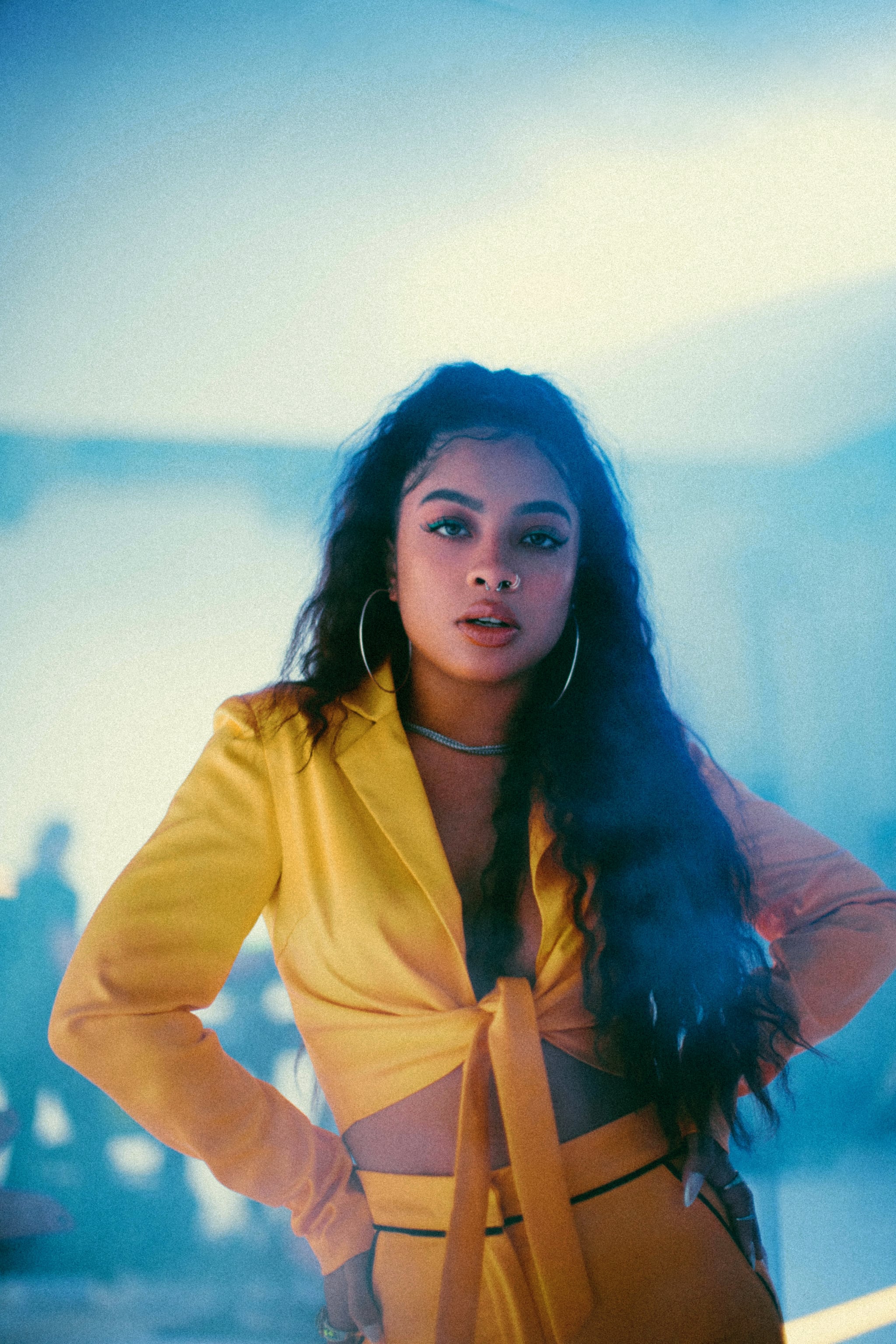 Image Source: Rebecca Lader
Mending past damage is an active process that Ledé is now fully immersed in. And it's inspired her to create songs, such as "Heavy" and "EX," that act as melodious medicine for anyone who struggles with anxiety and heartache. "We go through life developing a callous spirit to protect us from all the things that have hurt us," she said. "So I make music to heal. People are my passion, so as long as I'm making people feel better, I'm happy." She does admit that having an impactful platform comes with the pressure of innocuously sharing her thoughts, but it's a challenge she's ready to accept.
Ledé's determination to uplift others is a palpable hallmark of her docuseries. She hopes offering a behind-the-scenes look at her musical trek will help fans better understand that sense of purpose. "I just want to get deeper," she mused. "I've been my authentic self, but I would only let people in to a certain point. It's time to let them in a little further."
And as she continues to evolve, the star is preparing for a wave of new opportunities. "There's way more coming — bigger things," she teased. "They're going to happen authentically and organically, and I can't wait for everyone to see it."
My Time: Kiana Ledé drops Mondays at 4 p.m. ET on MTV's YouTube channel. Watch the first episode ahead!