Emma Stone and Ryan Gosling Are the Perfect Pair in La La Land's Gorgeous Trailer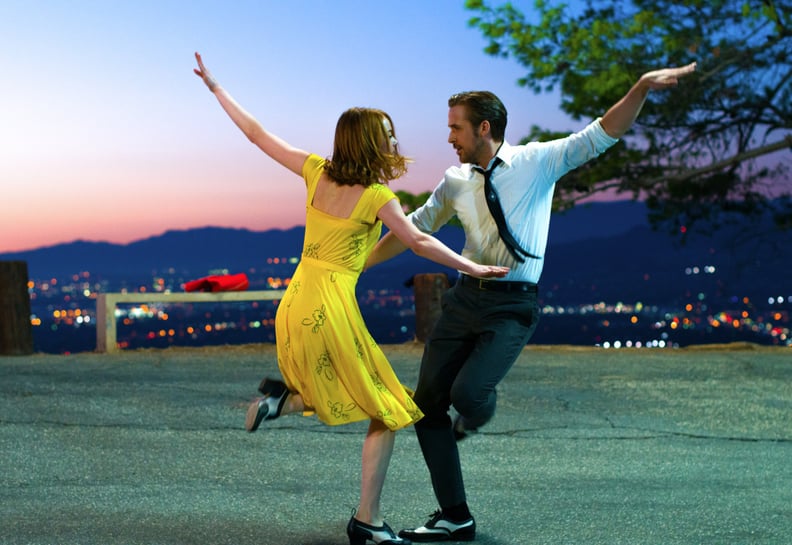 After playing lovebirds in Crazy Stupid Love and Gangster Squad, Ryan Gosling and Emma Stone are falling in love yet again in Damien Chazelle's musical, La La Land. A third trailer is here, and it's beyond romantic. Though the first two moody trailers mainly showcase the original music, this one gives us a real look at the story of Mia (Stone), whose relationship with a jazz musician (Gosling) goes through ups and downs as they struggle to succeed in Hollywood. All three videos are dreamy and surreal and might give you a few Moulin Rouge flashbacks. The movie has been making the festival rounds (beginning in Venice), and we fell for it at the Toronto International Film Festival. Finn Wittrock, J.K. Simmons, Rosemarie DeWitt, and John Legend (yep) are all costarring in the film, which will hit theaters on Dec. 9.
"Dreamers"
"Audition (The Fools Who Dream)"