We're Here For the Latinx Representation in These Binge-Worthy Netflix Series
What would we do without Netflix? It gives us access to a library of nostalgia, saves the day when we are bored or need lifting up, and has provided a platform for so many stories that haven't been told before.
Latinx representation in TV and film has been getting better in recent years, but only three percent of speaking roles in films were given to Latinx actors in the last 10 years, despite the fact that Latinx people make up 18 percent of the population *hand on face emoji*. Fortunately, Netflix features a catalog of television shows where the shares are slightly better. Some casts are made up entirely of Latinx actors, while some only feature a few — but we all know they're our favorite characters. They all reflect the reality we already know to be true: we are here, we are funny, we are intelligent, and we are ready to be seen!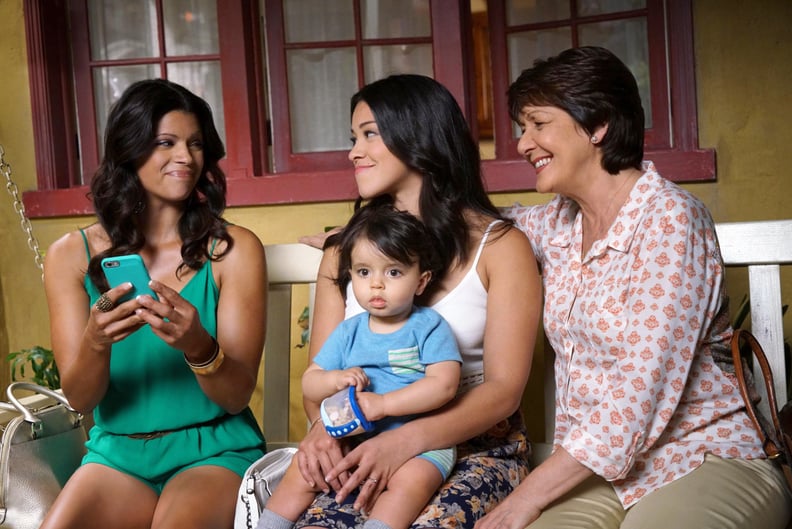 Jane the Virgin
Jane Villanueva (Gina Rodriguez) made a promise to her grandmother to wait until marriage to have sex, but when she is accidentally artificially inseminated with her boss's (and ex-crush's) sperm, things get a little complicated. This American adaptation of the Venezuelan novela will make you laugh, cry, and gasp — in Spanish!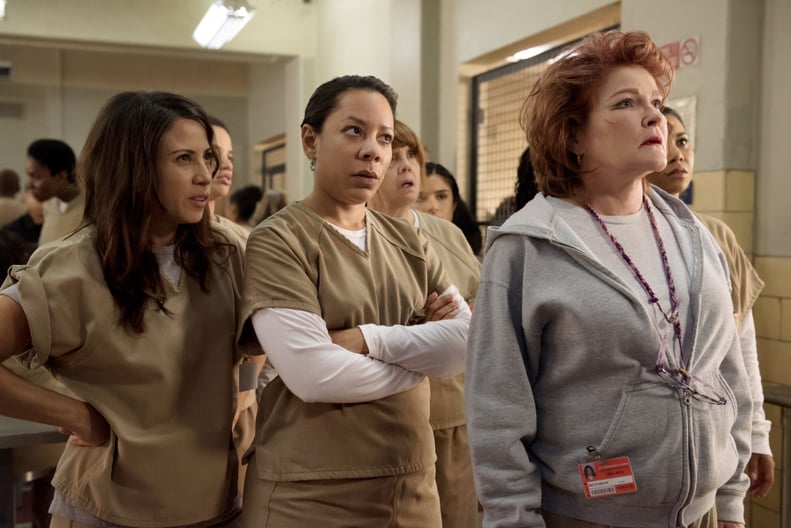 Orange Is the New Black
Set in a women's prison, this Netflix original series centers around Piper Chapman (Taylor Schilling) as she enters life behind bars and meets a colorful group of inmates.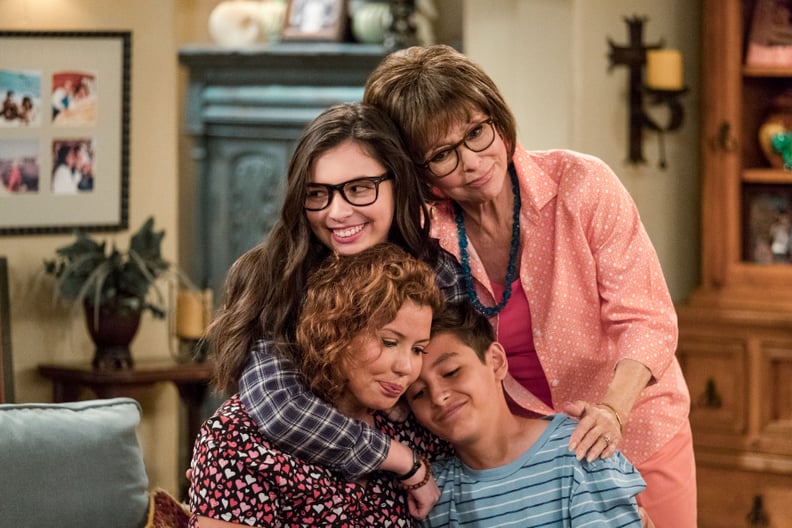 One Day at a Time
Rita Moreno stars as the matriarch in this Cuban-American adaptation of the 1975 sitcom of the same name. The series follows the Alvarez family in Los Angeles and deals with racism, homophobia, single parenting, and other important topics.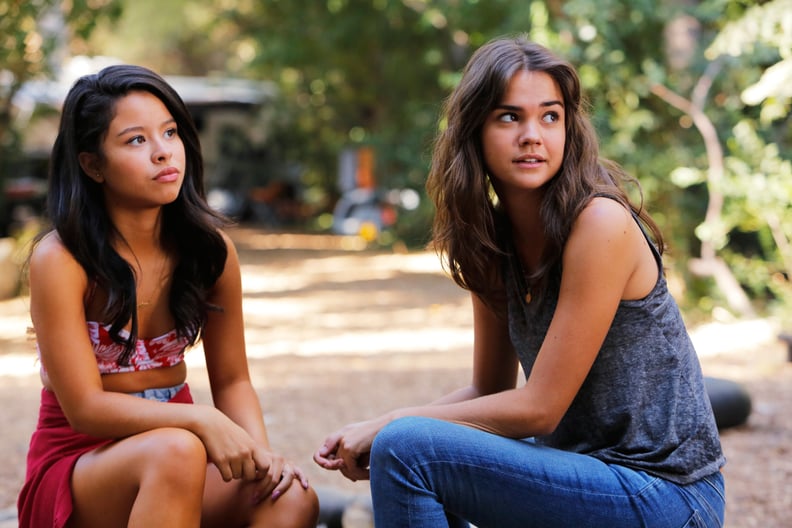 The Fosters
This series focuses on the foster home of a lesbian couple and their other children — adopted, biological, and foster — and the bonds created, redefining what it means to be family.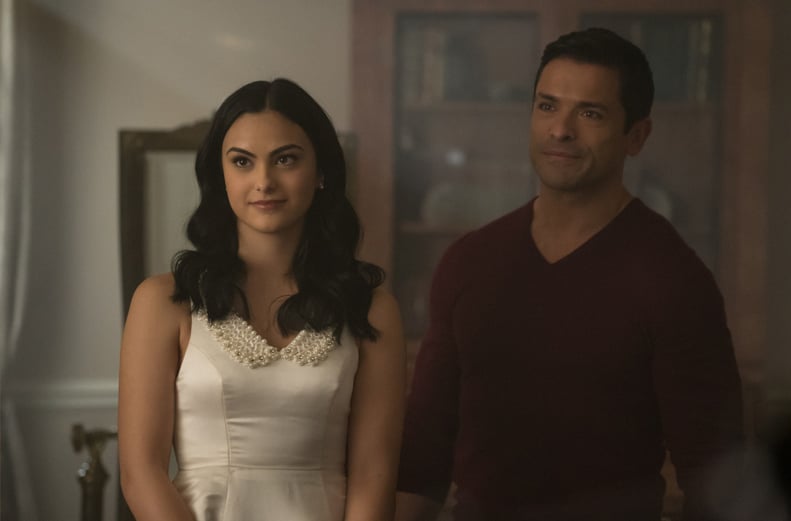 Riverdale
Based on the Archie comics, this mysterious teen drama explores the lives of four teenagers that are plagued with murder and mischief. Showrunner and Nicaraguan Roberto Aguirre-Sacasa showed his pride by casting a Brazilian actress for the role of Veronica (Camila Mendes), the daughter of business magnates and mobsters Hiram (Mark Consuelos) and Hermione Lodge (Marisol Nichols), proving Latinx characters don't always wear a maid's uniform.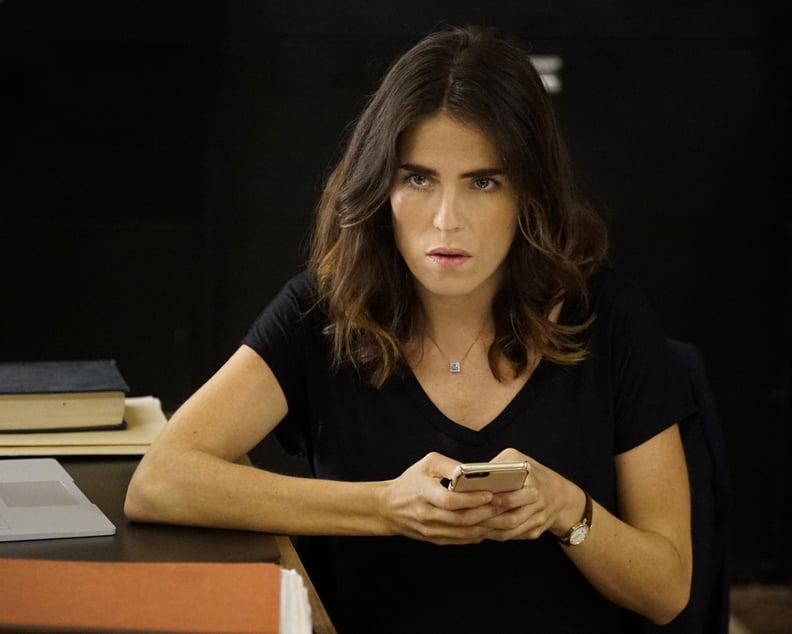 How to Get Away With Murder
This Shonda Rhimes legal drama centers on five law students who work under their professor, Annalise Keating (Viola Davis), at her law firm. Mexican-Chilean film star Karla Souza stars as the introverted, whip-smart Laurel Castillo who, as the character's biography states, "is a secret weapon in the making."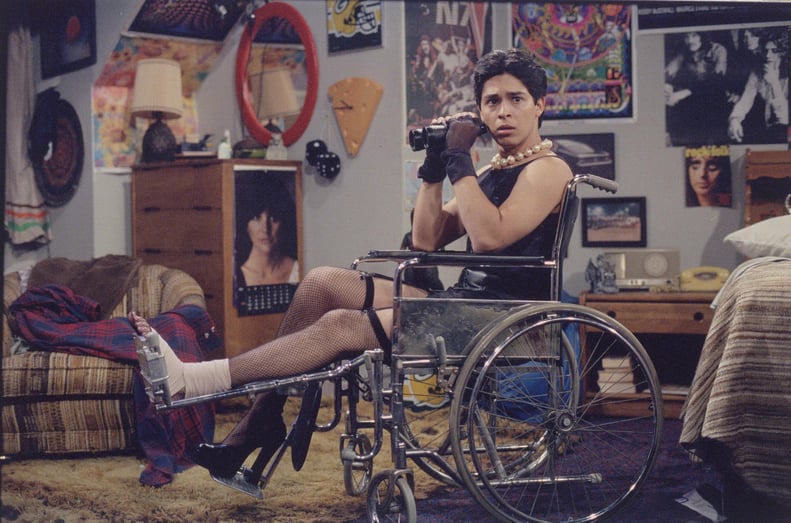 That '70s Show
Wilmer Valderrama found his breakout role as Fez on this teen comedy about a group of friends living in the age of bell bottoms and Farrah Fawcett hair. Was the show problematic? Perhaps. Was the show still hilarious? Most definitely.
Narcos
Colombian drug lord Pablo Escobar leads the trade in the late '80s while law enforcement does everything it can to stop him. This gripping Netflix original details the rise of the kingpin and the many attempts to rein in one of the most valuable substances in the world: cocaine.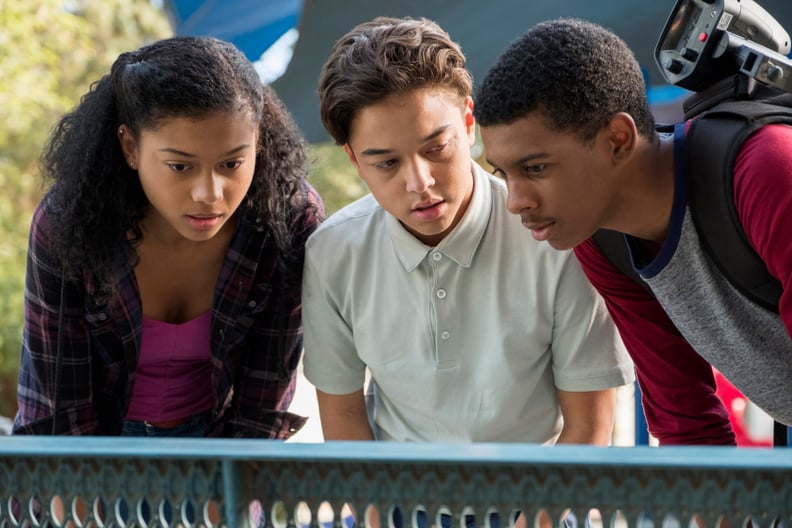 On My Block
Four lifelong friends go through the trials and tribulations of high school, coming of age, and living in a predominantly Hispanic and black neighborhood in LA.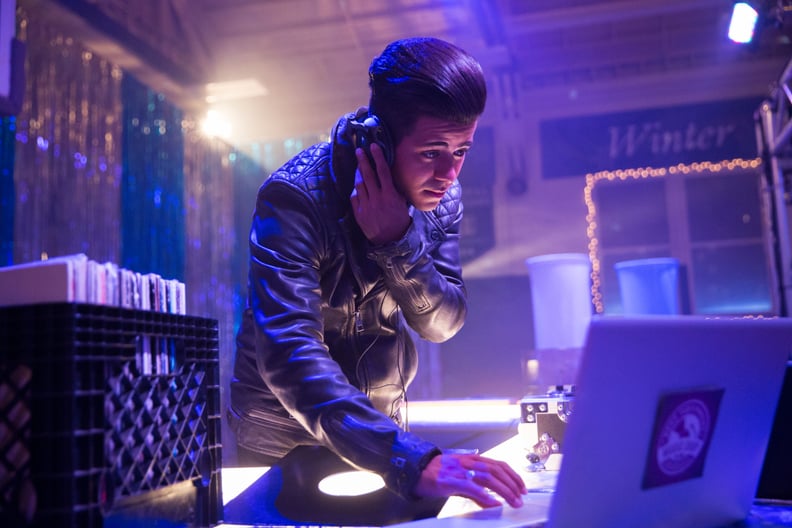 13 Reasons Why
In this Selena Gomez-produced series, recordings that detail the motivations behind a girl's suicide are found, which only leads to more mystery. Standout Christian Navarro plays Tony Padilla, a gay teenager who is left reeling from the death of his friend.
Grey's Anatomy
This medical drama from Shonda Rhimes is at the forefront of diverse storytelling. The long-running series follows the lives of various doctors working at a hospital in Seattle.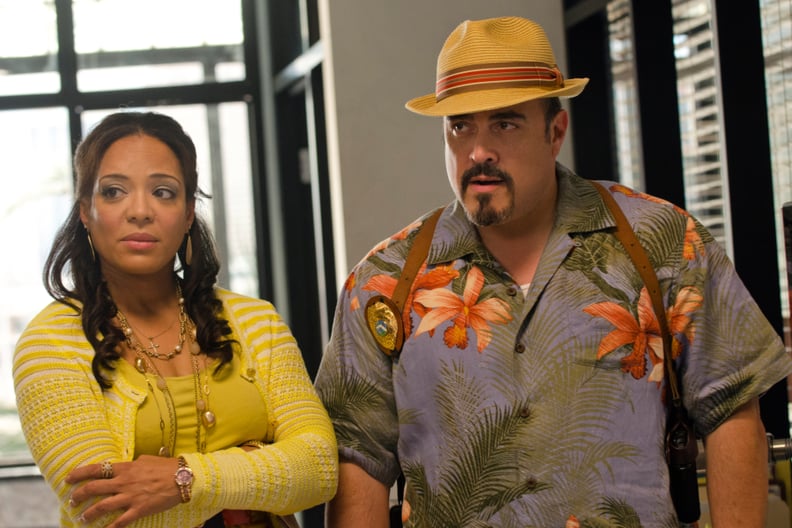 Dexter
Set in Miami, this police procedural follows a blood-splatter expert who moonlights as a serial killer.