Lil Nas X Details Strained History With BET
Lil Nas X Shares His "Painful" History With BET Following Award Snub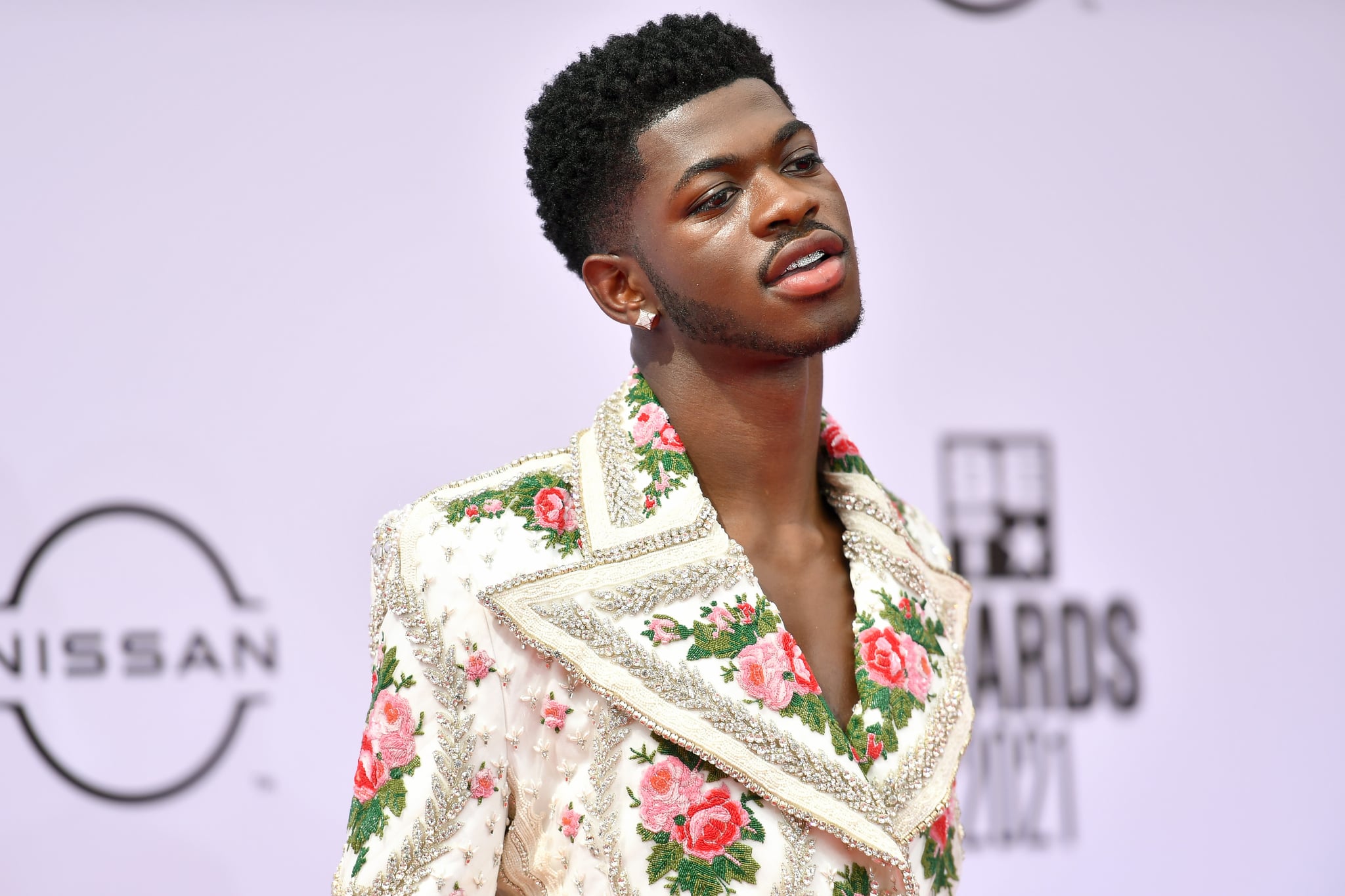 Image Source: Getty / Paras Griffin
Lil Nas X is airing his grievances after being snubbed from the 2022 BET Awards nominee list. On June 1, the "Montero" rapper learned that he didn't receive any nominations from the network this year and called them out on Twitter the same day. "Thank you bet awards. an outstanding zero nominations," he wrote in a since-deleted tweet. "black excellence!"
"This not over no bet award this is about the bigger problem of homophobia in the black community."
On June 7, Lil Nas X teased a brief snippet of a diss track titled "Late to Da Party" via Twitter, in which he lip-syncs along to a clip saying "F*ck BET" repeatedly. Shortly after he posted the video, the rapper explained that his disappointment is deeper than not being nominated for an award this year. "This not over no bet award this is about the bigger problem of homophobia in the black community," Lil Nas X wrote in another tweet. "Y'all can sit and pretend all u want but imma risk it all for us."
In response to Lil Nas X's diss, BET released a statement acknowledging the rapper's accusations, reported by Billboard. "We love Lil Nas X. He was nominated for a best new artist BET Award in 2020, and we proudly showcased his extraordinary talent and creativity on the show twice. . . . No one cheered louder that night than BET. Unfortunately, this year, he was not nominated by BET's voting academy, which is comprised of an esteemed group of nearly 500 entertainment professionals in the fields of music, television, film, digital marketing, sports journalism, public relations, influencers, and creative arts."
The network added that "no one from BET serves as a member of the voting academy" and affirmed their commitment as "passionate advocates for the wonderful diversity that exists within our community." "We are committed to using all of our platforms to provide visibility and inclusion for all of the many intersections of the Black community," the statement concluded.
On June 26, just hours ahead of the BET Awards, Lil Nas X and members of his team spoke to Rolling Stone about the rapper's tense history with the network — including concerns surrounding his 2021 performance at the awards show. "My relationship with BET has been painful and strained for quite some time," the rapper said in a statement. "It didn't start with this year's nominations like most people might think. They did let me perform on their show last year, but only after [I gave] assurances that I was not a satanist or devil worshiper, and that my performance would be appropriate for their audience."
A spokesperson for BET denied Lil Nas X's claims about his performance noting that they're "simply untrue." "Since last year's performance, we have been in touch to work on other projects," they told Rolling Stone. "We are still excited about his previous performances and continue to wish him well. But today, we are focused on culture's biggest night and delivering history-making moments for fans worldwide."
Lil Nas X is not the only artist who's been snubbed by the network before. In previous years, artists such as Dreezy, Lil Uzi Vert, and Lil Baby have all commented about being left out of the BET Award nominations.
Previously, Lil Nas X has received many accolades for his music from the Grammys, MTV VMAs, and American Music Awards. But on June 7, when a fan tweeted at the rapper, "You got a whole grammy.. why are you acting like this," Lil Nas X replied, "this is my point exactly how can i get acknowledged by the most acclaimed award show in the world and then not even just 1 nomination from my own people? is that not crazy? am i really tripping."
Read all of Lil Nas X's previous tweets ahead.
FUCK BET! FUCK BET! 🤧 pic.twitter.com/bnG2UP7Hlo

— pussy (@LilNasX) June 7, 2022
this not over no bet award this is about the bigger problem of homophobia in the black community, y'all can sit and pretend all u want but imma risk it all for us.

— pussy (@LilNasX) June 7, 2022
this is my point exactly how can i get acknowledged by the most acclaimed award show in the world and then not even just 1 nomination from my own people? is that not crazy? am i really tripping https://t.co/aE5cCRVsFm

— pussy (@LilNasX) June 7, 2022