Lisa Marie Presley on Austin Butler's Elvis Performance
Lisa Marie Presley Praises Austin Butler in "Elvis": "His Performance Is Unprecedented"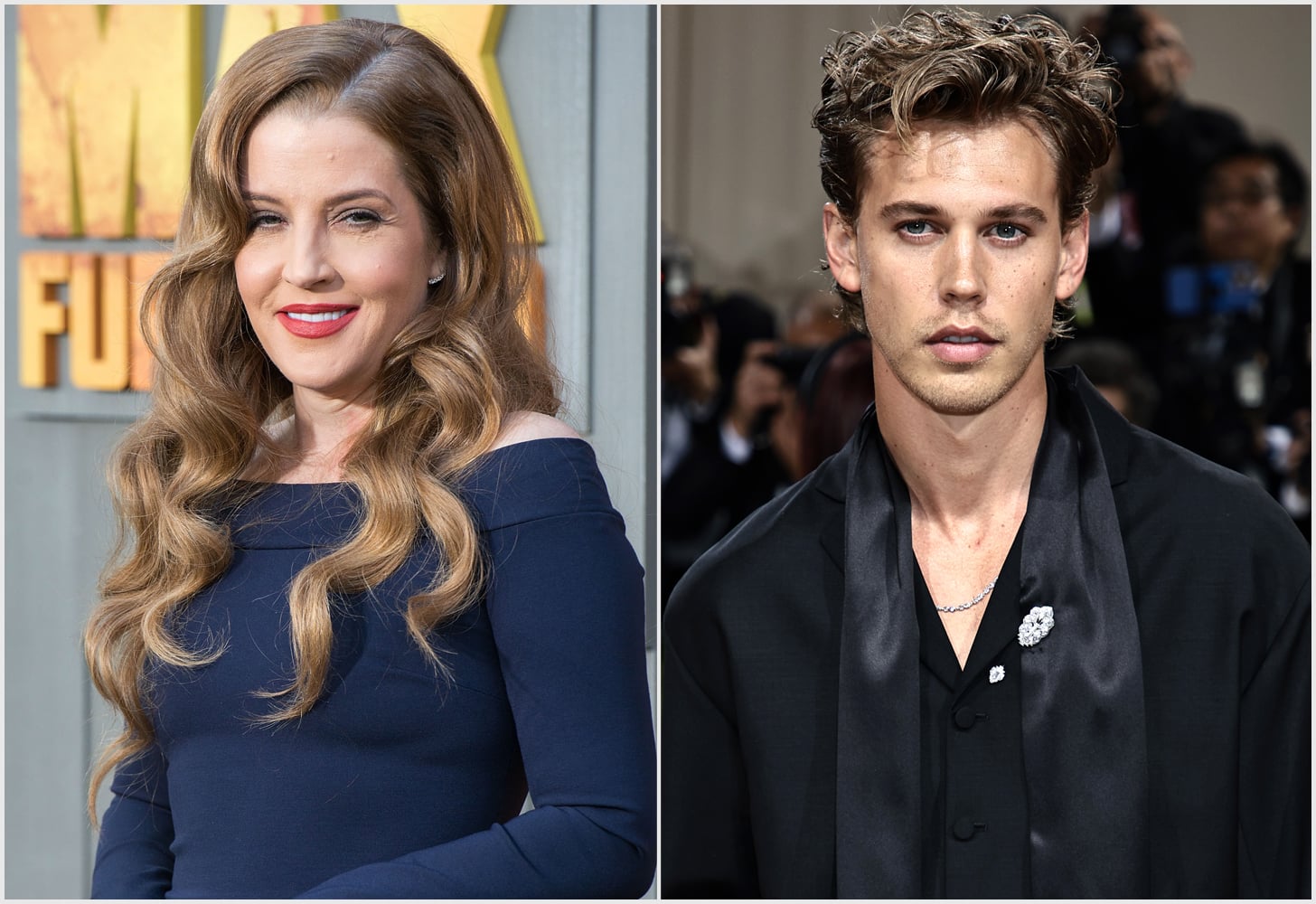 Austin Butler's performance in the forthcoming "Elvis" biopic is already getting an early bid for the 2023 Oscars race. On May 14, Lisa Marie Presley, daughter of the late rock 'n' roll icon and his ex-wife, Priscilla, raved on Twitter about Butler's portrayal of her father, which she notes is "nothing short of spectacular" (she viewed the movie twice).
"Austin Butler channeled and embodied my father's heart & soul beautifully," she tweeted, adding, "In my humble opinion, his performance is unprecedented and FINALLY done accurately and respectfully. (If he doesn't get an Oscar for this, I will eat my own foot, haha.)" She also praised director Baz Luhrmann's "pure love, care, and respect" and thanked him for "setting the record straight in such a deeply profound and artistic way."
Biopic flicks can often be hit or miss. But with cosigns from both Lisa Marie and Priscilla — who accompanied Butler to the 2022 Met Gala — "Elvis" sounds like a promising film that just might score an Oscar or two next year. The movie is set to hit theaters on June 24, and despite filming being over, Butler still seems very committed to his role.
Per several interviews since being cast as Presley, Butler's total transformation could be a result of method acting, although he has yet to comment on how exactly he embodied the singer in the movie. As heard in a Vogue interview with La La Anthony during this year's Met Gala, the actor has continued to use the same deep Southern accent from "Elvis" in real life.
The accent evidence and stamps of approval can only mean that "Elvis" will be one of the most talked-about films this year.