Lovecraft Country: What Is the Speech in Episode 8?
The Empowering Speech in Lovecraft Country's Most Recent Episode Is Actually Pretty Significant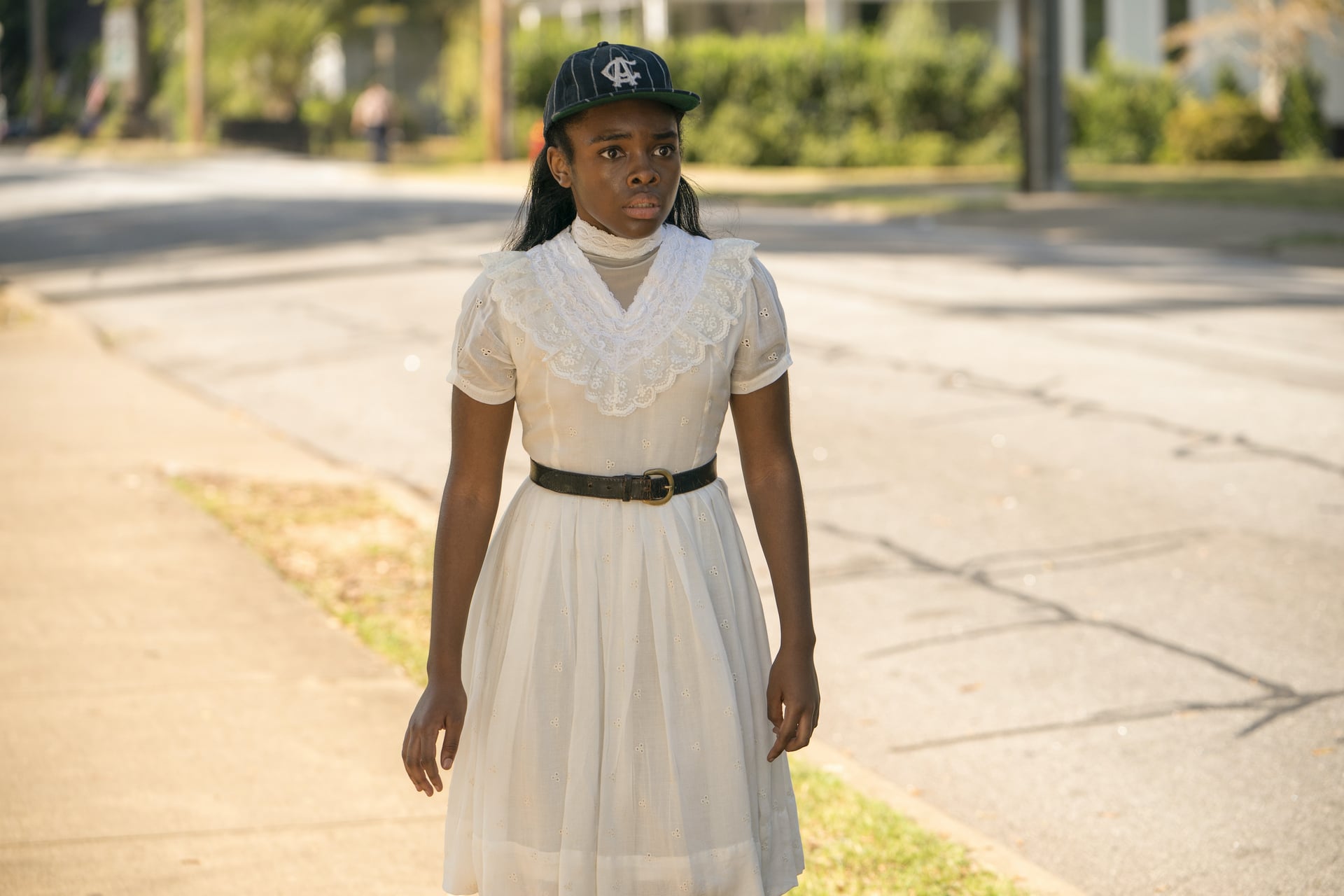 Image Source: HBO
In Lovecraft Country episode eight, "Jig-a-Bobo," Diana Freeman's finest moment is backed by the empowering words of activist Naomi Wadler. Still trying to process the death of Emmett Till, who in the series is her best friend, Bobo, Diana has a run-in with Captain Lancaster, who places a curse on her. Because of the curse, she's stalked by demonic versions of Topsy from Uncle Tom's Cabin that only she can see.
Diana spends most of the episode worried that they're going to kill her, but rather than give into Lancaster's demands, she spits in his face and decides she can get rid of them herself. It's at this moment of bravery that Wadler's words, which were originally advocating against gun violence, are heard loud and clear. "For far too long, these Black girls and women have been just numbers. I am here to say never again for those girls too. I am here to say everyone should value those girls too." You can watch Wadler's full speech below.