Mark-Paul Gosselaar's Saved by the Bell Reboot Set Photo
Time Out! Mark-Paul Gosselaar's Zack Morris Transformation Is Underway
Attention, Saved by the Bell fans: Zack is back — blond hair and all. Actor Mark-Paul Gosselaar took to social media this week to share a glimpse of his transformation for the upcoming Saved by the Bell reboot, which will air on NBC's streaming service, Peacock.
In Mark-Paul's photo, he's seated in a makeup chair beside a woman with light hair. "One of these blondes is going [to] be Zack Morris," he joked in the caption. I assume (and, um, hope) that the hair he's rocking will be cut shorter, but in the meantime, this photo made me insanely giddy. There may or may not have been a time in my life when I had a cut-out photo of Zack Morris tucked inside a box on my dresser, because '90s.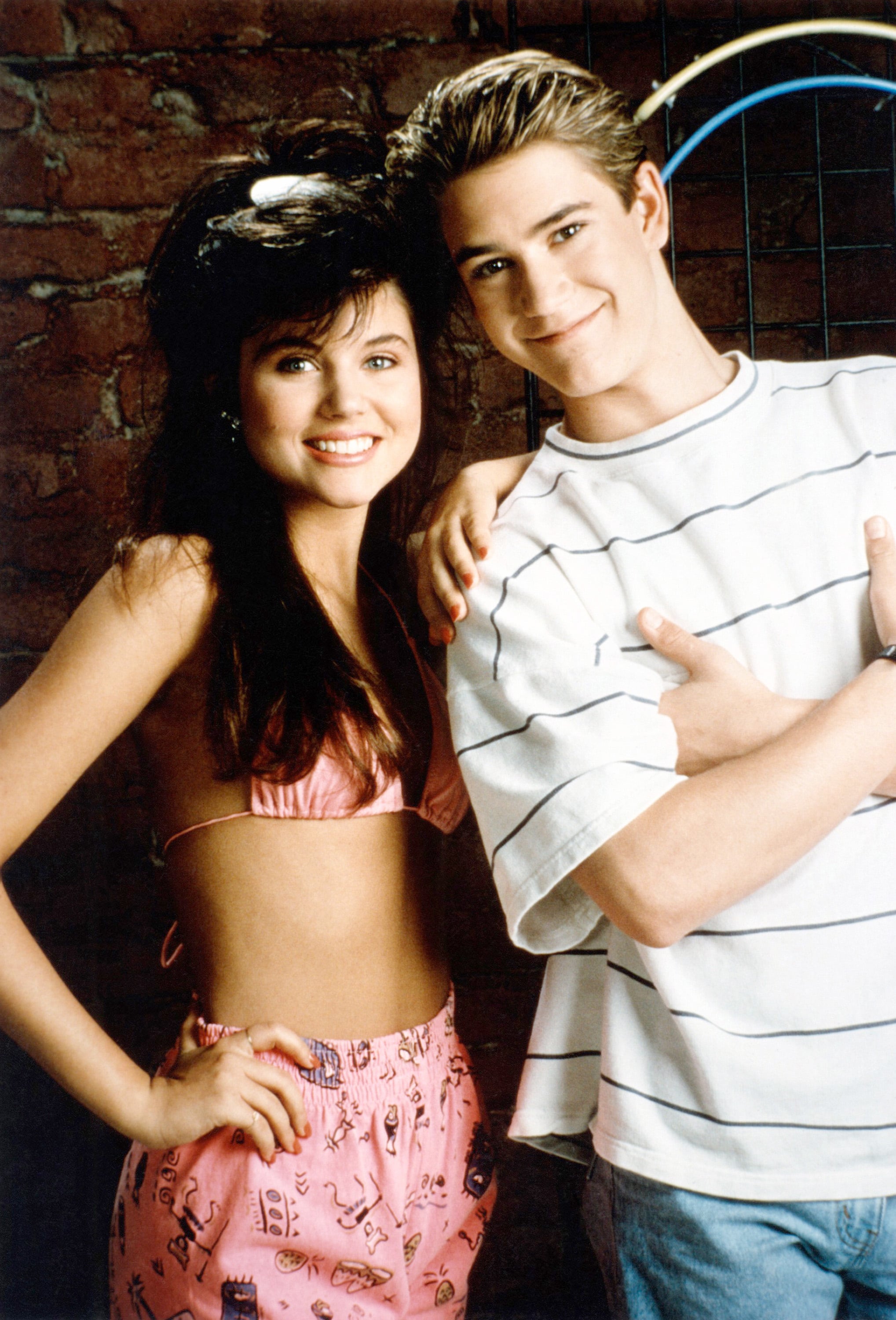 The new Saved by the Bell series is set to follow California Gov. Zack Morris (OMG), who's under fire for closing too many low-income high schools. He suggests affected students be sent to the highest-performing schools in the state, including — naturally — Bayside High. Gosselaar's former costars Mario Lopez, Tiffani Thiessen, and Elizabeth Berkley are set to return for the series, while several fresh faces will join the original cast as students at Bayside. Check out all the actors appearing in the Saved by the Bell reboot, then get so excited!