Minka Kelly Talks Playing Samantha on Euphoria
Minka Kelly Was Only Supposed to Be in One "Euphoria" Episode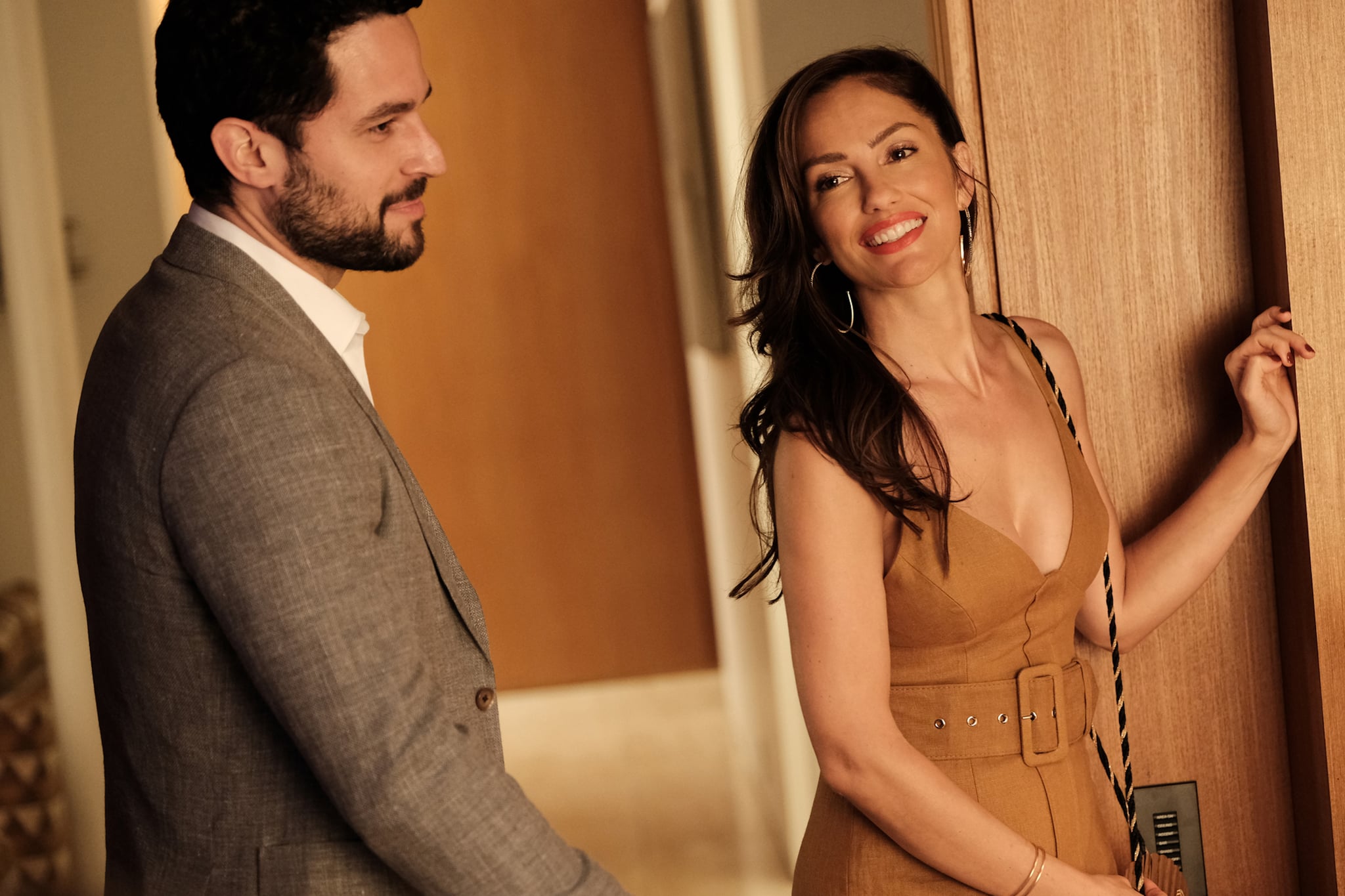 Viewers finally got more insight into Samantha (Minka Kelly) and her backstory in the latest episode of "Euphoria." Throughout the entire second season, Maddy (Alexa Demie) has been babysitting Samantha's son, but we really didn't know much about her — other than the fact that she's rich and has a fabulous closet — until now.
In episode six of season two, "A Thousand Little Trees of Blood," Samantha serves as sort of a mentor to Maddy as Maddy opens up to her about her problems with Nate (Jacob Elordi) and Cassie (Sydney Sweeney). While speaking with Vanity Fair, Kelly noted that the scene was a relatable moment for her as she "deeply identifies" with Maddy. "I used to have a little bit of an attitude," Kelly told the publication. "I did my makeup like that in high school. I've also been in my share of toxic relationships."
Kelly also explained that Samantha is supposed to be "the older, wiser version" of Maddy. "I love the idea of making sure that she didn't have this misunderstanding that in order to have a healthy, functioning relationship as an adult, it means you have to live a perfect life," Kelly explained. "You're not defined by your teenage years in high school. This is the time you're supposed to mess up. This is all just a period of discovery."
Kelly was originally only supposed to be in one episode of "Euphoria." However, creator Sam Levinson ended up stretching out her part after seeing her chemistry with Demie. In addition to adding more scenes, Levinson also ended up rewriting things in the script on the fly. "That can be frustrating and can throw some people off, but I actually trust and feel safe with a director who's not afraid to change his mind," Kelly told the publication. "At the end of the day, the goal is what ends up onscreen. We're all here to facilitate his vision."
With only two episodes left of season two, only time will tell what else Levinson has in store for us.