Watch This Miranda Priestly Face Mask PSA on TikTok
Let TikTok's Miranda Priestly Stress the Importance of Wearing a Mask: "That's All"
Masks during a pandemic? Groundbreaking Unquestionably necessary. Mary-Alice Farina, aka itsmemaf, on TikTok has absolutely nailed celebrity impressions (from Jennifer Lawrence interviews to how Carrie Bradshaw would blog about life amid the coronavirus), and her latest is a spot-on imitation of Miranda Priestly . . . a fictional 2020 version, of course. It's actually hard to believe that the person behind the piercing eyes and identical hand movements is, in fact, not Meryl Streep, but it's the perfect representation of how The Devil Wears Prada star would address anyone not wearing a mask or staying home to prevent the spread of COVID-19.
"You're not wearing a mask or staying home? You don't understand science? No, no. Wasn't a question. That's all," she says in the video. There's no denying that Miranda would be the type of boss who delivers snarky comments over Zoom meetings, but the reality is, masks are necessary. On July 14, the director of the Centers For Disease Control and Prevention (CDC) urged the continued use of face masks nationwide, saying that if everyone across the country wore masks, practiced physical distancing, and followed hand-washing guidelines, it could "bring this epidemic under control" within four to eight weeks.
Watch the parody video above, because a lumpy blue sweater is one thing, but if it matched a protective mask, we have a feeling Miranda would approve. That's all.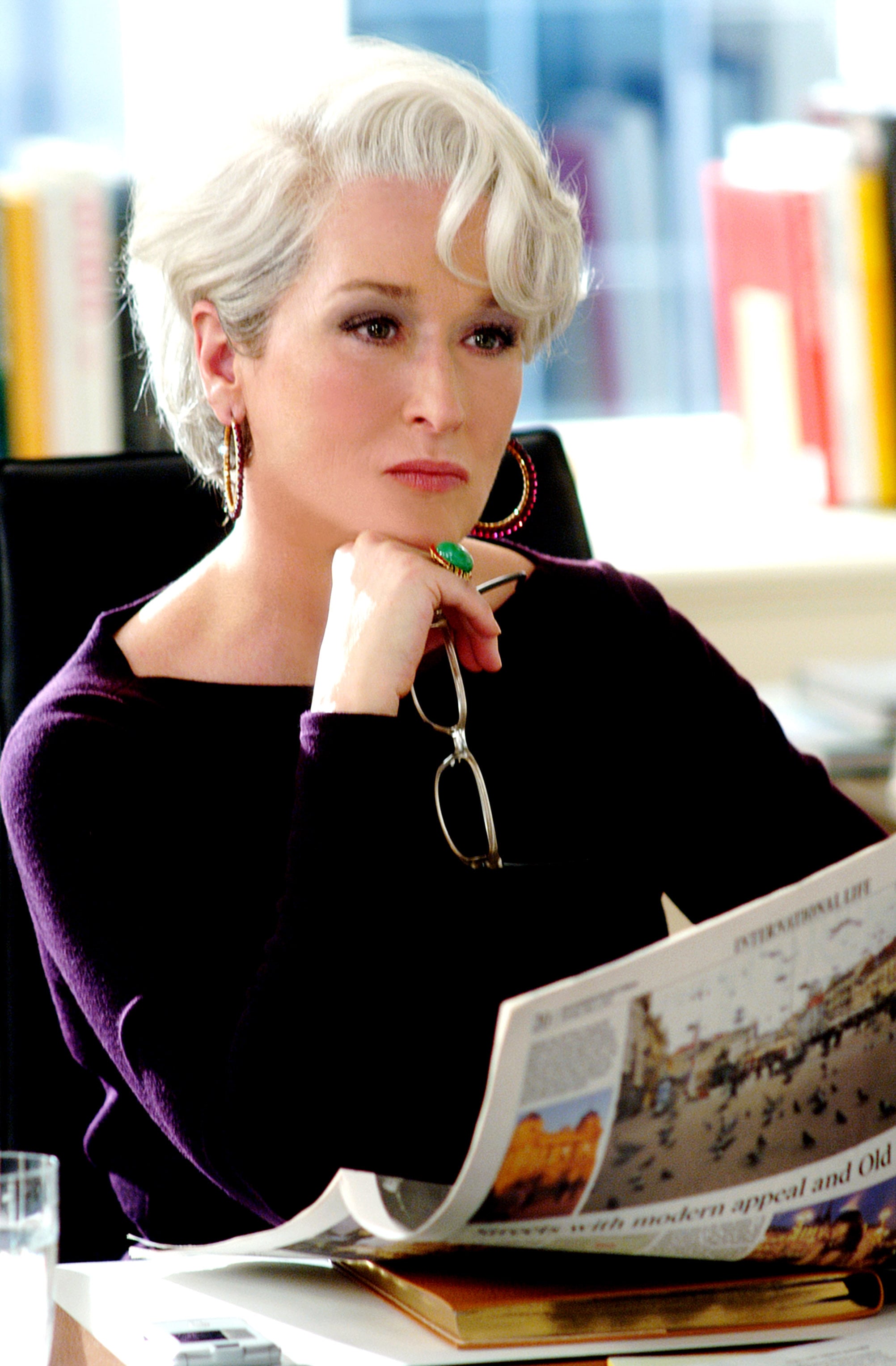 Image Source: Everett Collection