Missy Elliott Opens Up About Her New Music: "There's No One Like Missy — No One"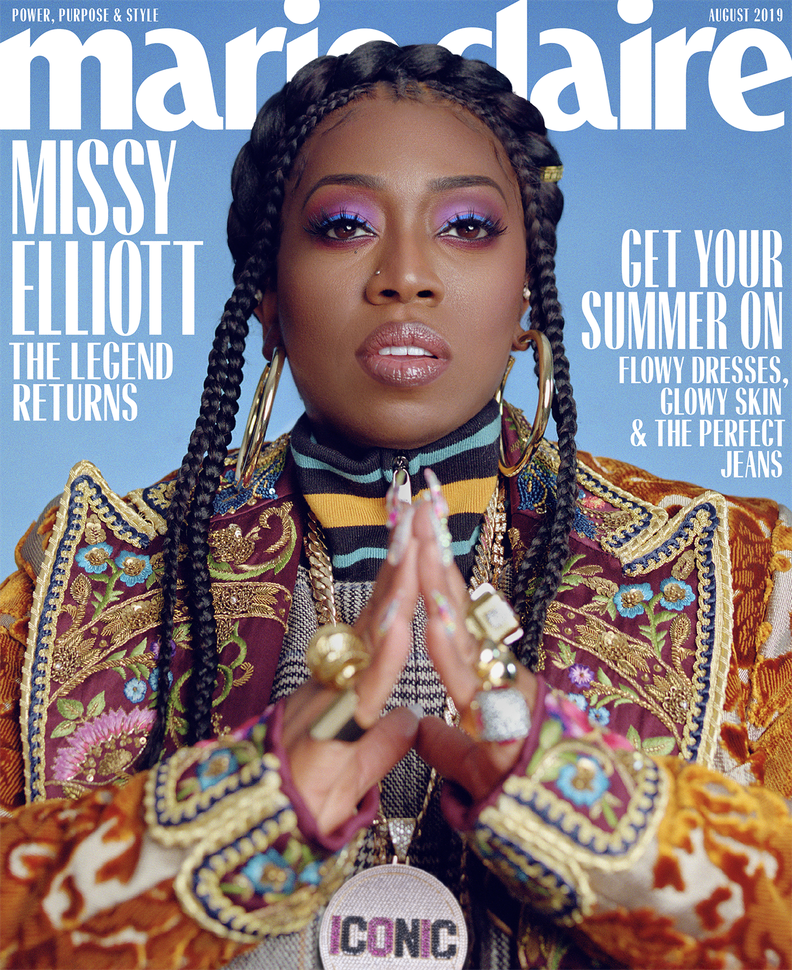 Marie Claire | Micaiah Carter
Marie Claire | Micaiah Carter
Missy Elliott dominated the charts from the late 1990s all through the early 2000s, but in a new interview with Marie Claire, the powerhouse rapper reveals she's nowhere near finished. As the latest star to grace the cover of the magazine for its August 2019 issue, Elliott opens up about her unique legacy and the new music fans can expect to hear from her on her highly anticipated seventh studio album, which has yet to be announced. Her outfits are iconic and her words about her journey are incredibly moving. Check out Elliott's standout quotes from her interview with Marie Claire ahead, and pick up the August issue when it hits newsstands on July 23.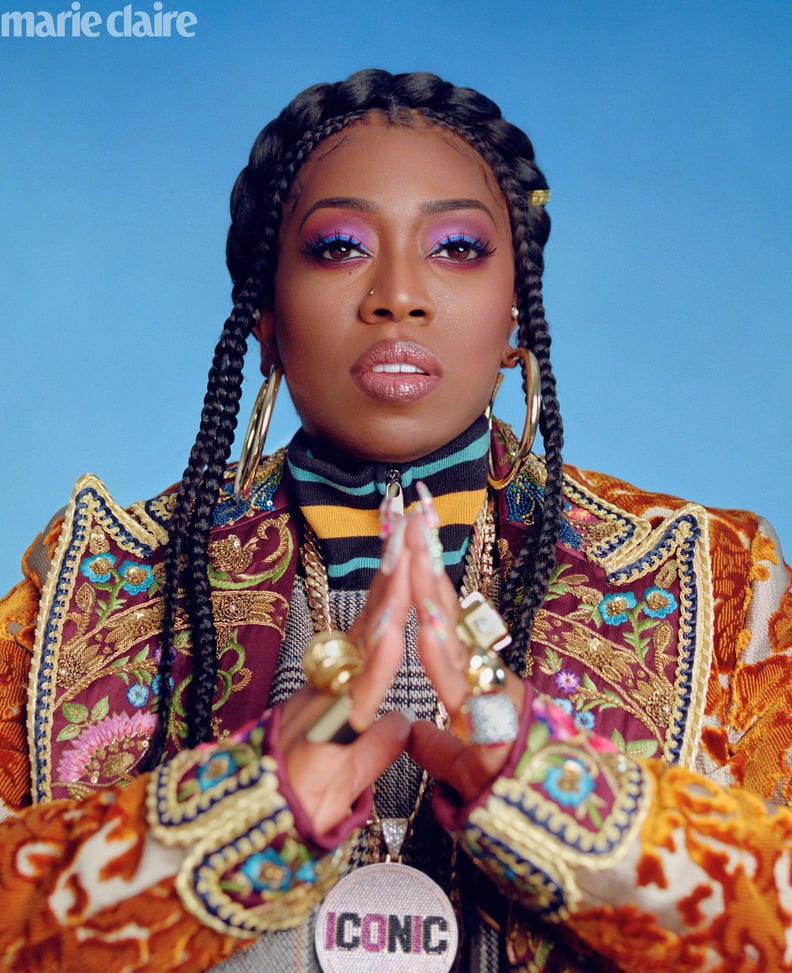 On breaking barriers for women of color: "I am a champion for my brown, dark women. I want them to be seen because we are beautiful. If we knew how special we were, we would be unstoppable."
On gender equality in the music industry: "We need more women out there, singing, and just for being. Just for balance. Just a great balance."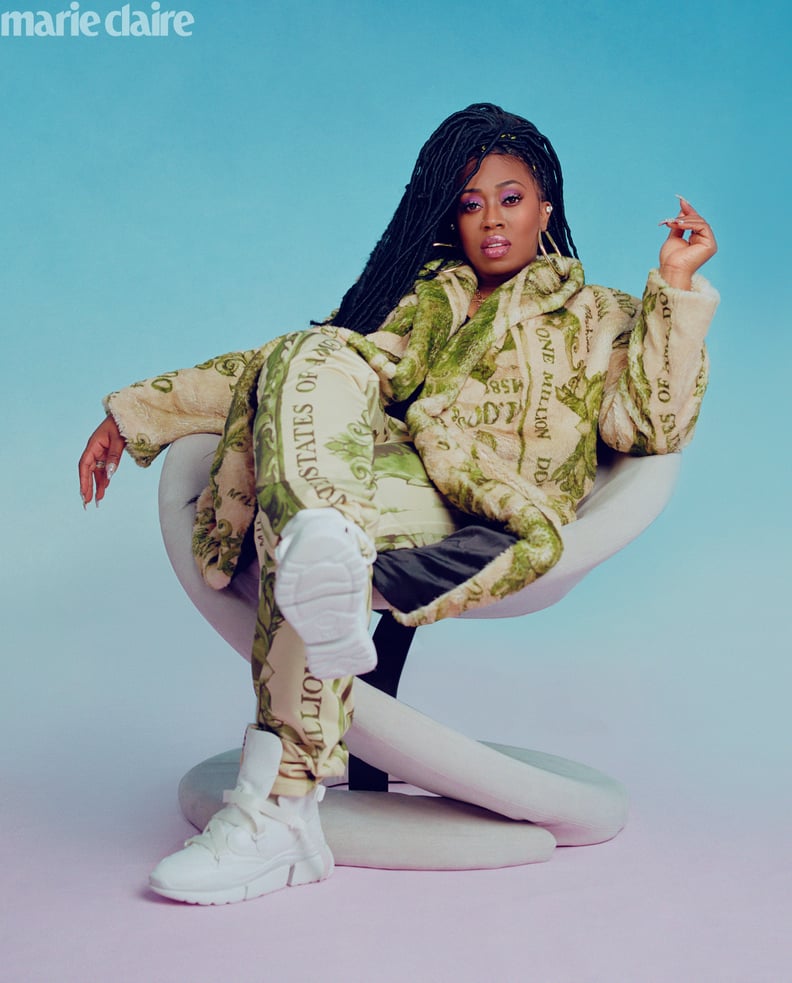 On creating her own sound: "When we were up in Rochester, [Virginia,] we didn't listen to the radio, we didn't watch videos, so we didn't hear nor see. We created a sound that we didn't even know we were creating. It's just that we didn't know what was hot, so we just was creating music. I wish I could get back to that space of not seeing or hearing, because when you see and hear, you start to concentrate, and then you are afraid to try something new because it don't sound like anything else."
On what she wants people to think about her new music: "There's no one like Missy — no one."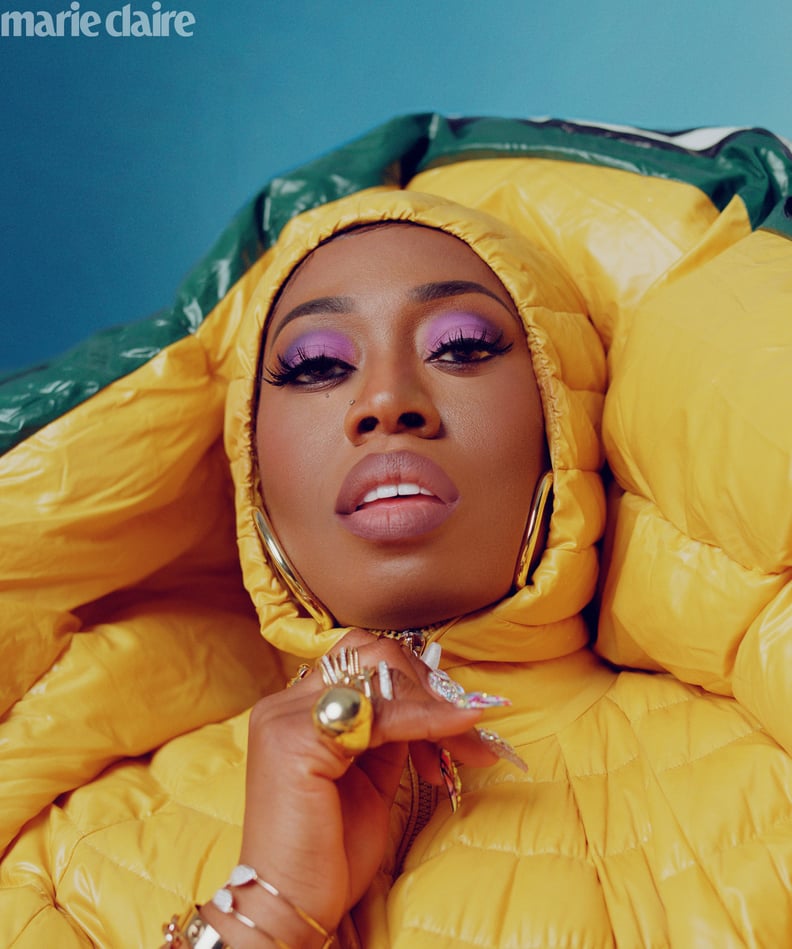 On making things happen: "It's funny because I was just telling somebody that everything I spoke, I've done. And that's how powerful the tongue is . . . I used to sit in the house and act like I was having conversations with Janet and Michael and Madonna and whoever. I then would go and say my thank yous for award shows that I hadn't made it to yet. I had speeches, and I would be in the mirror thanking my mama."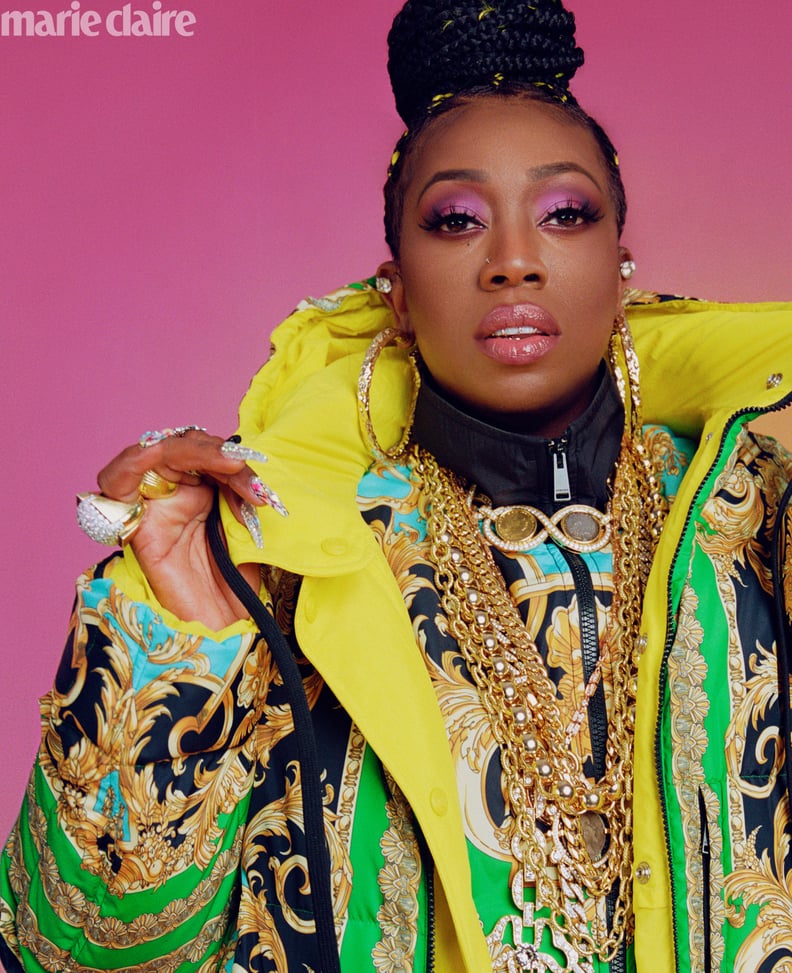 On her success: "I was just going, going, going. It wasn't resonating what was happening. After I did the Super Bowl [in 2015], my friends called me and they are like, 'So, what you about to do?' I'm here mopping my floor, and I got to wash the dogs. And they are like, 'What? You just finished doing the Super Bowl.' And the same thing happened . . . I was in the car with Michelle Obama [for Carpool Karaoke in 2016], and they called me like, 'Girl, we got to celebrate; that's huge!' And I'm like, 'I'm watching a movie on Netflix.' Now that I've had a chance to slow down, I look back at stuff, and I look back at my 'She's a B*tch' video [1999], and at the time I didn't even think about it. But I look at it now and I'm like, 'This is still so many years ahead.'"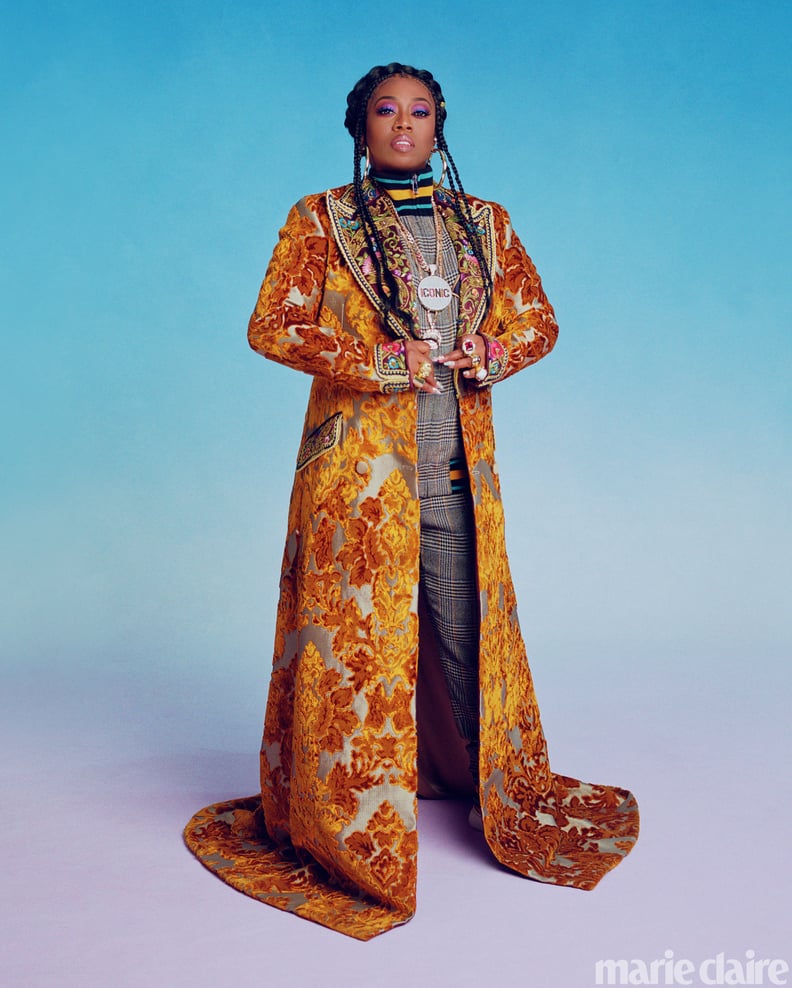 On her advice for someone starting out in their music career: "I do want to make the generation behind feel like, don't be afraid, because we are in a time where so many people can be artists. Now you can just post up, and if it gets to the right person, then it's just viral. I want to be able to encourage those who don't go viral . . . a lot of people out there that have 452 or 100 followers may be talented. I want them to not feel like they have to do what everybody else is doing to gain that attention. Just be you. It's going to catch hold somewhere."