What Were the Most Emmys Won by a Show in a Single Year?
Did Schitt's Creek Just Earn the Most Emmys Ever Won in a Single Year? Not Quite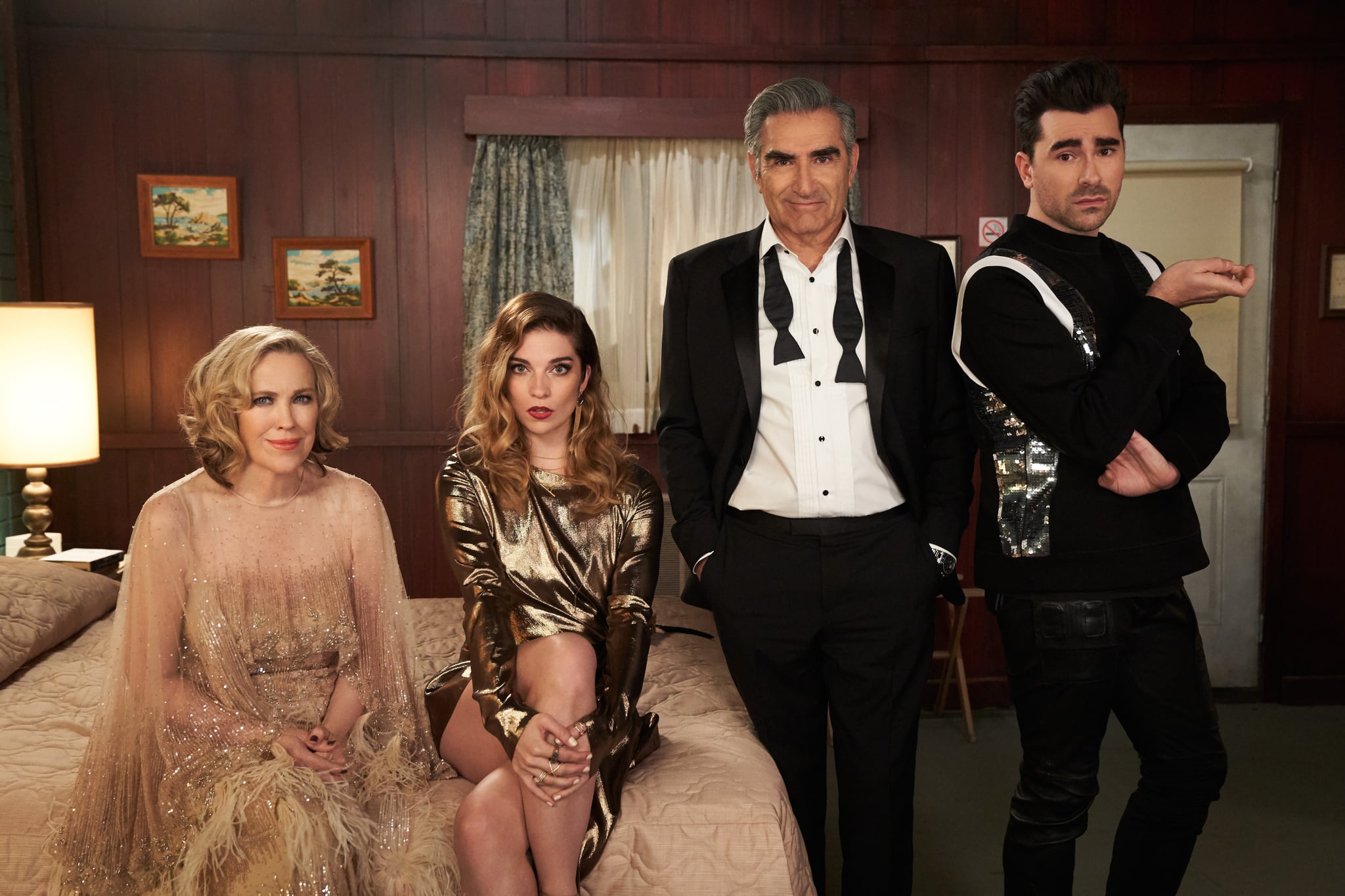 The Emmys were something of a coronation farewell at a distance for Schitt's Creek on Sunday night, with the beloved comedy sweeping the comedy categories for its final season. Did it win the most Emmys in a single year in history? Not quite, but the show did break an impressive record and make history in multiple ways.
With its nine Emmy wins on Sunday night, Schitt's Creek became the first show in Emmys history to sweep all seven major awards in a single genre: best series, best actor and actress, best supporting actor and actress, best directing, and best writing. No show in history has ever achieved that full sweep in a single season before! Adding these seven to the two awards from the Creative Arts Emmys (for contemporary costumes and for casting) brought the total to nine, breaking the record for most Emmy wins by a comedy series in a single season. In comparison, the last two best comedy winners at the Emmys have still dominated their respective ceremonies, but haven't quite hit the same record. In 2018, The Marvelous Mrs. Maisel won five awards, while in 2019, Fleabag snagged six.
Although it's breaking comedy records, Schitt's Creek still didn't break the all-time record for most wins by any series in a single year. That honor goes to Game of Thrones, which won a whopping twelve awards three times: in 2015, 2016, and 2019. It did, however, break the record for most wins for a comedy series in its final season, previously held by Frasier back in 2004 (the sitcom won six awards for its last season). On top of that, it's the first series ever to bring home all four acting awards in a single season — comedy or drama! It's an impressive farewell for a show that was overlooked through most of its run — nothing to "ew" at here!