11 Movies Like The Trial of the Chicago 7 That'll Have You Saying, "Order in the Court!"
Aaron Sorkin's The Trial of the Chicago 7 is full of brilliant performances from the entire ensemble — although, Jeremy Strong and Sacha Baron Cohen are standouts as Jerry Rubin and Abbie Hoffman, respectively. While watching the film, you're easily swept up in the group's struggles as they wait to see the outcome of a trial that's nothing more than political pettiness. Before you know it, the movie's over and you're left with a feeling of wanting to go out and do something or, at the very least, wanting to get swept up in another dramatized legal battle. If you're the latter, we've created the following list, which includes some of cinema's best legal dramas and courtroom comedies, to help you prep for a marathon of monumental proportions.
01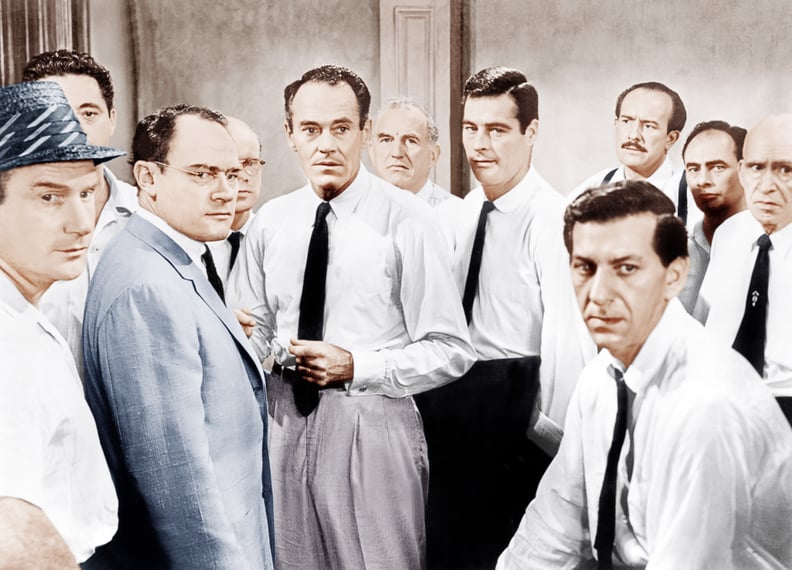 12 Angry Men (1957)
When you think courtroom drama, chances are 12 Angry Men comes to mind. Spoofed and adapted numerous times over the years, the film shows what happens when a jury is sequestered. After the closing arguments in a murder trial, 12 jurors must deliberate the fate of an inner-city teen. With one juror continuously holding out, soon personal issues and biases threaten to derail the entire process.
02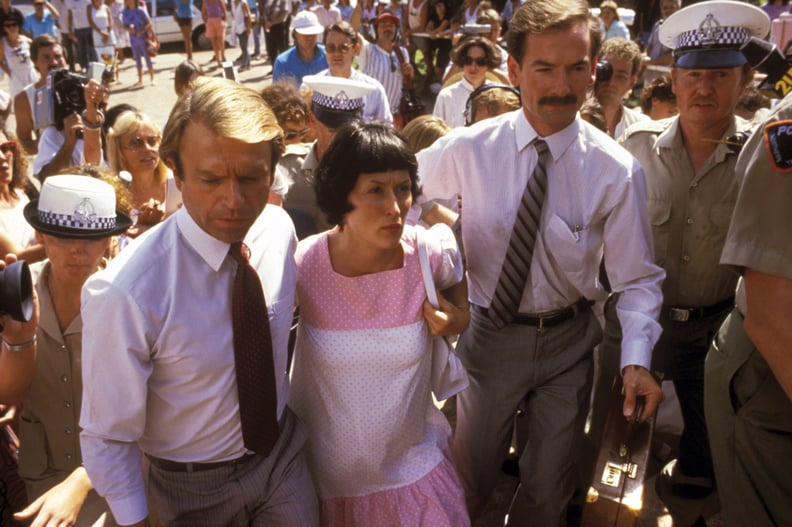 A Cry in the Dark (1988)
If you've ever heard someone say in a terrible Australian accent "a dingo ate my baby," they're probably referring to the real-life case covered in A Cry in the Dark. Based on the case of Michael and Lindy Chamberlain, the film follows what happens when the couple are accused of murdering their daughter, Azaria. Initially, evidence is on their side, but then, things take a turn when people start questioning whether the couple are actually telling the truth.
03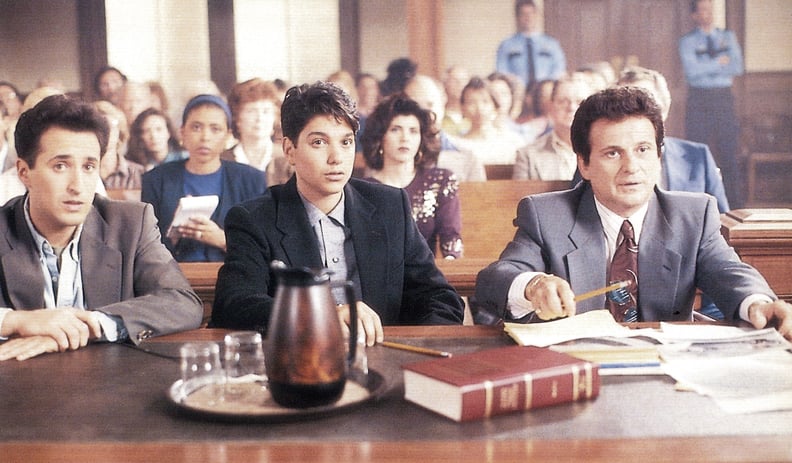 My Cousin Vinny (1992)
My Cousin Vinny is the only comedy on this list. New York lawyer Vinny has never had a case, but it's up to him to represent his wrongfully convicted cousin in a murder trial. Hijinks ensue as the less-than-experienced Vinny tries his best to find the evidence needed to make sure his innocent cousin goes free.
04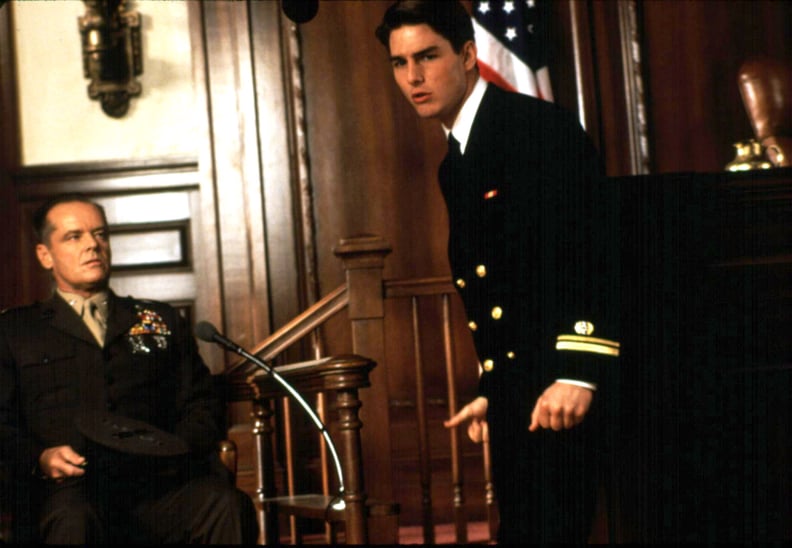 A Few Good Men (1992)
Adapted by Aaron Sorkin from his 1998 play of the same name, A Few Good Men stars Tom Cruise and Jack Nicholson doing some of the best work of their careers. Lt. Daniel Kaffee is a military lawyer tasked with defending two US Marines accused of killing a fellow Marine. While Daniel is known for plea bargains, a fellow officer convinces him there's something bigger at work. He then takes a risk by asking the commanding officer to take the stand and tell him the truth.
05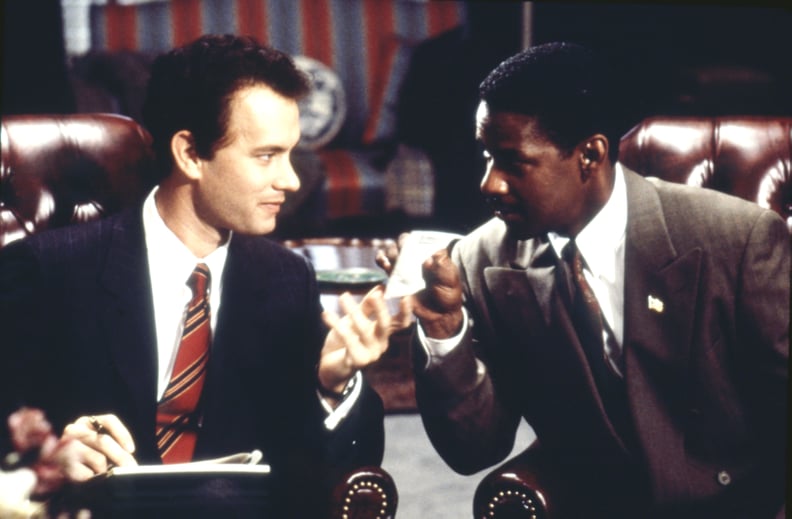 Philadelphia (1993)
Tom Hanks and Denzel Washington are great in everything they do, but their dynamic in Philadelphia will bring you to tears. Hanks's character, Andrew Beckett, has been hiding his sexuality and HIV status from his law firm because he's worried it will cost him his job. When his secret is exposed, thanks to a colleague recognizing the illness manifesting itself in lesions on his skin, he's fired. This forces him to take his former employers to court for discrimination and call on a former rival to represent him, since he is the only one willing to help.
06
Primal Fear (1996)
Based on William Diehl's 1993 novel of the same name, Primal Fear has a twist ending you won't see coming. Defense attorney Martin Vail typically chooses his cases based on potential earnings in status or money, rather than the greater good. His latest case sees him representing an altar boy accused of murdering the archbishop of Chicago and brings him face to face with an ex-lover. As the case progresses, Martin uncovers the secrets of the church and realizes his case is about to take a much darker turn than expected.
07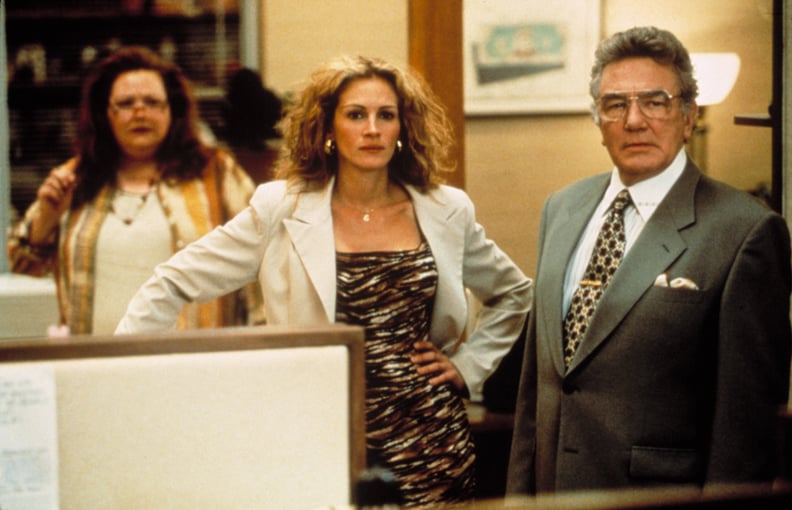 Erin Brockovich (2000)
Julia Roberts's portrayal of the titular real-life legal clerk Erin Brockovich earned her both a BAFTA and an Oscar. After getting in an accident, which wasn't her fault, Erin asks her lawyer to hire her at his law firm. While working, she stumbles across medical records placed within some real estate files and begins to investigate. Soon, she realizes there's a cover-up involving contaminated water causing illnesses in a local community, and she makes it her mission to take down the company behind it.
08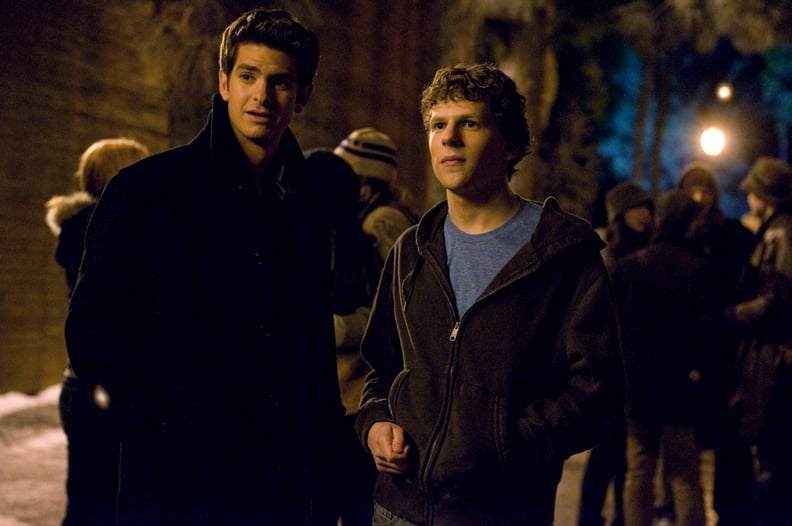 The Social Network (2010)
Probably the closest in feel to The Trial of the Chicago 7, The Social Network is another one of Aaron Sorkin's masterpieces. Essentially the story of Facebook, the film follows Mark Zuckerberg as he creates the concept that eventually makes him a billionaire at the cost of one of his best friends. Mark eventually finds himself at the center of two lawsuits, one involving his former best friend and the other involving the Winklevoss twins, who believe he stole their Facebook idea.
09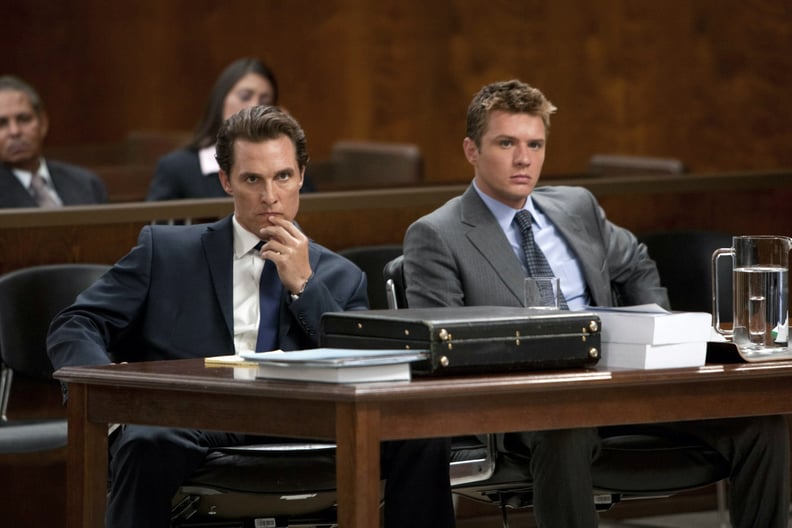 The Lincoln Lawyer (2011)
Matthew McConaughey proves he really can be anything as charismatic defense attorney Mick Haller. Mick spends most of his time taking on small-time cases out of his Lincoln Continental sedan when he gets the opportunity of a lifetime. At first, he thinks representing a Beverly Hills playboy accused of attempted murder is an open-and-shut case, but it soon turns into something far more sinister.
10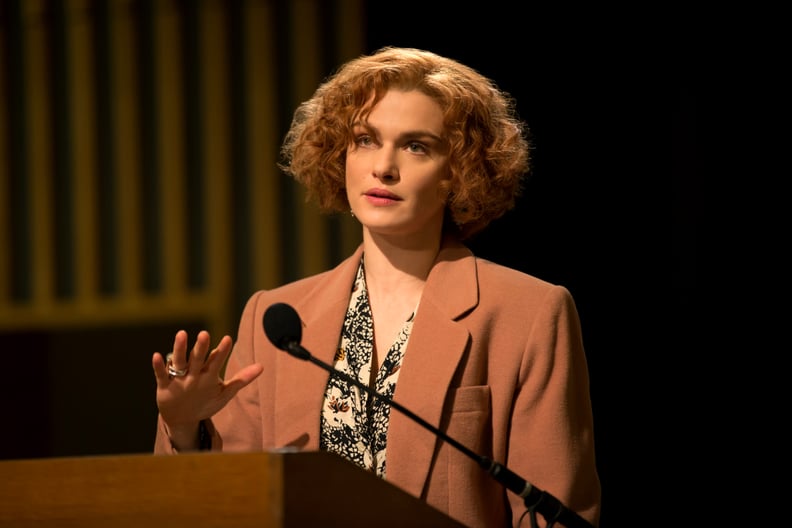 Denial (2016)
A dramatization of the Irving v. Penguin Books Ltd case, Denial sees Rachel Weisz as Holocaust scholar Deborah Lipstadt. Deborah and Penguin Books publish Denying the Holocaust, in which she names David Irving as a Holocaust denier. Two years later, David sues her for libel, and the resulting case forces Deborah and her legal team to prove that the Holocaust did happen.
11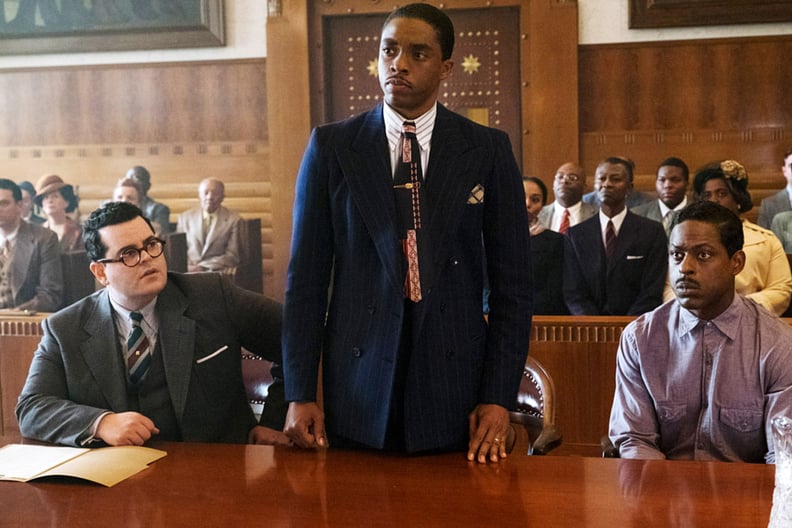 Marshall (2017)
Chadwick Boseman absolutely embodies a young Thurgood Marshall in 2017's Marshall. The biographical film focuses on one of the first cases of the Supreme Court Justice's career, State of Connecticut v. Joseph Spell. Thurgood travels to Connecticut when a wealthy white socialite accuses her Black chauffeur of sexual assault and attempted murder. He then teams up with a local Jewish lawyer, and the pair have to build a defense while dealing with racist and anti-Semitic views from those around them.