This Ned's Declassified Cast Reunion Just Took Me Straight Back to 2005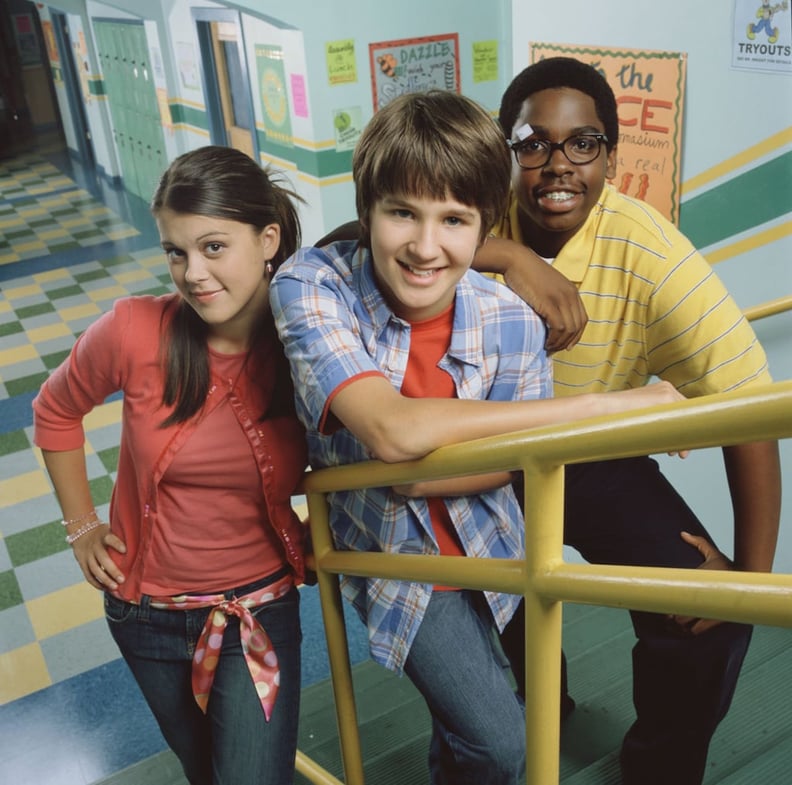 Nickelodeon
Remember Ned's Declassified School Survival Guide? Y'know, that Nickelodeon sitcom you may have watched after school back in the mid-2000s before begrudgingly starting your homework? Well, a few of the cast members just reunited on TikTok, and seeing them all grown up outside of James K. Polk Middle School is making me want to start filling out my AARP application.
Devon Werkheiser, who plays the lead role of Ned Bigby on the show, recently teamed up with Lindsey Shaw (Jennifer "Moze" Mosely) and Daniel Curtis Lee (Simon "Cookie" Nelson-Cook) to crank out some highly nostalgic TikTok content together. Instead of sharing their tips for making it through middle school in one piece like they used to back in the day, they doled out some life advice for adults who grew up watching them on screen — well, sort of. In a series of videos, Werkheiser called up both Shaw and Lee to see if they had any pointers to contribute to a modern-day survival guide of sorts, and spoiler alert: they all have "no idea" what they're doing anymore. Frankly, the revelation is quite comforting!
This is hardly the first time Werkheiser has tapped into his Ned Bigby character for TikTok fans — in fact, many of his videos on the platform pertain to the series, which aired from 2004 to 2007. So, which former castmate will he call up next? Perhaps Rob Pinkston (Coconut Head)? Or Christian Serratos (Suzie Crabgrass)? While we wait to see, read ahead to watch Ned reunite with Moze and Cookie, and prepare to feel ancient.
Devon Werkheiser and Lindsey Shaw Reunite Via TikTok
Devon Werkheiser and Daniel Curtis Lee Reunite Via TikTok
Watch More of Devon Werkheiser's Nostalgic TikTok Content