Patrick Mahomes Starring in Netflix Football Docuseries
Patrick Mahomes to Star in Netflix Docuseries "Quarterback"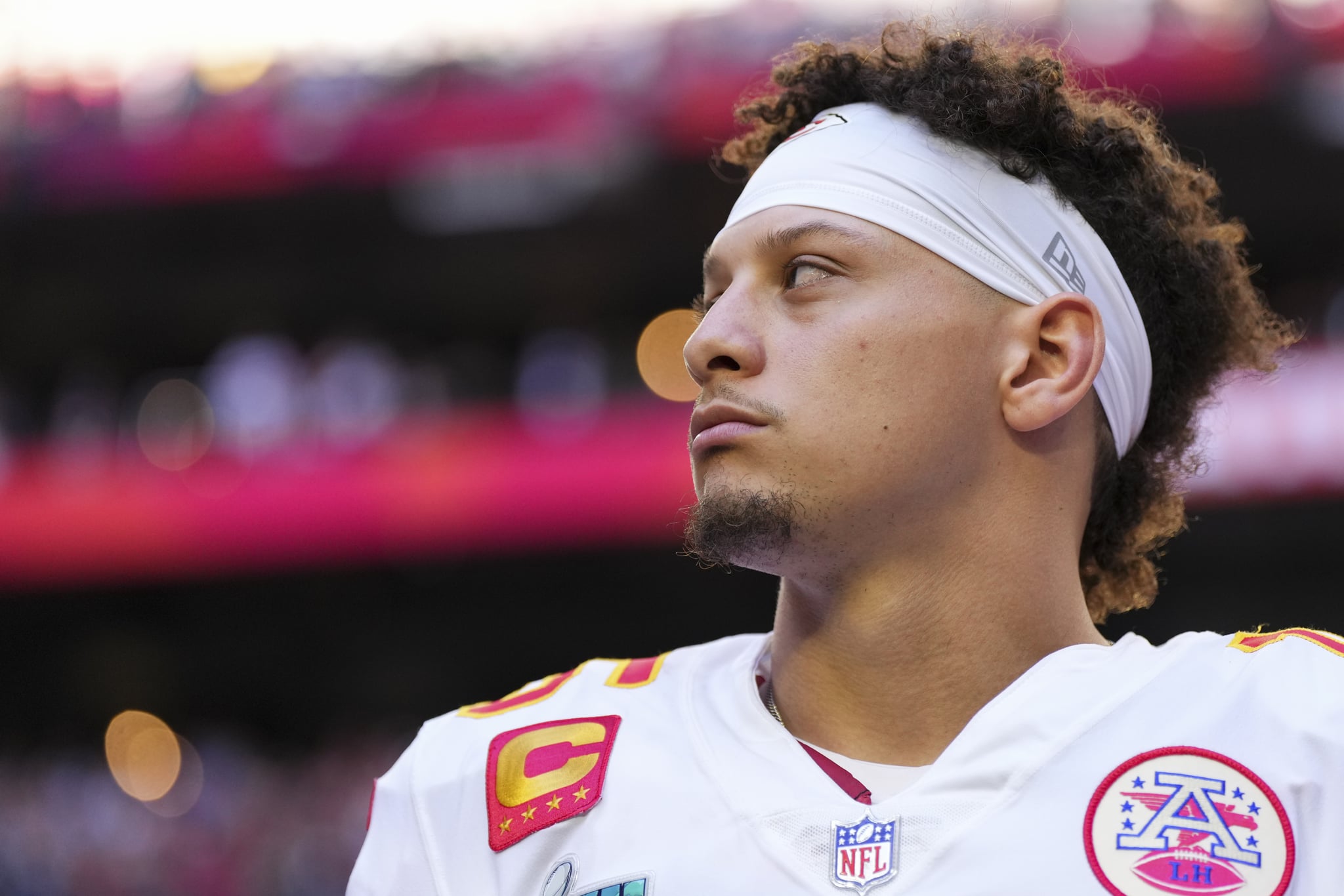 Patrick Mahomes, Kirk Cousins, and Marcus Mariota are gearing up to give football fans a glimpse at what it really takes to play and win in the NFL. Netflix announced it plans for a new docuseries called "Quarterback" on Feb. 22, and the series will include tons of behind-the-scenes excerpts of the three football stars' lives, including windows into their homes, families, and footage from the games themselves.
Mahomes, in particular, had a lot of significant events happen in his life while filming the docuseries. In addition to welcoming his second child in November 2022, he brought his team to victory at the 2023 Super Bowl on Feb. 12 — and it turns out he had a mic attached to him nearly every step of the way.
"For the first time ever, the NFL allowed quarterbacks to be mic'd up for every single game of a season," the official synopsis reads. "The upcoming show will feature behind-the-scenes access to some of the biggest moments of the season, as Mahomes set an NFL record for total offense on his way to winning the league and Super Bowl MVP awards; Cousins engineered the greatest comeback in NFL history and led the Minnesota Vikings to an NFC North Division title; and Mariota took over as the starting quarterback in his first season with the Atlanta Falcons."
Mahomes himself has shared his enthusiasm about the project. "I'm excited for fans to get an exclusive, behind-the-scenes look at an unforgettable season for the entire Chiefs organization and for my family," he said. "From welcoming home a new baby in the middle of the season to welcoming the Lombardi trophy back to Kansas City, our crew was there for it all. This new Netflix series will show the time, preparation and balance that it takes to be an NFL quarterback and perform on the biggest stage." Mahomes's newly formed production company, 2PM Productions, is producing the project alongside the NFL and Peyton Manning's production company, Omaha Productions.
Ahead, check out what we know about "Quarterback" so far.
"Quarterback" Cast
"Quarterback" will follow NFL players Mahomes, Cousins, and Mariota throughout the 2022 football season. It will also feature some of the players' teammates and families.
"Quarterback" Release Date
"Quarterback" premieres on Netflix this summer.