A New Behind-the-Scenes "Wednesday" Clip Offers an Inside Look at the Spooky Nevermore School
Netflix's new Addams Family series, "Wednesday," starring Jenna Ortega, is almost here. On Oct. 8, Netflix unveiled the official trailer for the show at New York Comic Con (NYCC), where POPSUGAR was on hand, and it featured first glimpses at Fred Armisen as Uncle Fester and a much-anticipated first look at former Wednesday Addams star Christina Ricci in her brand-new, hush-hush role.
Earlier this year, Ricci revealed to Variety that it's been a pleasure to watch Ortega step into her '90s role on the set of "Wednesday." "Jenna is incredible," Ricci said. "I saw some of the wardrobe photos before I went [to set] so I knew [what she looked like in character] and I was like, it's such a great modern take on Wednesday. It's so true tonally to the heart and soul of [the original], but then it's incredibly modern and it's great."
Although she's no longer playing Wednesday, Ricci will appear in Netflix's upcoming series. "It's super fun," the "Yellowjackets" star told Variety of stepping back into the gothic world of the Addams Family. "I loved working with Tim [Burton]. I worked with [Gwendoline] Christie, it was amazing."
In a video Netflix released on Oct. 19, director Tim Burton opened up about his relationship to the "Wednesday" series. "The Addams Family is very symbolic of how I feel about families," he said. "I mean, I think all families are strange. I particularly love Wednesday because she shares my worldview on things, and that was fun to explore." Ortega also reflected on Burton in the clip, saying she's a longtime fan. "I used to have consistent dreams about 'Beetlejuice' when I was younger," she said, adding that Burton was definitely perfect for the job. "Goth comes to him very naturally."
Ortega previously opened up about collaborating with Burton in a January interview with The Hollywood Reporter. "It's been quite an insane experience," she told the outlet. "I've been lucky enough to get the opportunity to work with an iconic director who just so happens to be one of the sweetest directors I've worked with, and also the most detail-oriented. To step into the shoes of somebody who's a bit more eccentric and frightening has been really exciting for me, and definitely a challenge — especially with such a beloved character, I really want to take care of her and do her justice."
She also discussed the pressure of playing a character who's already so beloved. "The thing is, there are several different paths that anyone could have taken for this character," Ortega explained. "We've never seen Wednesday Addams as a teenage girl, so some of her harsh mannerisms may come off as hilarious when she's younger, but as you get older, how much of that can you get away with? Or how do you keep that at the forefront of her personality without people growing to dislike her or find her annoying? So just trying to balance that . . . I've never felt so much pressure on a job, and I'm trying to keep my cool."
The actor teased how different she looks as Wednesday compared to her usual self, saying: "I think it's probably the most physical transformation I've ever done; I cut my hair, and it's black, and mannerism-wise, speaking cadence-wise, expression-wise, I'm trying to pull from a different toolbox this time around. I think it's a surprise to the audience, but myself as well."
Read on for everything we know about "Wednesday," including the release date and behind-the-scenes videos of the series.
— Additional reporting by Sabienna Bowman
01
"Wednesday" Trailer
On Oct. 8 at NYCC, Netflix unveiled the full-length trailer for "Wednesday." Not only does it give fans a first look at Fred Armisen as Uncle Fester, but it also teases former Wednesday Addams actor Christina Ricci's new role in the series as an original character named Miss Thornhill.
02
"Wednesday" Teaser #1
Netflix first released a trailer for "Wednesday" on Aug. 17. In the teaser, the titular character is expelled from her eighth school after attacking bullies who hurt her brother, Pugsley). Her parents, Morticia and Gomez, transfer her to Nevermore Academy, where they went to school and feel she might fit in better. But as Wednesday says in the trailer, the school turns out to be a "nightmare full of mystery, mayhem, and murder" — just what she loves.
03
"Wednesday" Teaser #2
In this teaser clip, released Sept. 24, Netflix previews some of the scary, supernatural happenings viewers will soon see in "Wednesday."
04
"Wednesday" Teaser #3
The first "Wednesday" teaser trailer, which Netflix dropped on June 6, gives a closer look at Jenna Ortega all dressed up as Wednesday Addams.
05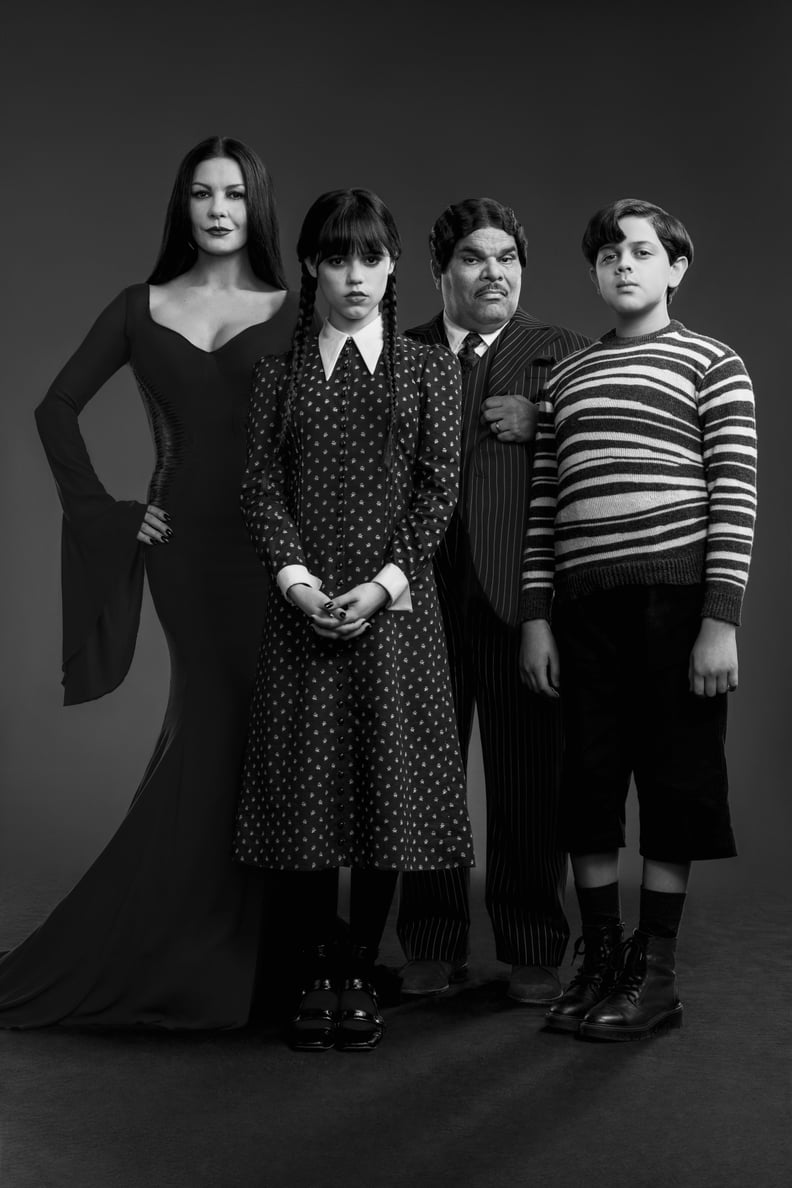 "Wednesday" Cast
Who Play the Addams Family in "Wednesday"?
Ortega is starring as Wednesday. Catherine Zeta-Jones plays her mother, Morticia Addams, and Luis Guzmán is her father, Gomez. And don't worry — other members of the Addams gang will be around, too. Fred Armisen is Uncle Fester, Isaac Ordonez is Pugsley Addams, George Burcea is Lurch, and Victor Dorobantu is Thing.
Who Is Gwendoline Christie's Character, Larissa Weems?
Gwendoline Christie will play an original character named Larissa Weems, the principal of Wednesday's school and Morticia's teenage Nevermore classmate. At NYCC, where POPSUGAR was on hand, Christie revealed her character was roommates with Morticia when they attended Nevermore together, and she always resented being in Morticia's shadow, so Wednesday's arrival at Nevermore presents a "discombobulating" dynamic between the former rivals.
Who Is Christina Ricci's "Wednesday" Character, Miss Thornhill?
Ricci iconically played Wednesday in the 1990s Addams Family movies, and she will appear in the new Netflix series as an original character named Miss Thornhill. Not much is known about Ricci's new character. She appears at the end of the "Wednesday" full-length trailer to greet our protagonist when she's moving into her Nevermore dorm, which suggests she's a staff member at the academy.
The rest of the cast includes Riki Lindhome, Thora Birch, and Moosa Mostafa.
06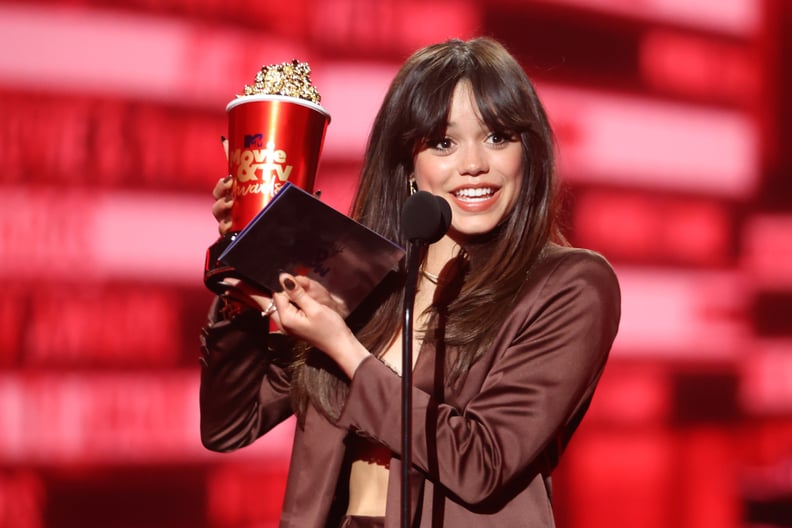 "Wednesday" Plot
According to Netflix, "Wednesday" is a young-adult series that will follow the titular character as she evolves from "everyone's favorite maiden of the macabre graduate into a full-fledged leading lady." A student at the peculiar Nevermore Academy, Wednesday attempts to master her emerging psychic ability, thwart a monstrous killing spree that has terrorized the local town, and solve the supernatural mystery that embroiled her parents 25 years ago, all while navigating her new and very tangled relationships with the strange and diverse student body! A coming-of-age series combined with a sleuthing, supernaturally infused mystery? Count us in!
07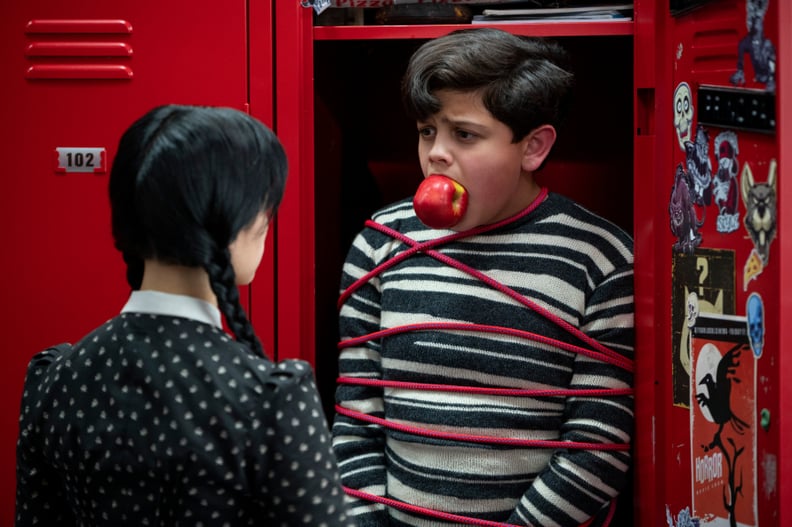 "Wednesday" Release Date
Netflix announced that "Wednesday" will finally be released on Nov. 23.
08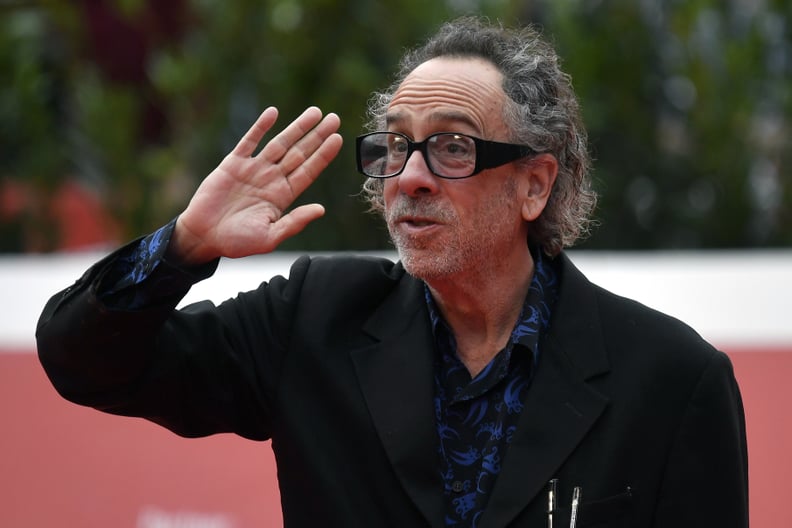 "Wednesday" Creative Team
Alfred Gough and Miles Millar — the creators of "Smallville" — created the series, which has been in development since October 2020. They will serve as showrunners and executive producers. Tim Burton (pictured above) directed and executive produced the project.
09
"Wednesday" Behind-the-Scenes Videos
In a video shared on Oct. 19, Ortega, Zeta-Jones, and other cast members discuss Burton's contributions to the series — and Burton himself shares an inside look at his process.
10
In another behind-the-scenes video released by Netflix on Aug. 24, the creators talk about why they cast Ortega and how the series spotlights Wednesday's journey into adulthood. Ortega also reflects on what it means to play Wednesday as a Latina, and viewers get a look at some of the other students at Nevermore Academy.
11
"Wednesday" Nevermore Behind-the-Scenes Video
In a Netflix video shared on Nov. 9, the "Wednesday" cast and crew take an inside look at the "magical" Nevermore, the oldest and largest boarding school the Addams family have attended for generations.
12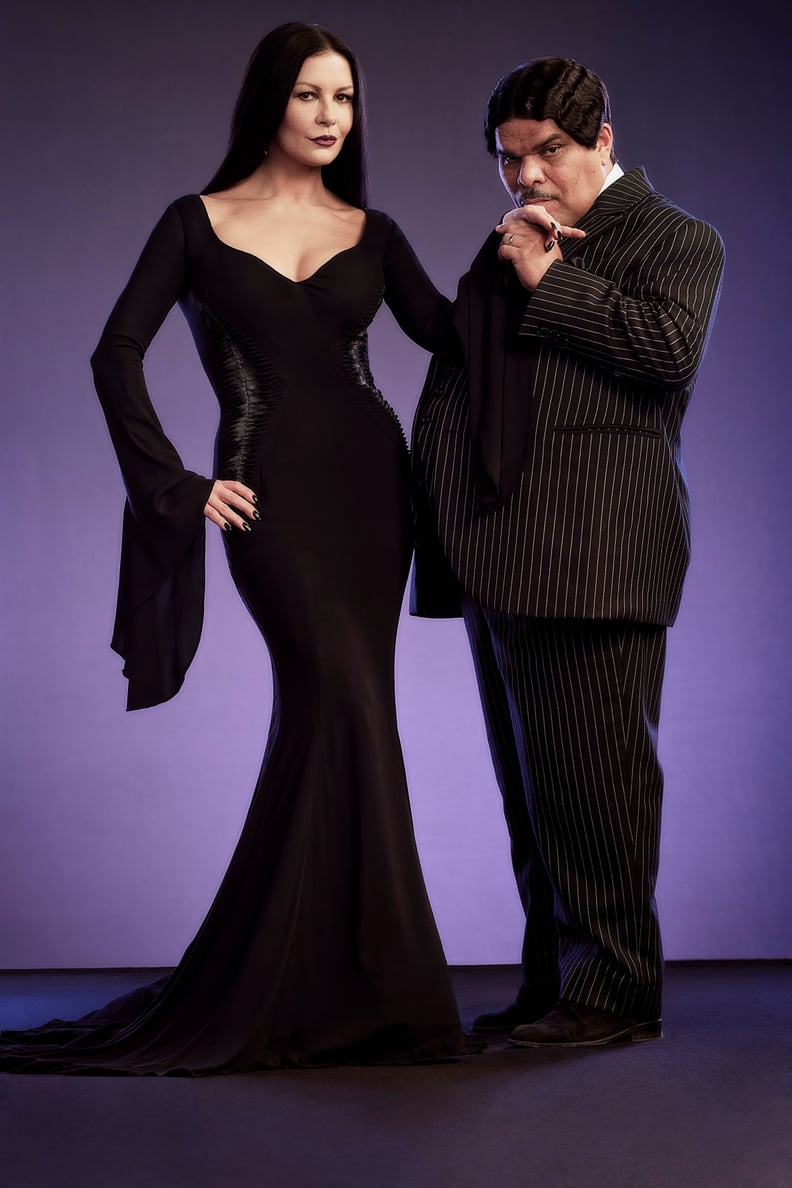 "Wednesday" First-Look Photos
14