10 Famous New Year's Eve Movie Kisses That Left Us Weak in the Knees
As a holiday, New Year's Eve hinges almost entirely around two things: drinking a dangerous amount of Champagne and sharing an insanely romantic kiss with someone at midnight. While getting an Instagram-worthy smooch doesn't always happen in real life, Hollywood knows how to nail it. Keep reading to see every New Year's Eve kiss on the big screen that never fails to leave us swooning.
01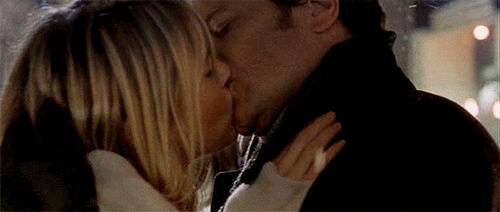 Bridget Jones's Diary
We honestly don't understand why more people don't go into cardiac arrest after watching this scene, because it might be one of the most romantic New Year's Eve kisses in history. Bridget Jones (Renée Zellweger) and Mark Darcy (Colin Firth) finally share a passionate, pants-less kiss in the snow after overcoming obstacles like blue soup, ugly Christmas jumpers, and Daniel Cleaver. It's everything.
02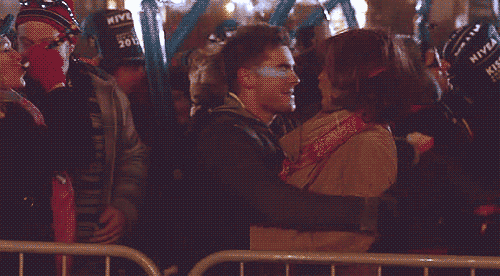 New Year's Eve
We would happily accept a kiss from Zac Efron at any time of day, but to get one at midnight on New Year's Eve the way Michelle Pfeiffer does is just icing on the cake.
03
The Godfather: Part II
What this kiss lacks in romance sure makes up for in passion. After Michael Corleone (a very handsome Al Pacino) discovers his brother Fredo (John Cazale) has betrayed him, Michael gives him the kiss of death, saying, "I know it was you, Fredo. You broke my heart. You broke my heart!" Oof.
04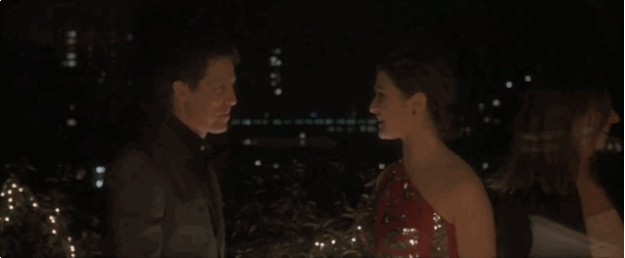 About a Boy
About a Boy's tender New Year's Eve moment between Rachel (Rachel Weisz) and overgrown man-child Will (Hugh Grant) might be based on his big ole lie, but even that's not enough to stop us from rewatching it over and over again.
05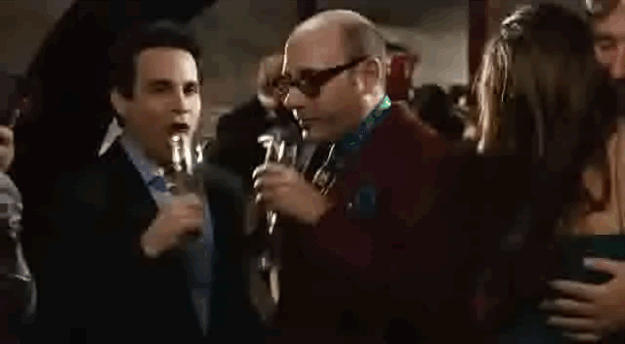 Sex and the City
The surprise kiss at midnight between Anthony (Mario Cantone) and Stanford (Willie Garson) was such a long time coming.
06
New Year's Eve
The movie New Year's Eve has plenty of people locking lips, and Abigail Breslin's kiss with Jake T. Austin only adds fuel to the makeout fire.
07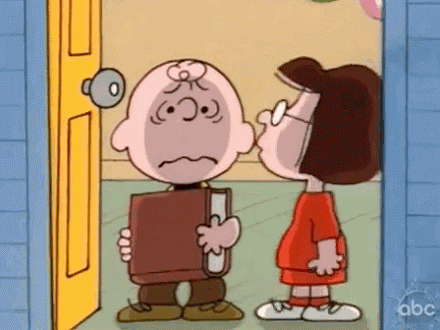 Happy New Year, Charlie Brown!
OK, OK. This is more of a TV movie than a theatrical feature, but the sweet smooch between Charlie and Marcy is just so damn cute!
08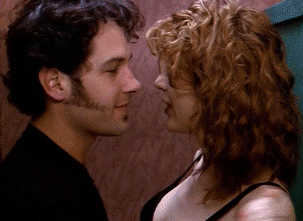 200 Cigarettes
Paul Rudd and Courtney Love take their friendship to a new level in a bathroom stall in this New Year's Eve flick.
09
When Harry Met Sally . . .
Harry (Billy Crystal) and Sally (Meg Ryan) hit plenty of roadblocks over the course of their are-they-or-aren't-they relationship, but Harry's truly epic speech declaring his love for Sally on New Year's Eve seals the deal. Just thinking about him saying, "When you realize you want to spend the rest of your life with somebody, you want the rest of your life to start as soon as possible," is enough to turn our bodies into big, weeping puddles of emotions.
10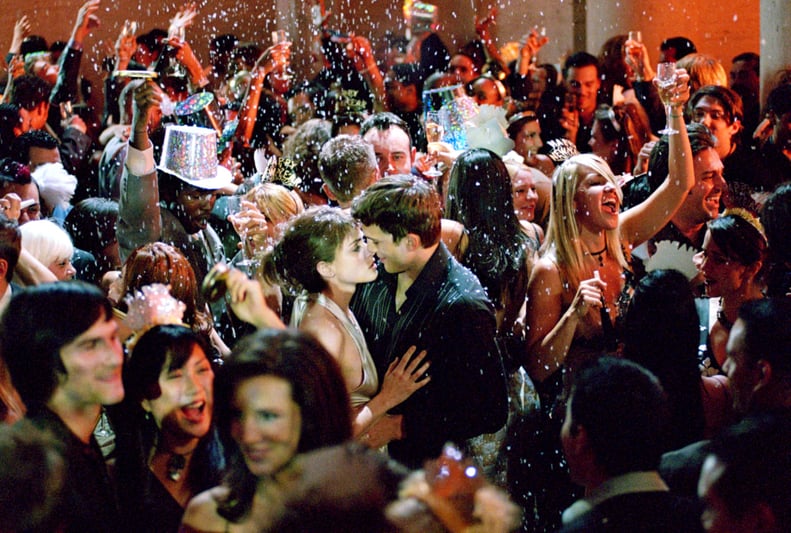 A Lot Like Love
It's kind of a last-minute savior thing, but when Ashton Kutcher's lips are there for Amanda Peet, it's magic.