Nneka Ogwumike's Women's History Month Essay on Greed
WNBA Player Nneka Ogwumike on Asking For Our Worth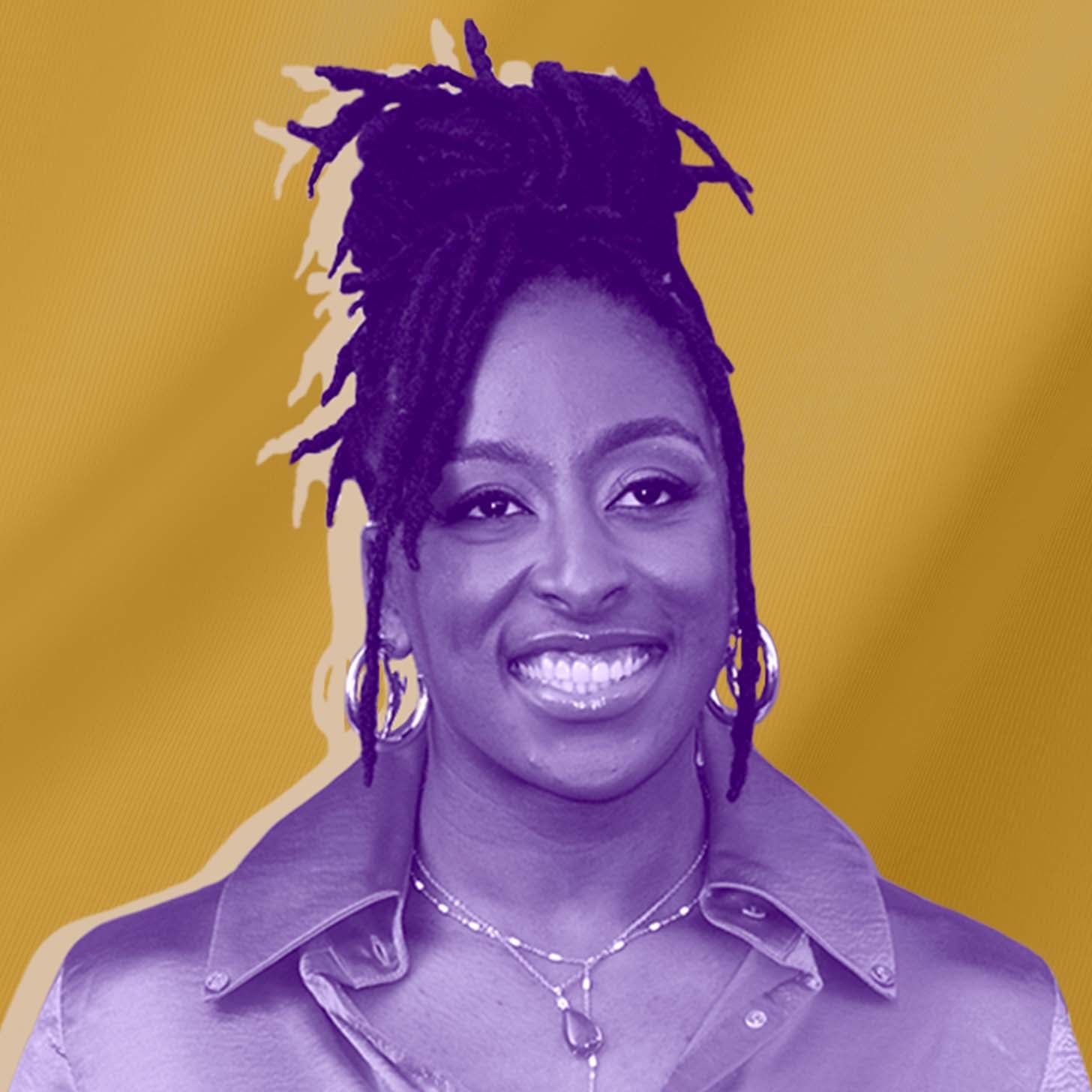 Nneka Ogwumike is a WNBA champion, the 2016 WNBA MVP, and a six-time WNBA all-star. She's a power forward for the Los Angeles Sparks, and as the president of the Women's National Basketball Players Association (WNBPA), she propelled the collective bargaining agreement (CBA) of 2020 forward. The groundbreaking, eight-year CBA included a major increase in player cash compensation, enhanced travel accommodations, family-planning benefits, off-season career-development opportunities, and more.
Sometimes your dreams find you, and then you can detail the vision. That's what happened for me. I always thought that I was going to pursue a career in medicine of some kind. I was toggling back and forth between obstetrician, orthopedics, and dermatology. Basketball was always just a way to stay in shape and to stay well rounded. It wasn't until halfway through my senior year that I realized maybe I could play professionally. That dream was encouraged by my sister Chiney. She has always been my number one fan and cheerleader. I was on a team that was amazing, playing for an institution that is phenomenal, and I had a chance to make my own history. So I entered the WNBA draft, graduated early, and ended up in LA.
I was two or three years into the league when I started becoming more active in the union and Players Association. I was the youngest one in those meetings. I didn't know what they were talking about. I was like, "Collective bargaining agreement. What is that?" And at that point, I was also like, "Wait, we have a say? We have input on this?" As women, you believe your situation and your dreams are fixed. To understand that you can contribute to the change is really what ignited me. When WNBPA President Tamika Catchings was retiring, she insisted I run to take her place. Now, I'm actually about to run for my third term, which is kind of crazy to think about. When you hear, "OK, she's the president," it sounds like you have to make a lot of big decisions on your own, but you're only as great as your team. I've tried to make it my legacy to be the leader who leads by listening. I do my best to empower all of these women, to talk about their concerns, talk about what they think is going well, their ideas, their goals, their future. And that's been, by far, the most gratifying part of the job. It makes me realize that "no" is not an answer for us. We're going to make some sh*t shake.
We were never trying to hear that we should "be grateful for what we have." That's just something we were not aligned with. It's a tired excuse and, honestly, an irrelevant one. We're not asking for more than what the men have. Ultimately, we want to be able to have exactly what we feel we're worth. Not just for us, but for future women.
For anyone who's ever questioned, "Why do you need more? The league exists," or say things like, "Go back to the kitchen," it just makes me think that they're lazy. You don't want to challenge your mind or expand your experiences? And what really doesn't make sense for me is how much people can be against women in sports knowing that they have women in their lives. Advocating against women, you're really advocating against your own progression and existence.
As we look to seek worth, link arms and do it together.
Once you figure out how to accentuate your worth, especially through compensation, you have to realize that it's our job to leave that door open. Once you walk through a door, you shouldn't close it. Leave it open for any other woman who comes through, as we have a duty to ensure that they also progress. We've always been raised to believe that there is one table, one room, and only one seat for a woman, and that creates a dangerously competitive atmosphere. We are the arbiters of the system that was built against us. As we look to seek worth, link arms and do it together. You have to realize, too, that if you have more than someone else and they want more, it doesn't mean they're taking from you. We're adding more to the pot. It's just another ingredient.
I live by the standard of always wanting to be great, always wanting to be better than myself yesterday. A lot of the achievements and awards that have come my way, I can't say that I dreamed of it necessarily, but I've never seen it as not a possibility. I put in the work knowing that the goal is for me to be great. I want to see the first million-dollar deal in the WNBA. When I think about what's next, the answer is anything. Anything and more of it.
— As told to Perri Konecky