We Ranked Every Christmas Episode From The Office, and They're Better Than Bears, Beets, and Battlestar Galactica
The Office is home to some of the best pranks, one-liners, and holiday parties in TV show history. With the help of Angela and her famous party planning committee, there is no shortage of Christmastime festivities at Dunder Mifflin. Though our true dream is to attend an office party as chaotic and wonderful as the ones on the show, we'll settle for the next best thing: rewatching all of our favorite holiday episodes. In honor of all the tinsel, ornaments, costumes, and jokes that went into making these memorable Christmas episodes, we've ranked The Office's holiday catalog in its entirety. For a holly-jolly good time, here are the best Christmas episodes of The Office, in ascending order.
07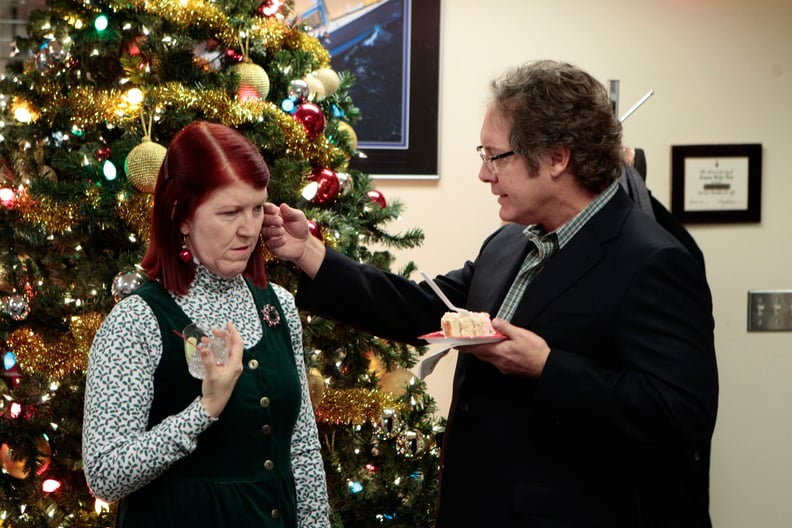 Season 8, Episode 10: "Christmas Wishes"
Kicking off the list in last place is season eight's Christmas episode, "Christmas Wishes." The crux of the episode centers on Andy introducing his new girlfriend, Jessica, to the whole office, including his ex Erin. Meanwhile, Robert California continues to grieve his divorce, and Dwight and Jim must resist the urge to prank one another if they want to get their Christmas bonuses. Sure, you might chuckle once or twice during this episode, but it's nothing compared to what we watched earlier on in the series.
06
Season 7, Episode 11: "Classy Christmas"
When Michael gets word that Holly is temporarily returning to Scranton, he uses the company Christmas party as an opportunity to woo her back into his arms — only to discover she's still dating AJ. A two-part holiday extravaganza, the episodes also feature Dwight and Jim's legendary snowball fight, Toby leaving for jury duty, and Daryl learning his daughter won't be staying with him during the holidays.
05
Season 6, Episode 13: "Secret Santa"
It's the battle of the Santas! In this Christmas episode, Michael and Phyllis find themselves in a duel as they try to out-Santa one another to prove who makes the better Saint Nick. And who could forget Andy's "12 Days of Christmas" present to Erin, in which he gifts her the real-life version of the song? Oh boy.
04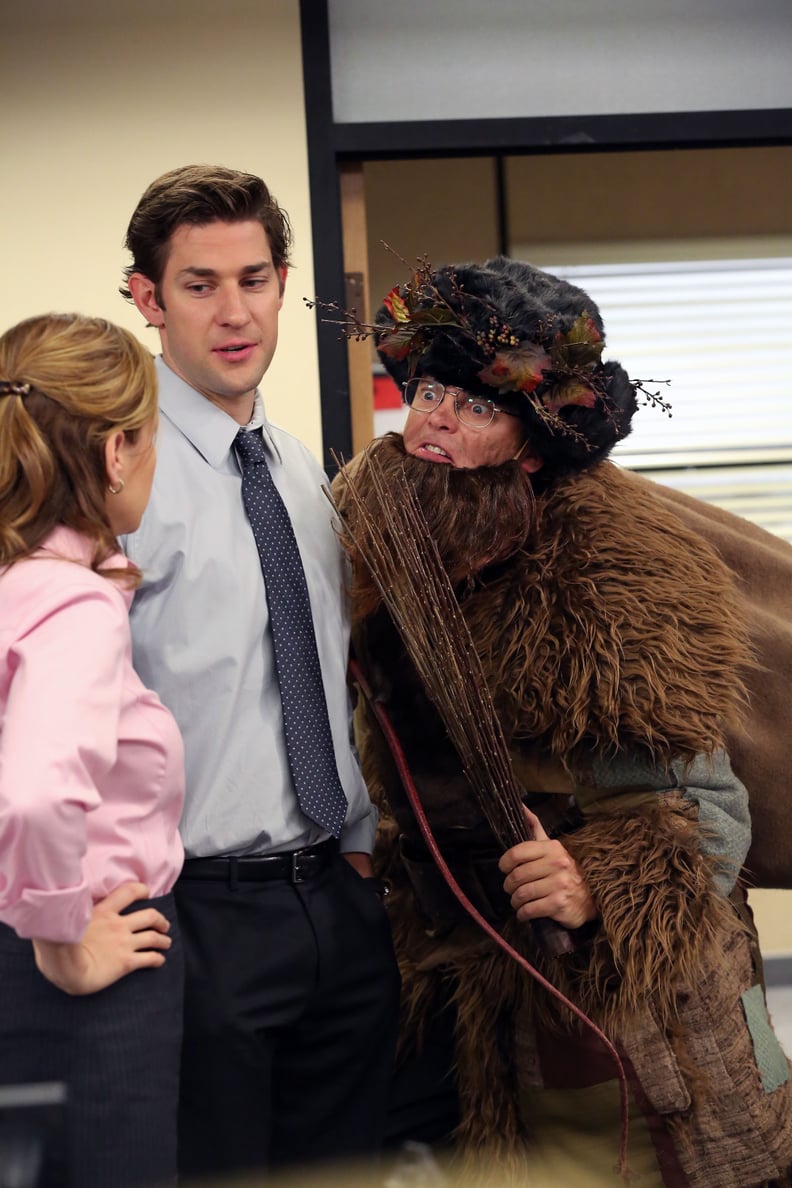 Season 9, Episode 9: "Dwight Christmas"
"Dwight Christmas" is hands down one of the most memorable Christmas episodes on The Office, and it's all thanks to Dwight's Pennsylvania Dutch-themed Christmas party. The show is sprinkled with hilarious one-liners that earn it a high ranking on our list.
03
Season 5, Episode 10: "Moroccan Christmas"
Phyllis throws her first company Christmas party after blackmailing Angela, the former chairman of the party planning committee, with information regarding her secret love affair with Dwight. During the party, Michael holds an intervention to discuss Meredith's drinking habits, and Dwight starts a side hustle reselling the season's most popular Christmas gift.
02
Season 2, Episode 10: "Christmas Party"
Home to the iconic yankee-swap scene, "Christmas Party" is ranked second best on the list. The episode chronicles Dunder Mifflin's first company Christmas party, where Michael turns their preplanned Secret Santa exchange into an intense white elephant game, leaving everyone to fight over the most expensive gift: an iPod. It's one of the funniest episodes of the series, and there are tons of Easter eggs hinting as to what fans can expect to happen later on in the series. (We're looking at you, Jim and Pam.)
01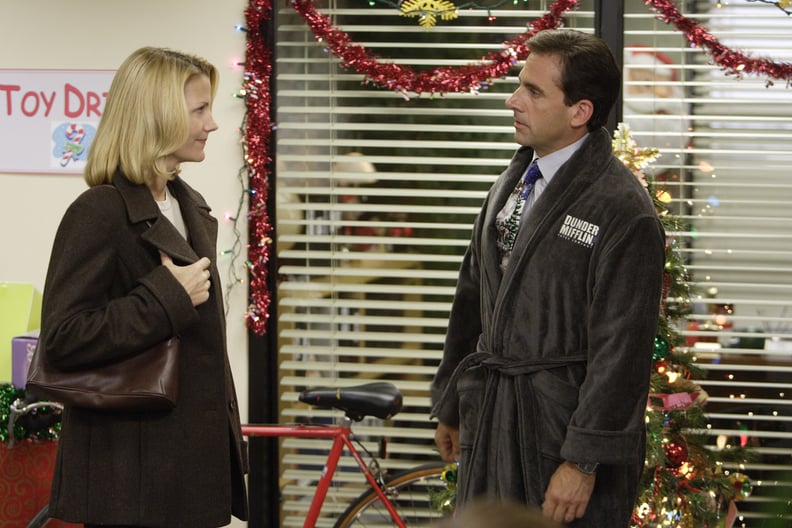 Season 3, Episode 10: "A Benihana Christmas"
As if first place could go to any other episode than season three's "A Benihana Christmas." Where do we begin? First, there's the battle of the Christmas parties; in one corner, we have underdogs Pam and Karen, and in the other, we have Angela and Phyllis with their gourmet spread of holiday desserts. Then, there's the Benihana restaurant scene, which is pure comedy gold from start to finish. The episode wraps with the crew all celebrating together around a karaoke machine and Michael inviting a special someone to Sandals Jamaica.