Did You Catch All These Orange Is the New Black Actors in Russian Doll?
The new Netflix series Russian Doll is the latest in the streaming giant's comedy arsenal. Following a woman who finds herself stuck reliving her 36th birthday party over and over — and dying at the end of every night — the series already has people buzzing. It turns out, though, that it shares quite a bit in common with its fellow Netflix comedy Orange Is the New Black: namely, several cast members!
Russian Doll stars Natasha Lyonne, aka Orange Is the New Black's snarky, sometimes seductive, sometimes romantic Nicky Nichols. Lyonne is a supporting cast member no more: not only does she star as Russian Doll's intrepid protagonist Nadia Vulvokov, but she also created the show herself. It's a new horizon for Lyonne, but it's always so much easier to blaze a new path when you're already surrounded by familiar and friendly faces. That's just what Lyonne has done with her cast, reuniting enough actors from Orange Is the New Black that you'll start wondering where all the prison jumpsuits went.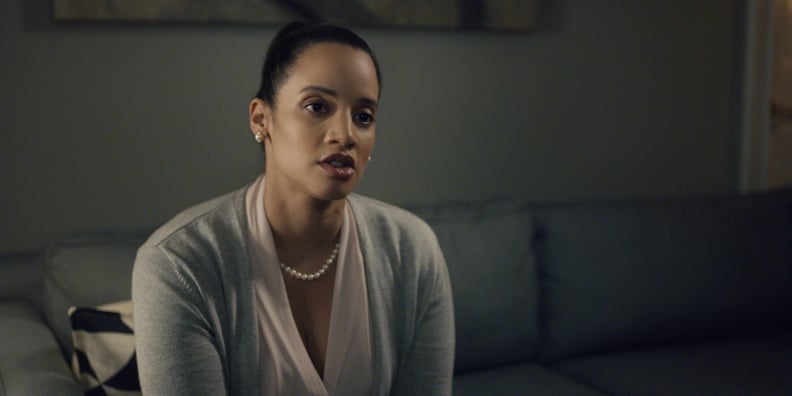 One of the most easily recognizable faces in the cast? That would be Dascha Polanco (above), who plays the secretive Beatrice. Polanco has been one of Orange Is the New Black's main cast members since the Netflix series began in 2013, and she was promoted to series regular in 2015. Her character, Daya Diaz, has definitely had some ups and downs over the years, including secretly having a baby with one of the prison's officers. OITNB was her first professional acting gig, but Polanco has since branched out, appearing in feature films such as Joy and The Perfect Match, as well as tackling a more dramatic role in the FX crime drama American Crime Story: The Assassination of Gianni Versace.
Rebecca Henderson (below, left), another Orange Is the New Black alumna, also pops up on Russian Doll. Here, she plays Lizzy, one of Nadia's best friends. On OITNB, she played Alice Denning. Although Alice was a somewhat minor character, she was connected to the main antagonists of the show's sixth season: she was the mother of the Denning sisters, the two feuding sisters who try their best to create chaos at the prison throughout the season, but eventually wind up killing each other instead.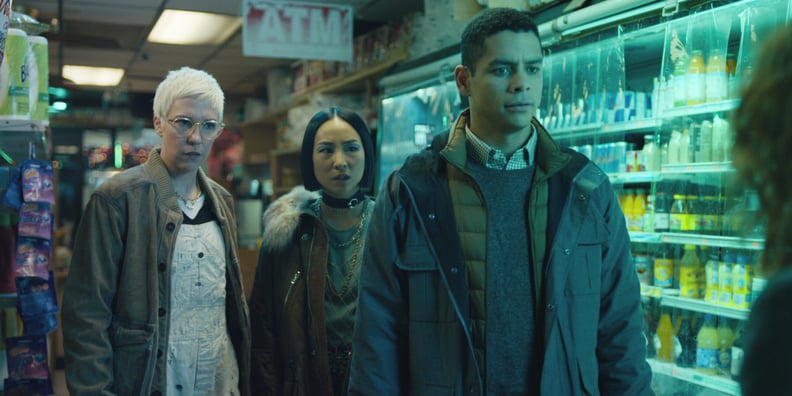 Even guest stars from Orange Is the New Black have been tapped to appear on Russian Doll. For instance, as Lyonne's Nadia struggles through a Groundhog Day-esque time loop that always ends in her dying, she discovers she's not the only one with this bizarre problem: Alan Zaveri, played by Charlie Barnett (above, right), is Beatrice's boyfriend who is suffering a similar mysterious, repetitive fate. Barnett appeared as Wes Driscoll on the 2017 OITNB episode "The Reverse Midas Touch."
Recycling actors is actually a pretty common practice, with many actors starring in multiple Netflix shows or working with the same writers or directors over and over again. While Russian Doll is only in its first season, we'd guess that, if it continues on, we'll probably see more Orange Is the New Black stars joining the party again!