Outlander Is Back This Week! Check Out the Pictures of the Return
Outlander finally comes back for the second half of its first season on Saturday, and we have a look at some new pictures from the rest of the season. With Claire and Jamie married and getting more comfortable being that way, there are sexy shirtless shots, plus images of their trip to Jamie's home, Lallybroch, as well as his sister and brother-in-law. Of course, there are also some images that allude to the darker part of the season.
Jamie and Claire cuddle up.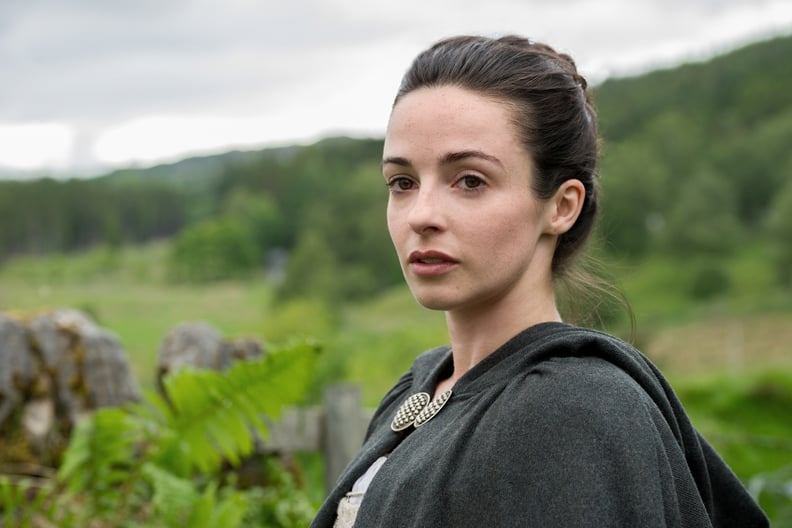 Laura Donnelly as Jamie's sister, Jenny.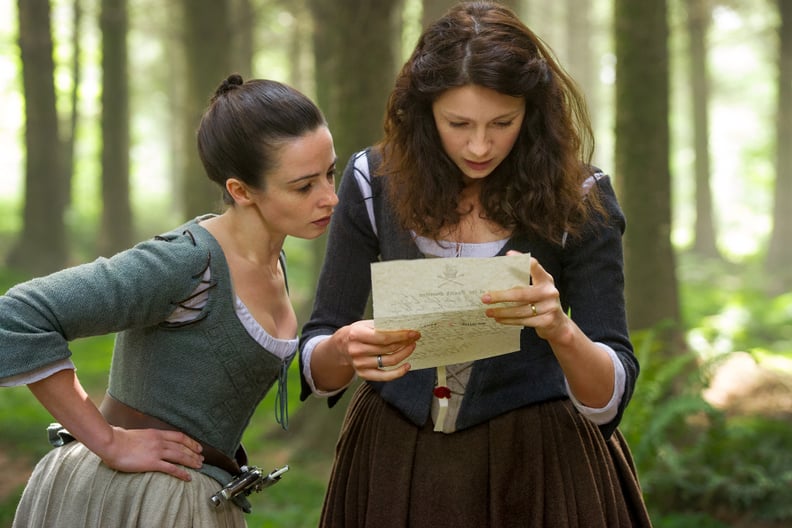 Claire (Caitriona Balfe) reads a letter.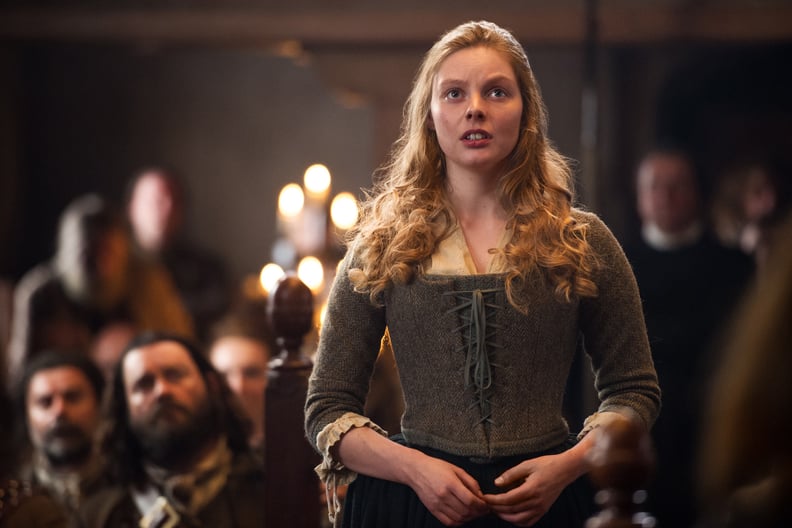 Nell Hudson as Laoghaire.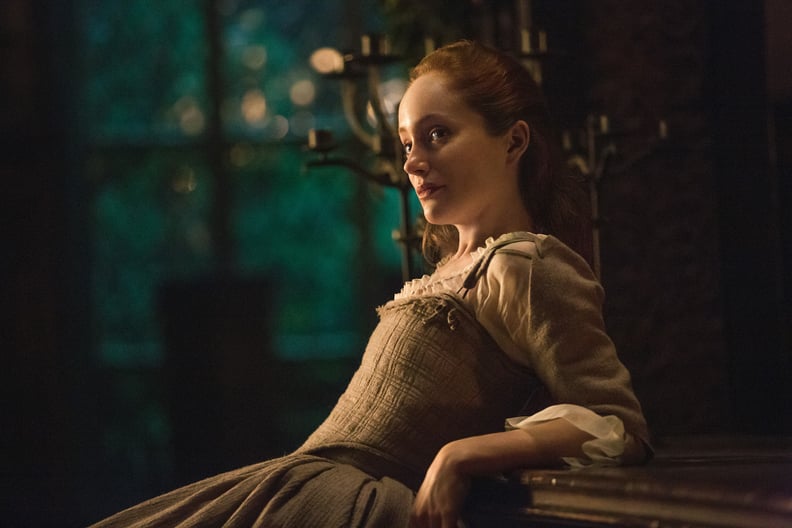 Geillis (Lotte Verbeek) looks like she has a secret.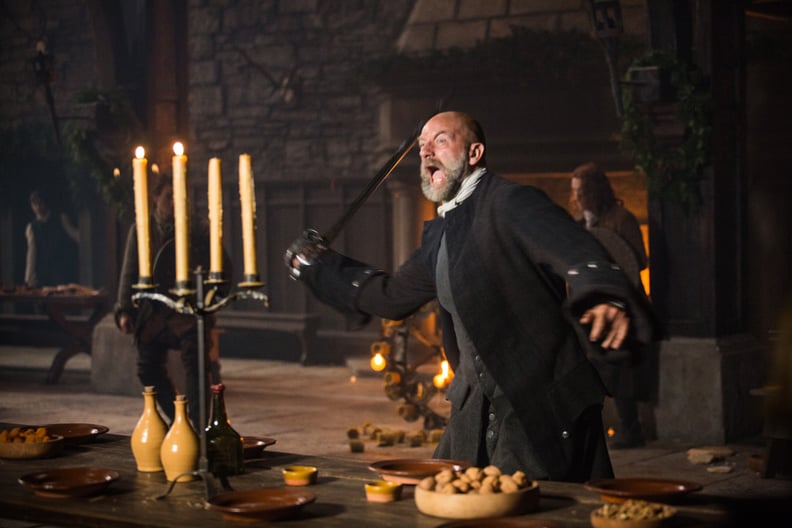 Dougal (Graham McTavish) has a bit of a meltdown.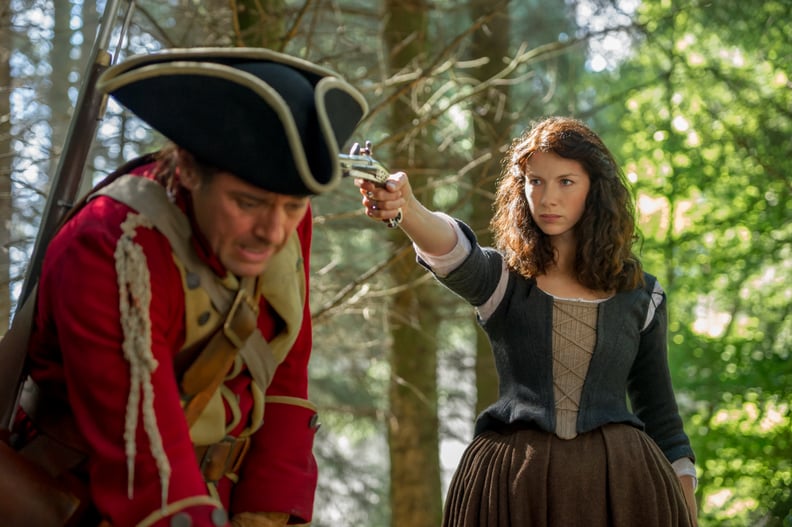 Claire takes aim at an English soldier.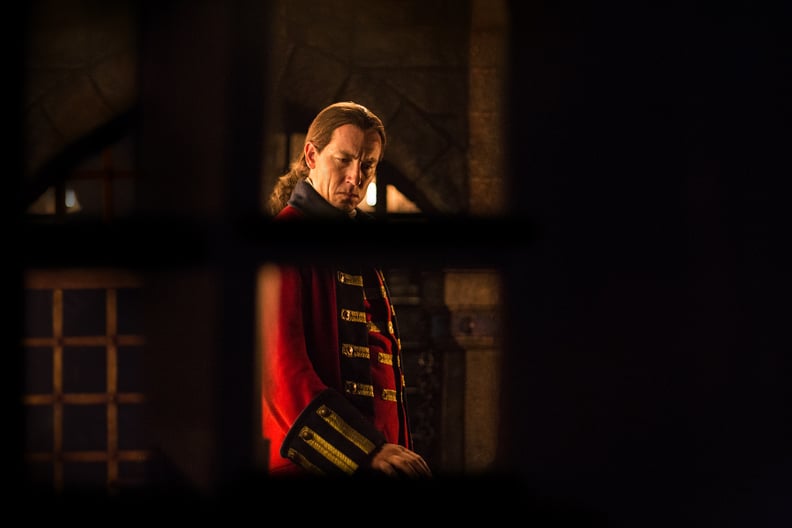 Jack Randall (Tobias Menzies) looks as sinister as ever.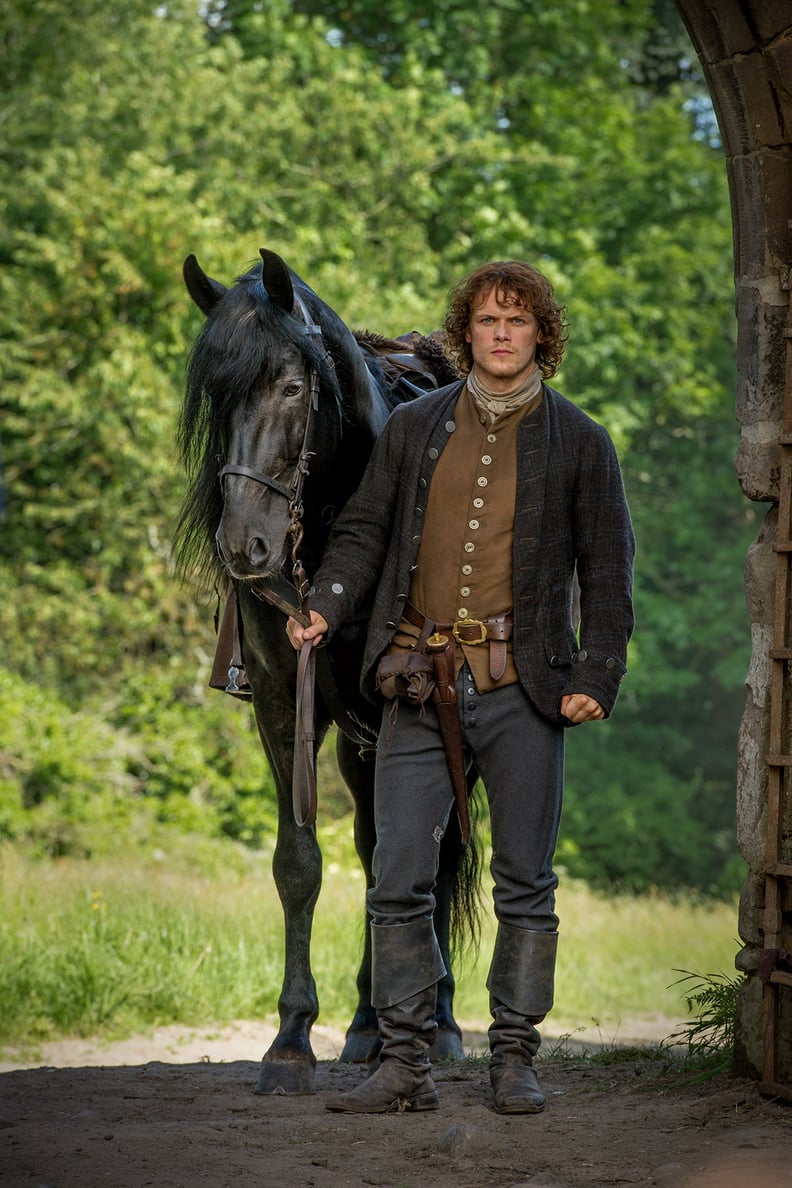 Jamie (Sam Heughan) looks concerned.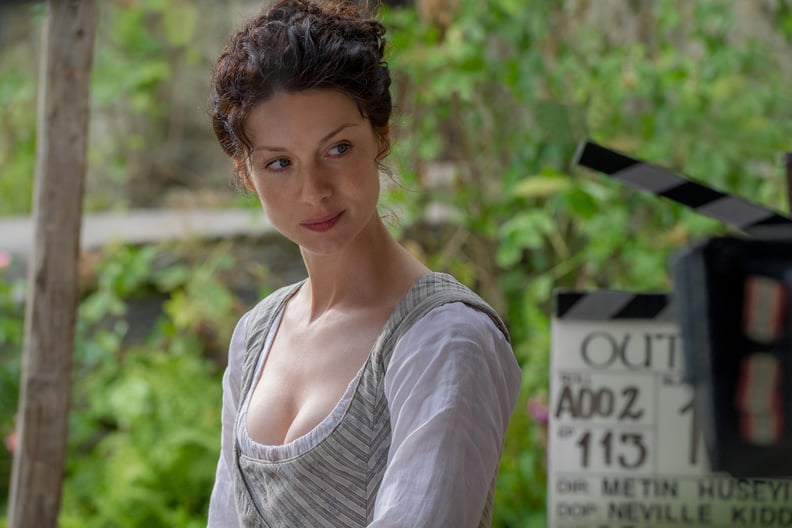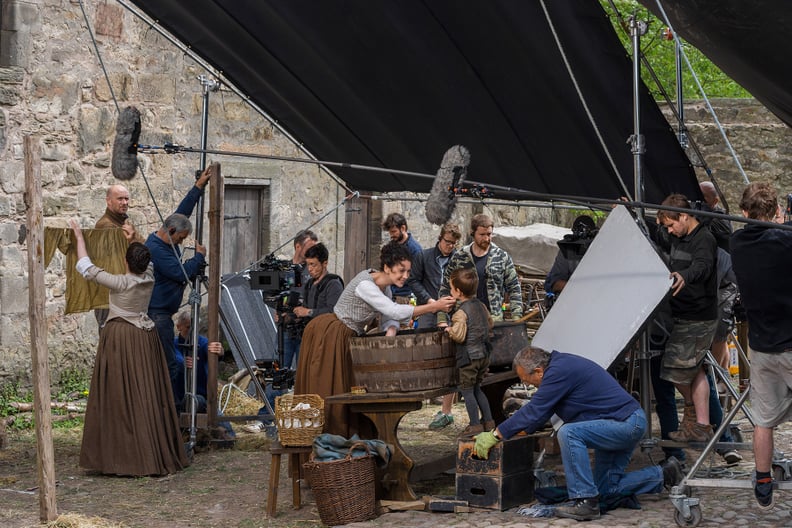 A look at the inner workings of the series.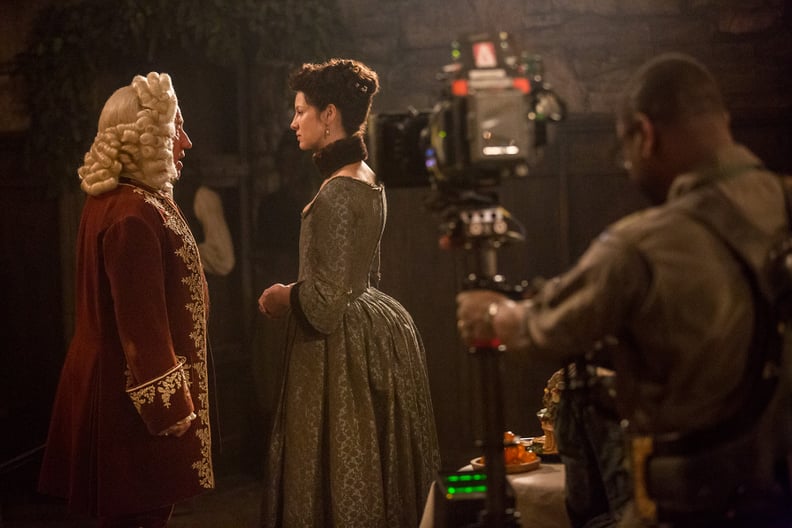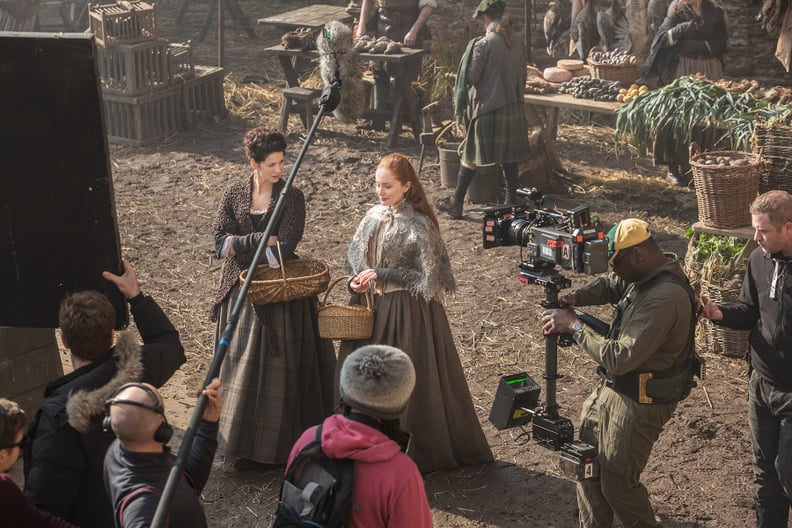 A behind-the-scenes shot of Claire and Geillis.
Heughan gets touched up between scenes.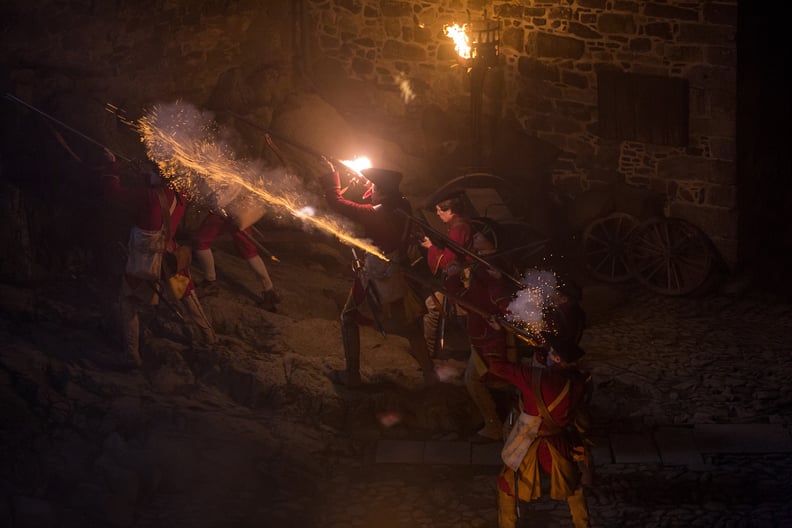 Redcoats are on the move.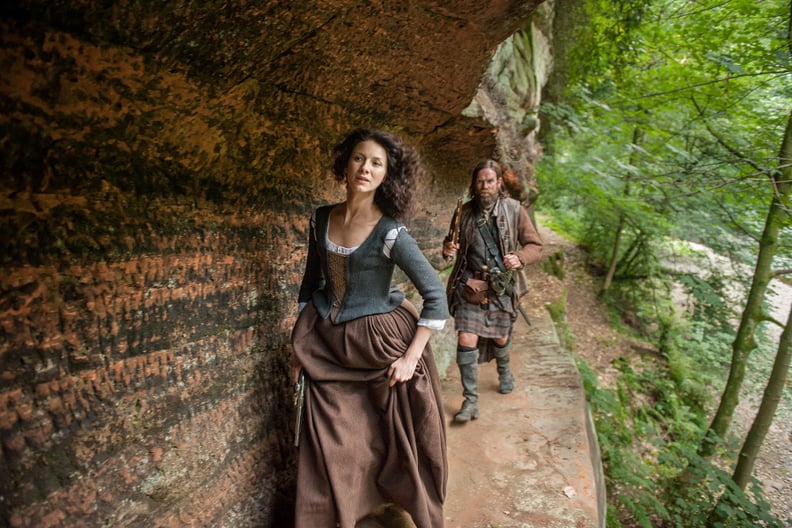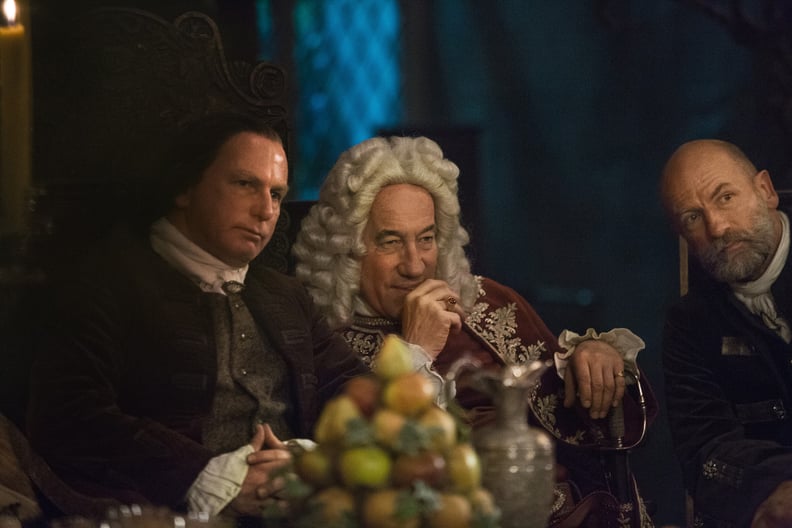 Simon Callow plays the Duke of Sandringham.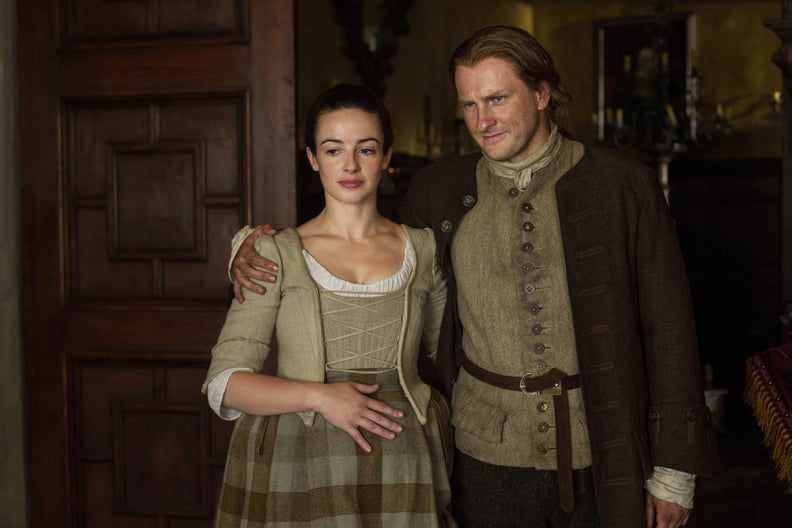 Jenny and her husband Ian (Steven Cree).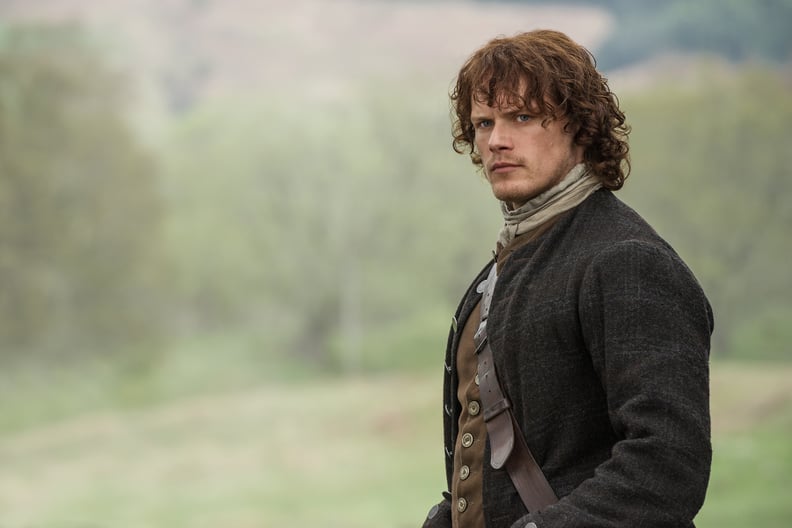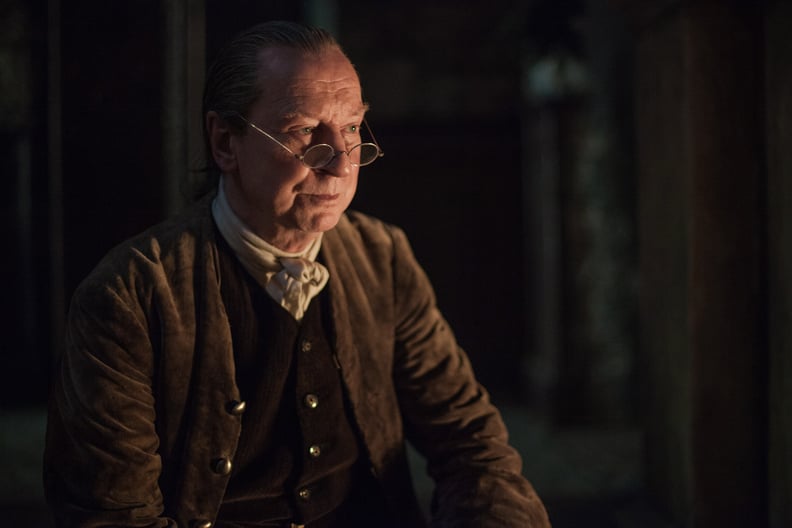 Bill Paterson as Ned Gowan.