Pallavi Sharda on Choreographing Wedding Season Dance Scene
"Wedding Season" Star Pallavi Sharda Details How She Choreographed That Incredible Dance Scene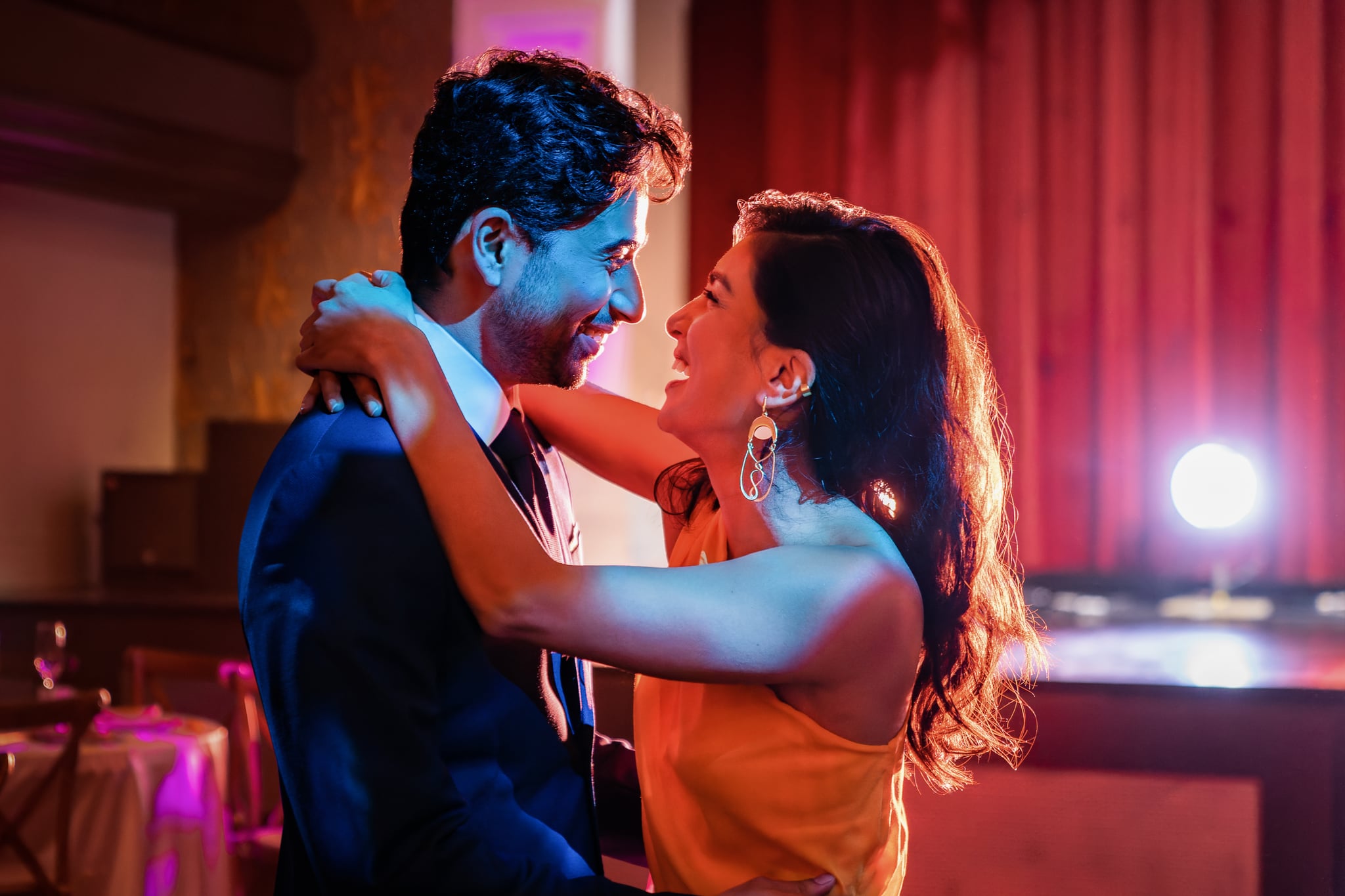 Pallavi Sharda pulled double duty for Netflix's latest rom-com "Wedding Season." In addition to starring in the film alongside "How I Met Your Father"'s Suraj Sharma, the 32-year-old actor and dancer also choreographed an epic Bollywood dance number for the movie's final scene.
The Netflix original centers on faux-couple Asha (Sharda) and Ravi (Sharma) who pretend to date in order to survive a summer of weddings, which they've been forced to attend by their parents. However, Asha and Ravi eventually develop feelings for each other and begin dating for real. As Asha continues to explore her relationship with Ravi, she is also busy helping her sister Priya (Ari Afsar) plan her wedding to her fiancé Nick (Sean Kleier). The film actually ends with Priya and Nick's reception, which includes the dance scene that Sharda choreographed.
Speaking with POPSUGAR, Sharda reveals that director Tom Dey suggested she be the one to choreograph it, given her dance background. She recalls, "He's like, 'I feel like there should be a dance at this wedding.' And I was like, 'There absolutely has to be a dance at this wedding!' They didn't have a choreographer, and he said, 'Well, you have a dance background, will you do it?' And I was like, 'Well, if it means we're going to have a dance at the wedding, absolutely, I'm going to do it.' So it was great."
Because filming took place during the COVID-19 shutdown, Sharda says the cast had to practice over Zoom. "It was just a perfect way to pep everyone up and to make sure we met every day, despite the fact that we were all re-quarantining," she explains. "And then finally, when we were all released, we ended up going to a park and doing a socially-distanced rehearsal in person."
The dance was a meaningful experience for not only Sharda and Sharma, but for the rest of the cast as well. Sharma adds: "There were people in the cast who really just wanted to do a Bollywood dance because they were South Asian, but they'd never gotten to do it . . . And so, you had people, like [actor] Manoj [Sood], for example. This man is such a sweetheart and he just wanted to do this dance. And in the beginning he was like, 'Oh, I can't do it. I'm so awkward.' But then when we finally got to it, when we're actually shooting, he was on fire." Sharda says Sood sent her an email the day after their park rehearsal saying he "wanted to go home and practice dance and make it a part of his life."
It felt like a giant celebration when the cast returned to set and shot the scene, which took them three times to get just right. "The spirit of the cast came together," Sharda recalls. "Because we had just done it in isolation, literally and figuratively, I think even the makers didn't know what was happening." Sharma adds, "In front of the camera, everybody is wilding out. They're having the best time ever, the music is loud, it's beautiful, and we're having a great time. And on the other side of the camera, it's a bunch of people in parkas."
"Wedding Season" is available to stream on Netflix now.