John Corbett Is Sophie's New Love Interest in the "How I Met Your Father" Season 2 Trailer
It's been nearly nine years since "How I Met Your Mother" ended, but now its hit spinoff series, "How I Met Your Father," is carrying the torch. The original "HIMYM" ran for nearly a decade, so naturally, we're all wondering if the new series will get a long run, too. And it looks like we're already off to a good start since the Hulu sitcom is returning for its second season later this month!
Per The Hollywood Reporter, Hulu's "How I Met Your Father" was officially picked up for season two on Feb. 15, 2022, just halfway through the show's first season. This is a good sign of "How I Met Your Father"'s success, considering the show's rocky start getting off the ground. Hulu's iteration is actually the second attempt at a spinoff of "HIMYM."
Back in 2013, when the series was wrapping up, the original creative team announced plans for "How I Met Your Dad," which would have been mostly unrelated to "HIMYM" aside from the overall plot. Greta Gerwig was slated to star as the main character, Sally, with Meg Ryan voicing "Future" Sally in the same way that Bob Saget voiced "Future" Ted. However, following conflicts between CBS and the creators over the pilot, the series wasn't picked up and never aired.
Even this version of "How I Met Your Father" (which does have a few minor connections to the original show) took a while to get green lit. Cocreators Isaac Aptaker and Elizabeth Berger initially put the project on the back burner after being promoted to coshowrunners on "This Is Us." It took until 2021 for the official series order and season one production to happen at Hulu, with Aptaker and Berger still at the helm. The version currently streaming on Hulu features Hilary Duff in the lead role of Sophie and Kim Cattrall as "Future" Sophie.
So what can we expect from the second season? Let's take a look at all the details we have so far.
"How I Met Your Father" Season 2 Trailer
The season two trailer dropped on Jan. 10. It teases John Corbett as Sophie's new love interest and a guest appearance by Meghan Trainor.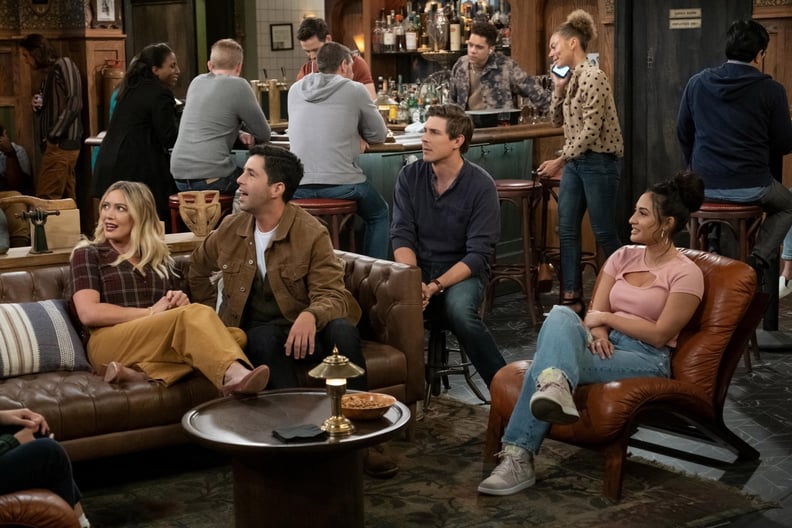 "How I Met Your Father" Season 2 Plot
The season one finale left a ton of storylines dangling, all of which will have to be addressed in the second season. Just as Sophie and Jesse are finally acting on their mutual attraction, he blurts out that he loves her, and she sabotages the relationship, not ready for that step yet. By the time she decides to give it another try (thanks to a pep talk from none other than Robin Scherbatsky), she discovers him kissing his ex.
Valentina and Charlie have also broken up over their differing opinions on having kids, Ellen gets a date and a new job, Sid reveals that he and Hannah got married, and Sophie runs into Ian, her missed connection from the first episode.
It seems pretty safe to assume that the crew's back-and-forth romantic entanglements will continue to be a major focus in the new season, along with their various professional pursuits. Of course, the big question still looms large: who is the father of Sophie's son — and are they still together in the future?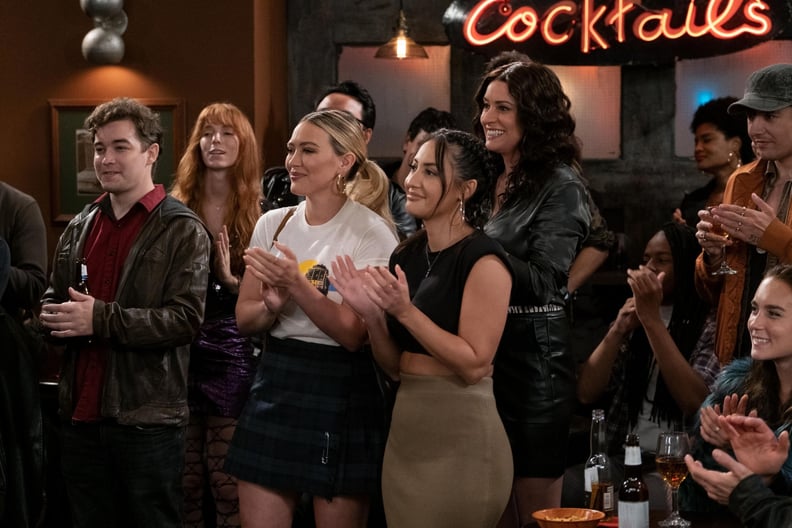 "How I Met Your Father" Season 2 Cast
It looks like the whole main cast will return for season two. That includes Hilary Duff as Sophie, Chris Lowell as Jesse, Francia Raisa as Valentina, Tom Ainsley as Charlie, Suraj Sharma as Sid, Tien Tran as Ellen, and Kim Cattrall as future Sophie.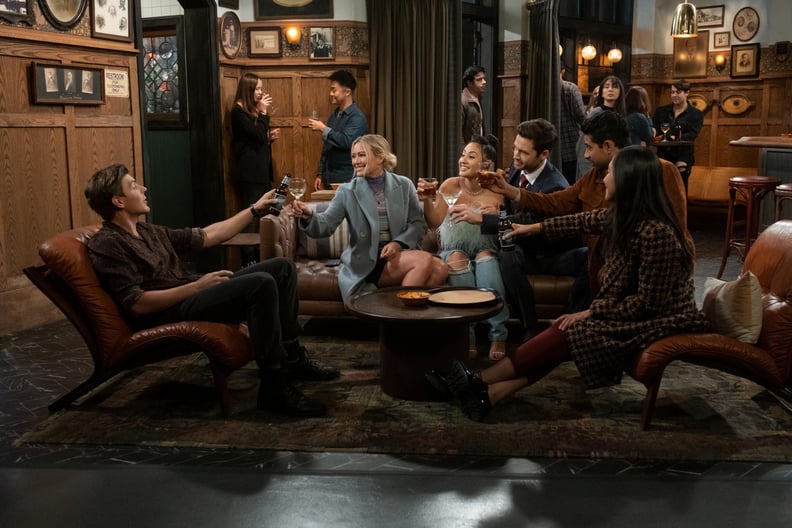 "How I Met Your Father" Season 2 Release Date
Season two of "How I Met Your Father" is set to premiere on Jan. 24, 2023, with new episodes debuting weekly on Hulu.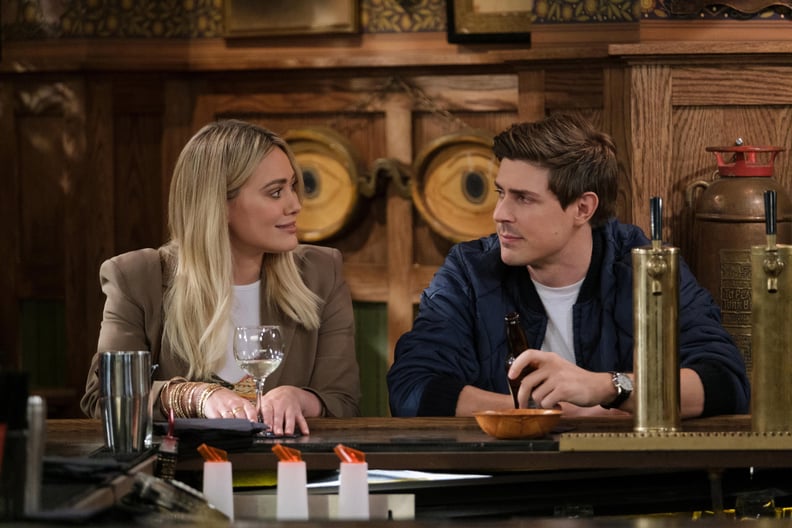 How Many Episodes Will "How I Met Your Father" Season 2 Have?
The biggest news for "HIMYF" season two is that it will be double the size of the first season! According to Deadline, the show's renewal announcement included the news that season two will have 20 episodes total, in contrast to the 10-episode first season. "It will give us a chance to let our mystery breathe, and to do episodes that are more about everybody hanging out and having a crazy night together," Aptaker previously told TVLine. Berger added, "We had a bunch of those [story ideas] for Season 1 that we couldn't do because we didn't have enough space for them."