Did You Catch All of Lauren Graham's Parenthood Costars on the Gilmore Girls Revival?
Gilmore Girls: A Year in the Life may still have you in a tizzy over those final four words, but it's also been the best nostalgic treat of the year. In addition to just being reunited with our favorite Stars Hollow residents, there were several fun cameos, including a lot of appearances by former Parenthood stars. This, of course, is most significant because Lorelai Gilmore herself, Lauren Graham, starred on Parenthood after her original Gilmore Girls run. So, did you catch all the cameos? Scroll through to see the very funny ways the Bravermans, and others, showed up.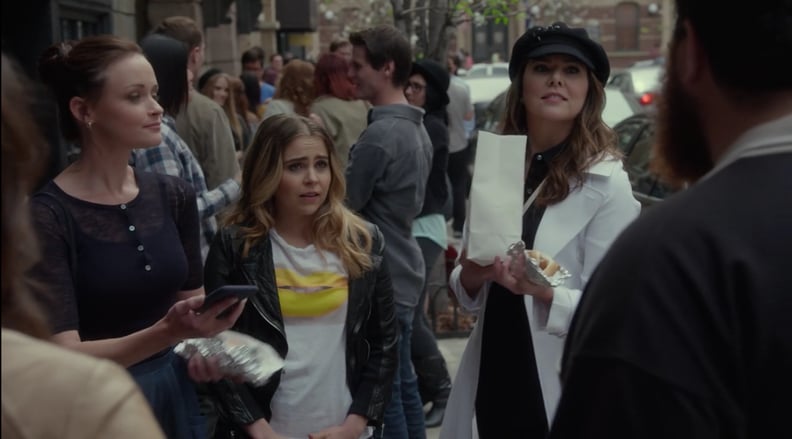 Mae Whitman
When Rory gets her oh-so-thrilling assignment about lines in New York City, one of the dedicated line-dwellers she meets is Marcy, played by Mae Whitman. Whitman played Amber, Sarah Braverman's daughter, so what you see when Marcy shows up next to Rory is Lauren Graham's two onscreen daughters sharing the frame.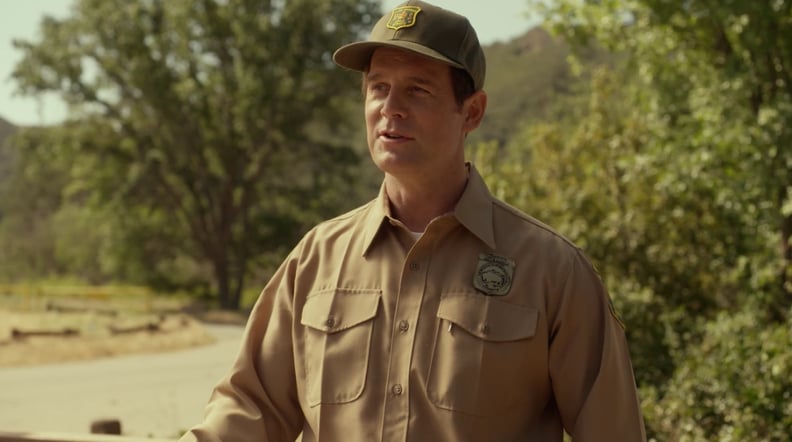 Peter Krause
Graham's former TV brother, Adam (Peter Krause) shows up as the by-the-books park ranger who denies Lorelai entry to the trail when she's "doing Wild." Bonus: the erstwhile Bravermans have been dating for years, giving this one another fun connection.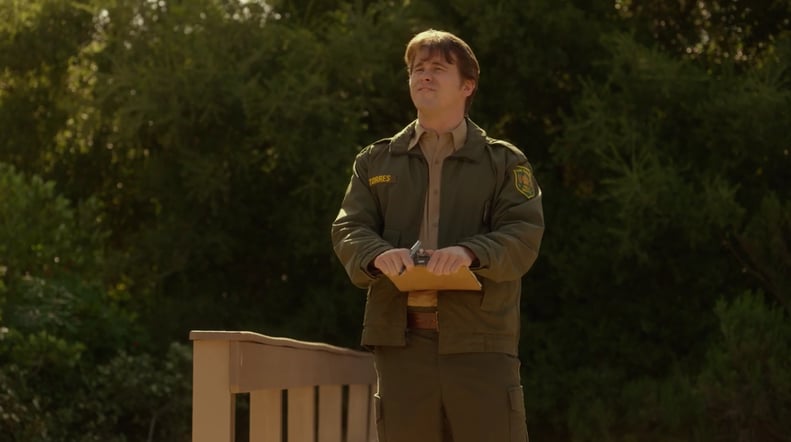 Jason Ritter
Sarah's old onscreen flame, Mark (Jason Ritter), plays another park ranger that Lorelai runs into while she's out trying to hike her way to the meaning of life.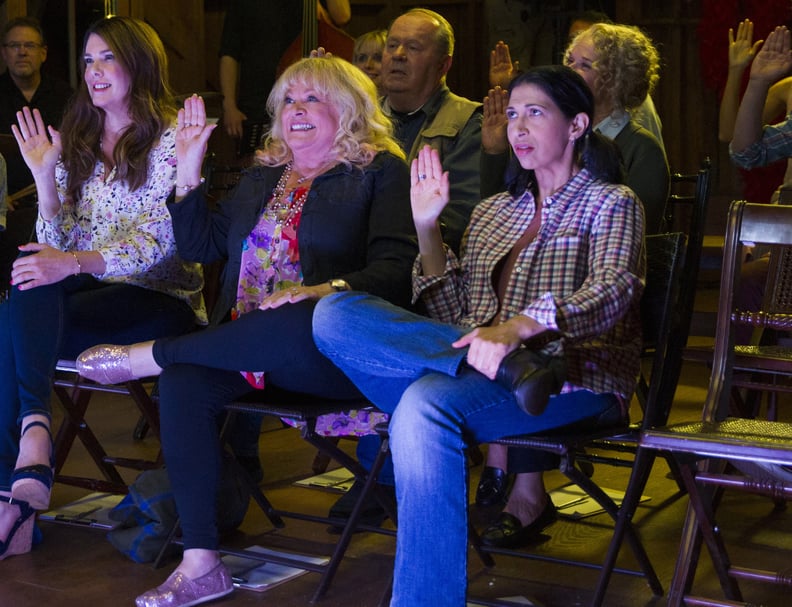 Bonus Cameos
While these aren't main Parenthood stars, these two cameos are too fun not to mention:
Rose Abdoo, who plays Gypsy on Gilmore Girls, actually had a multiple-episode arc as Gwen on Parenthood, technically making her another crossover.
The mother of Max Burkholder (who played Max Braverman on Parenthood) was spotted in a diner scene.