Theories For "A" on Pretty Little Liars
Who Is "A"? Our Prime Suspect List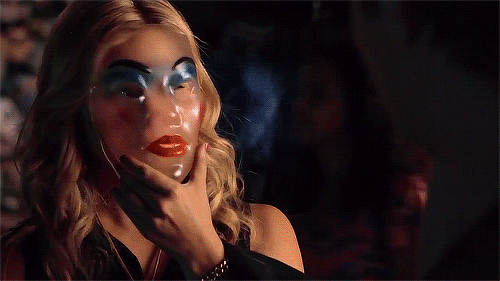 Why it's possible:
CeCe

could easily betray Ali, just like Shana did.
Creator I. Marlene King revealed that the top CeCe's wearing in the finale is the same one Mrs. DiLaurentis bought last week.
CeCe and Ali were really close, so it would make sense that Mrs. DiLaurentis would want to protect her.
Why it's not:
CeCe's been on the run for a while. It would be pretty hard for her to terrorize the girls at the same time. Plus, she just left on a plane to who-knows-where.
We've gotten hints that "A" is after CeCe. At the very end of an episode before the finale, "A" tracks her at a hotel, and CeCe also asks the police if someone turned her in.
CeCe knows who killed the girl who's buried in Ali's grave, and she also knows where Ali is. These aren't things she'd come forward with if she was somehow tangled in them.
Source: ABC Family