6 Pinocchio Movies You Can Watch Right Now, Including Guillermo Del Toro's Stop-Motion Musical
Way back in 1881, Carlo Collodi began to publish a serial story about a puppet named Pinocchio. Two years later, in 1883, he collected the stories as a single novel titled, "The Adventures of Pinocchio." In the story, an aspiring puppeteer named Geppetto carves a magic log into a living puppet named Pinocchio, who immediately causes mischief and chaos in their Tuscan village. A talking cricket tries to help him be a good person, he falls gets into trouble with a mischievous fox and cat, he's frequently saved by a mysterious blue fairy, and he's even briefly turned into a donkey. The story resonated so much with viewers and other creators that it's been adapted dozens of times into plays, TV shows, and movies, the most famous of these being Disney's 1940 animated film "Pinocchio."
In 2022, Disney also released their live-action "Pinocchio" based on that original film starring Tom Hanks as Geppetto and Cynthia Erivo as the Blue Fairy. Then, Netflix released a new stop-motion film inspired by the story, "Guillermo del Toro's Pinocchio," whose impressive voice cast includes Ewan Mcgregor, Tilda Swinton, and Finn Wolfhard.
Ahead, these are six movies featuring Pinocchio that you can stream right now.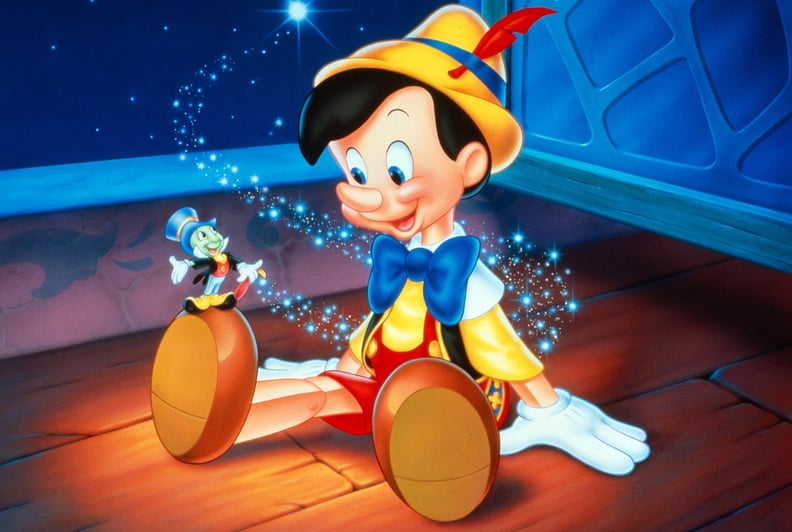 "Pinocchio" (1940)
When most people think of "Pinocchio," this is the movie they think of. 1940's "Pinocchio" was the second animated movie created by Disney after 1937's "Snow White and the Seven Dwarfs." Pinocchio is a little less rebellious than he is in the original novel, but this is still one of the darker Disney films since it includes Pleasure Island, where boys smoke cigars, gamble, and get drunk before turning into donkeys. The most iconic song from the soundtrack is "When You Wish Upon a Star," which won the Academy Award for best song and has become Disney's anthem of sorts, used throughout their branding and marketing.
"Guillermo del Toro's Pinocchio" (2022)
Netflix's new version of "Pinocchio," directed by Guillermo del Toro and Mark Gustafson, sets the story in 1930s fascist Italy and makes some major changes to the plot. Geppetto (David Bradley) is a woodworker who deeply loves his only son, Carlo (Gregory Mann, who also voices Pinocchio). But Carlo is killed by a wayward bomb, sending Geppetto into a deep depression. The wood sprite (voiced by Tilda Swinton) brings Pinocchio to life to bring Geppetto joy again. The stop-motion animated film also features gorgeous original songs, including Pinocchio's super sweet "Ciao Papa" and "Everything Is New to Me." Ewan McGregor voices Sebastian J Cricket. Bring a box of tissues.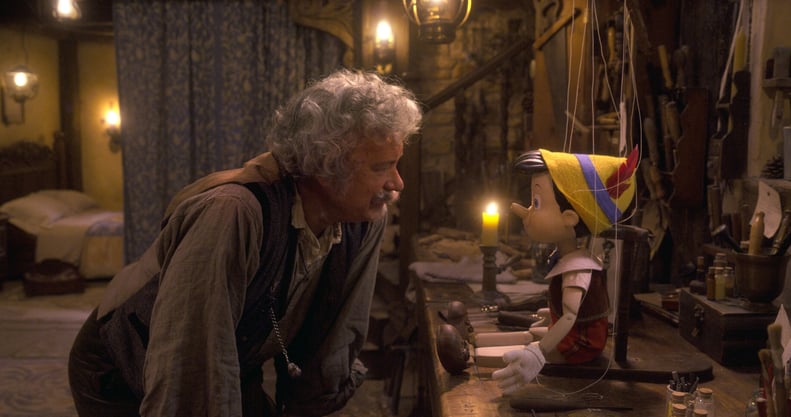 "Pinocchio" (2022)
"Pinocchio" (2022) is the newest of Disney's live-action remakes. Director Robert Zemeckis chose to imitate the Pinocchio puppet from the first Disney film and kept him puppet size, making him much, much smaller than the "real boy" he longs to be and more akin to a toddler. The soundtrack used songs from the original film combined with a few original tracks, including a song for Hanks's Geppetto, "Pinocchio, Pinocchio." The cast includes Luke Evans, Lorraine Bracco, Joseph Gordon-Levitt, and Keegan-Michael Key.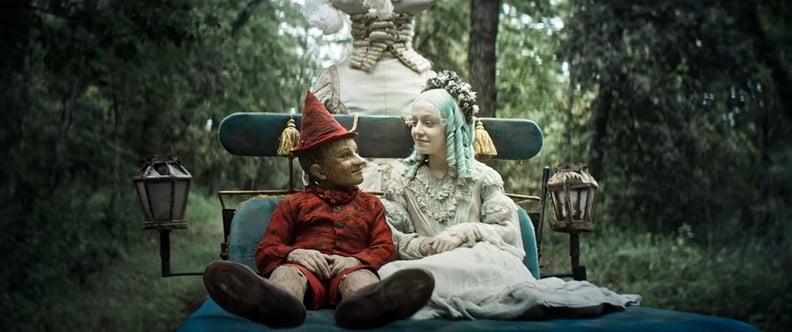 "Pinocchio" (2020)
2020's "Pinocchio," directed by Matteo Garrone, stays very close to Collodi's original story. It does not use CGI, instead using prosthetics for its more fantastical characters, including Pinocchio. It stars Federico Ielapi as Pinocchio and Roberto Benigni as Geppetto. The Italian-language film was nominated for two Academy Awards, for costume design and hairstyling.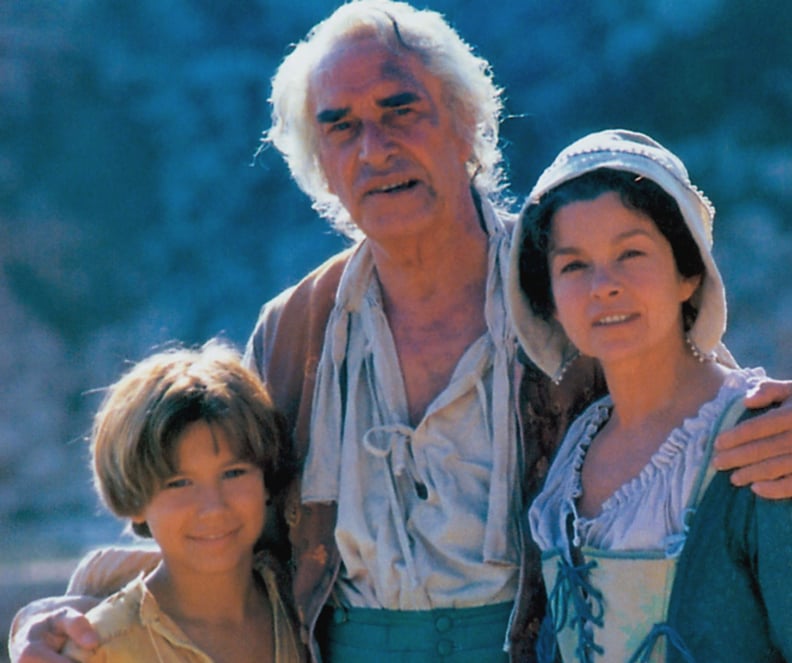 "The Adventures of Pinocchio" (1996)
"The Adventures of Pinocchio," released in 1996, stars Martin Landau as Geppetto and Jonathan Taylor Thomas as Pinocchio. Geneviève Bujold plays Leona, Geppetto's friend he's in love with, who used to be married to his late brother. It's more faithful to the original version than the Disney retelling while still targeted toward kids. It was not a box office hit, though some critics praised it for including some of the darker parts of the story. A sequel, "The New Adventures of Pinocchio," was released in 1999.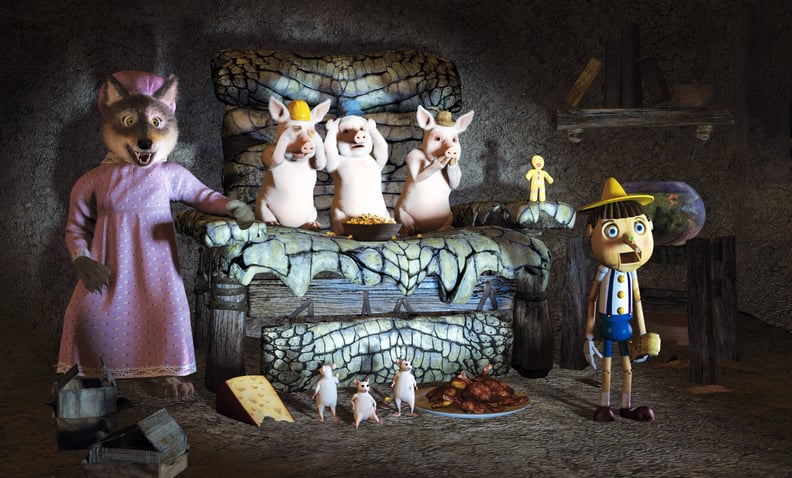 The Shrek Franchise
OK, technically these aren't Pinocchio movies, but Pinocchio is a major supporting character throughout the Shrek franchise. Like in his origin story, he's a puppet who wishes to be a real boy (a dream that briefly comes true in "Shrek 2"). Like the other fairytale creatures, he's usually used for comic relief. In the first "Shrek," Geppetto sells him to Lord Farquad, and he's dumped in Shrek's swamp not long after. In "Shrek Forever After," he tries to sell Geppetto to Rumpelstiltskin in order to become a real boy. He's also set to appear in "Puss in Boots: The Last Wish" — and perhaps, this time, his dream will come true for good.