The Cast of Pose Reacts to Their Emmy Snubs: "These Tears Are Not About an Award"
While Pose scored a handful of 2020 Emmy nominations, including lead actor in a drama series for Billy Porter, the rest of the core cast was essentially snubbed. Following the nominations, Angelica Ross, Indya Moore, and Mj Rodriguez posted their sentiments on Instagram on July 28. For them, it wasn't necessarily about the lack of a nominations, but about what the lack of nominations represents. Porter mentioned on Instagram that it took him "a minute to process all of the conflicting thoughts [he] had" about the Emmy snub for his fellow Pose cast members in light of his nomination.
In Rodriguez's caption, she drew a parallel between herself and the X-Men of the Marvel universe saying, "their stories and backgrounds are no different then the ones I realistically live." She asks for those familiar with the comics or series to "read between the lines," and in case you're not entirely sure what she's referring to, the X-Men have long been considered a queer allegory.
Moore posted a string of tweets from writer Raquel Willis centered on how not only do the "Black trans women who work on Pose deserve so much more recognition," but that the disparity between "support for cis gay men and trans women can't be ignored." In the caption, Moore added that it wasn't about the award nomination itself, it was about the fact that "we literally have to depend on their recognition in order for networks and studios to honor our value."
In a heartfelt video, Ross spoke on how it wasn't about the nomination, it was about how she's been "working around the clock to get our society to value trans lives and Black trans lives." And even still, she doesn't feel like anything she does is working. Read ahead to see their full reactions to the Emmys snubs.
Mj Rodriguez's Reaction to Pose's Emmy Snub
Indya Moore's Reaction to Pose's Emmy Snub
Angelica Ross's Reaction to Pose's Emmy Snub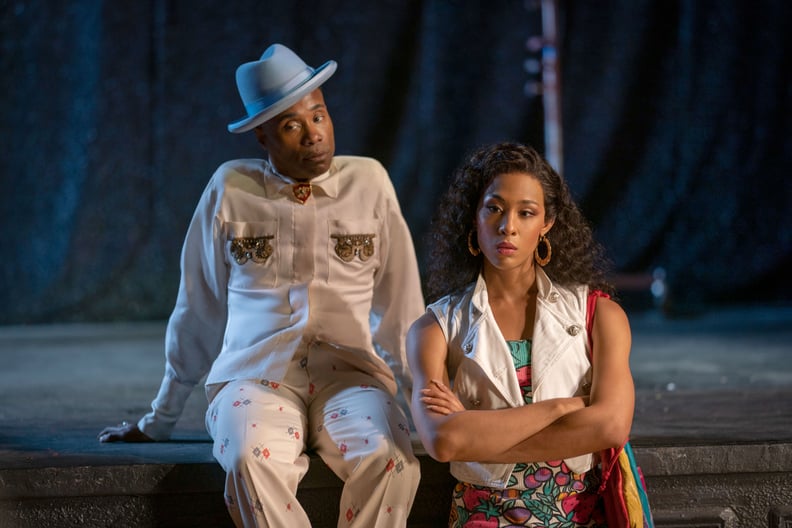 Billy Porter's Reaction to Pose's Emmy Snub
In an Instagram post on July 29, Porter spoke on his feelings about the nominations. He captioned the post as follows:
"It took me a minute to process all of the conflicting thoughts I had about yesterday. A record number of Black actors received #Emmy nominations this year, myself included. For that, I am grateful.
I have been doing this for a long, long time. It has taken me 30 years to get recognized for my work. If you had told me at 20 that I would win my first Emmy at 50. . . that I would win at all would have been inconceivable. But that I would have to wait that long would have been disappointing, frustrating, heartbreaking. I know the pain of being overlooked so well. Too well.
When I look at my Emmy win last year, I see the exuberant joyfulness in the faces of my #Pose family. MY win is THEIR win. And just as we share in each other's happiness, we all share in each other's pain. For me, @poseonfx lives at the intersection of art and activism and that is important to me. But I am keenly aware that for my SISTERS - it is much, much deeper than that. This is the story of their LIVES.
I love you @mjrodriguez7 @angelicaross @dominiquet.a.r.jackson @indyamoore @hailiesahar
Thank you @mrrpmurphy @stevencanals @janetmock @ourladyj @ryanjamaalswain @dyllonburnside @angelbcuriel"