Will the Coronavirus Affect the 2020 Emmys?
Yes, the 2020 Emmys Are Still Happening — Here's the Latest Update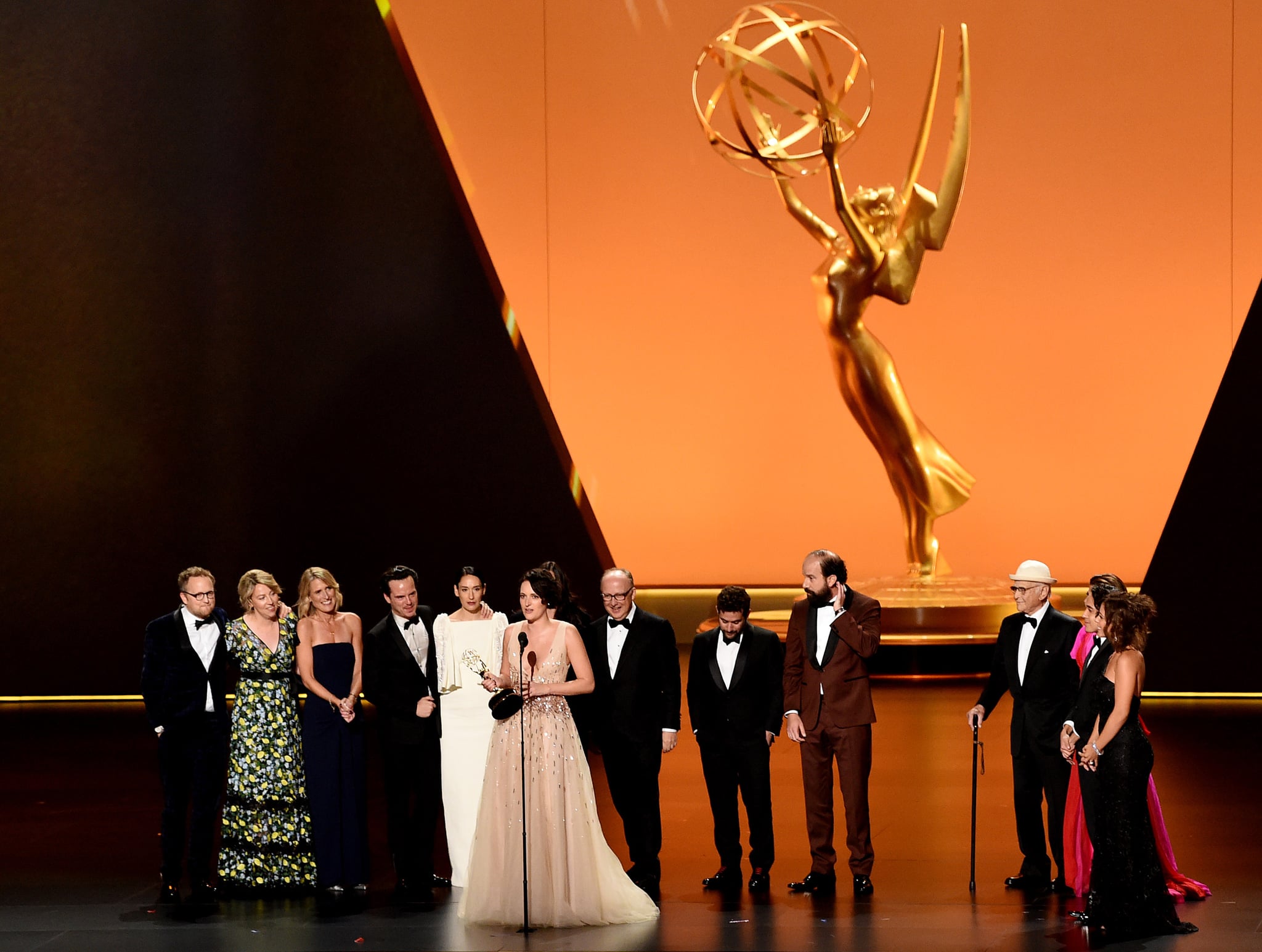 TV shows and movies have been in a holding pattern due to the novel coronavirus (COVID-19) outbreak, so what's happening with the Emmys? TV's biggest night is currently still scheduled to go on — nominations were announced on July 28 — but the huge event is going to look very different this year.
As of the most recent update on the Emmys website, the Emmy Awards have not been postponed: the ceremony is still scheduled for Sunday, Sept. 20. The eligibility window includes shows that aired between June 1, 2019 and May 31, 2020.
However, the Emmys will be going virtual this year. "As you've probably guessed, we're not going to be asking you to come to the Microsoft Theatre in downtown LA on September 20th," Emmy executive producers and host Jimmy Kimmel informed nominees in a letter in late July. "We are assembling a top notch team of technicians, producers and writers to work closely with Jimmy Kimmel and with you and your team, to make sure that we can film with you (and loved ones or whomever else you choose to be with) at your home, or another location of your choice. We're going to make you look fabulous – we're exploring the cutting edge of technology to allow to use good cameras and lighting and look forward to working with you to produce your unique 'on screen' moments."
Red carpets are famously crowded events, and on top of that, the ceremony packs thousands of people into an auditorium for several hours in close quarters, so it makes sense to have a virtual ceremony that foregoes a red carpet and audience over concerns of a possible second wave of coronavirus.
If possible, producers will have professional cameras and camera operators wherever nominees are located. "This will all depend on the comfort level of the people at the other end, but we've got to go and find them," Ian Stewart, president of Done and Dusted, the company producing the show, told Variety. "They might be at home, they might be in the garden, might be in a hotel, they might be standing on the side of the street. It doesn't really matter, wherever they feel comfortable. But we want to bring every nominee that we can logistically, live into the show."
Producers are also looking for a way to supplement the traditional Emmys viewing experience like giving glimpses behind the scenes, replacing the orchestra that plays people off, and potential musical numbers by major artists.