If you prefer entertainment with a heavy dose of country — I'm talking to you, Nashville fans — you're going to be all about this new movie. Pure Country: Pure Heart, the third installment in the Pure Country series, is the story of teen sisters who head to Nashville to learn more about their late father, a Marine who died in Iraq. When they uncover his secret past life as a musician, they are inspired to follow their own dreams of becoming singer/songwriters. It's got everything: a great country soundtrack, a Nashville setting (naturally), and Willie Nelson! Yep, the country legend has still got it. Not only is he one of the stars of this movie, his new album God's Problem Child comes out April 28, a day before his 84th birthday.
In addition to Nelson, the film stars Legally Blonde Broadway star Laura Bell Bundy, along with Kaitlyn Bausch and Cozi Zuehlsdorff as the sisters Ada and Piper. Watch the trailer to get an exclusive first peek at the movie and a taste of the soundtrack, which features 16 new original songs.
Two screenings of Pure Country: Pure Heart will take place at Stagecoach Country Music Festival on April 28 and April 30 in Indio, CA, where stars Willie Nelson along with Bausch and Zuehlsdorff will be performing. It will be available on DVD, Blu-ray, and Digital HD on Aug. 1.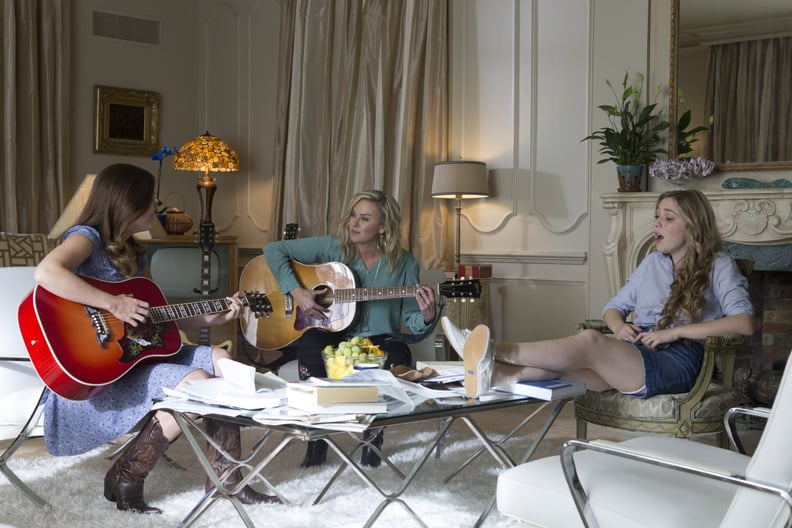 Image Source:

Warner Bros.