Twitter Lost It Over That Extremely Creepy Threesome on American Horror Story: Cult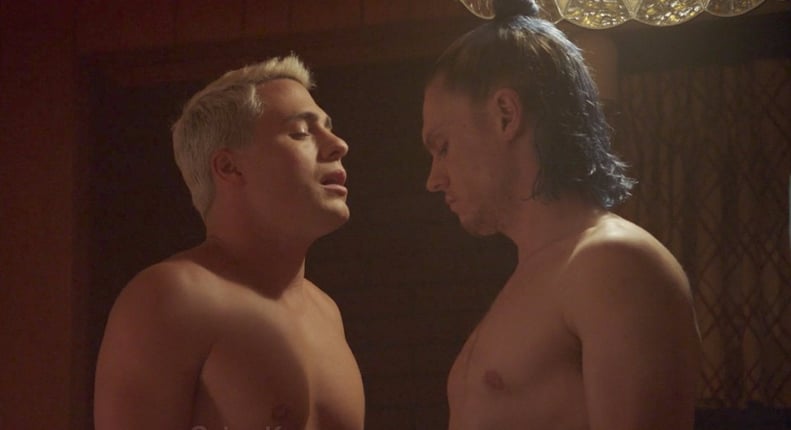 Spoilers for American Horror Story: Cult below!
American Horror Story: Cult delivers one seriously big twist at the end of the eighth episode, "Winter of Our Discontent," but that big reveal isn't what really got fans talking. No, the scene that really had Twitter freaking the f*ck out would have to be the extremely creepy, incestuous threesome that goes down between cult leader Kai, his sister Winter, and Detective Samuels.
The episode's focus is on the tumultuous relationship between Kai and Winter and how their bond has changed over the past few months. This all comes to a head when Kai tells her that she needs to be "the mother of our messiah baby." (Um . . . K) Fortunately, Kai doesn't want to have sex with his little sister himself. Well, not exactly.
He calls upon Detective Samuels to come by the house and have a threesome with them. "The leader must be the last to penetrate, when you both are joined as one," Kai explains. "This isn't sex, it's a spiritual journey." Whatever the hell it is, Kai puts on All-4-One's "I Swear" before they get to it, which makes for one of the most bizarre scenes in AHS history. Naturally, Twitter had some thoughts.