Cardi B's Music Video For "Money" Has Just About Everyone Gasping For Air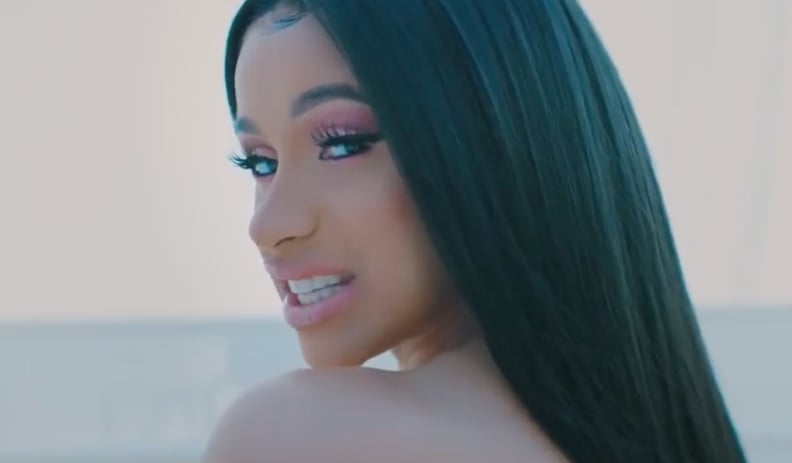 Youtube | Cardi B
Youtube | Cardi B
Cardi B's new music video for her latest Invasion of Privacy banger, "Money," premiered on Friday, and it took me about 20 minutes after its release to pick myself up from the ground. I'm still trembling and shaking, but I'm determined to do the Lord's work and let everyone know how the internet is collectively celebrating the three-minute masterpiece.
In the video, Cardi proves that she's a multifaceted star. Seriously — she manages to show off her amazing stripping skills, breastfeed her baby, and give us some stunning outfits and visuals. OK, let me repeat that: she strips, breastfeeds, aaannd serves looks in the same music video. Did you hear me that time? Good.
By the end of the clip, fans were left in so much awe, they had to get their thoughts out. "Proof that women really can have it all. A freaking icon," one Twitter user wrote. Another just said what we're all thinking, tweeting,"Y'all can't lie, SHE SNAPPED." Read even more of the best reactions to the "Money" video ahead while I turn this song up to the highest decibel possible.