27 Albums That Got Us Through This Upside-Down Year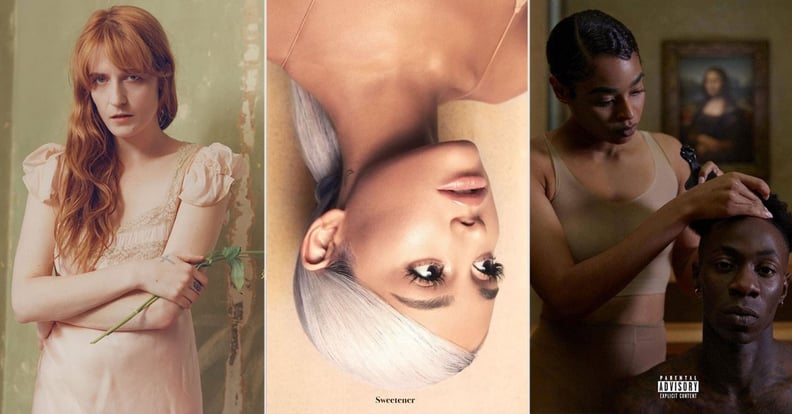 Despite the year's challenges, we were blessed with some excellent music. From surprise collaborations like Everything Is Love by The Carters and the soundtrack for A Star Is Born by Lady Gaga and Bradley Cooper, to stellar debuts with multiple bops like Camila Cabello's self-titled solo album, 2018 was abundant with the right jams to remind us that we're still standing — and we're going to be okay. As Ariana Grande sang on this year's Sweetener, we've just got to "keep breathin'." Keep reading to see some of POPSUGAR editors' favorite albums of 2018, in no particular order.
01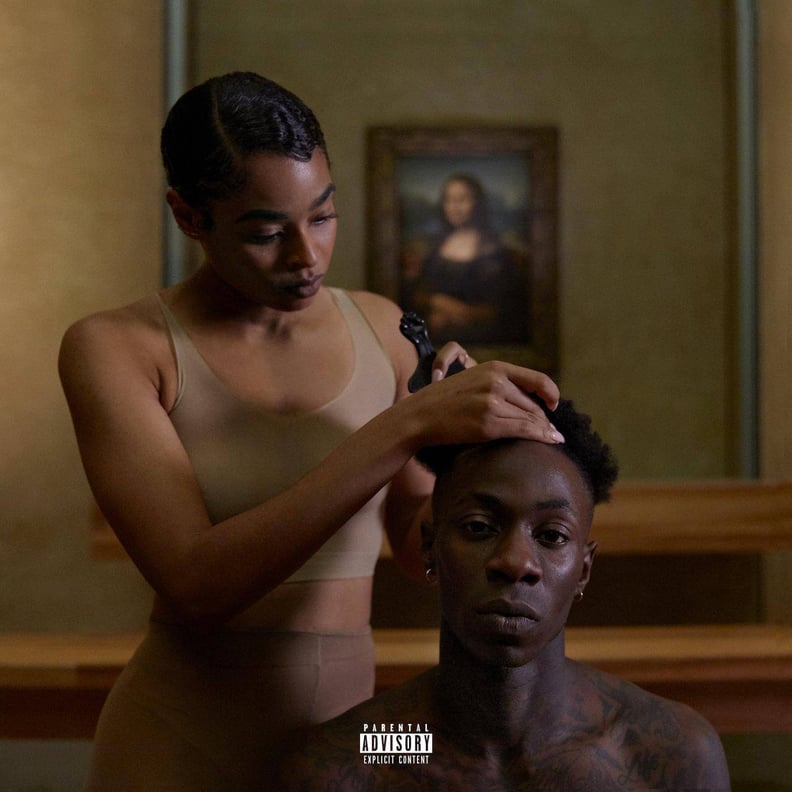 Everything Is Love by The Carters
"Beyonce and JAY-Z made us all go apesh*t when they dropped their joint album as "The Carters" in June. The LP came and blessed the world while the two were on their On the Run II tour, and every part of my being was shook. If wealth and prosperity had a sound, it'd be this album. The music video for their song 'APESH*T' also makes a powerful statement as the power couple takes over the Louvre in Paris. Bey and Jay sing and rap in the museum amid high art that glorifies previous images of white sanctity, thus recontextualizing classical Western art to shed a light on the beauty and artistry of blackness. When the video dropped, I was moved, I was inspired, I was in awe. The album itself also delves into their success, legacies, and the ups and downs of their marriage — and their eventual path to reconciliation and strengthening their relationship. Bey declaring 'We went through hell with heaven on our side' in the album's final track, 'LOVEHAPPY,' still gives me chills." — Brea Cubit, celebrity and entertainment editorial assistant
02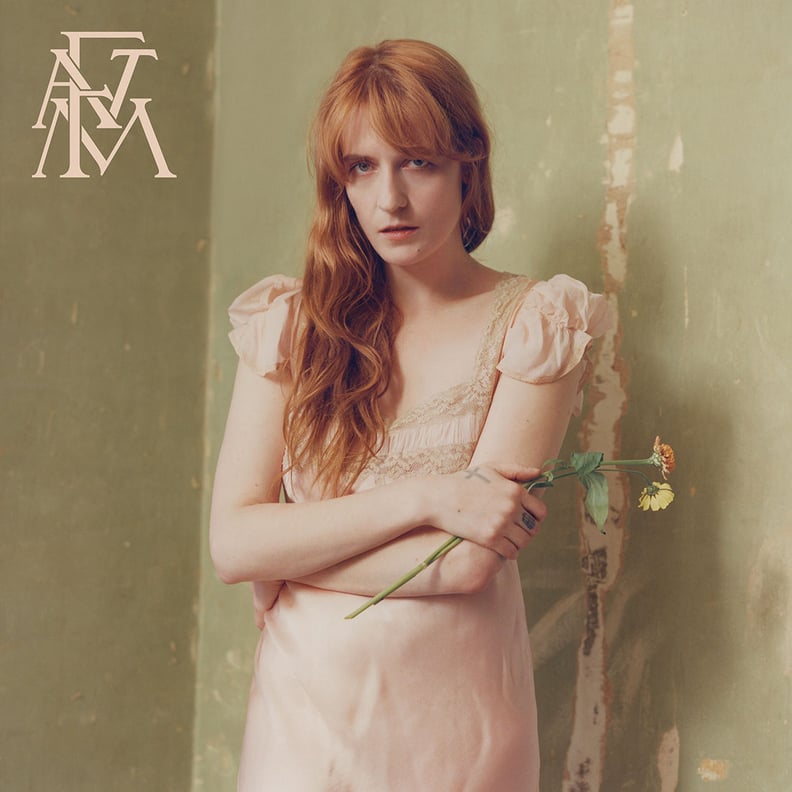 High as Hope by Florence + the Machine
"Florence + The Machine's fourth studio album is a deeply personal spell-binding journey. Lead singer Florence Welch, who wrote every song on the LP, lends her angelic vocals to an album that touches on different topics, including her previous struggles with an eating disorder, getting ghosted, and memories of youth. There are a number of standout tracks, but one that is particularly captivating is 'Patricia,' an enchanting tribute to punk-rock pioneer Patti Smith. Every cadence and chord makes me feel as if I'm on a cloud, aimlessly floating around with no control over where I go but also somehow at peace with ceding power over my thoughts to the music." — Brea Cubit, celebrity and entertainment editorial assistant
03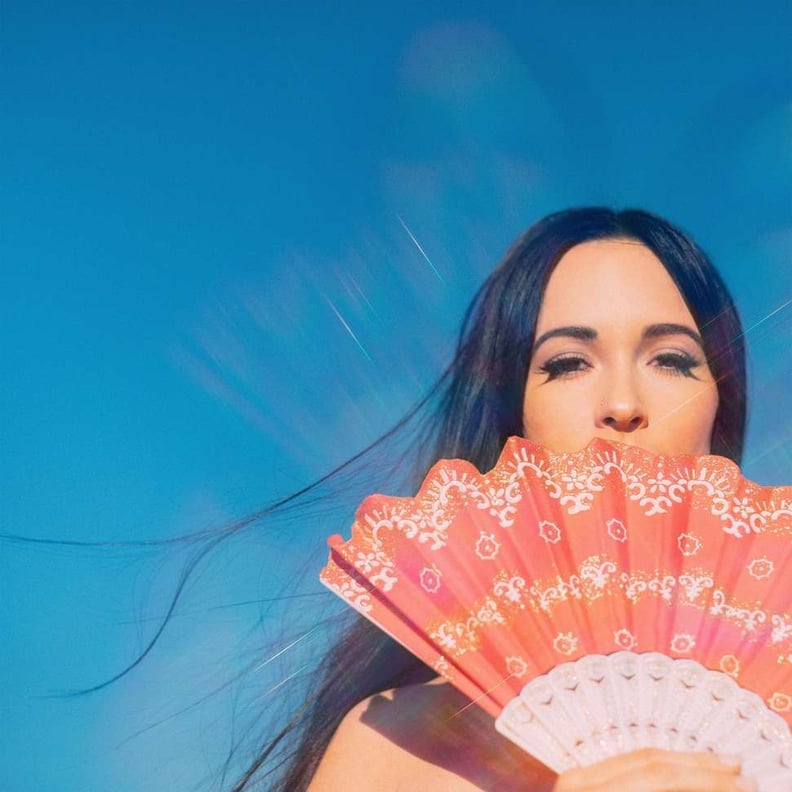 Golden Hour by Kacey Musgraves
"Not many people can capture loneliness, love, or loss as beautifully as Kacey Musgraves, and she wistfully explores these themes on Golden Hour. What I've always loved most about Musgraves's songwriting is her message that it's OK to not be OK, no matter how perfect things may look from the outside. Golden Hour could have been 13 tracks about being blissed out and in love — Musgraves married fellow country singer Ruston Kelly in Oct. 2017 — but instead, she gave us twangy slow jams about self-care and independence ('Lonely Weekend'); depression and self-doubt ('Happy & Sad'); and missing a parent ('Mother'); and even a disco-inspired track called 'High Horse' that calls out the Pretentious Patties of the world. My favorite moment on Golden Hour is coincidentally at the very end: on the last song, the deeply heartwarming 'Rainbow,' Kacey croons, 'It'll all be alright.' And if there was one message I needed to hear in 2018, it was that." — Britt Stephens, content director
04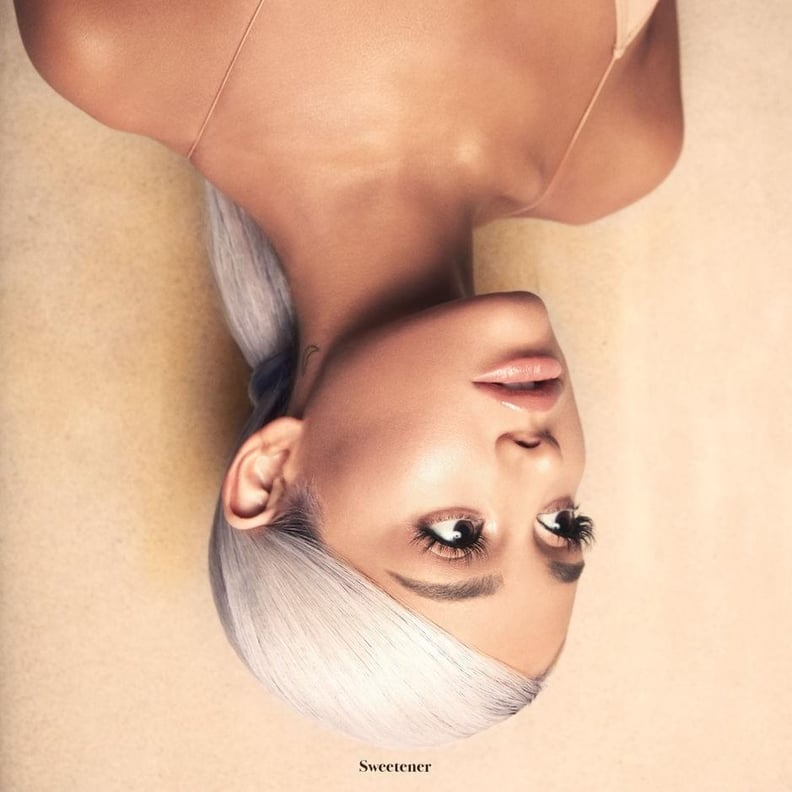 Sweetener by Ariana Grande
"When Ariana Grande dropped Sweetener, I was ready to invest. I hadn't been in love with her first two singles, but I was ready to listen to the album as a whole — I personally find that's the best way to listen to songs anyway. When I finally listened to Sweetener, I fell in love. It's weird, it's joyful, it's finding love in a dark time, and just trying to keep 'Breathin'' (you see what I did there?). 'God Is a Woman' is unarguably my favorite track — it's sensually defiant, a call to women and a note to men. 'Get Well Soon' is a close second, the kind of self-help anthem that could seem trite with another artist, but considering how open Grande has been about her mental health since the 2017 bombing at her Manchester concert, it serves as an ode to her own emotional journey and her desire for her fans to take care of themselves. Grande impressively shows off her vocal bag of tricks and reminds us that there's levels to that kind of success." — Mekishana Pierre, assistant entertainment editor
05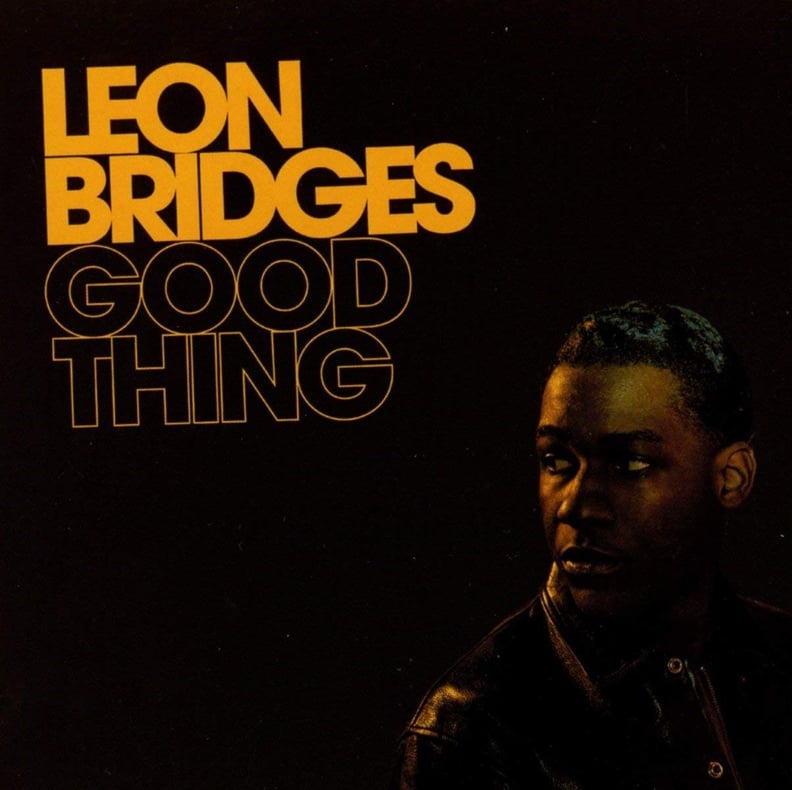 Good Thing by Leon Bridges
"It's always a treat to be surprised by a singer's sophomore album, and Leon Bridges's Good Thing was an unexpected delight. He departs from the retro soul stylings of his debut, Coming Home, and instead delivers an equally smooth journey into modern R&B punctuated by elements of funk." — Nancy Einhart, executive editor
06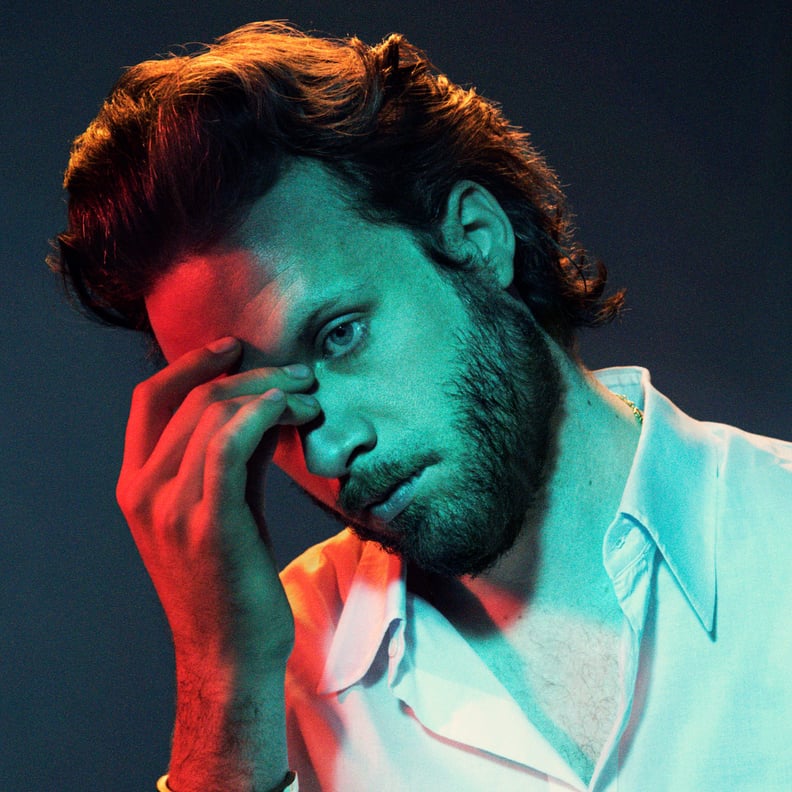 God's Favorite Customer, Father John Misty
"No one making music today combines whimsy and melodrama better than Father John Misty, which is evident in the title of his fourth album. As with the rest of his catalog, the crooning indie singer-songwriter comes dangerously close to pretentious, but he makes up for it with his stunning vocals, gripping piano arrangements, and witty lyrics." — Nancy Einhart, executive editor
07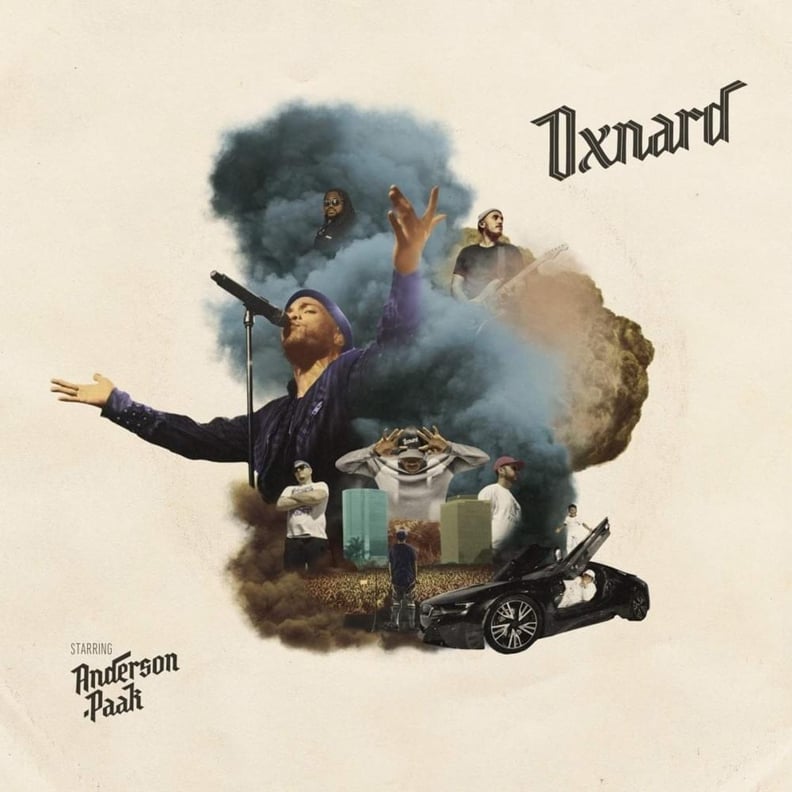 Oxnard by Anderson .Paak
"Anderson .Paak's third studio album showcased the rapper's mission to be bigger and better, and I'd say that mission was accomplished. From the beats to the flow, Anderson .Paak stakes his claim as one of the hip-hop gems of 2018. He's hardly overshadowed by all the major features on the soundtrack, including Kendrick Lamar, J. Cole, Pusha T, Dr. Dre, and Snoop Dogg, which speaks volumes on his skill.
Anderson .Paak also tackles a number political topics, notably in the song '6 Summers.' He calls out Trump by name, demands gun reform, and encourages the black community to stand up and embrace their culture. His trademark utilization of melody within his raps are also prominent, as is the influence of religion and the church. So he didn't drift away from what put him on the map. He instead evolved his style, and that's the sign of a true artist. Overall, the end result is a 14-track LP that moves and grooves with ease, makes you think, and provides some of the best beats of any album this year. Yep, I said it." — Brea Cubit, celebrity and entertainment editorial assistant
08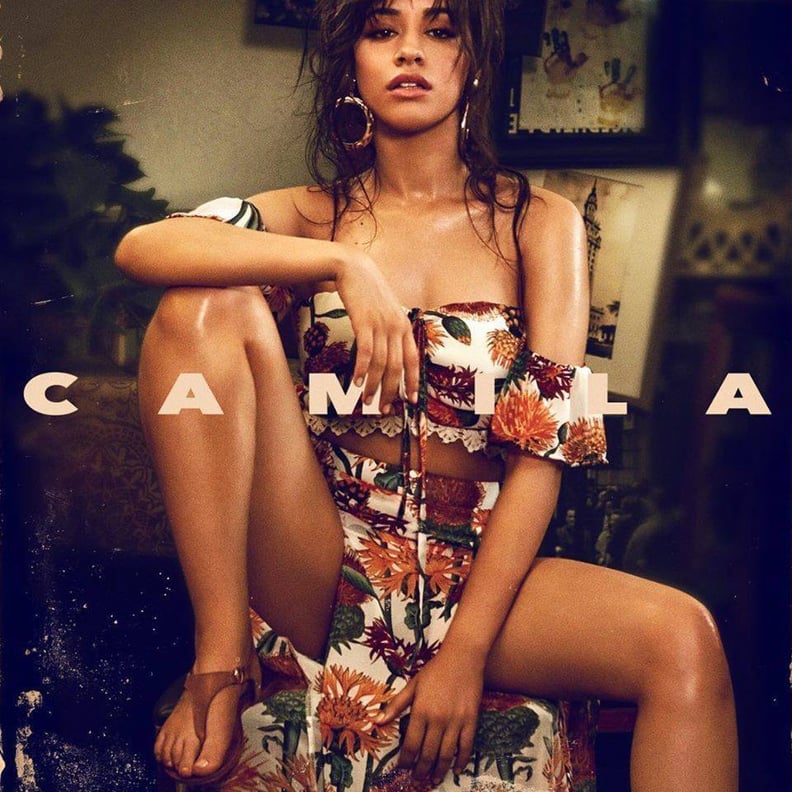 Camila by Camila Cabello
"When Camila Cabello first left Fifth Harmony, I had her pinned as the next Zayn Malik — and trust me, that's not a compliment. But when 'All These Years' — an upbeat yet soft bop that had me feeling all the feels — came on my Spotify discover playlist, I was done for. Camila runs the gamut of emotions, and Cabello's vocals are sultry and inviting, whether she's calling out the fakers in 'Real Friends' or giving you female-empowerment vibes on 'She Loves Control.' Bottom line, if you love great pop music, you should have this album on repeat." — Katie Shafsky, copy editor
09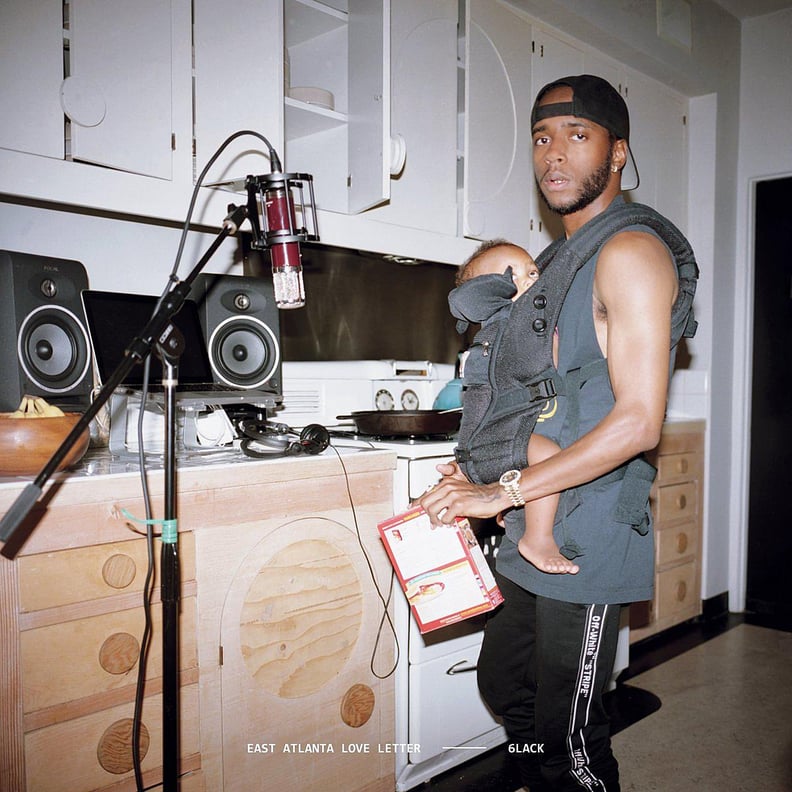 East Atlanta Love Letter by 6lack
"I've streamed this album so many times that I'm honestly waiting for an email from Apple Music, asking if I'm OK. I've been a fan of 6lack's voice for a while, and on East Atlanta Love Letter, he — for lack of a better word — snapped. From the album's slick and soulful title track to up-tempo bangers like 'Switch,' strung together with empowering interludes from women, it was one of the few that I listened to all the way through this year. Because one my favorite musical genres is Men Realizing They're Trash and Trying Desperately to Atone For Their Sins, I appreciate the Atlanta singer's take on owning up to his mistakes and dealing with the fallout of a messy breakup; one of the tracks I love most is 'Sorry,' on which 6lack admits fault in a relationship and attempts to crawl back to his lady, even acknowledging, 'I guess I gotta learn my lesson.'
On 'Seasons,' 6lack and Khalid look for the light at the end of the tunnel, and the final track 'Stan' may quite possibly be one of the most beautiful songs I've heard; truly a modern-day 'I Will Always Love You' that I maintain would be perfect for walking down the aisle and getting it on with your other half. East Atlanta Love Letter was just that; a perfectly-packaged love letter and palate cleanser after months of men behaving badly." — Britt Stephens, content director
10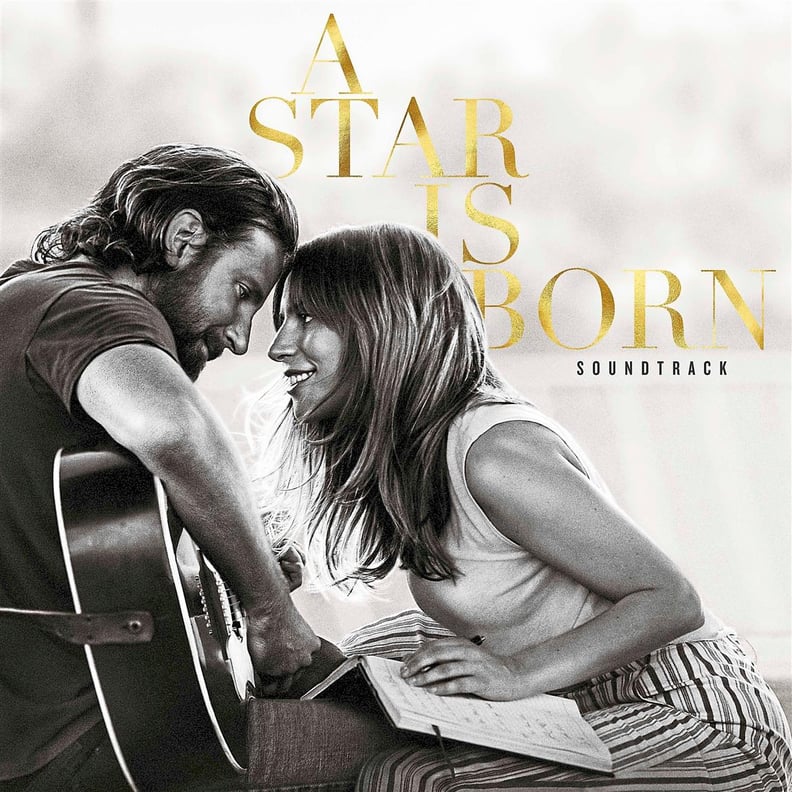 A Star Is Born Soundtrack by Lady Gaga and Bradley Cooper
"If you told me Bradley Cooper would have worked on one of my favorite albums of 2018, I would have wondered if you had a little too much to drink. That's what A Star Is Born has done, it's made us all helpless to the musical prowess of Lady Gaga and Cooper as a duo. Whether you're watching the movie or just enjoying the soundtrack, there's such a visceral storytelling in each song that it's impossible not to lose yourself in the album. Obviously Gaga is a powerhouse in her own right, and she truly shines on this soundtrack (Don't get me started on her voice in 'I'll Never Love Again'). But Cooper is actually singing on the soundtrack, which is a whole new side of him I never expected and I could totally dig his rock-country sound. The entire soundtrack blew my mind!" — Mekishana Pierre, assistant entertainment editor
11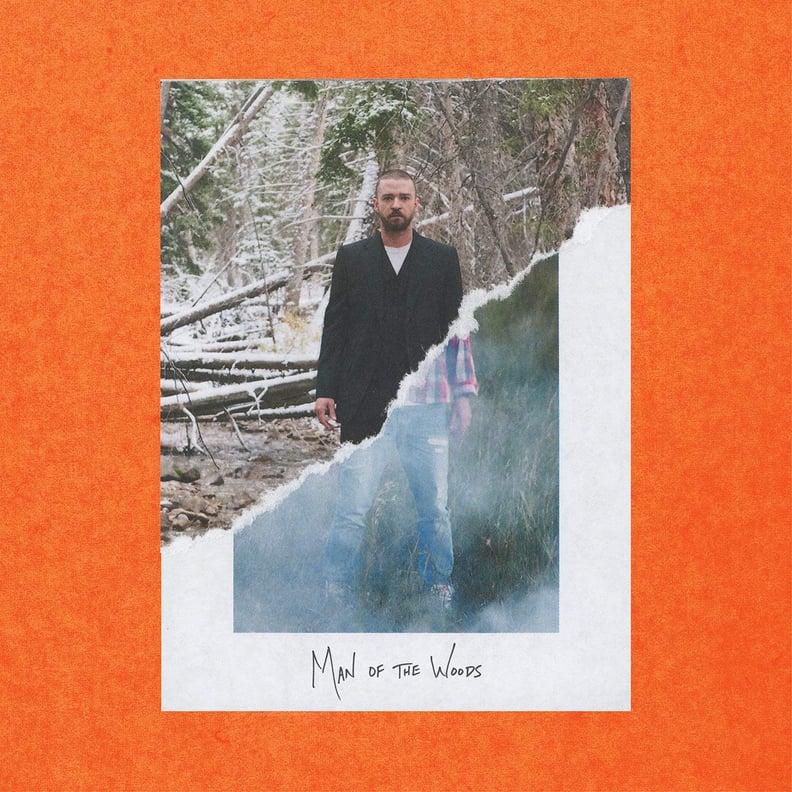 Man of the Woods by Justin Timberlake
"With Man of the Woods, Justin Timberlake got more personal than he has in the past — while still delivering plenty of pop jams. 'Filthy,' 'Sauce,' and 'Supplies' somehow felt both fresh and classic JT at the same time, and fans got to (literally) hear from his family thanks to Jessica Biel's interlude and Silas's voice on 'Young Man.' Some of my very favorites? The collaborations, including 'Morning Light' with Alicia Keys and 'Say Something' with Chris Stapleton. Oh, and don't even get me STARTED on the music videos or the tour." — Laura Meyers, content director
12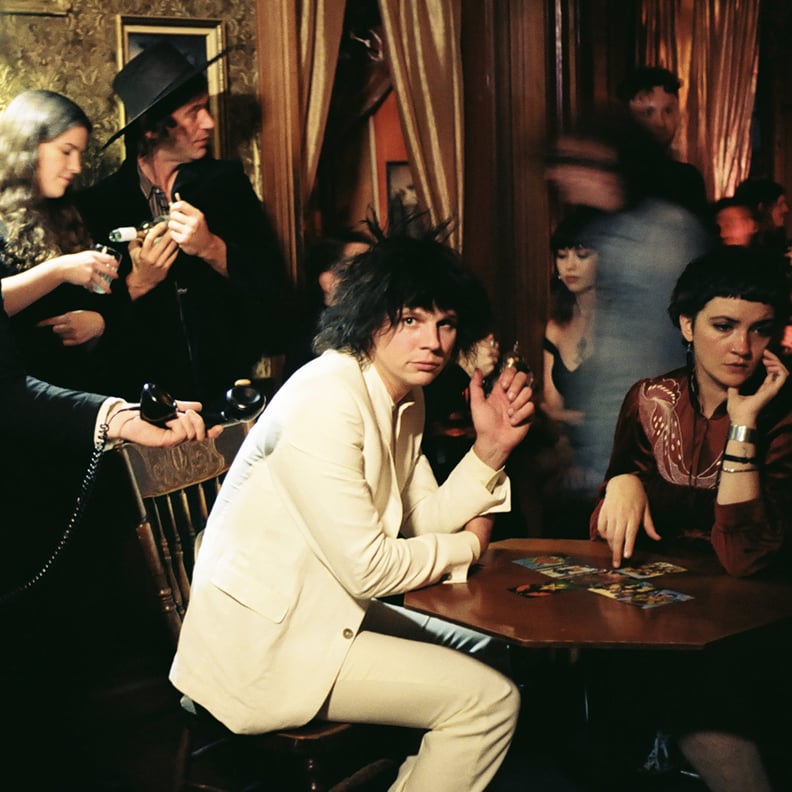 Full Circle Nightmare, Kyle Craft
"In an era when pop music dominates, what are we rock fans to do? One solution: listen to Kyle Craft, who shreds and shrieks in true throwback style. This Southern-tinged glam rock album has the energy of the New York Dolls and theatrical vocals of T. Rex, yet it still sounds edgy and modern." — Nancy Einhart, executive editor
13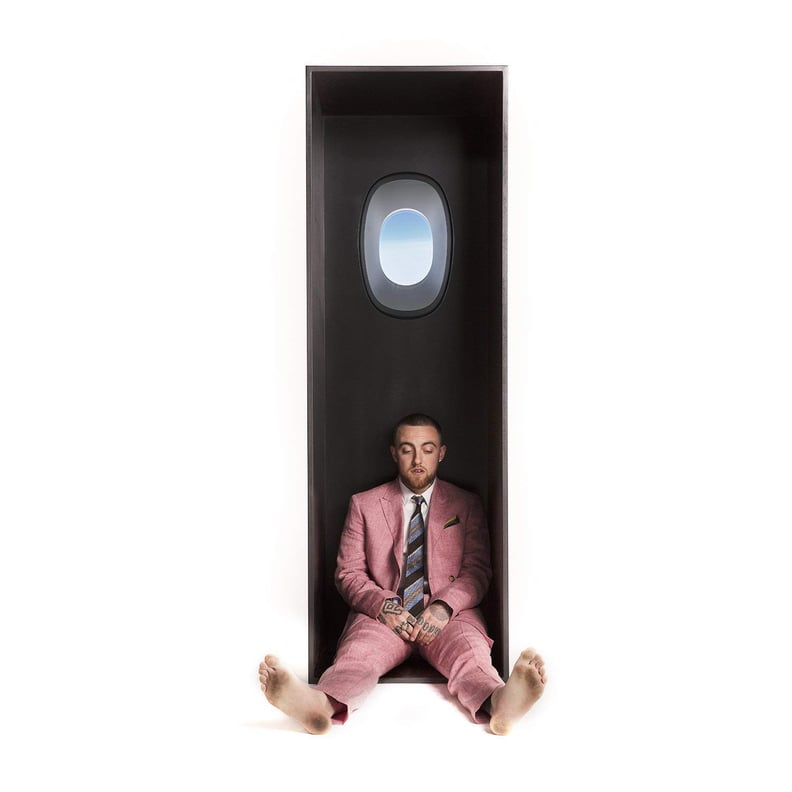 Swimming by Mac Miller
"Mac Miller released Swimming, his fifth studio album, a month before his death at the age of 26. The album comes after his well-beloved The Divine Feminine and strikes a vastly different tone, though it's just as silky smooth. Swimming is an album of heartbreak, bleak outlooks, and a wounded soul, but it's not the usual woebegone rapper tunes that you'll find on the charts. Miller perfectly created a mood for the album and Swimming is an appropriate title, something is obviously trying to pull him under but he manages to keep his head above water. As a whole, the album is beautifully wistful, with self-deprecating lyrics expertly combined with warm funky music and clear emotion from Miller." — Mekishana Pierre, assistant entertainment editor
14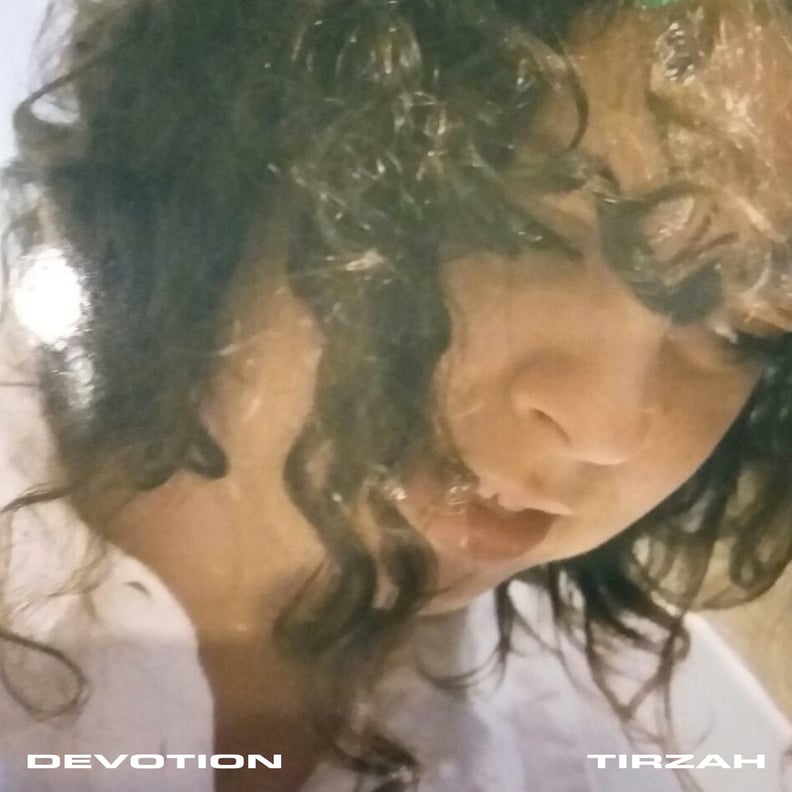 Devotion by Tirzah
"Tirzah is so good, I didn't even want to tell people about her; Devotion has basically been my little secret this year. The emerging British singer has a voice that sounds soaked in sadness, and her melancholy yet introspective lyrics remind me of my all-time favorite, Fiona Apple. Like Apple, she nails the beautiful hell that is falling in love; the self-effacing 'Do You Know' sounds like the sharp realization that a romance never actually existed, while 'Gladly,' a hopeful song about overcoming negativity, could easily be played as a newlywed couple's first dance song. Tirzah's darkly dreamy debut ranks high on my list of favorite 2018 albums, and I can't wait to see what she does next." — Britt Stephens, content director
15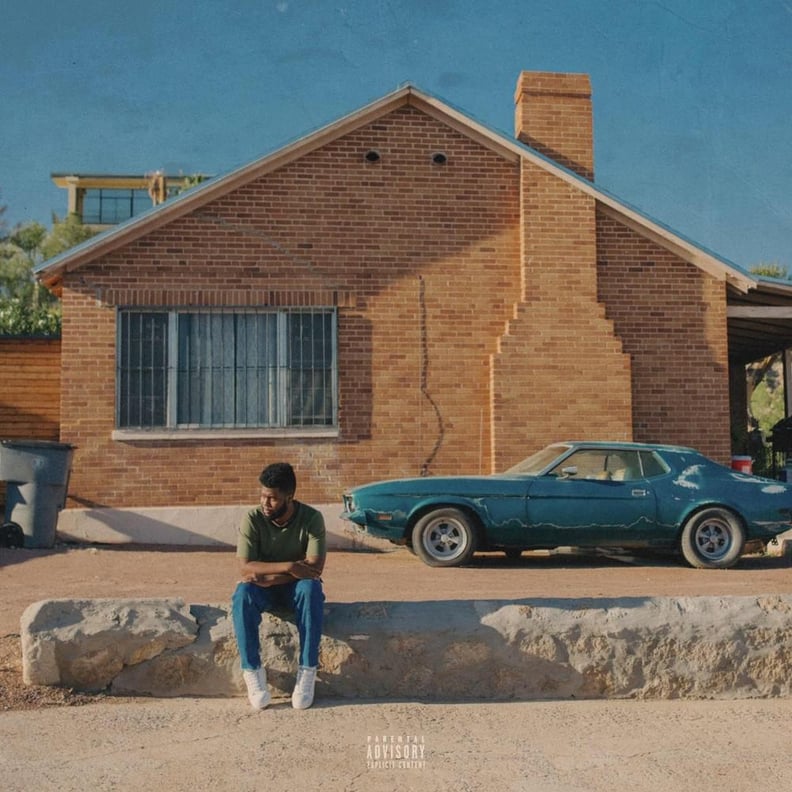 Suncity by Khalid
"It's rare that I'll like a majority of songs on a single album, but Khalid's sophomore EP is so consistent that chances are if you like one of his pop-infused R&B tracks, you'll like them all. His melodies are at once somber and breezy, and his voice is just so soothing. My favorite song is 'Saturday Nights' followed shortly by 'Vertigo'!" — Stephanie Nguyen, native editor
16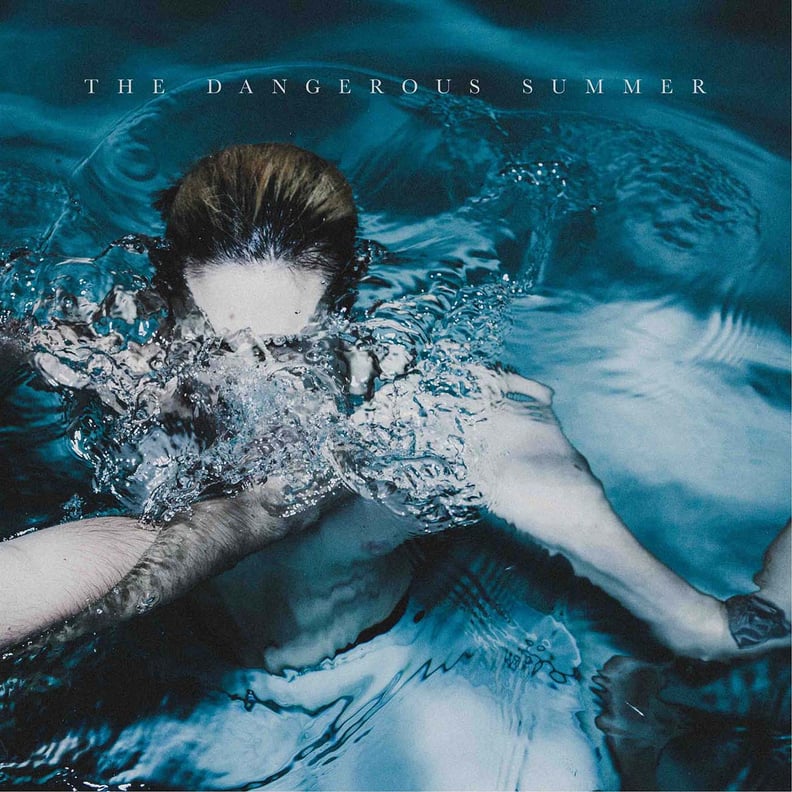 The Dangerous Summer by The Dangerous Summer
"The Dangerous Summer by The Dangerous Summer was by miles my favorite album of the year, and felt like coming home after the band took a four-year hiatus from creating music. TDS never fails to get me in my feelings, and this album is the perfect balance of raw deep cuts and upbeat punk rock bangers." — Alessia Santoro, editor
17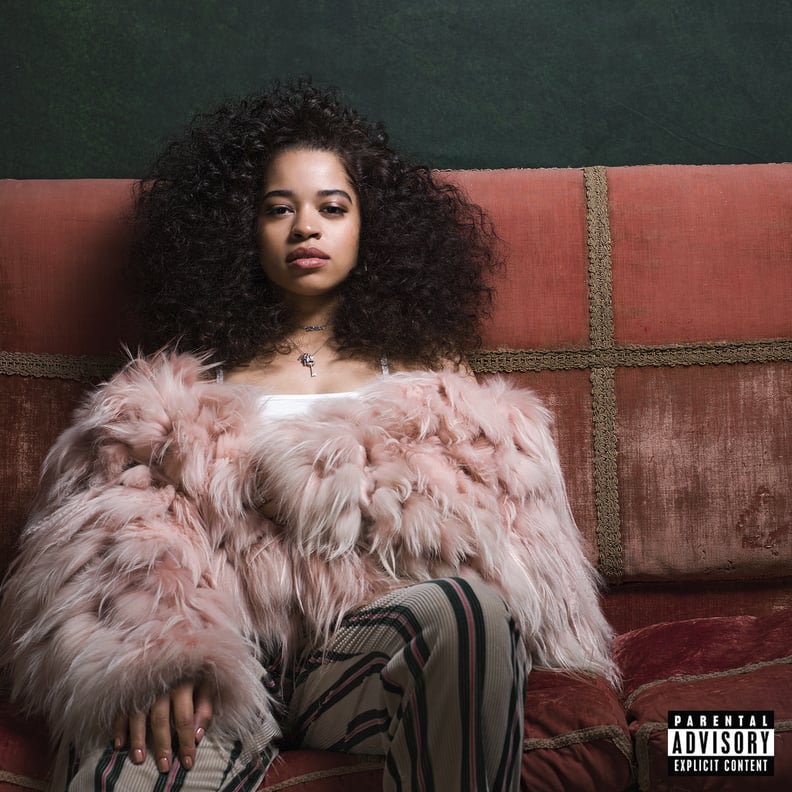 Ella Mai by Ella Mai
"Ella Mai's debut album proves that she's more than her catchy 2018 crush anthem 'Boo'd Up.' In fact, her first offering features several other self-confident, unapologetic bops like 'Good Bad,' 'Sauce,' and 'Shot Clock' — which all give off subtle Rihanna vibes — and the romantic 'Everything,' which gets an extra jolt of soul from John Legend. While I do willfully skip her duet with Chris Brown while listening to it, Ella Mai's debut album speaks her truth, and walks the line between 'I don't give a f*ck' and 'I might kind of still be in love with you' perfectly." — Britt Stephens, content director
18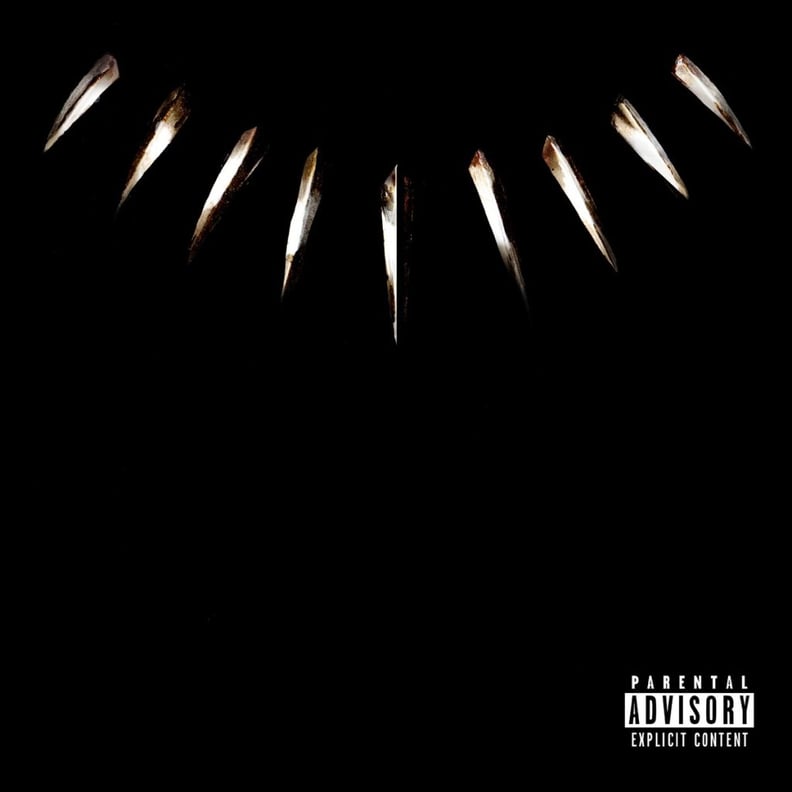 Black Panther: The Album by Various Artists
"I will never forget waking up on Feb. 9 and immediately listening to Black Panther: The Album. I already knew it was going to be an exceptional work of art, mostly because my favorite rapper, Kendrick Lamar, was one of the main geniuses behind every single track. And a month prior, we got a sneak peek of a few bops when TDE dropped Lamar and SZA's dreamy tune, 'All the Stars' and Lamar's collaboration with Jay Rock, Future, and James Blake in 'King's Dead.' But those were only tidbits of the masterpiece. The album has a dope mix of voices — Ab-Soul, Travis Scott, Mozzy, Zacari, The Weeknd, Khalid, etc. — and brilliantly gives a few hints about the actual Black Panther movie. (I impulsively blurted out, 'OH, I GET IT, KING'S DEAD,' in the theater when — spoiler — Killmonger seemingly killed T'Challa). It also uses some of the same sounds and instrumentals that were in the movie, creating a perfect interconnection between the LP and the film. The soundtrack's flow, variance of sound, and meaningful messages definitely make it one the best albums of the year. And if you disagree, you can miss me with that bullsh*t." — Brea Cubit, celebrity and entertainment editorial assistant
19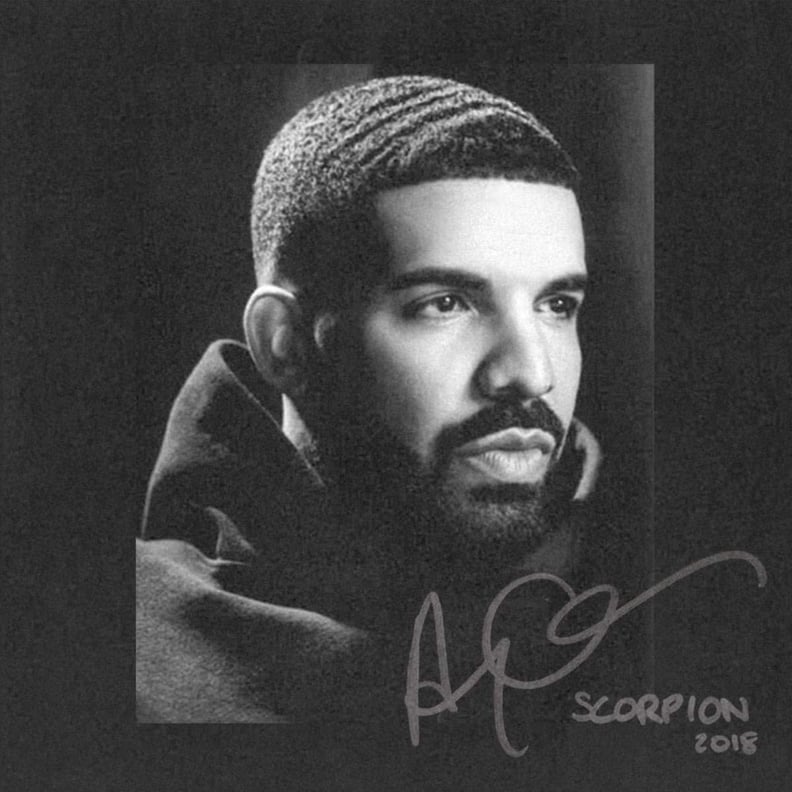 Scorpion by Drake
"Scorpion was one of the most anticipated albums of the year. Aside from the suspense of baby Drake, all the beef with Pusha T (both of which were addressed thank GAWD) there was much to look forward to on Drake's 5th album especially with teases like 'God's Plan' and 'Nice For What.' While this album didn't include as many universal hits like Views & More Life, we still got our Summer anthem from it 'In My Feelings' — Drake took it back some classic R&B/rap beats and as a result, we got #blessed with another masterpiece from Aubrey." — Zareen Siddiqui, audience development manager
20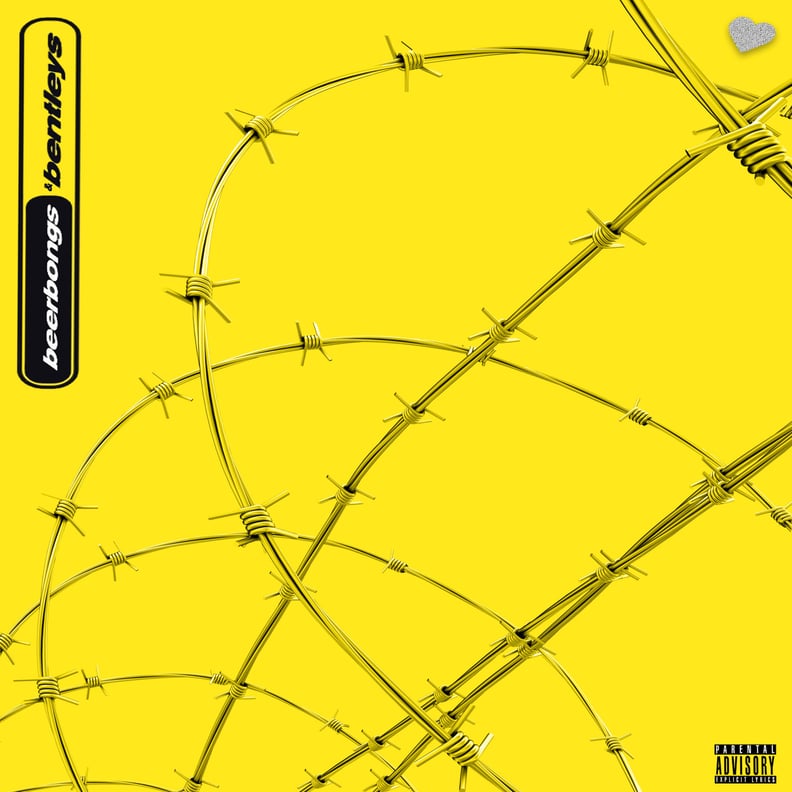 beerbongs & bentleys by Post Malone
"Say what you will about Post Malone, this guy makes bangerz – specifically bangerz that will 1000% get stuck in your head. beerbongs & bentleys includes some of 2018 biggest songs from 'Better Now' to 'rockstar' and who could forget the radio-favorite 'Psycho'? (Literally did anyone forget that song? I continually have it on a loop in my head.) All in all, this 2018 album deserves your full attention." — Kelsey Kennick, operations associate
21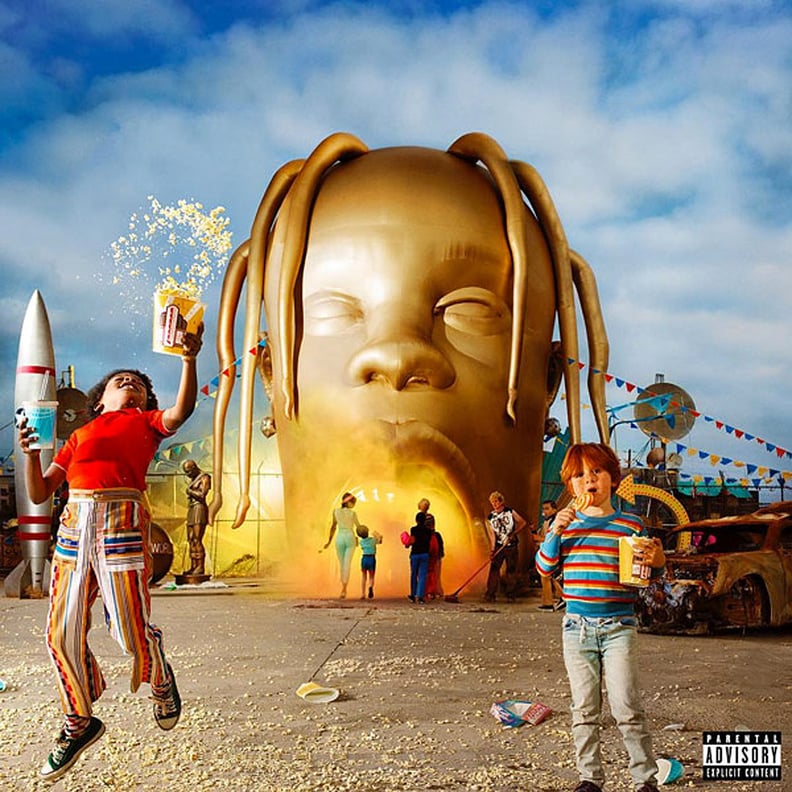 Astroworld by Travis Scott
"I was shocked by how much I loved this album, to be honest. Astroworld truly sounds great everywhere; in a house! With your spouse! In the car! In a bar! With a joint. . . what was my point? Oh yeah, that I was hooked on "Sicko Mode" from beat one, and spent many a sunny afternoon in the park nodding along to 'Stop Trying to Be God.' Also, you can't beat 'No Bystanders' for a solid pregame bop or running track. I haven't felt strongly either way about Travis Scott, but Astroworld changed all that for me. I might not go pick up a Kylie Lip Kit at one of his concerts, but I'll definitely keep listening to his bangers." — Britt Stephens, content director
22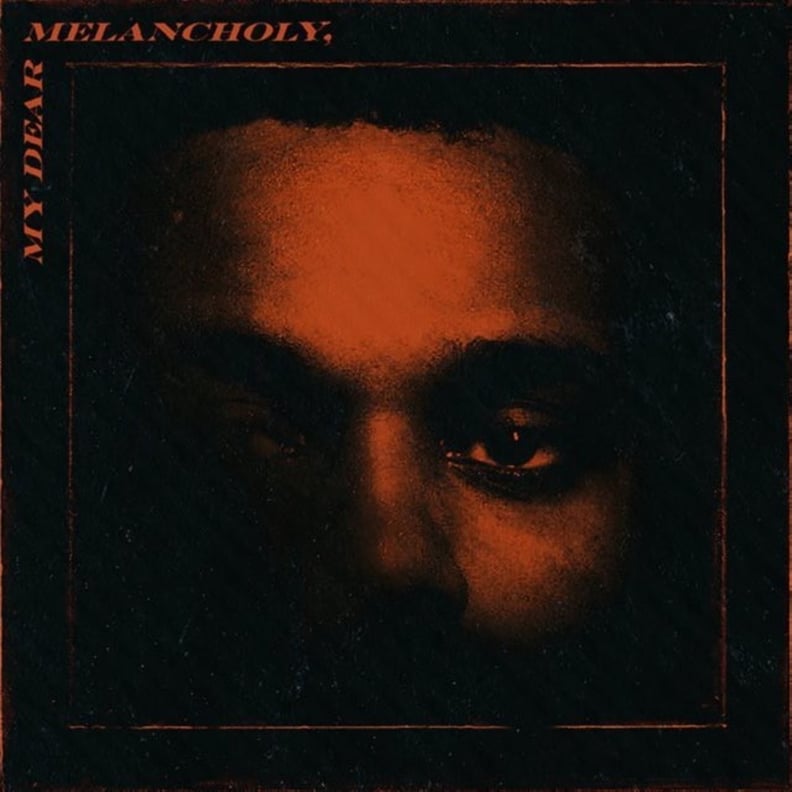 My Dear Melancholy by The Weeknd
"My Dear Melancholy came shortly after The Weeknd's split from Selena Gomez, and boy, did he pour his heart out on this EP. Even though the album is only six songs, The Weeknd takes you on such a roller coaster of emotions that you can almost feel his heart breaking in 'Call Out My Name.' Still, my favorite song from the album definitely has to be 'Try Me,' which seems to be all about his on-again, off-again girlfriend Bella Hadid. Thankfully, we won't have to wait very long for new music because The Weeknd just announced that he's working on a new album titled Chapter VI!" — Monica Sisavat, assistant celebrity editor
23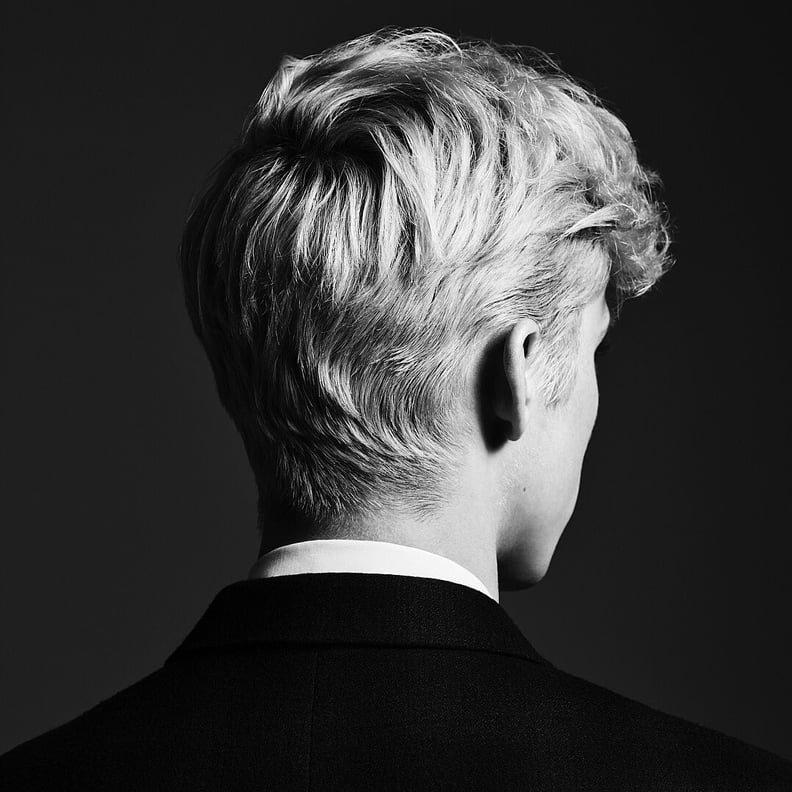 Bloom by Troye Sivan
"I proclaimed it on Twitter when it first came out and I'll say it again now: Troye Sivan's Bloom is the sexiest album of 2018. It musters up feelings of sneaking out in the middle of the night, making out in the backseat of a car, and falling in love for the first time. Between explosive bangers like 'My My My!' — I mean, that title alone! — and ballads like 'What a Heavenly Way to Die,' this album offers so much to love . . . and lust." — Kelsey Garcia, assistant trending and viral features editor
24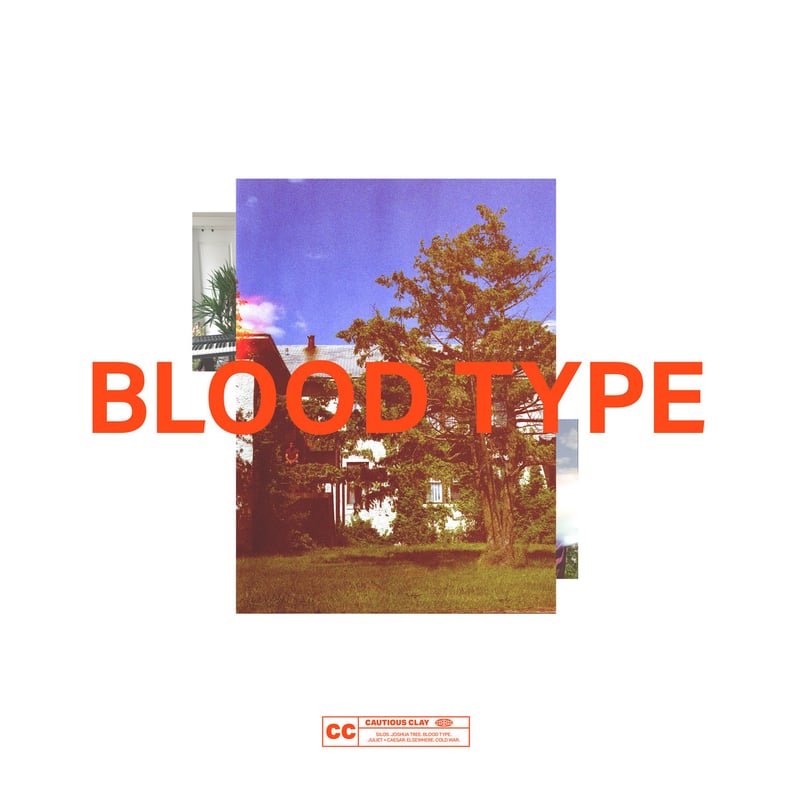 Blood Type by Cautious Clay
"You had to pry Blood Type away from me this year; not only did I listen to Cautious Clay's 7-song debut EP on repeat for weeks on end, but I recommended it to anyone who made the mistake of starting a conversation with me. Of course the lead single 'Cold War' is worth every bit of praise, but Clay (real name Joshua Karpeh)'s stellar production and thoughtful lyrics really shine on songs like 'Joshua Tree,' 'Juliet & Caesar,' and the title track, which literally bangs with pulsating riffs during a choir-backed post-chorus of 'My head is all good but my body's in shambles.' I've decided to stan completely." — Britt Stephens, content director
25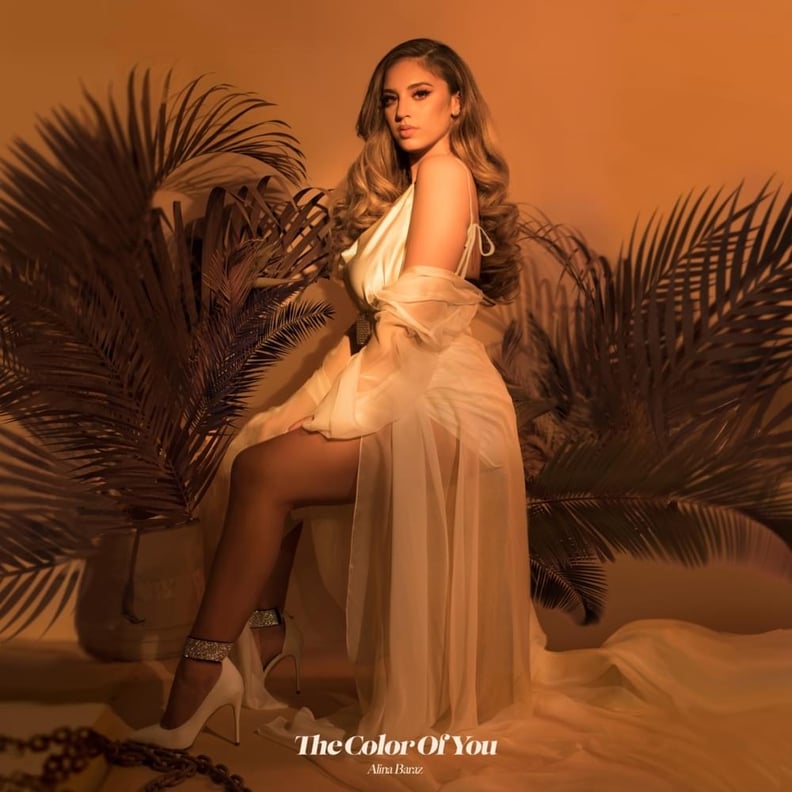 The Color of You by Alina Baraz
"I had no idea who Alina Baraz was before somehow falling onto her EP and I'm so glad I found her. Every song off the nine-track project is smooth and almost hypnotic. The romantic buried deep within me could listen to 'Fallin' every single night, while 'I Don't Even Know Why Though' is the regretful bop that makes me want to make all the bad decisions Baraz warns us against. Everything is sultry, dazzling, and worth a listen at least twice in a row." — Mekishana Pierre, assistant entertainment editor
26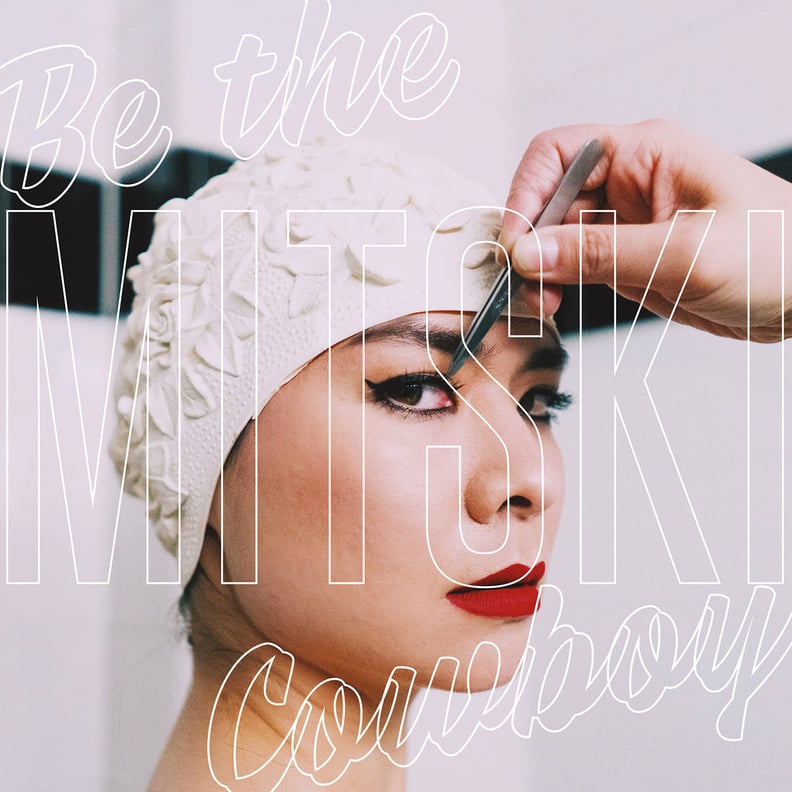 Be the Cowboy by Mitski
"Mitski's Be the Cowboy is for the girls who grew up dreaming of being the rock star, not dating one. She has something to say, and she says it about as succinctly and beautifully as possible. Plus, it bangs." — Julie Calnero, email marketing manager
27
Invasion of Privacy by Cardi B
"There was a lot of talk this year about whether or not Cardi B writes her own rhymes, but I'm self-aware enough to admit that I don't really care. It was a rough 2018, and I want to thank everyone involved in the making of Invasion of Privacy for giving me a handful of fun, twerkable tunes that helped get my mind off the fact that the world is ending. I'd like to give a special shout-out to whomever is behind the lyrics to 'Bickenhead.' I had no idea how badly I needed to 'pop that p*ssy on the stove' or even 'up in church' until Cardi told me to. Needless to say, it was a fun Summer." — Britt Stephens, content director