Netflix's Resort to Love Is the Perfect Rom-Com Escape This Summer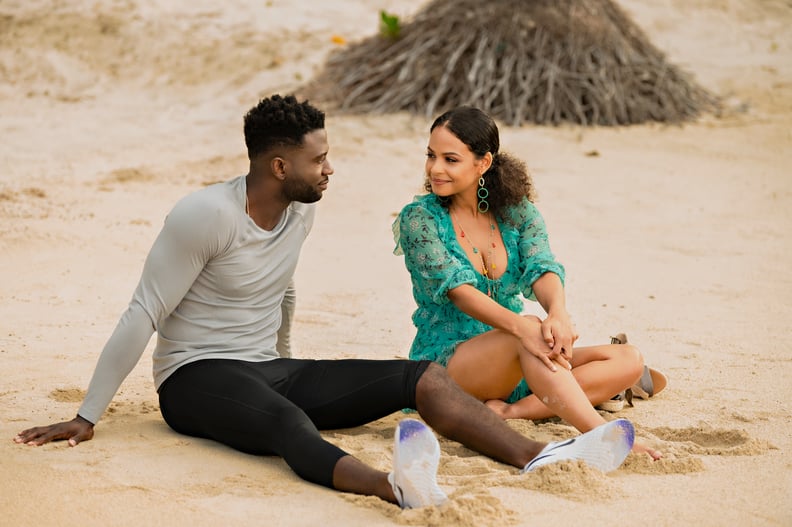 Resort to Love is the latest Netflix rom-com to steal our hearts. Produced by Alicia Keys, the film stars Christina Milian as an aspiring singer named Erica who finds herself working as a wedding singer at a resort after her dream career gets put on hold. Things seem to be turning around for Erica as she enjoys everything the resort has to offer and meets a handsome man named Caleb on the beach (Sinqua Walls), but things take a turn for the worse when she finds out Caleb is actually the brother of her former fiancé, Jason (Jay Pharoah). To make matters even more complicated, Jason is getting married at the resort, and Erica is scheduled to sing at his wedding. Fittingly, the story is a much-needed escape that will leave you dreaming about a summery vacation (and Walls's abs). Read ahead for our unfiltered recap of the adorable new film.
I have a bad feeling her song isn't going be on the album.
Yikes, it's worse.
Crushing her dreams . . . literally.
Love this casual plug for Alicia Keys's music.
Not the rice maker!
Oh, hey, Alexander Hodge from Insecure!
Gonna start telling myself that red wine is basically a green juice from now on.
A "Jolly Rancher-blue ocean" sounds so nice right now.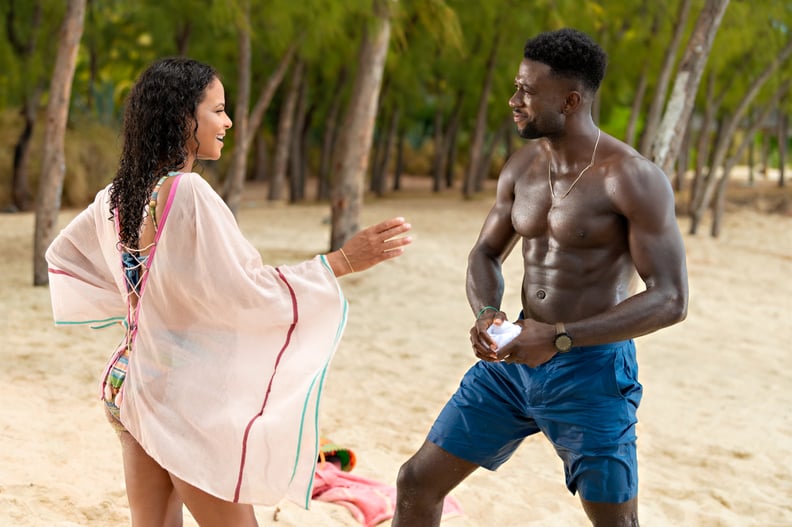 *Googles where Resort to Love was filmed*
*Books flight to the Republic of Mauritius*
OMG, this wedding performance is really something.
"Don't leave her!" I'm cackling.
OK, Christina is rocking that purple jumpsuit.
Love a good rom-com montage.
This movie is making me want to go on vacation so badly.
Did I start singing along during this performance? Maybe.
Wow, so many great outfits!
OK, Sinqua Walls is fine.
Sorry, I can't concentrate on anything he is saying with those abs.
I can't believe Once Upon a Time kept Walls under all that armor when he played Lancelot. Whew!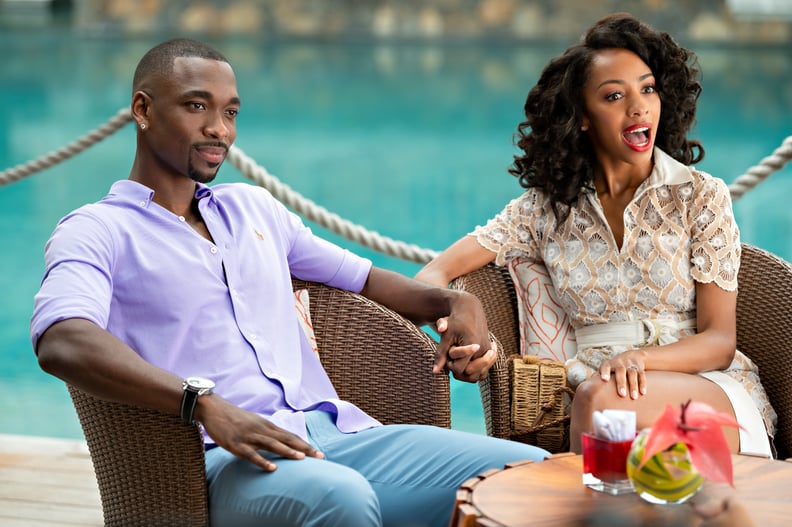 Well, that explains how Erica never met Jason's brother.
The tension during this conversation is too much.
I knew she was gonna pick their wedding song!
I don't trust people who hike on vacations.
Erica is a better person than me. I would not be this kind to my ex who left me a month before our wedding.
I think Erica and Beverly should both dump Jason and be best friends.
I can already tell this movie is gonna make me relisten to Christina Milian's entire discography.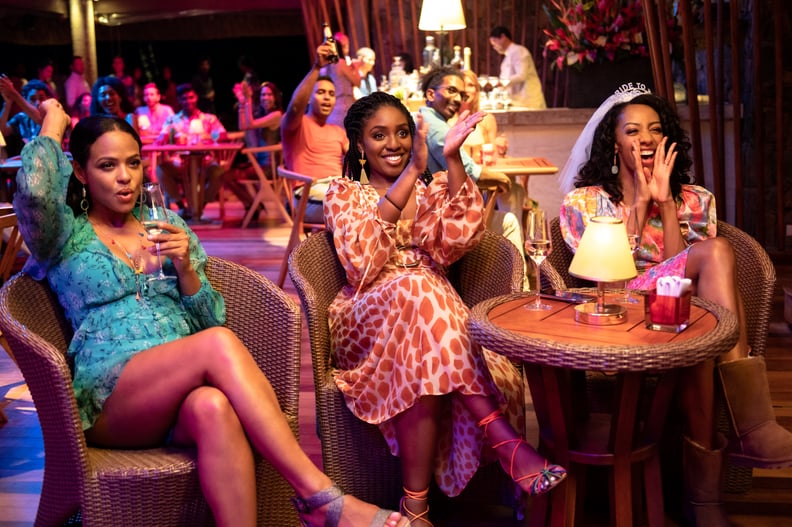 This "Super Bass" sing-along is making me sing along right with Beverly.
Dang, no wonder Erica never met his brother. They clearly have some issues.
Don't kiss each other!
Whew, saved by the creepy gecko.
Not another mention of the rice cooker!
Thank goodness Caleb is here to save Erica from making a bad decision.
This beach scene is a perfect time for them to kiss, just saying!
Wow, Jason's mom really just called Beverly a siren.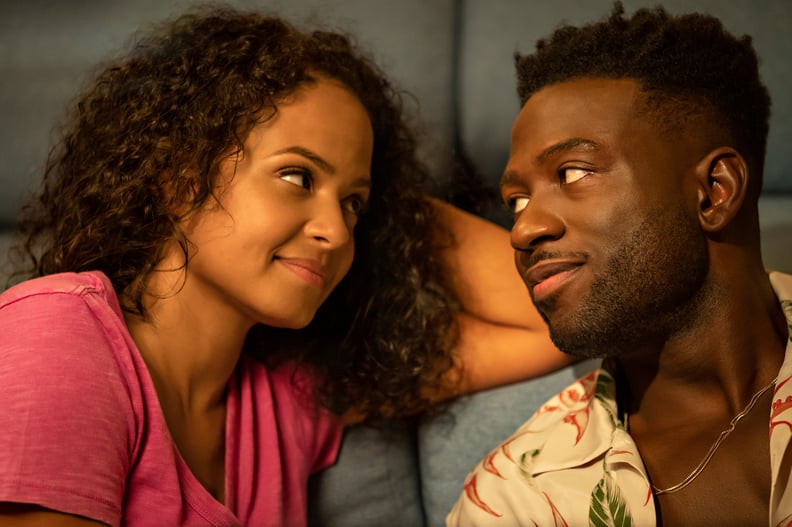 Erica needs to get together with Caleb, end of story.
Jason literally doesn't have the right to be jealous, like, at all.
LOL, a casual Netflix reference.
Finally, Erica says what I've been thinking this whole movie.
Oh no, Jason's mom is gonna ruin everything.
Aww, this heart-to-heart with Erica and Beverly!
We all need a friend like Janelle.
OK, these vows are super cute.
Why is this performance of "No One" making me so emotional?
Finally, they kiss!
That was the perfect escape movie! Now I want to escape to a real resort on the beach.