Nicholas Sparks's New Novel, The Return, May Be the Comforting Book You Need Right Now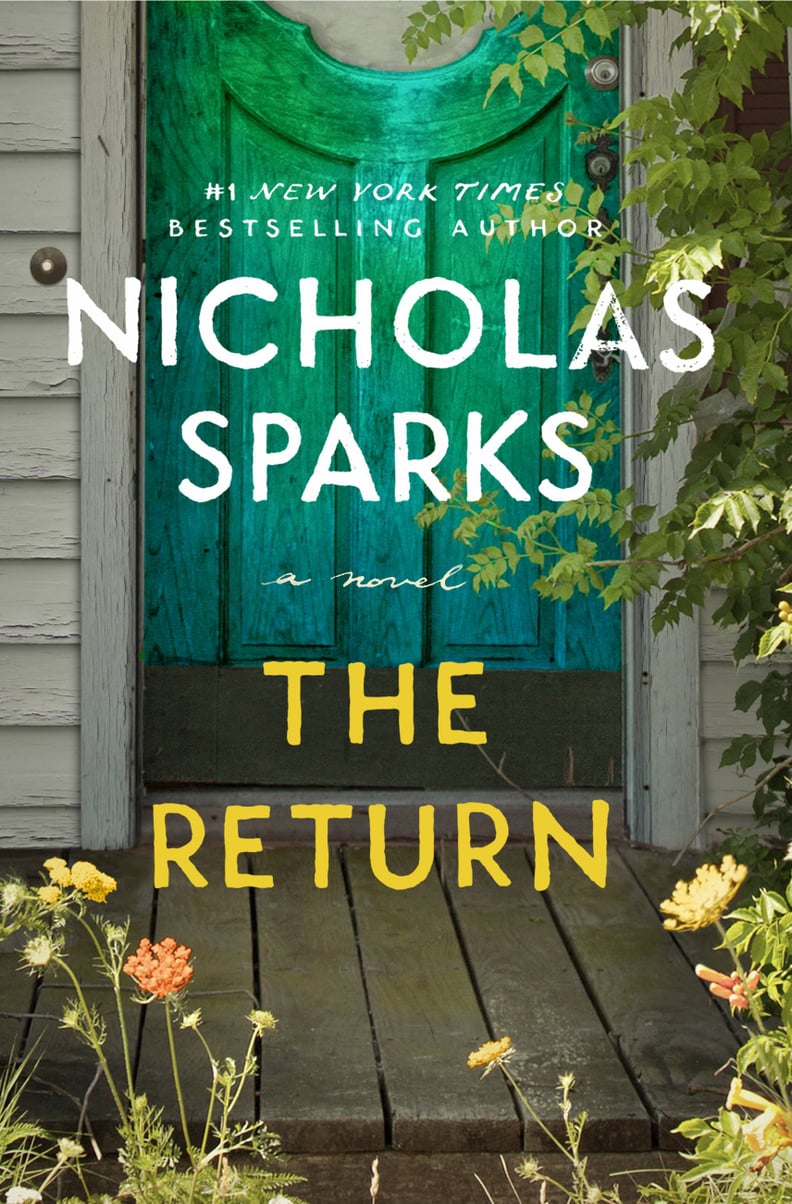 Hachette Book Group
Hachette Book Group
As POPSUGAR editors, we independently select and write about stuff we love and think you'll like too. If you buy a product we have recommended, we may receive affiliate commission, which in turn supports our work.
Ever since I was little, reading has always been a major source of comfort for me. Despite reading and writing all day for my job (the staff writer life is pretty freakin' cool!), I still look forward to the hours I spend at night on the couch, lost in a good book. Oddly enough, thrillers and murder mysteries have historically been my go-to genre, but as soon as the pandemic set it, my preferences seemed to change overnight. Recently, I've been craving the comfort of heartwarming, romantic stories from authors I've read in the past. Case in point? Nicholas Sparks's new novel, The Return.
Officially hitting the shelves Sept. 29, The Return centers on Trevor Benson, an orthopedic surgeon who was wounded by a mortar explosion while working in Afghanistan. Plagued with injuries and a debilitating case of post-traumatic stress disorder, Trevor returns to the small town of New Bern, NC, to take care of his late grandfather's dilapidated cabin before returning to medical school to study psychiatry.
Of course, it wouldn't be a Nicholas Sparks's book without a sudden love interest at play. After settling in, Trevor meets Natalie Masterson, a local sheriff's deputy who's hiding a big secret. The plot thickens when Trevor meets a local teenager named Callie. Often seen walking to her job at one of New Bern's restaurants, Callie is as standoffish and as mysterious as they come. Eventually, readers learn how both Natalie and Callie will profoundly affect Trevor's life and what incredible strength it takes to overcome tragedy.
A deeply reflective character by nature, Trevor is unprepared "to fall in love with a local" and quickly becomes consumed with the beehives his grandfather left on the property. Little does he know that the hives will act as a springboard, propelling him toward Natalie. Although Natalie appears to have a strong sense of self-discipline at first, Trevor eventually finds that she's staying "frustratingly distant" for a heartbreaking reason.
For those who are looking for a cozy fall read or simply order every single one of Sparks's titles as soon as they come out, there's something about The Return that had an instantaneous calming effect on me. Between his tried-and-true knack for depicting Rockwellesque Southern towns (as a Jersey girl, I love this element!) to his ability to develop sympathetic characters, Sparks's latest novel reminds me that we're all human.
There's also something about Sparks's writing that is incredibly nostalgic for me. His books take me back to family vacations spent reading on the beach or to my college summer breaks, when I dutifully decompressed from my final exams with one of his books in hand. Long story, short? If you're looking for your next fall romance or are desperate to get out of a months-long reading rut, The Return by Nicholas Sparks ($20) will pull you in from the very first page.
The Sweet Spot Summary
Anyone who's in the mood for a heartfelt romance novel will not be able to put The Return down. If you enjoyed titles like When We Believed in Mermaids by Barbara O'Neal or Delia Owens's debut novel Where the Crawdads Sing, add The Return to the top of your TBR pile ASAP.