Richard Jewell Movie True Story
How Richard Jewell Went From Hero to Suspect in the 1996 Olympics Bombing Case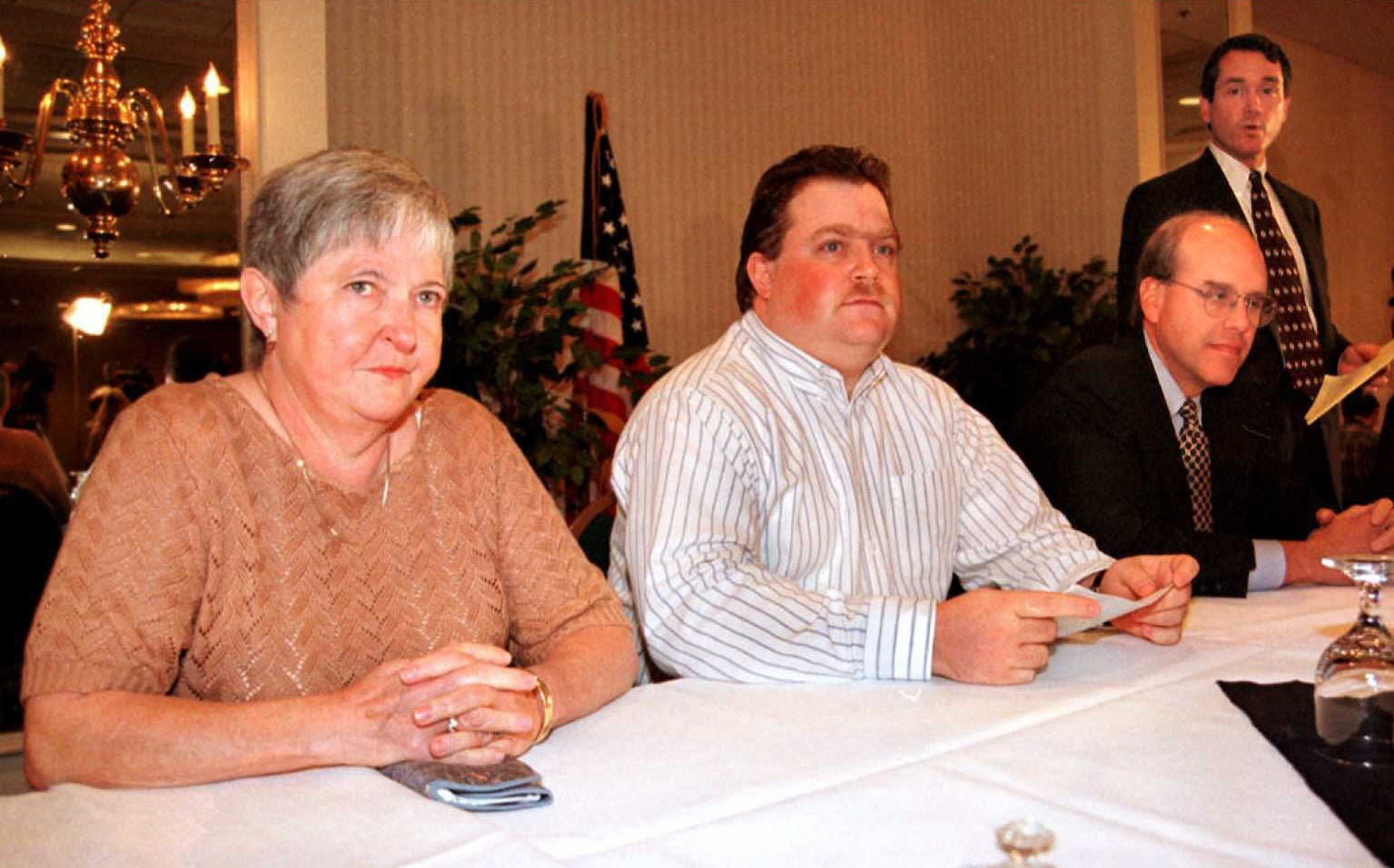 Richard Jewell's life would forever change after he discovered a bomb at the 1996 Atlanta Summer Olympics. In the blink of an eye, the FBI and media drastically shifted the narrative around him being a public hero to being the case's primary suspect. Two decades later, Clint Eastwood brings Jewell's shocking true story to the big screen in a new project starring Paul Walter Hauser. Based on Marie Brenner's 1997 Vanity Fair profile on Jewell, the film already has the faint hum of Oscar buzz, boasting a star-powered cast with Olivia Wilde, Sam Rockwell, and Jon Hamm. But putting aside this Hollywood glamour, what really happened to Jewell?
The 1996 Olympics Bombing
By age 34, Jewell had resigned from his job working as a police officer at Piedmont College and went to Atlanta. He moved in with his mother Bobi (played by Kathy Bates in the movie), who was recovering from a foot operation, and looked for jobs in the area. Soon, he found contract work as a security officer at the Olympics. On July 27, Jewell discovered a suspicious green backpack at Centennial Olympic Park, the "town square" of the events. In it, he discovered a pipe bomb filled with nails and screws. Jewell immediately warned the Georgia Bureau of Investigation and called 911, quick to help other security guards clear the area before the bomb set off shortly after. The explosion killed one person and left more than 100 others injured. A Turkish cameraman died of a heart attack. The bomb likely would've hurt more people had Jewell not intervened.
Jewell Becomes a Suspect
Not long after being called a hero, Jewell became a suspect. The president of Piedmont College spoke with the police about Jewell's overzealous arrests at the school. A background check suggested that Jewell was obsessed with law enforcement and had problems with employment. All of these things raised red flags for investigators.
On July 30, everything changed for Jewell. After going home from interviews with the press, he saw swarms of media reporters by his apartment. Kathy Scruggs (played by Olivia Wilde in the movie), a seasoned crime reporter at The Atlanta Journal-Constitution, reportedly got a tip from a friend in the FBI that Jewell was a target. Write-ups, such as the one printed in AJC, made statements like "Richard Jewell fits the profile of the lone bomber." According to Jewell, it was the AJC headline "FBI suspects 'hero' guard may have planted bomb" that started the media frenzy against him. One piece from AJC even compared him to the convicted Atlanta child murderer Wayne Williams.
The FBI knocked on Jewell's door, telling him that they needed his help with a training video, but actually bringing him in for questioning. It wasn't until they served him with a waiver of rights that he realized he was a suspect. Jewell complied when the FBI went through his mother's apartment.
There was a new narrative in the press: Jewell may have planted the bomb so that he could discover it and become a hero. For months, the press followed Jewell, who lay low at his mother's. Because of sound dishes and zoom lenses, Jewell and his mother even had to communicate with each other through slips of paper.
It wasn't until the end of October that the investigating US attorney formally cleared him as a suspect. There was no evidence tying him whatsoever, but the impact of the media frenzy on his personal and professional life lingered.
The Aftermath
In 1998, the FBI discovered that the real bomber was Eric Rudolph, a white supremacist who held anti-LGBTQ and anti-abortion beliefs. After the 1996 bombings, Rudolph had gone on to set bombs at two abortion clinics and a lesbian bar. It wasn't until 2003 that the police finally caught Rudolph, who wrote that he survived as a camper in the Nantahala National Forest.
Jewell launched libel lawsuits against several outlets. CNN, NBC, and The New York Post settled. AJC did not settle, and the Georgia Court of Appeals eventually rejected claims from Jewell's estate. After working in law enforcement in small Georgia towns, Jewell passed away in 2007 at age 44 due to heart failure.