Anne Hathaway Is Fabulously Menacing in the Colorful Trailer For Roald Dahl's The Witches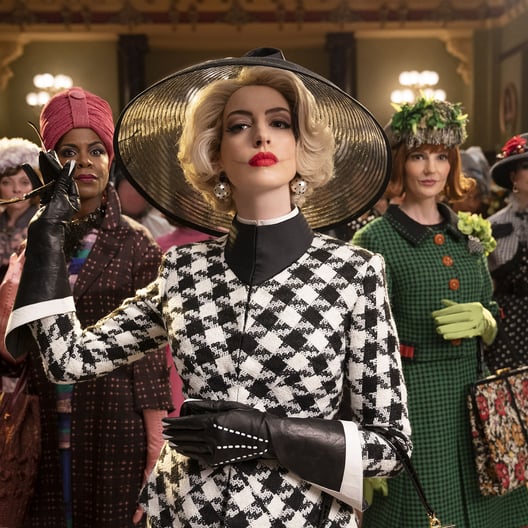 The witches are back, and honey, they look fabulous! The latest trailer for Roald Dahl's The Witches dropped on Oct. 15, and it promises to be just as colorful and magical as you might remember.
Based on Dahl's 1983 book, The Witches follows a young boy who stumbles upon a coven of witches with an evil plan to turn all the world's children into mice. With the help of his loving grandmother and friends, he vows to stop their menacing schemes and goes toe to toe (or is it paw?) with the worst witch of them all — the sly, menacing Grand High Witch. The Robert Zemeckis-directed film features a truly all-star cast with Anne Hathaway at her most theatrical as the Grand High Witch, Octavia Spencer as the loving grandmother, and Stanley Tucci as the hotel manager who unwittingly hosts the witches' convention. Newcomer Jahzir Bruno, Codie-Lei Eastick, and Kristin Chenoweth round out the main cast, with Chris Rock lending his voice for narration.
While nothing can replace the iconic 1990 film starring Anjelica Huston, Mai Zetterling, Rowan Atkinson, and Jasen Fisher, this definitely looks like a good time for the whole family! The film was originally set to premiere in theaters on Oct. 16, but like many other productions that have made changes due to COVID-19, it will now stream on HBO Max starting on Oct. 22 — just in time for Halloween! Check out photos from the film ahead, and get ready for things to get witchy when Roald Dahl's The Witches premieres on Oct. 22.
Watch the Official Trailer For Roald Dahl's The Witches
Watch the Second Trailer For Roald Dahl's The Witches