In an Alternate Universe, Rob Lowe Would Still Be Playing McDreamy on Grey's Anatomy
In an alternate universe, there's a chance actor Rob Lowe is out there playing Derek "McDreamy" Shepherd on Grey's Anatomy. Of course, in this universe, the role was originated by Patrick Dempsey, who had us all swooning from the minute he saunters into Meredith Grey's life up until he leaves the medical drama in tragic fashion in season 11. But according to Lowe, the role of McDreamy was almost his, and turning it down apparently cost him $70 million.
During a recent episode of the podcast WTF With Marc Maron, the 55-year-old Parks and Recreation star joked about how he frequently turns down roles. Eventually the conversation steered toward the iconic role in Shonda Rhimes's long-running ABC show, which Lowe initially discussed in his 2014 memoir, Love Life.
"Dude, I turned down Grey's Anatomy. That probably cost me $70 million," he joked with Maron. "Eh, it's just money . . . I watched it when it came out, and when they started calling the handsome doctor 'McDreamy,' I was like, 'Yeah, that's not for me.'"
Despite losing out on the monumental payday, Lowe said he has no regrets — after all, turning down Grey's meant he went on to star in similarly beloved shows like Parks and Recreation and Brothers and Sisters. But as for why he declined to star as Dr. Shepherd, Lowe recalls in his memoir that he was torn between signing on to Grey's or another show, called Dr. Vegas. He ended up picking the latter, which only lasted five episodes in 2004.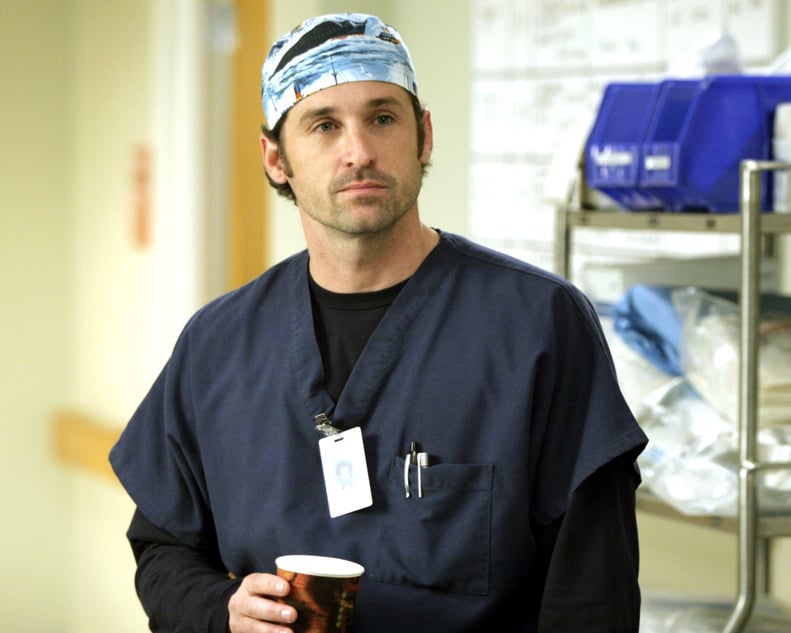 "After a week of negotiating, my deal was done, although not yet signed," he wrote of his role in Dr. Vegas. "It was then that I got an urgent call from the producers of a potential new show for ABC called Grey's Anatomy . . . I agreed to meet with the people making Grey's Anatomy. I had read it and loved it — the writing was crisp, real and very entertaining — and it's always been a good idea to hear out talented people."
According to Lowe, the producers immediately offered him the role of Derek, but he found himself waffling about whether it was the right decision. At the time, CBS had been churning out a steady stream of hits, and Dr. Vegas would air on that network, as opposed to Grey's Anatomy's home on ABC.
"Grey's was a much better script; in fact, there was no comparison," he recalled. "[But] year after year after year, all of ABC's new dramas flopped. CBS was on a hot streak that continues to this day. Although Grey's was a much better script, I chose Dr. Vegas. The odds were just too stacked."
In the end, Dempsey made the role his own, and we couldn't have asked for a better take on Derek Shepherd. But it's kind of fun to imagine a version of the character who says "literally" a bit more than the average human, don't you think?