Santa Clarita Diet Is Dead For Good — Netflix Cancels the Show After 3 Seasons
Santa Clarita Diet has reached its end, and it's not coming back to life. On April 26, Netflix announced that the series will not return after season three, which dropped on March 29. The comedy — which centers around a woman named Sheila Hammond (Drew Barrymore) who dies and is resurrected as a zombie — first premiered in 2017, gaining acclaim for its nonconventional concept.
"The world had never known a 'zom-com' until Santa Clarita Diet, and we're indebted to creator Victor Fresco for bringing this idea to Netflix," the streaming giant said in a statement. Netflix also commended Barrymore and Timothy Olyphant — who stars as Sheila's nonzombie husband, Joel — for their contributions to the show, adding, "To their endless credit, the incredible Drew Barrymore and Timothy Olyphant were totally game, with an uncanny knack for comedy that brought Sheila and Joel Hammond to vibrant life, even though one of them was undead."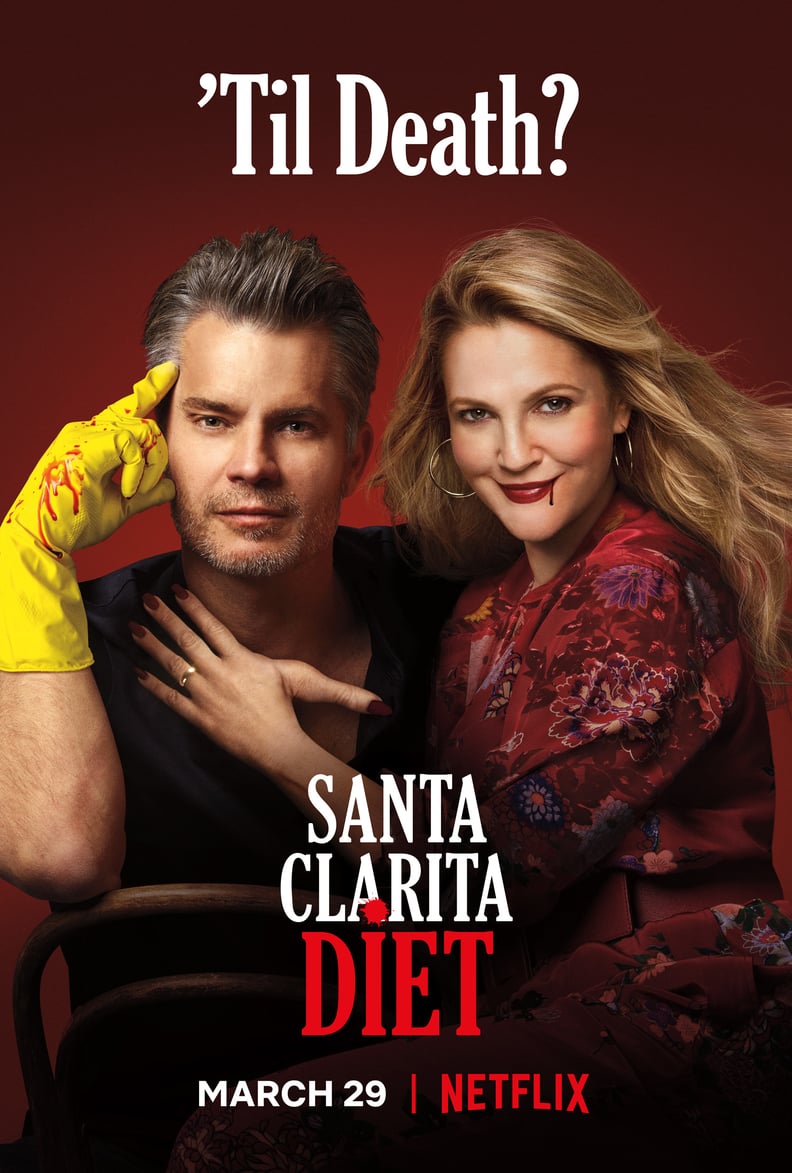 Fresco and executive producer Tracy Katsky also released a joint statement about the show ending:
Like our audience, we were all-in on Sheila and Joel. Their relationship, in the face of incredible adversity, was inspiring to write and to watch. Mostly, they were funny, which in a comedy is important . . . We'll miss it but are proud of the work we did and will always appreciate the love and enthusiasm we felt from our audience. It if was up to them, Sheila and Joel would continue for another 10,000 years.
Olyphant — who has additionally served as one of the executive producers — shared his own sentiments, saying, "I loved working on this show." He then joked, "I'm going to continue coming in and doing scenes. If they don't want to film it, that's up to them."
Netflix potentially hinted at the show's conclusion in the season three teaser. Since Sheila is immortal, she and Joel consider making their love eternal by turning Joel into an imperishable zombie with a bloody bite. The promotional poster for the season also shows a snapshot of the two together with "'Til Death?" written above them. Does this mean Sheila and Joel will indeed become an everlasting flesh-eating couple? You'll have to watch to find out.