Sarah Drew Teases Jackson and April Grey's Anatomy Spinoff
Sarah Drew Explains How Grey's Anatomy Set Jackson and April Up Perfectly For a Spinoff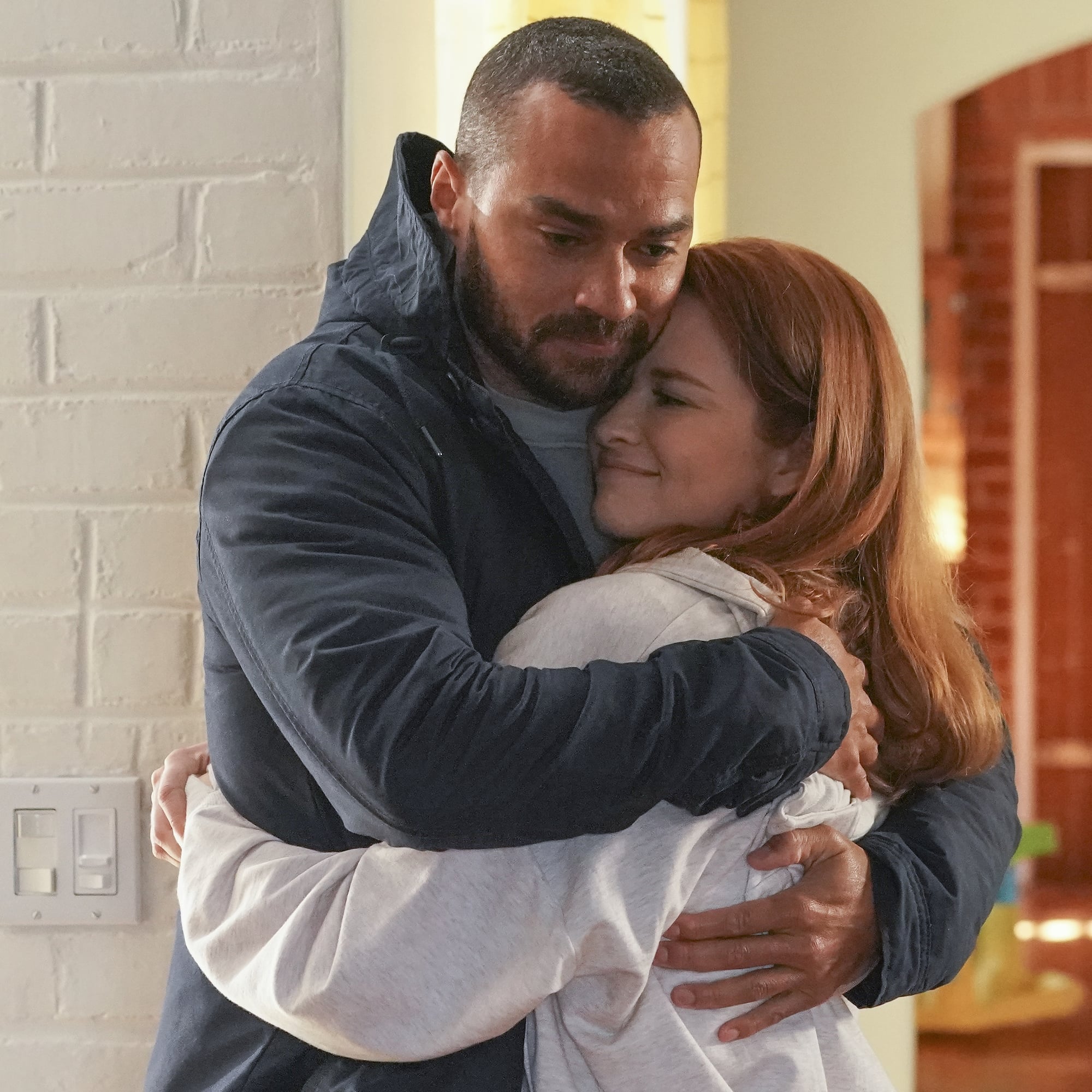 There may be more Japril in our future! Although Jesse Williams announced his departure from Grey's Anatomy on May 6, his costar Sarah Drew holds out hope for a spinoff show between their two characters. Drew departed from the show in 2018, but during the last episode of Grey's Anatomy, the on-and-off-again couple, Jackson Avery and April Kepner, reunited, setting fans up for a hopeful future.
During Thursday's episode, Jackson decides to leave Grey Sloan Memorial Hospital to take over his family's foundation in Boston with a focus on creating racial equity in medicine. April decides to go with him, along with their daughter, Harriet. During filming, Drew recalled the crew expecting her and Williams to be working on a spinoff when they were spotted together on set. That sparked an idea for her. "It feels like it's setting up for a really great journey," she told Us Magazine. "And I was like, 'I know.' How amazing and needed is a show about racial justice in the medical field and inequity and equality. How amazing would that be?
"I gotta say, I got so fired up watching the episode last night because Jesse Williams just freaking killed it. His passion for all this stuff shines through in his performance so beautifully and brilliantly," Drew continued. "But I just kept thinking like, 'How cool would this couple be? Him working from the position of having money and power to be able to make that change. And she's working with folks experiencing homelessness and she's also doing that in her own way.' These two could change the world of medicine, right? I'd watch that show."