Selena Gomez Shares Mental Health Journey in "My Mind & Me"
Selena Gomez Shares Her Journey With Bipolar Disorder in "My Mind & Me"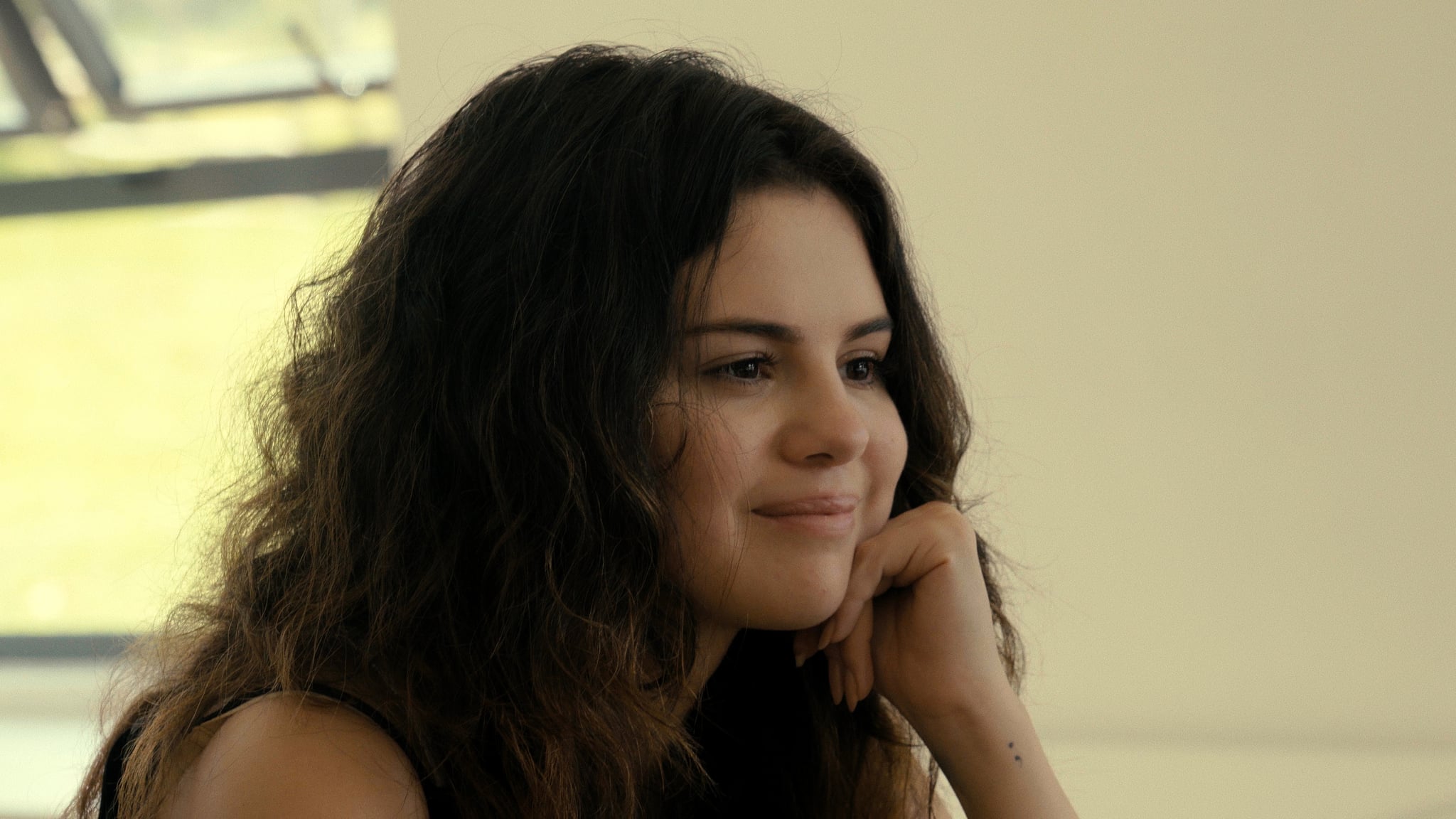 Apple TV+'s "Selena Gomez: My Mind & Me" is all about getting viewers to reconsider how they think about mental health. The new documentary follows the child star's journey through her bipolar diagnosis, showing what it looks like to live with the condition. The film's structure and tone match what it's like living with depression, an experience film director Alek Keshishian shares with his subject. "You have your up days, you have your dark days, you have moments of revelation, and then you have moments where all seems to collapse," Keshishian tells POPSUGAR. "It was a very difficult story to tell because I had 200 hours of film. So there were really, probably, 6,000 different movies I could have made from that. And, for me, my task was to be able to show the larger journey, but even within it, to be very careful: you couldn't go too dark and stay in the darkness for too long because it would become impossible for people to then see the light."
"Bipolar disorder is something that has been stigmatized, and there've been huge misconceptions where people think that bipolar disorder is where someone's happy then angry. And that's completely false."
With "My Mind & Me," Keshishian explores multiple sides of Gomez's life, showing her reading devastating passages from her journals, finding peace in visiting childhood friends from Texas, and looking like the world-famous pop star she is. That juxtaposition is important to trauma therapist Adriana Alejandre, LMFT, founder of Latinx Therapy. "Bipolar disorder is something that has been stigmatized, and there've been huge misconceptions where people think that bipolar disorder is where someone's happy then angry. And that's completely false," she shares. "For [Selena Gomez] to provide education as to what it actually is, and what it is like to live with it, and still also have that duality of being successful, is very inspiring. And the reason why it's so important for the Latina/Latinx community is because there's a lot of cultural stigmas that exist about mental health and therapy and she talks about both."
"[The film is] not all happy endings, it doesn't pretend that suddenly one day you wake up and everything's perfect," declares Keshishian, although hope is a central tenet of the film, even as it's careful to show the complicated nature of reality too. The director describes "My Mind & Me" as part of an effort to "help others to be able to see the story of a woman who comes out from the depths and learns how to find [the] light again."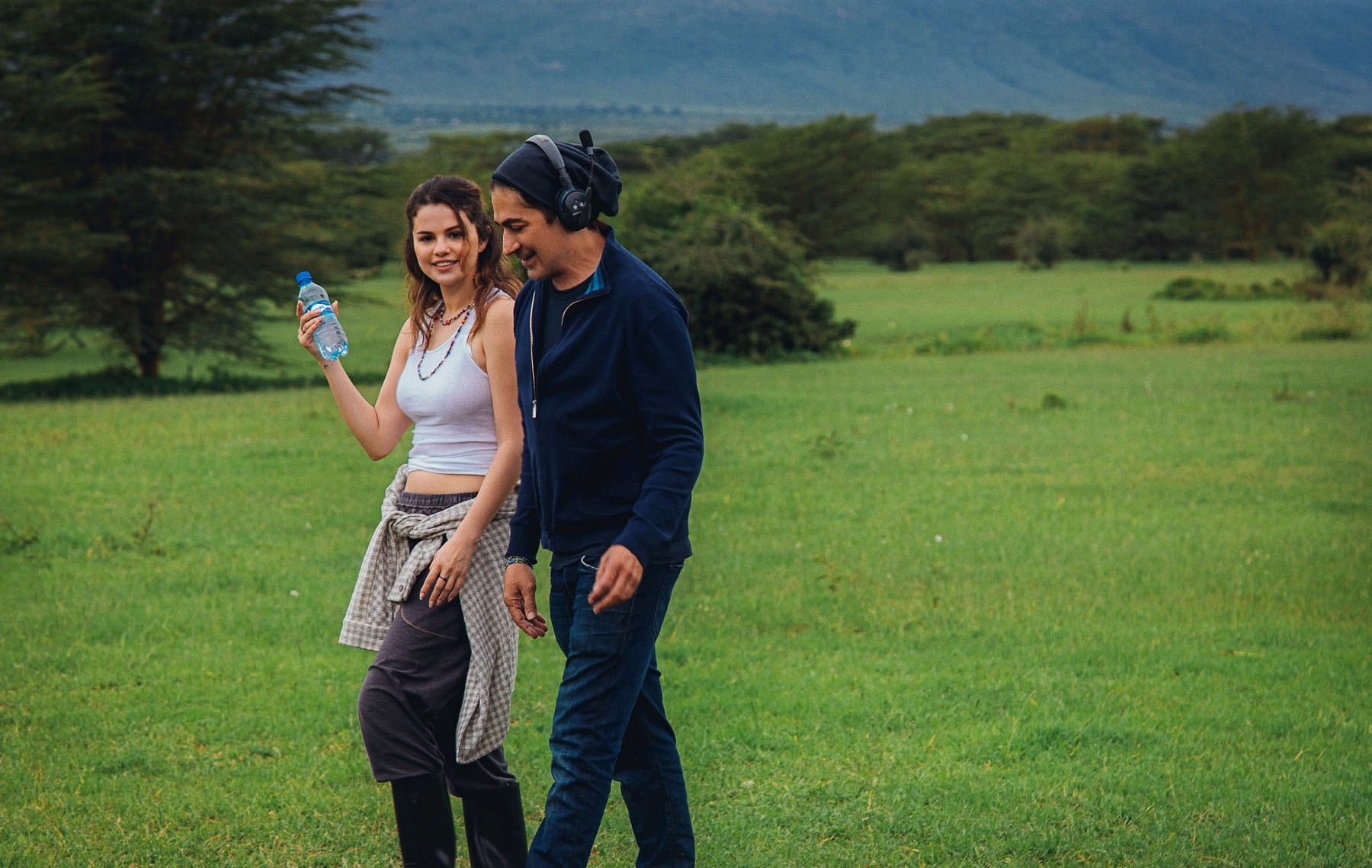 Known for his acclaimed "Madonna: Truth or Dare" documentary, director Keshishian met Gomez in 2015 when he shot her "Hands to Myself" music video. He originally began filming the young star in 2016 to capture the behind-the-scenes of her Revival tour before they mutually decided the timing wasn't right. He came back as Gomez was planning a trip to Kenya in support of a cause she really believed in. "I thought, there's a really interesting story now about this young woman who had just come out of the mental health hospital. And she had this new diagnosis. And it was like she was learning how to live again. But she was also still in recovery. And yet, she really wanted to help others."
The film follows Gomez as she explores her idea of continuing the mental health education that pre-schoolers get around emotion identification. "Feelings only get more complicated and it gets harder to navigate," she states in the film. "Why would I not continue to talk about that?" It seems like a clear good, but Gomez falters, unsure if she's qualified, and then further stalls when the charity WE, she partnered with gets hit with a scandal. Still, she perseveres, eventually creating the Rare Impact Fund to build and support the curriculum she needed growing up.
For her part, Alejandre, LMFT supports the idea of Gomez's curriculum. "That feeling identification is so important. I work with a lot of people that are unable to identify their emotions," she shares. "A lot of times, specifically within our community, due to intergenerational traumas and just being in survival mode in the past and in the present, it prohibits us from learning those skills."
The other thing that appears to really help Gomez is focusing on one-to-one human connection. She's at her best when talking to students in Kenya and visiting family and friends back in Texas. In those scenes, she appears relaxed and charming, the charisma that made her a star shining brighter through her casual clothes than it does after the various glam sessions we watch her undertake as part of her job.
"The hardest part of depression and anxiety is you tend to further isolate yourself. And yet, we know that human connection is really strong medicine."
"The hardest part of depression and anxiety is you tend to further isolate yourself. And yet, we know that human connection is really strong medicine," says Keshishian when asked about the importance of showing those moments in the film. And therapist Alejandre agrees, "If someone is struggling, it's important to talk with someone even if we don't know the person on the other end, it's okay. Getting it out verbally matters."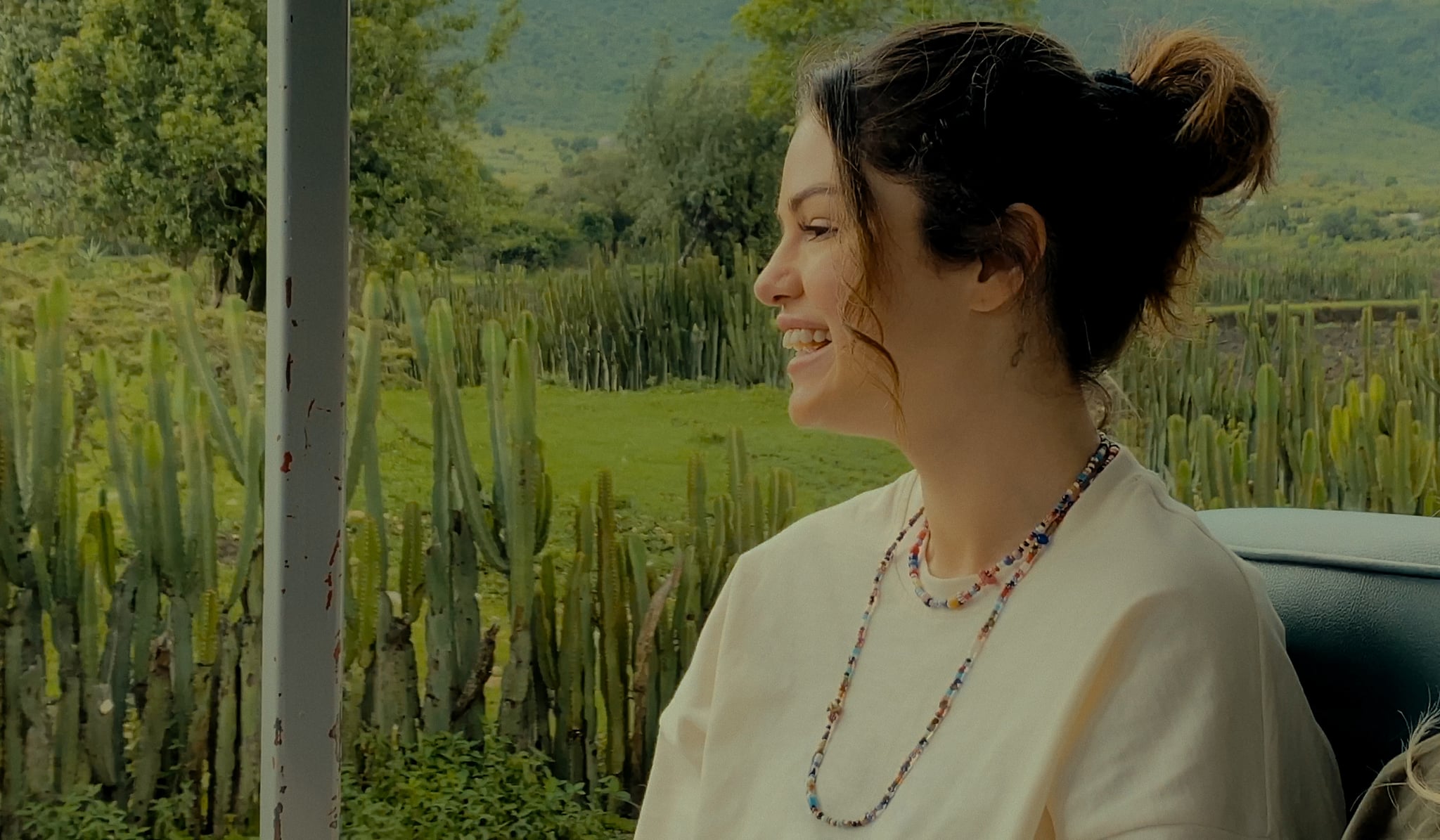 Of course, ideally, we'd each have a community of support, including professional therapists. In making "My Mind & Me," Keshishian worked with Gomez to show what her mental health issues look like to help others name it for themselves. "To sense it and feel it maybe would give audiences a chance to identify certain things in themselves . . . by showing her at some of those stages, might provide information to others to be able to seek treatment, and to be able to, to use the information to continue their curiosity to get more information."

"Selena Gomez is providing through her storytelling [a way] to debunk these myths and to allow people the avenues to share their own stories as well about mental health," says Alejandre, LMFT. In her practice, Alejandre often sees other second and third-generation Latinxs carry the guilt that echoes Gomez's. They feel the need to show gratitude no matter the storm they are harboring inside because of all the sacrifices their families have made for them. But there's also hope that Gomez and her generation are pushing back on the cultural factors that have made Latinas the group with the highest suicide ideation.
"The younger generation is so powerful in breaking down all of these cycles that have been passed on," Alejandre says "I'm really seeing that a lot of the younger generation is being more open about their mental health and talking about it, and asking for therapy from their parents . . . And so we are seeing an increase of requests for services in certain areas from the Latino population, which is really wonderful."
Of course, barriers still remain, including the difficulty for those of us with fewer resources than Selena Gomez to find and access services. But work is being done there too — that's why Alejandre created Latinx Therapy and why Gomez keeps speaking out and fundraising for mental health. "When a lot of people hear Selena Gomez talk about her journey, it feels very healing for a lot of folks, because they can relate," explains Alejandre, LMFT, "Healing does require that connection."