"Sex Education"'s New Asexual Character Is a Huge Step Forward For Representation
It's a bittersweet time for "Sex Education" fans. As Otis, Eric, Maeve, and Amy returned to Netflix for the fourth season on Sept. 21, those who've followed the sexploits of Moordale Secondary School have been acutely aware that it's the end of an era. Not only does the final season take place at new school Cavendish College, but all eyes are on how each of the character's stories will play out.
Since 2019, "Sex Education" has kept us entertained with its humor and heart. It has spotlighted a range of sexual identities and individual experiences, highlighted the impact of sexual assault and revenge porn, and encouraged open conversations. And while the final season continues to charm, it puts asexuality at the forefront in a huge leap for onscreen representation.
While asexuality has been touched upon in the TV show previously (remember Florence in season two who discussed her asexuality with Otis and Jean after being cast in "Romeo and Juliet"?), season four dives deeper into the sexual identity via the mysterious O (played by Northern Irish actor Thaddea Graham). Introduced as Otis's rival sex therapist at the campus, it later becomes clear that behind her hostility is a person struggling with the social pressure of being asexual. So much so that she took on the role of sex therapist to fit in with her peers.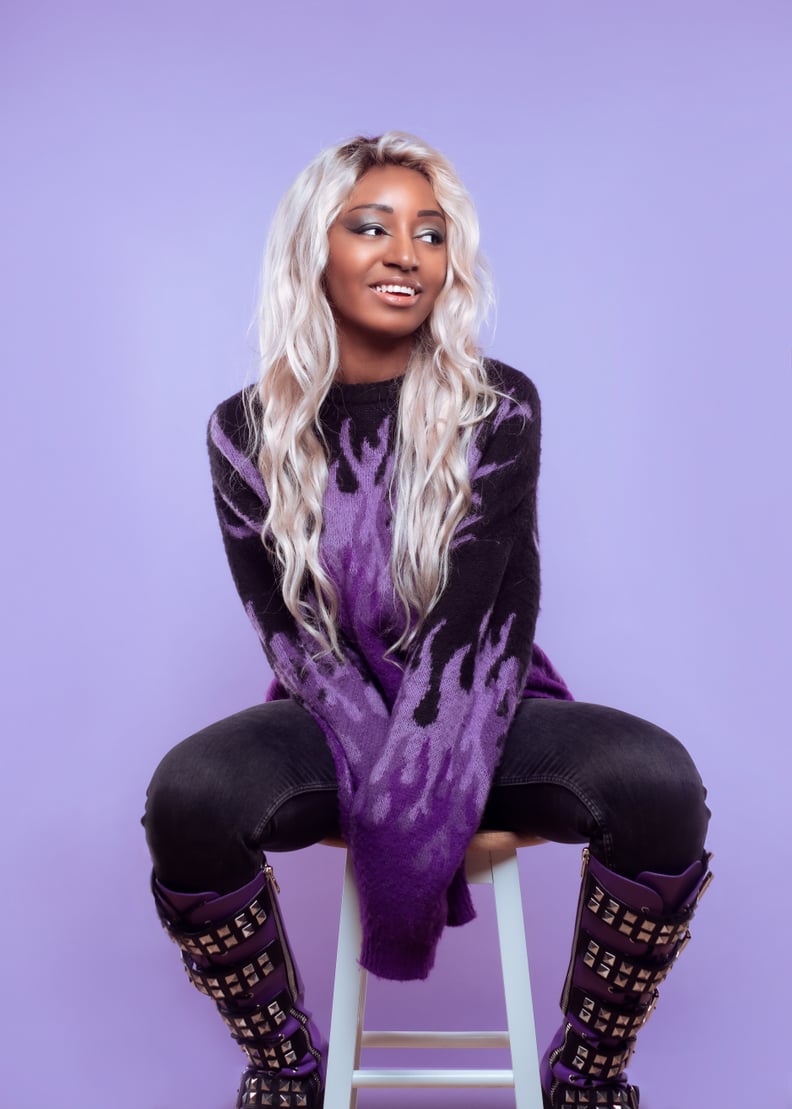 In order to give the character more authenticity, Netflix consulted with writer and activist Yasmin Benoit, who publicly came out as being aromantic and asexual in 2017. "I've spent so much of my activism campaigning for more diverse representation of the asexual community, and it's a void I've helped to fill myself by being more visible," she tells POPSUGAR. "It was amazing to have the chance to contribute in another way, by helping to bring a character to the screen that really spoke to me. I've never really related to the characters that were out there, especially as a woman of color, so it meant a lot. I got to put a lot of myself into the character and really flesh her out."
"We're often stereotyped as being these shy wallflowers who struggle to navigate and understand a sexual world. It's become cliché. I wanted to go beyond that."
According to the 2021 UK Census, 28,000 people chose their sexual orientation as asexual, while a 2022 report by Stonewall found five percent of Gen-Zers identify as asexual. And it's a community that deserves to be seen. "I was really keen to show a character who is confident, knowledgeable, and isn't defined by their asexuality. O's asexuality isn't revealed until later but she's still interesting without that, which I thought was really important," Benoit explains. "We're often stereotyped as being these shy wallflowers who struggle to navigate and understand a sexual world. It's become cliché. I wanted to go beyond that and represent something I could personally relate to."
As the season progresses and we see more of O's personality, it's clear there is so much more at play. "I wanted her to be this insightful badass who is flourishing. I also thought it was important to touch on intersectionality, race, and privilege with the storyline. You see that come out in her rivalry with Otis and the way he is with her, that's very true to my experience as well as a Black woman," Benoit adds.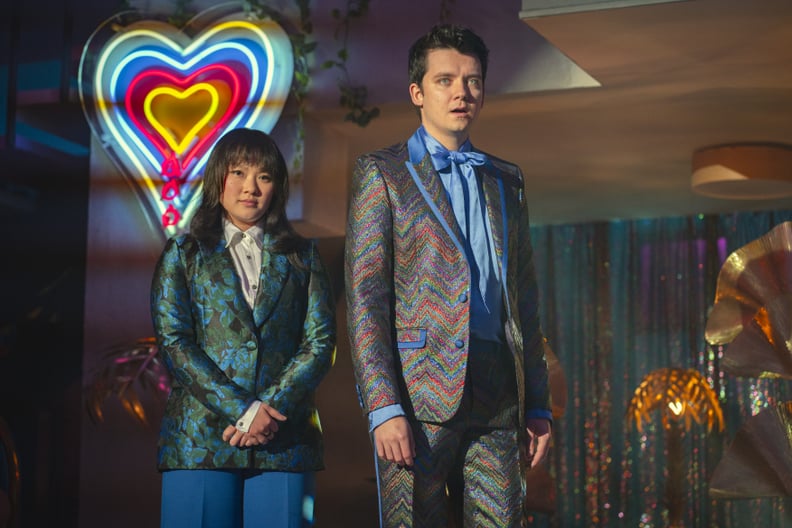 While she is determined to give voice to the asexual community and maintains that "if you're talking about sexuality and representing its diversity, but you're not including asexuality, then you're only getting half the story", there are still one-dimensional asexual stereotypes that need to be dismantled. "It's often assumed that there's an 'asexual type,' whether it's in appearance, personality, or even interests. This character completely goes against those, and in my opinion, that's realistic," Benoit says. "There are a lot of asexual people out there who are sex-positive. Asexuality has nothing to do with not associating with anything sexual. That's what I try to represent and I wanted O to do that, too. I also hope it acts as a reminder that asexuality isn't a 'white thing,' there are asexual people of all ethnicities. I wasn't interested in creating more white asexual representation when everyone else is so behind."
There's no denying the prominent storyline in "Sex Education" is a step in the right direction, but Benoit is not stopping here. "I hope it opens up conversations about the diversity of the asexual community, and also how living within different interactions can impact our experiences," she says. "I also hope that there's more consideration for how inclusive schools are for asexual students, and how sex education — literal sex education, not the show — can be more inclusive too."