"Sex Education" Season 4 Filming, Dan Levy Cast
Season 4 of "Sex Education" Is Officially Filming — and Dan Levy Has Joined the Cast!
Sex Education Season 4 is now in production — and Dan Levy has joined the cast as Mr. Molloy! pic.twitter.com/Lxitrgb0Fa

— Netflix (@netflix) August 19, 2022
Fortunately for fans of Netflix's "Sex Education," filming of the fourth season is underway — and with an exciting new castmember on board! On Aug. 19, the streamer tweeted new production photos featuring Maeve (Emma Mackey), Otis (Asa Butterfield) and Ruby (Mimi Keene). A new character, named Mr. Molloy, is also in the images and will be played by "Schitt's Creek" alum Dan Levy. Otis is paired with former flame Ruby in one shot, while Maeve hangs with Mr. Molloy in the other.
The casting news comes after another star confirmed she won't be returning to the show: Tanya Reynolds, who portrayed the quirky Lily Inglehart. In an interview with Radio Times in July, Reynolds stated, "I'm not [returning], actually, which is sad, very sad." She elaborated, "It's just the natural progression of these shows – when you have such big ensemble casts and so many characters, I think you have to let a few older characters go to make way for newer ones, which is absolutely the right thing, the way it should happen."
Reynolds joins her castmate (and onscreen love interest) Patricia Allison in leaving "Sex Education." Allison won't be back to reprise her role as Ola Nyman on the show. Allison indicated that she wants to focus on new opportunities, which include starring roles in the film "Paradise" and the action-adventure-comedy series "Extraordinary."
"I absolutely have loved being on 'Sex Education' so, so much . . . but unfortunately, I won't be joining the team for season four," she said in an interview with UK radio show Breakfast With Yinka and Shayna Marie on July 5. "Some other opportunities have come up. I've been doing it for three years, and I've genuinely loved it." Allison's character Ola was also a love interest for protagonist Otis Milburn (Asa Butterfield) until they discovered they were sexually incompatible, and Ola's relationship with Reynolds's character Lily was a major highlight of the second and third seasons.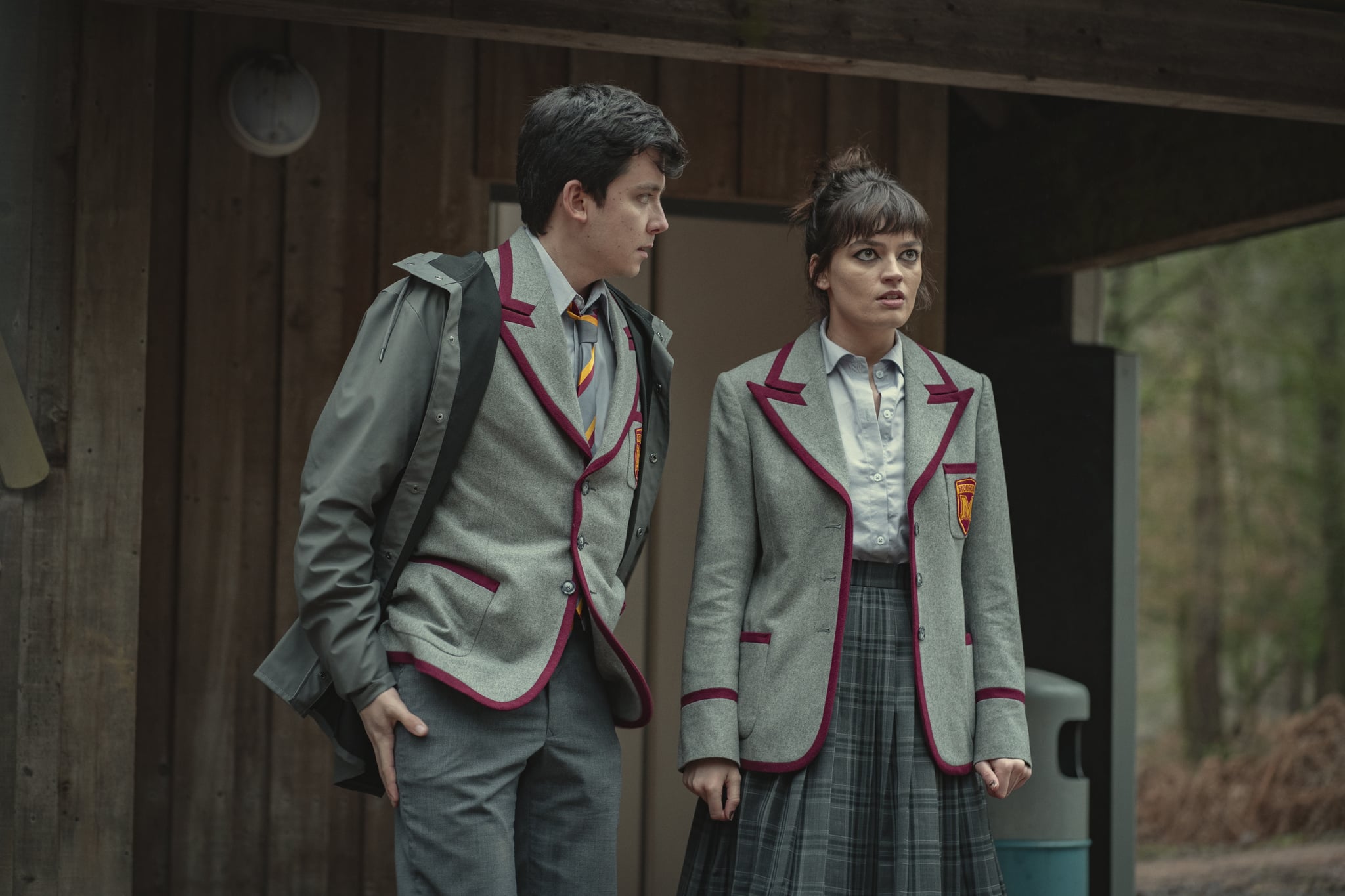 Image Source: Netflix
On Sept. 26, 2021, Netflix first officially confirmed that "Sex Education" had been renewed for a fourth season after a long wait. The first two seasons of "Sex Education" premiered only one year apart, whereas viewers waited around 21 months for the third season due to filming delays caused by the pandemic. In the third season, Moordale High School suffered through the presence of a new headmistress who enforced strict protocols that removed the sex-positive environment that had previously existed on campus.
Some the show's principal cast members are already juggling several projects heading into season four. "Sex Education" stars Mackey and Ncuti Gatwa will appear in Greta Gerwig's forthcoming "Barbie" movie, which stars Margot Robbie, and Gatwa will also appear as The Doctor in the next season of "Doctor Who."