We Don't Care What You Say, These Are the Sexiest Britney Spears Videos Ever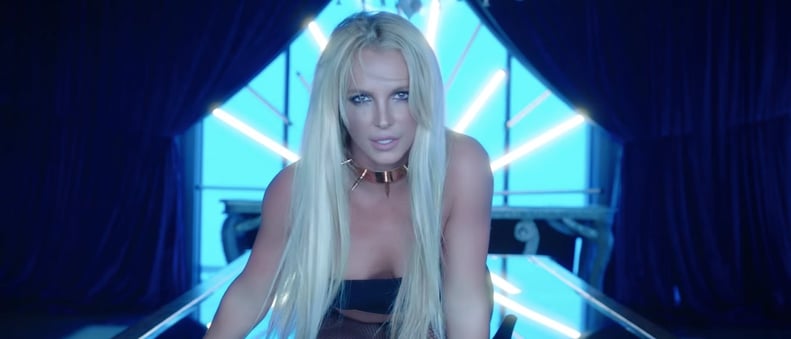 Nearly two decades before breaking the internet was a thing, Britney Spears's videos were met with countdowns, screaming fans, and, of course, people who were shocked that a sweet girl from Louisiana could be so sexy. Now, as an icon who continues to make videos that set the world ablaze, there are plenty to choose from when creating a top 10 of her sexiest videos of all time. While the world may change, Spears will always continue to slay.
10
"Work B**ch"
Starting us off at No. 10 is "Work B**ch," in which Spears schools us on putting in the work to afford a lavish lifestyle.
09
"Criminal"
The sex scene in this video is so good, it should be, well . . . criminal.
08
"Womanizer"
Spears rolling around naked in a sauna is reason enough "Womanizer" should be on the top 10 list of her sexiest videos.
07
"Stronger"
"Stronger" proves that Spears doesn't need to be naked to exude sexiness, just some killer dance moves and abs that could cut glass.
06
"Toxic"
There are three words that put "Toxic" in the top 10: nude crystal bodysuit.
05
"I'm a Slave 4 U"
"I'm a Slave 4 U" is iconic, next-level Spears, and her sexual anthem is still hot enough to land a spot in the top five.
04
"If U Seek Amy"
The scandalous title isn't the only thing hot about "If U Seek Amy."
03
"3"
Remember that plunging one-piece?
02
"Slumber Party"
Raise your hand if you think "Slumber Party," featuring Tinashe, is one of the sexiest videos of all time.
01
"My Prerogative"
Spears has always been sexy, but "My Prerogative" is on another level entirely.