Sofia Black-D'Elia, Ally Sheedy Talk Single Drunk Female
Sofia Black-D'Elia and Ally Sheedy Love the Messiness of Freeform's "Single Drunk Female"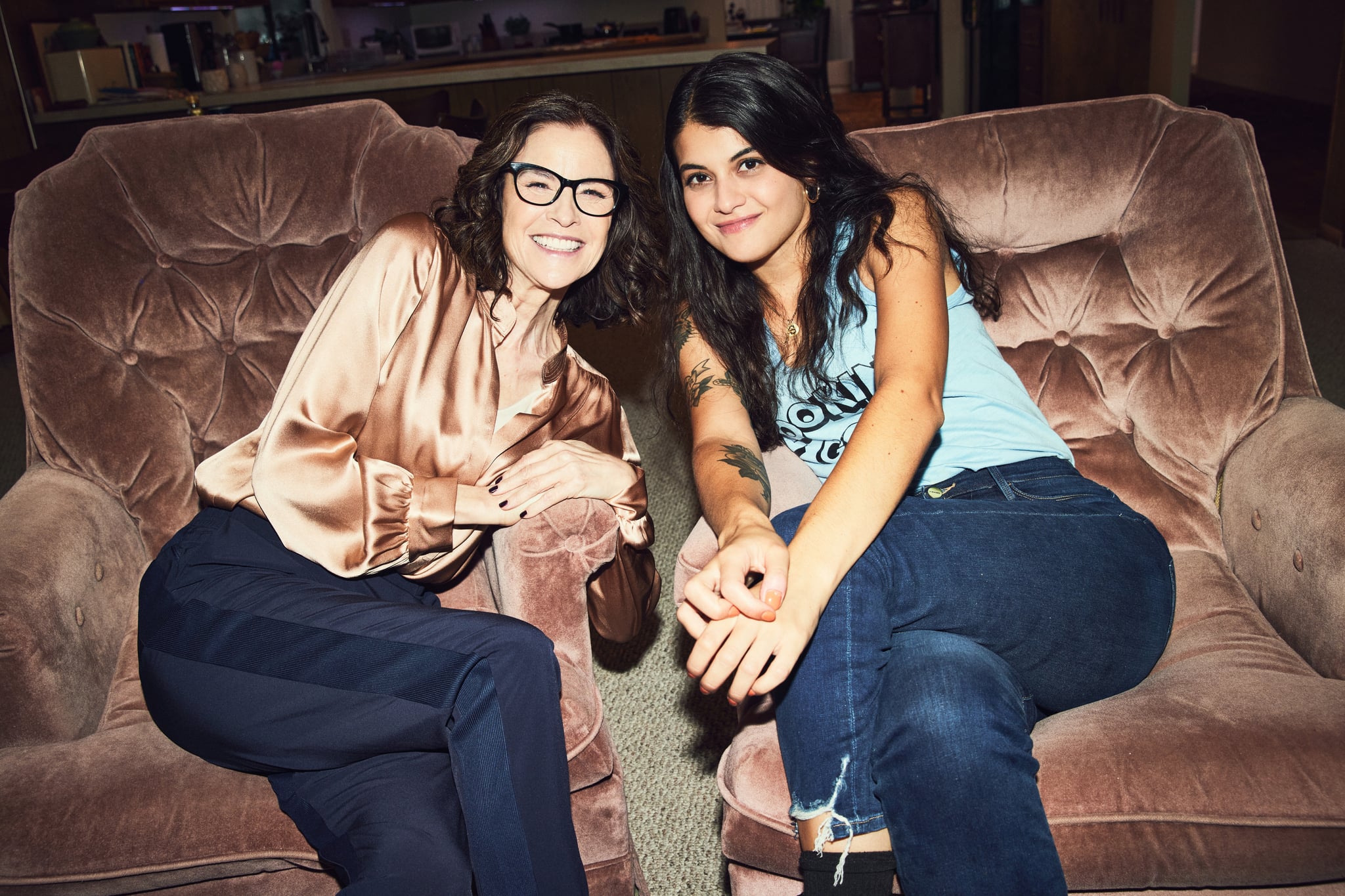 When viewers tune into the double-episode premiere of Freeform's new dramedy "Single Drunk Female" on Jan. 20, they'll meet Samantha Fink (Sofia Black-D'Elia), a 20-something writer struggling to maintain sobriety after a public, vodka-fueled outburst. After getting fired from her trendy media job in New York City, she reluctantly moves back home to Boston, where she's forced to deal with all her triggers, including the fact that her best friend is now engaged to her ex. Oh, and there's also the strained relationship with her overbearing mother, Carol (Ally Sheedy).
"I hope that [viewers] root for these people and invest in these people, and maybe root is the wrong word, because I don't think that they're always winning . . . but I just hope that they get invested, and honestly, I hope that they laugh a little," Black-D'Elia tells POPSUGAR.
Based on creator Simone Finch's real-life journey to sobriety in her 20s, the highly anticipated show is committed to showcasing substance abuse in an authentic way with healthy doses of humor sprinkled throughout its storyline. Every script receives a gut check from a sobriety consultant. "I hope it comes across that it's rooted in someone's real life," Black-D'Elia says. "From an acting perspective, I definitely tried to be respectful of that and often leaned on Simone anytime something felt generalized just so that it felt real to her."
"The more f*cked up our characters were to each other, the more fun we had."
When it comes to navigating Samantha and Carol's complicated mother-daughter dynamic, Sheedy admits she doesn't know what's next for them given that there's a lot of resentment that still needs unpacking. "Speaking as Carol right now, a year [of sobriety] means nothing to me since I have to pay for the rehab and there's no guarantee [that she won't relapse]," Sheedy says. "She needs to get a job and move out of my house, but she can't, can she? She's working at a grocery store." Black-D'Elia adds, "The more f*cked up our characters were to each other, the more fun we had."
"Single Drunk Female" hasn't been picked up for a second season yet, but if it does, Black-D'Elia looks forward to exploring the next stage of Samantha's sobriety journey. "She's been sober for a year, but now what? Why does she still not have all the things that she wants?" Black-D'Elia says. "I would imagine that's a bit frustrating and maddening."
She continues: "Now that Sam's [made it to one year of sobriety], I think she has a tendency to get a little cocky . . . I'm sure she will put the cart before the horse. I don't know what is in store for her, but I'm excited to see."
"Single Drunk Female" premieres on Freeform on Jan. 20 and is streaming the next day on Hulu.