Pharrell Williams's Something in the Water Festival Was Packed With Surprises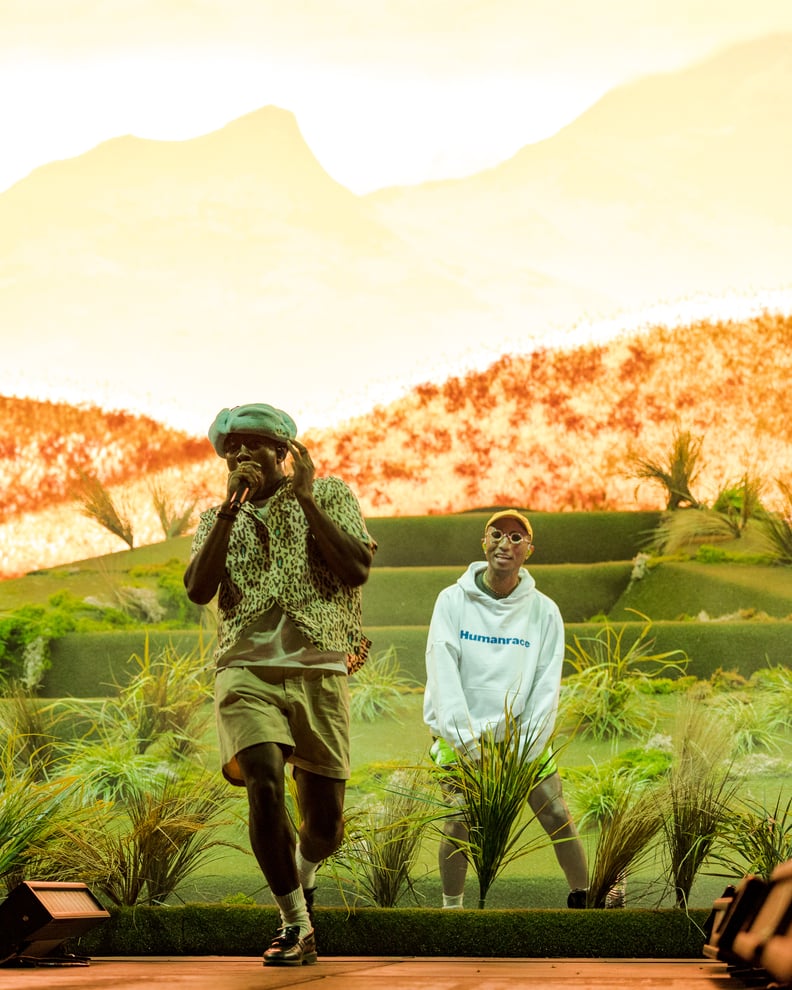 Nicolita Bradley
Nicolita Bradley
Pharrell Williams's Something in the Water festival planted firm roots down in Washington DC. For its second annual event (originating in Virginia Beach, VA, in 2019) held on Juneteenth weekend (June 17-19), the festival kicked off in Chocolate City with an immersive three-day celebration to champion music, education, and art across the culture.
This year, heavy hitters like Usher, Justin Timberlake; Tyler, the Creator; J Balvin; 21 Savage; Lil Baby; Roddy Ricch; Chloe x Halle; Ashanti; Ja Rule; Skepta; Anderson .Paak; and the Free Nationals graced the three main stages. Other names like Jon Batiste, Teyana Taylor (and her daughter Junie!), Lucky Daye, Syd, Snoh Aalegra, Rae Sremmurd, and Lakeyah also put on fun-filled performances. With a stacked lineup, attendees came out in droves for an unforgettable musical experience, but Williams has made it clear that the festival represents so much more than that.
"Something in the Water starts now," the festival creator proudly proclaimed during a "Power of Curiosity" panel on Friday ahead of the festival's official start time. The hour-long discussion — which included retired NASA astronaut/NFL player Leland Melvin and the executive director of Williams's educational organization Yellow, Stacey Owsley, as panelists — kicked off the first collaboration between Yellow and STEM. The partnership aims to nurture curiosity in today's youth through nature and science, starting with its interactive Nature's Escape learning experience touring in Nashville, Chicago, and Los Angeles this summer.
"It's an educational initiative to even the odds with these children," Williams added as a "shameless plug" to his nonprofit. The famed producer's festival followed that same mission, determined to prove just how beneficial these kinds of well-rounded cultural events can be, specifically in Black communities. While Something in the Water's star-studded lineup of performers was the big draw this year, it also featured a slate of informative panels, free pop-ups, and community events that offered a one-of-a-kind experience you could only find in DC's National Mall.
Something in the Water made a huge splash with surprises at nearly every turn.
Something in the Water moved away from its original location this year due to the "toxic energy" Williams cited in a letter to the Virginia Beach city manager last year following the fatal police shooting of his cousin Donovon Lynch in March 2021. In an interview with Billboard, Williams shared that it's unclear whether the festival will ever return to its home state but assured that the 757 is still very much a part of the event.
Under three days of bright sunshine on Independence Ave, Something in the Water made a huge splash with surprises at nearly every turn. Usher shocked fans on Friday night by bringing out Eric Bellinger to join him on stage, while 21 Savage and Williams popped up during Tyler, the Creator's electric Sunday set for a debut performance of the trio's new single, "Cash In Cash Out." However, the most enthralling moment of the festival came from Williams's cinematic entrance on Saturday for his highly anticipated set. Perched atop a high ledge with the US Capitol as his backdrop, the super producer gave an energetic performance of "Freedom" to a crowd of thousands to kick off his hour-long set — which featured special guests like Timberlake, N.O.R.E., and T.I. and his son Domani, as well as an ode to DC go-go.
Williams's presence was felt throughout the weekend as he also popped up during several artists' sets — including Lil Uzi Vert; Pusha T; and Tyler, the Creator. In turn, the festival's lineup made sure to give the music icon his well-deserved flowers. "You are the greatest of all time," Tyler, the Creator praised Williams Sunday night, echoing the same sentiment uttered on stage by N.O.R.E. just the night prior. "The innovation, the execution, but if n*ggas really want to talk numbers, the numbers speak for itself, too."
This year's Something in the Water was met with much anticipation from those who raved about its first event. As a first-time attendee, I can't attest to whether the festival topped its debut, but it sure was a hell of a comeback. Between the nostalgic Y2K moments from Pharrell and Phriends — including a legendary Clipse reunion with Pusha T and Malice — viral moments from Timberlake and Chlöe, and the celebration of our biggest rap stars and R&B singers, Something in the Water delivered an all-star event that just might be a hard act to follow come next year.
Ahead, check out photos of some of the standout moments from Something in the Water's performers.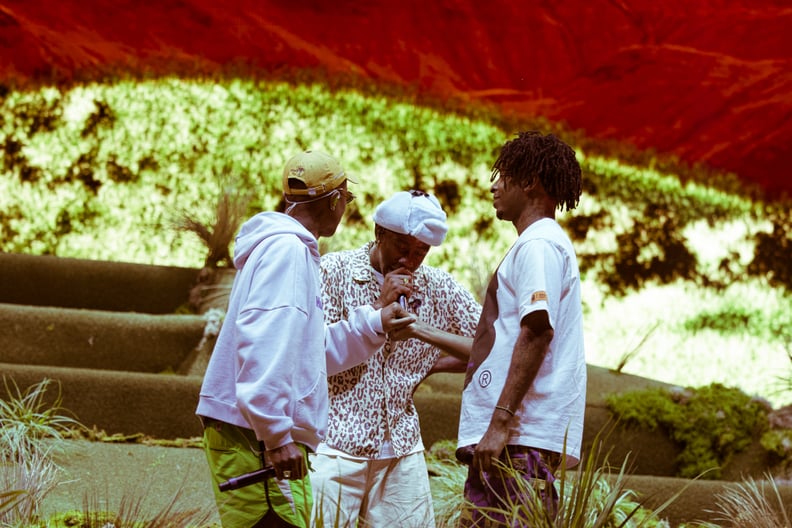 Pharrell Williams; Tyler, the Creator; and 21 Savage at Something in the Water Festival 2022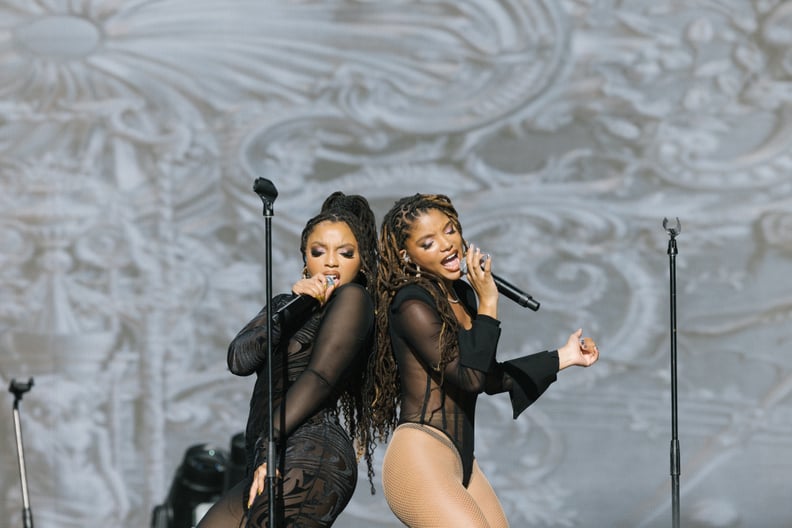 Chloe x Halle at Something in the Water Festival 2022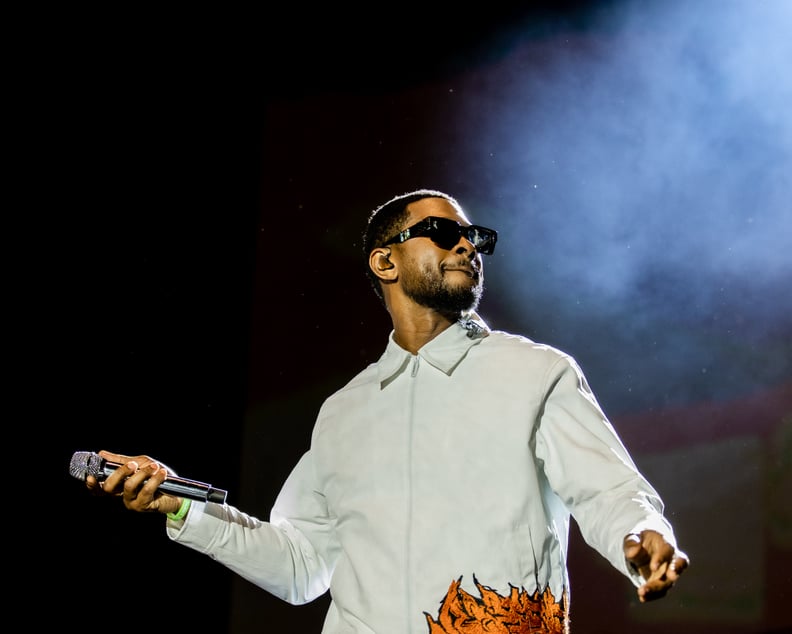 Usher at Something in the Water Festival 2022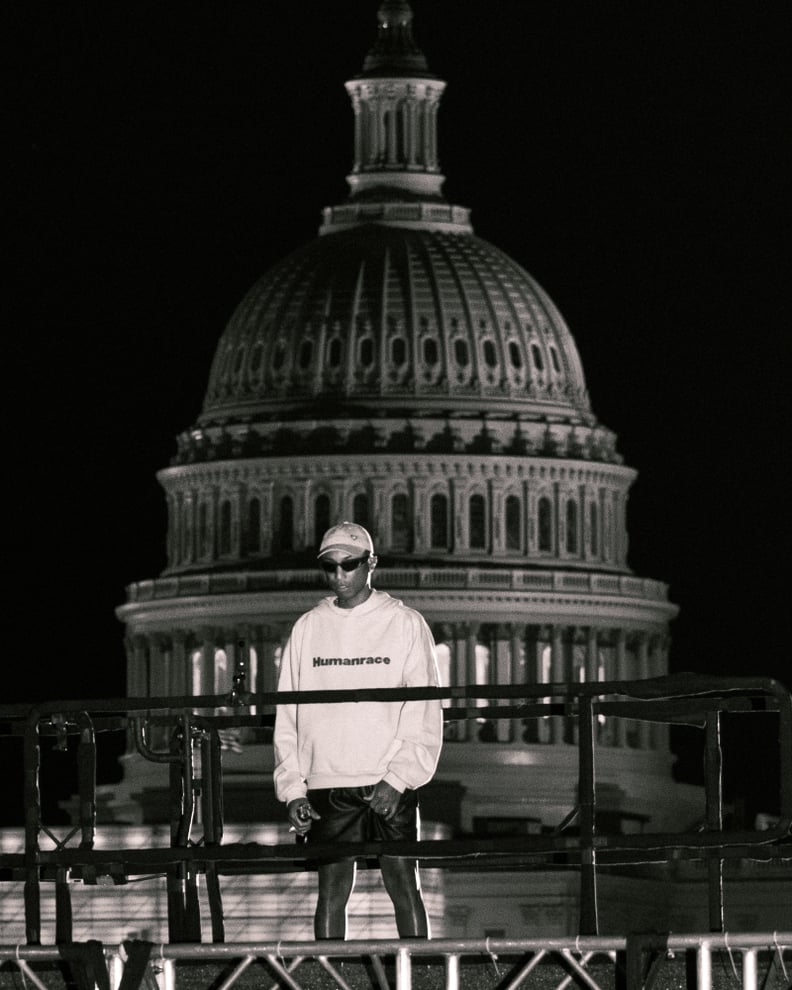 Pharrell Williams at Something in the Water Festival 2022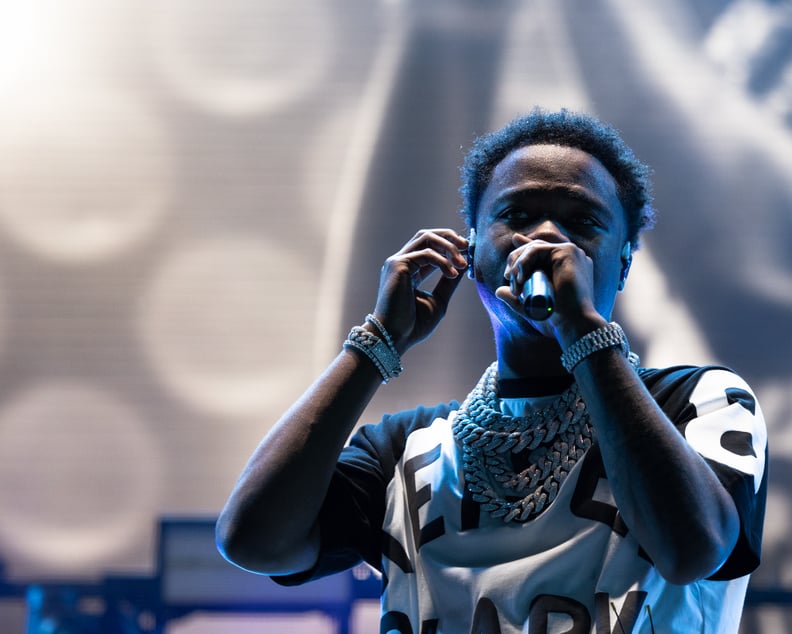 Roddy Ricch at Something in the Water Festival 2022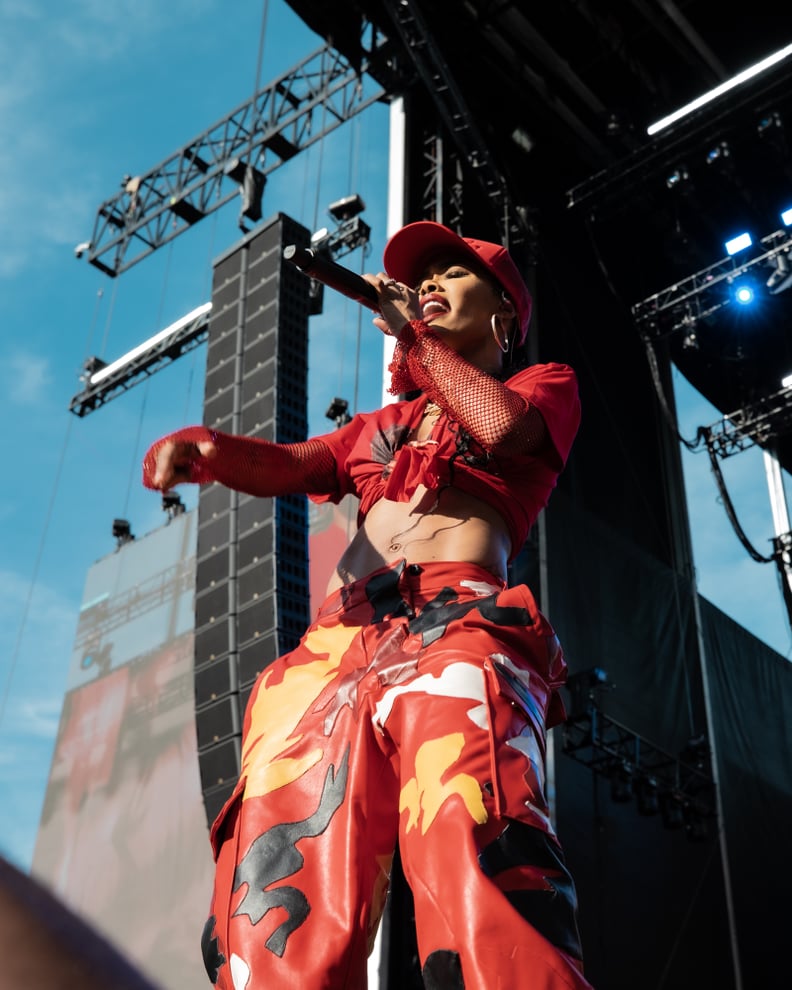 Teyana Taylor at Something in the Water Festival 2022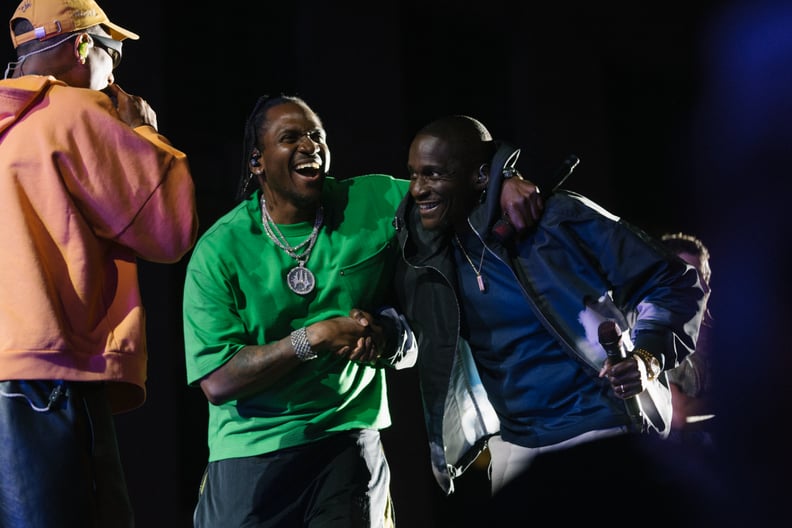 Pharrell Williams and Clipse at Something in the Water Festival 2022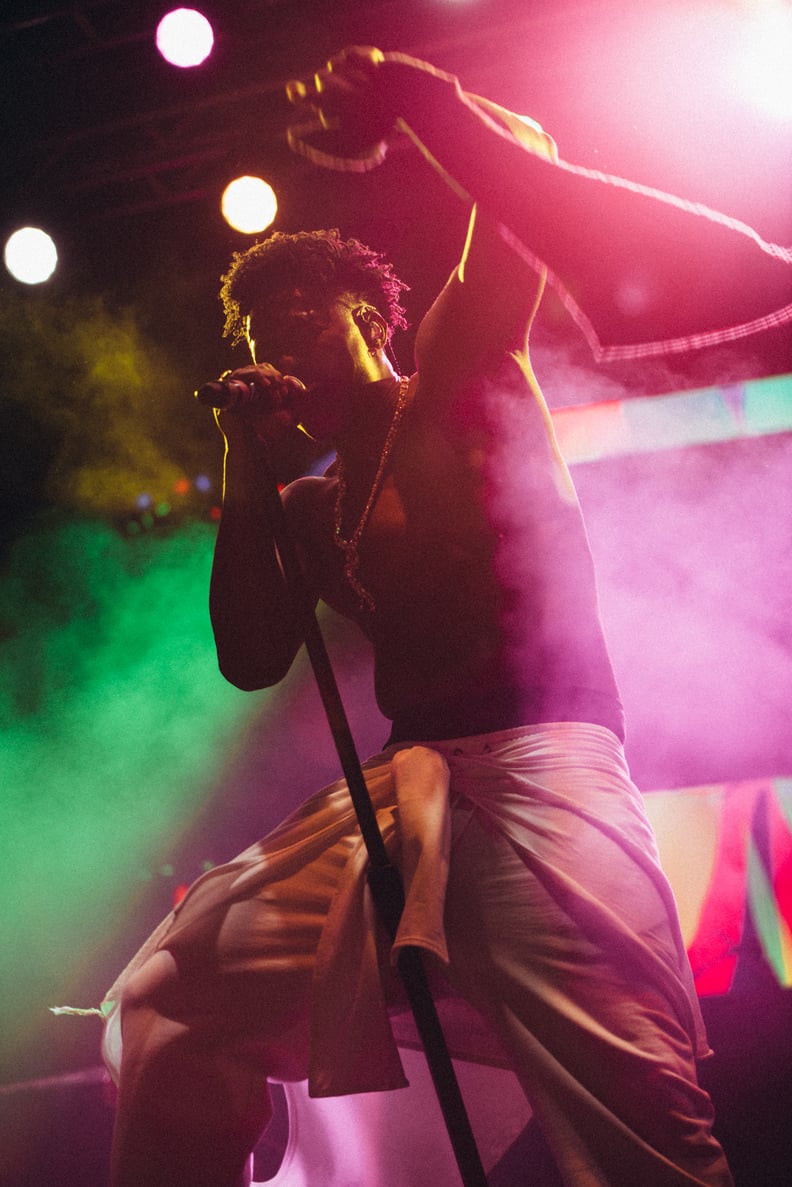 Lucky Daye at Something in the Water Festival 2022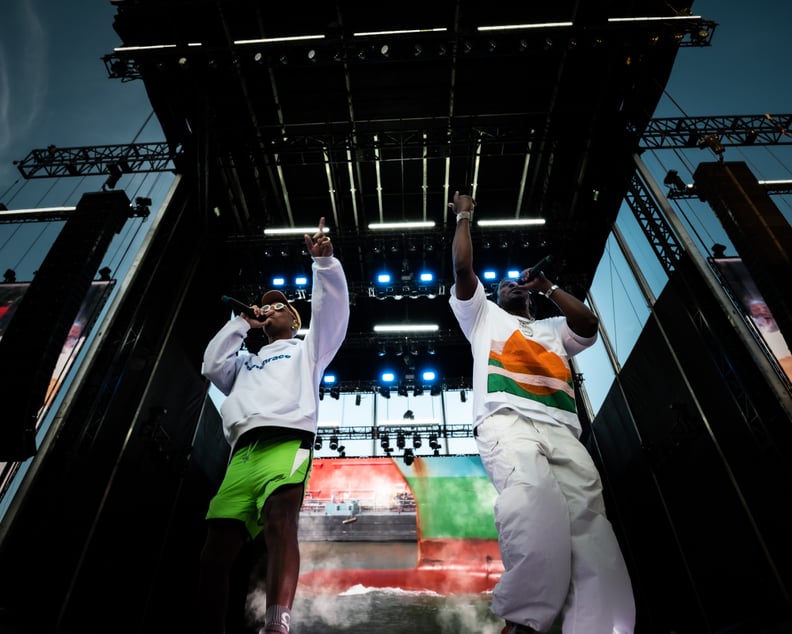 Pharrell Williams and Pusha T at Something in the Water Festival 2022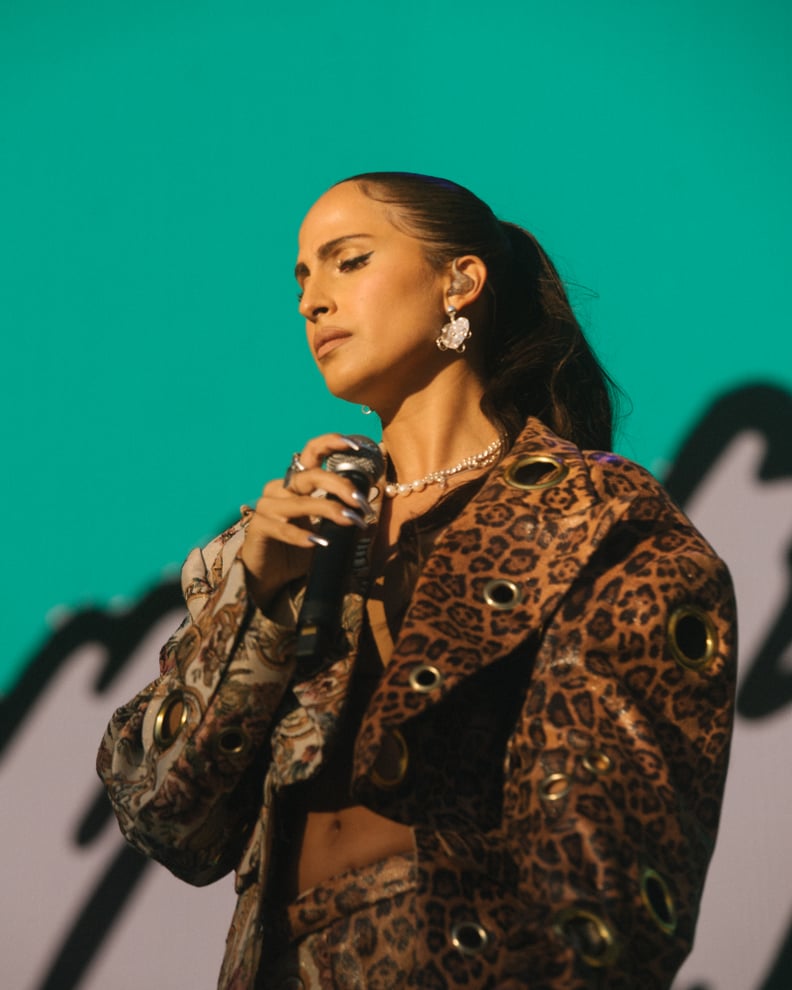 Snoh Aalegra at Something in the Water Festival 2022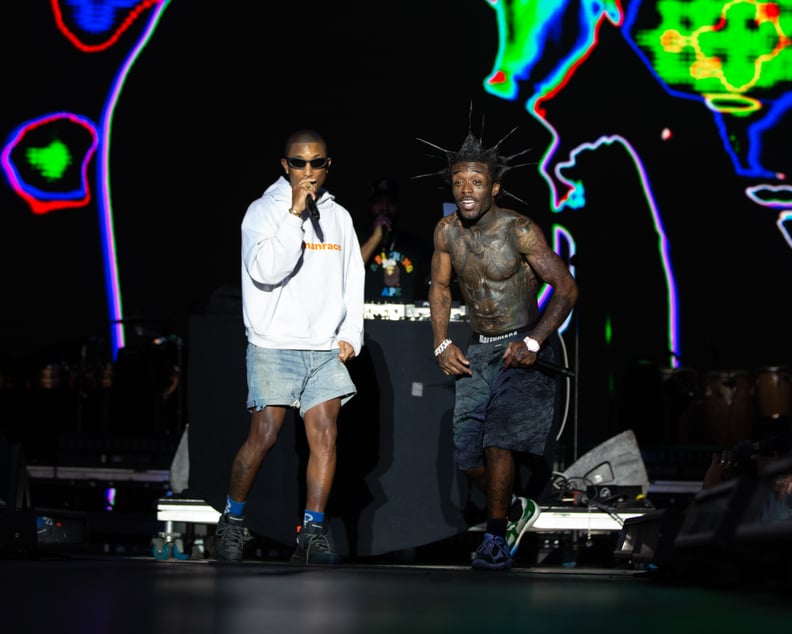 Pharrell Williams and Lil Uzi Vert at Something in the Water Festival 2022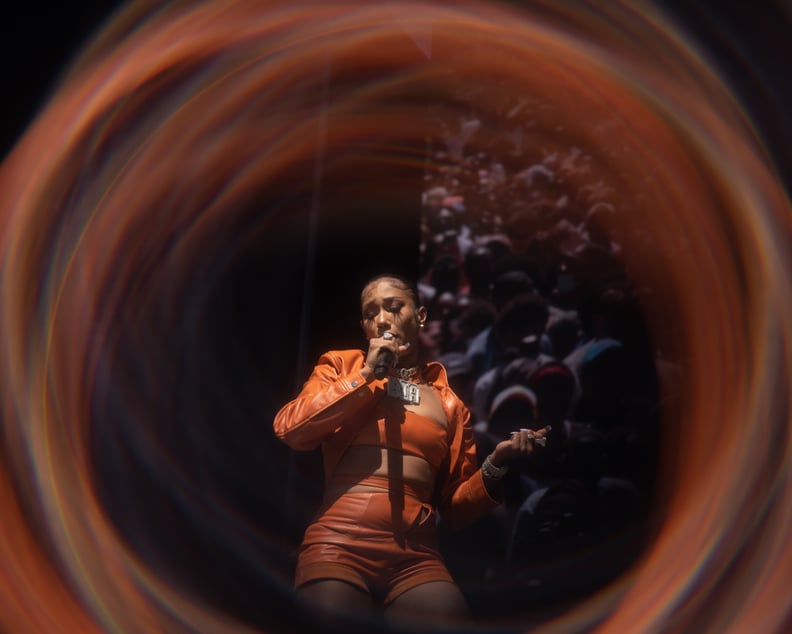 BIA at Something in the Water Festival 2022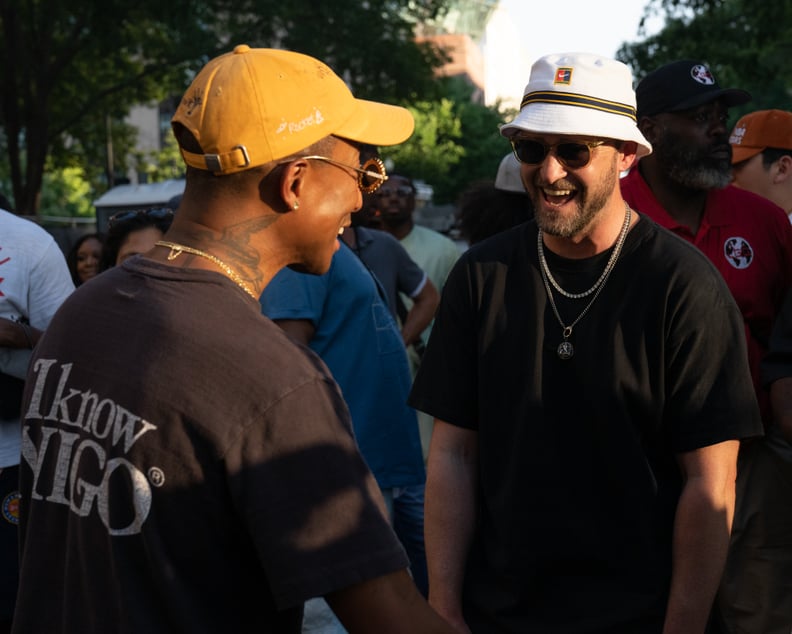 Pharrell Williams and Justin Timberlake at Something in the Water Festival 2022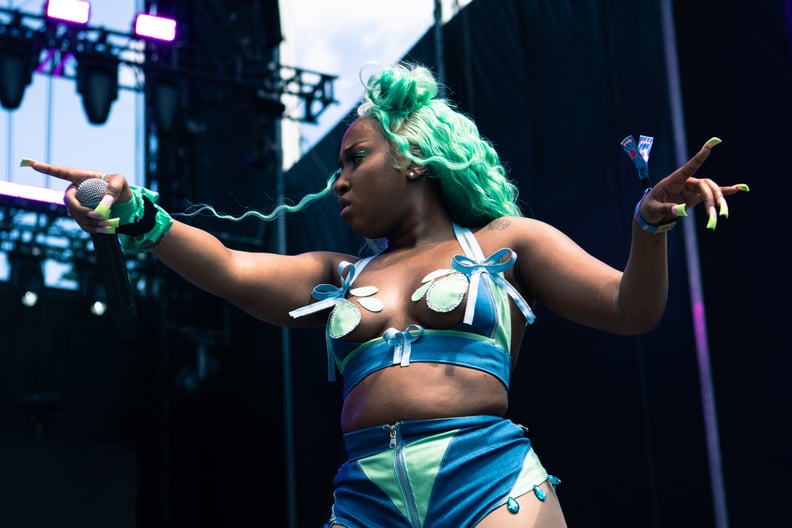 Baby Tate at Something in the Water Festival 2022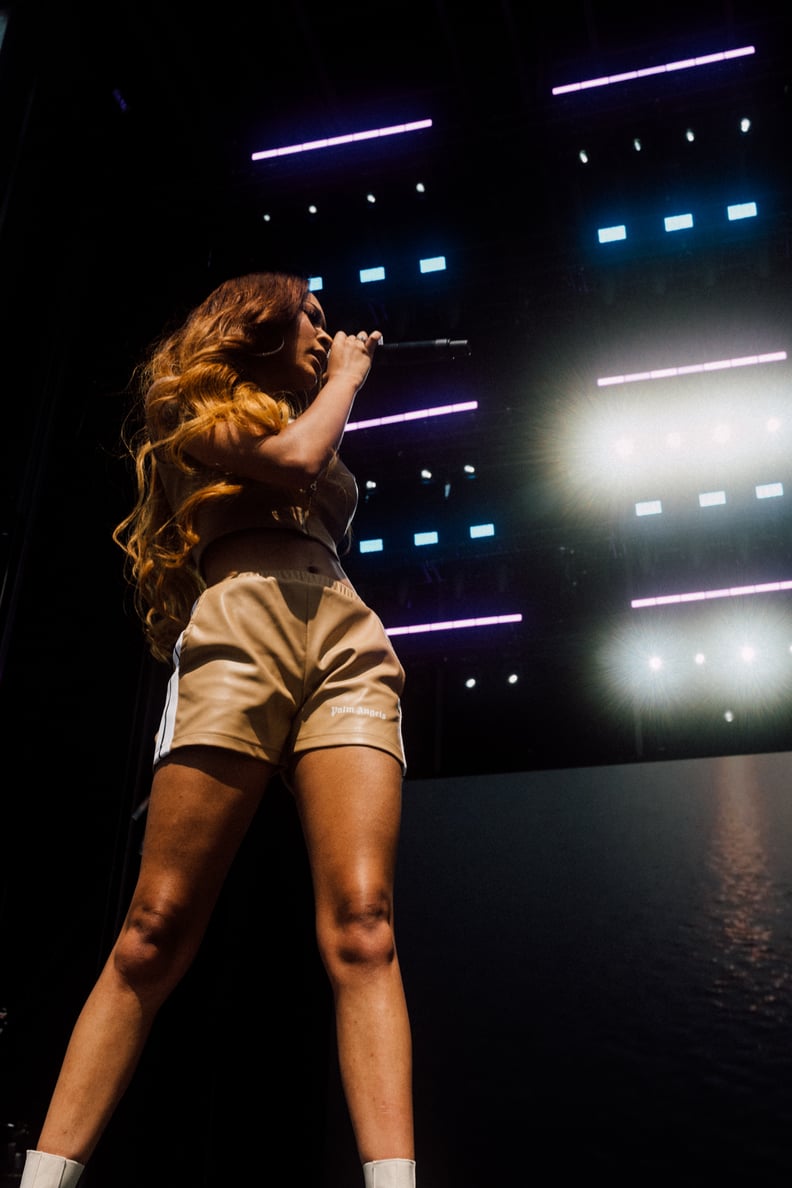 Layekah at Something in the Water Festival 2022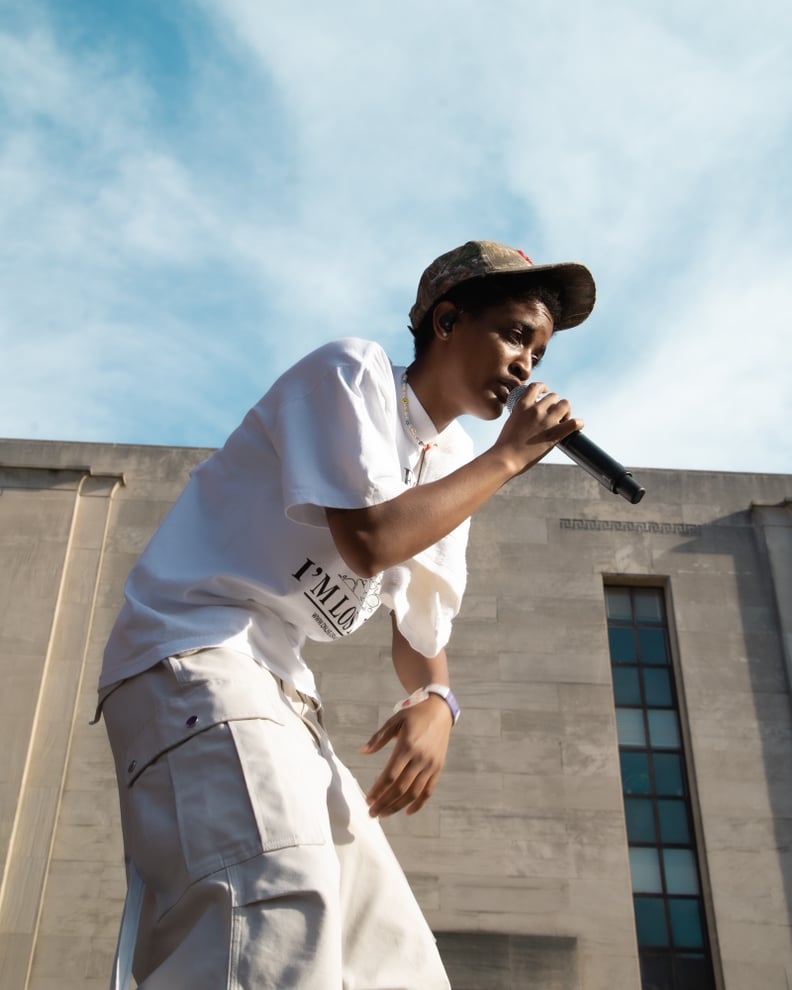 Syd at Something in the Water Festival 2022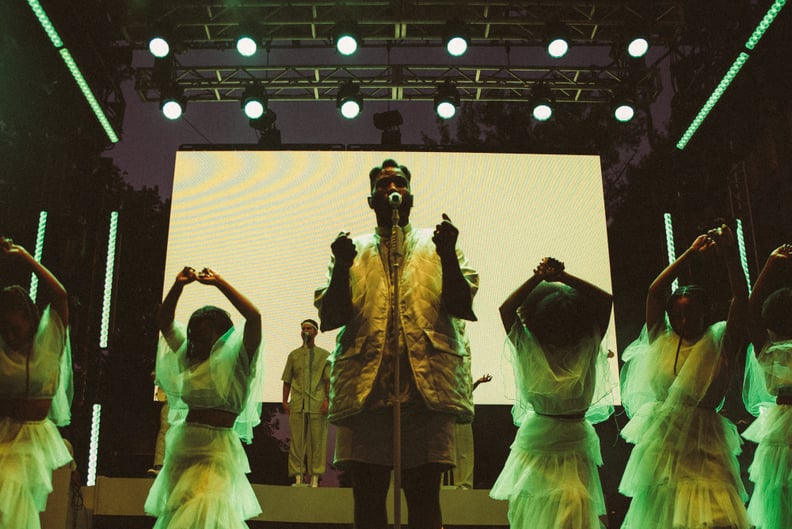 Tobe Nwigwe at Something in the Water Festival 2022